Villa cafes in Hanoi – The places to keep memories of the capital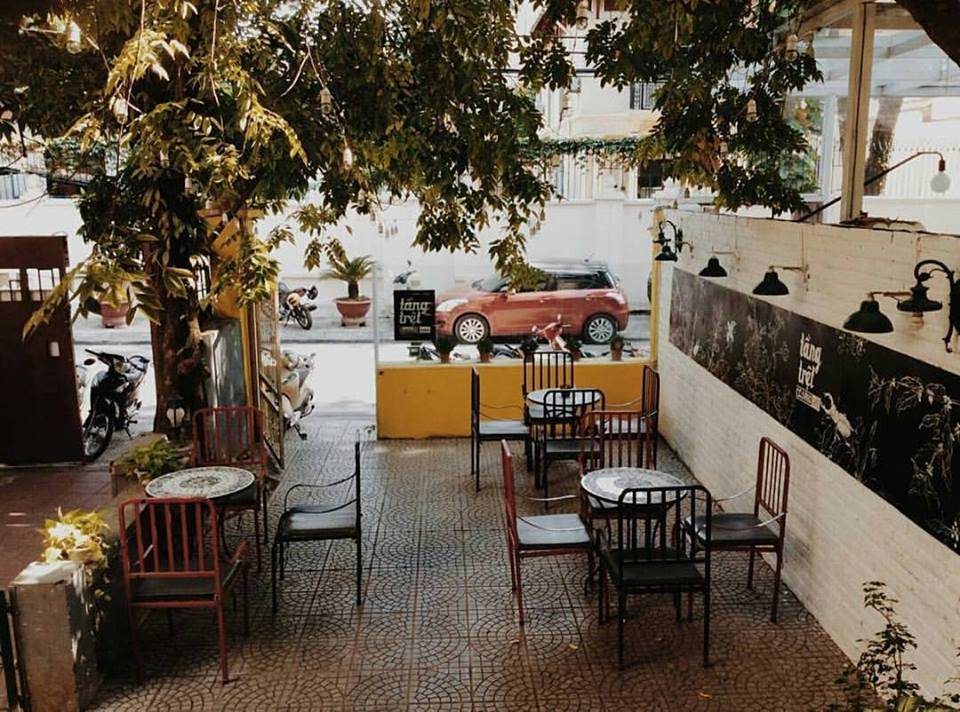 There are countless numbers of coffee shops in Hanoi, however, finding an evocative and quiet corner is not easy at all. For a long time, the image of the classic glazed tile background of the old houses in Hanoi only remains in memory. So, today, let's explore the nostalgic villa cafes right in this thriving city. They might not be necessarily the most beautiful, but they are the most ancient, from colors to widgets.
1. Home Hanoi Restaurant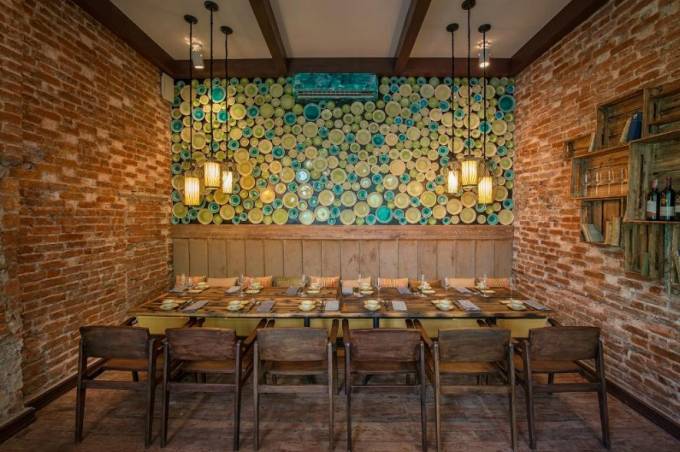 Although it was built not long ago, Home Hanoi Restaurant has captured the hearts of many customers. The meticulous owner with the exquisite aesthetic has blown into the cafe a unique traditional beauty. Surely this pure yet still generous Vietnamese space of Home Hanoi Restaurant will make you want to visit again and again.
Address: 34 Chau Long, Ba Dinh District, Hanoi
Price: 150,000 VND – 250,000 VND
Opening hours: 10:00 – 22:00
Read more: THE HANOI CAFÉ DECORATES WITH RECYCLED ITEMS
2. Cosa Nostra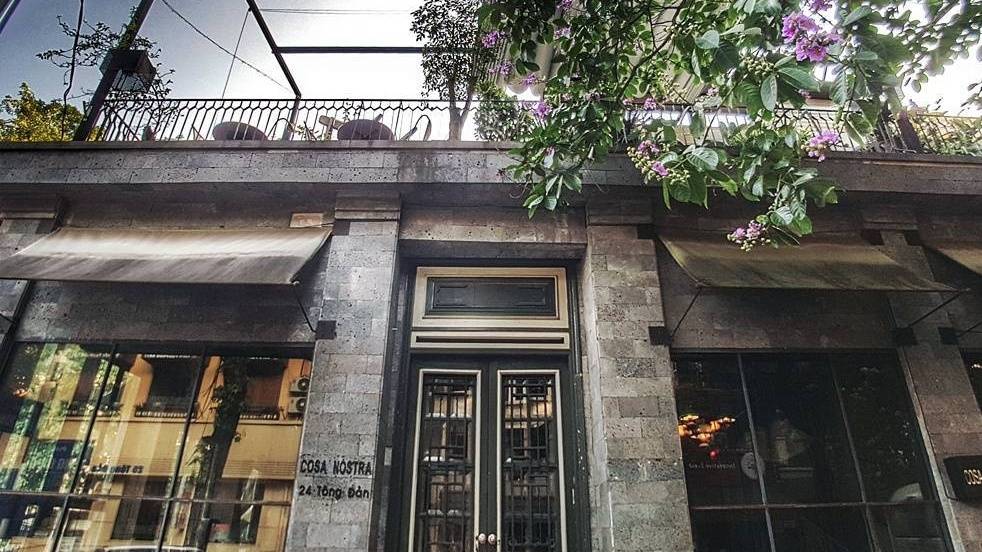 Cosa Nosta, on the small Tong Dan street, appears as the silhouette of a European cafe. The layout of the shop is extremely impressive with two main tones of pure black and glossy brown, giving people who first step into the shop a lost feeling, but once they get used to it, they will be extremely into it.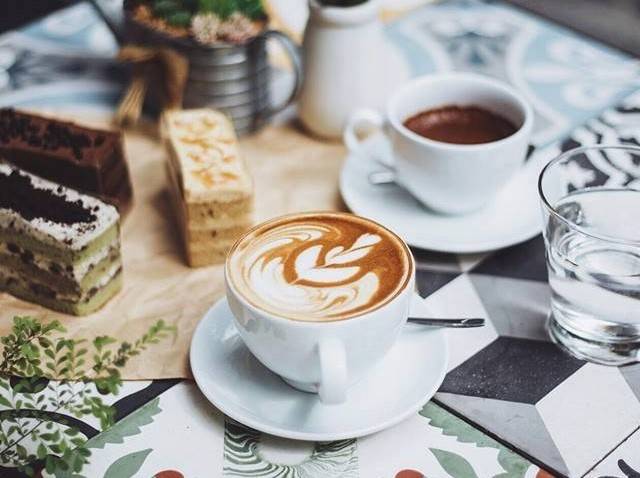 In particular, the image of the jacket deliberately draped on the back of the chair near the bookcase looks so magical, which makes us easily relate to the legendary romantic dancer Casanova. The classic plus modern Cosa Nostra totally satisfies guests of all ages.
Address: 24 Tong Dan, Hoan Kiem District, Hanoi
Price: 50,000 VND – 200,000 VND
Opening hours: 08:00 – 23:00
Read more: FOUR CAFÉS WITH BEST EGG COFFEE IN HANOI
3. 9NKC Fusion Restaurant & Cafeteria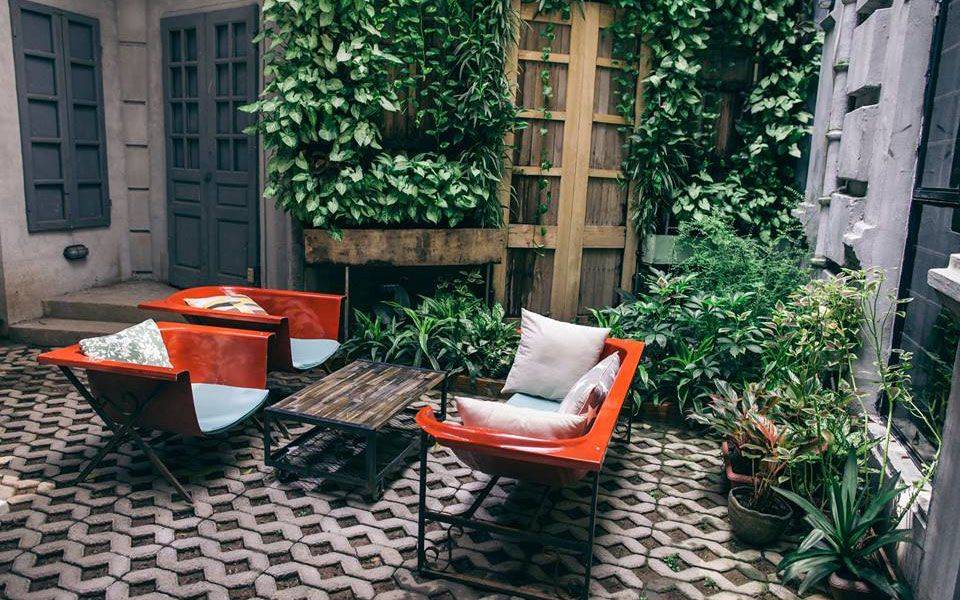 9NKC is a combination of a restaurant and cafeteria situated on the busy Nguyen Khac Can street. With this prime location, 9NKC House strongly impresses customers with its elegant, tranquil space and fresh Tropical Botanic design.
Address: No.9 Nguyen Khac Can, Hoan Kiem District, Hanoi
Price: 50,000 VND – 200,000 VND
Opening hours: 07:00 – 23:00
4. CCCP Hanoi 67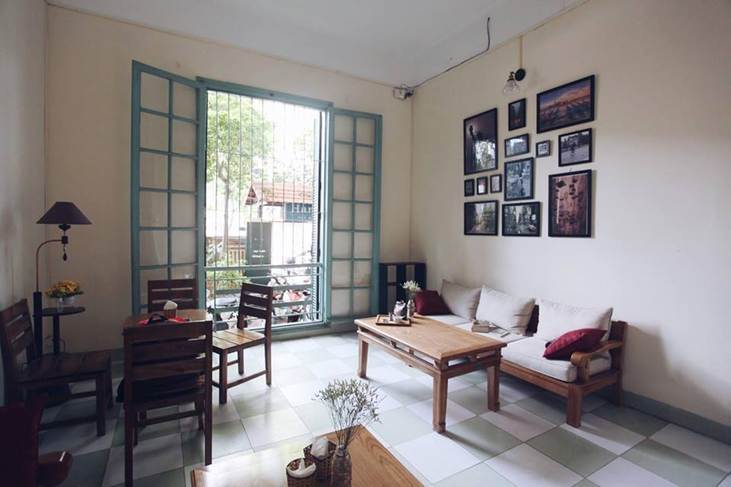 Located on the campus of an old French villa in the heart of the capital, Hanoi 67 is the ideal place to enjoy a variety of cuisines combining traditional and modern factors.
With an airy space of French architecture in the first half of the twentieth century, Hanoi 67 is not only an ideal place for those who love the nostalgia, romance, and sophistication of neoclassical design but also a suitable spot for meetings with friends or cozy parties.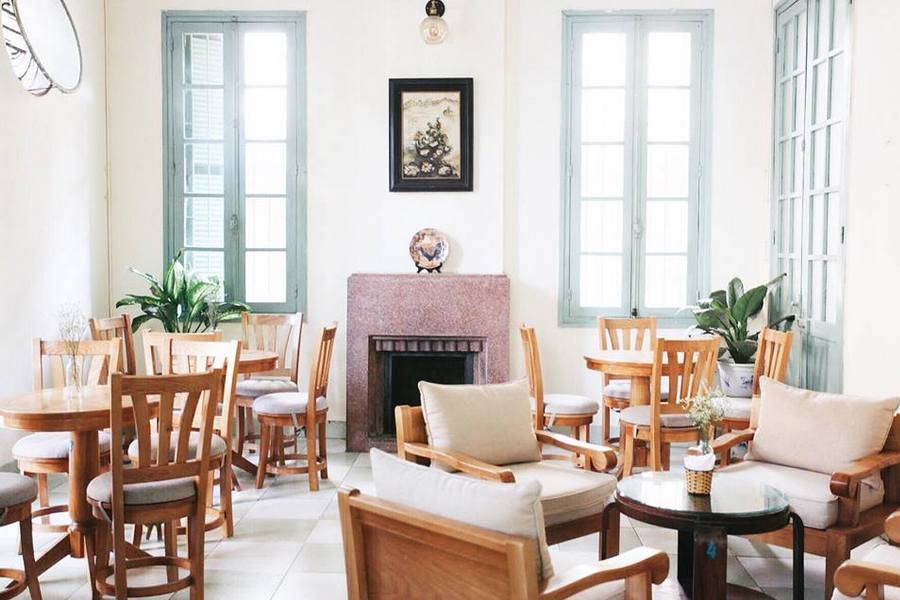 The menu features both traditional Vietnamese dishes and typical European countries' dishes. Also at Hanoi 67, you will have a chance to feel the tranquility in such a nostalgic space while sipping a cup of fragrant coffee.
Address: 67A Nguyen Thai Hoc, Ba Dinh District, Hanoi
Price: 150,000 VND – 500,000 VND
Opening hours: 7:30 – 22:30
5. Green Tangerine Hanoi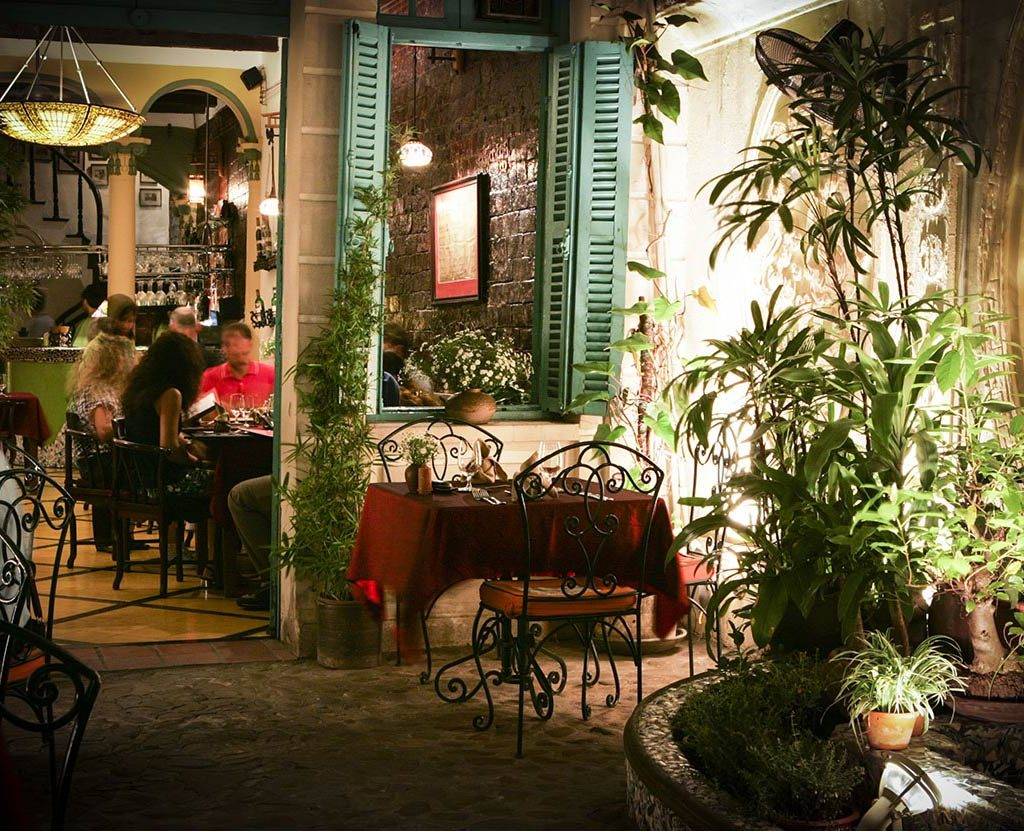 Hidden inside a 1928 French villa in the city center, Green Tangerine Hanoi offers a completely different experience. With the lush green of Indian oak trees, orchids, and hostas, the elegant Asian-style garden of Green Tangerine Hanoi creates a peaceful, romantic space that is perfect for those who want to find shelter in the middle of this busy life.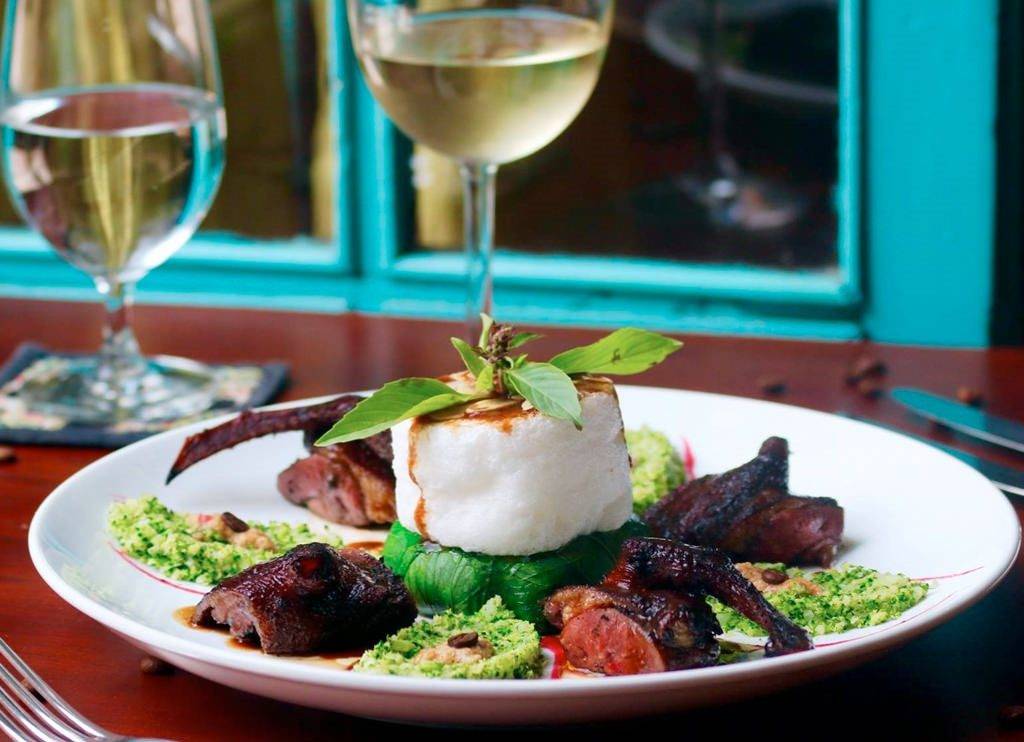 With a creative combination between the quintessence of French cuisine and the charm of traditional Vietnamese dishes, Green Tangerine Hanoi even satisfies the pickiest diners. Coming here, each customer can not only immerse in the perfect cuisine blending but also experience famous delicate wines in the world.
Address: 48 Hang Be, Hoan Kiem District, Hanoi
Price: 50,000 VND – 350,000 VND
Opening hours: 11:00 – 23:00
Read more: THE HANOI CAFÉ BRINGS GUESTS BACK TO THE CHILDHOOD