Best recommendations for a Ninh Binh day tour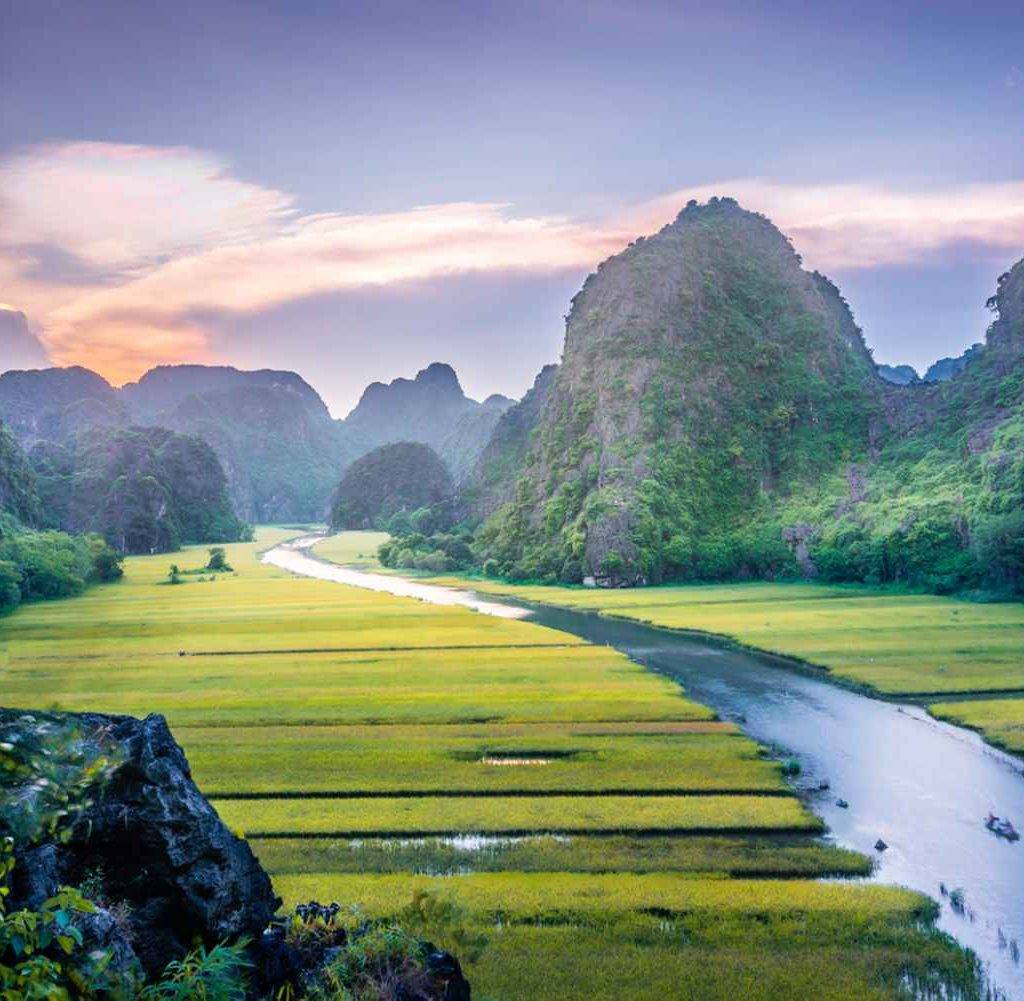 Featuring the typical Vietnam countryside scenery and the tranquil space, Ninh Binh is a worthy taste of Hanoi's nearby destination. The province offers you not only a peaceful boat rowing through beautiful views from UNESCO sites with mountains, limestone outcrops among waters, caves but also a relaxing bike ride acrossing rice fields and historical relics. The professional services and hospitable locals are also plus points to make your visit fulfilled. Tourists can either take a full package tour for Ninh Binh sightseeing and discovery, however, if you're a free soul, having a self-sufficient day trip here is not that hard.
Here are our ultimate guides for what to do on a Ninh Binh day tour!
I. Suggested itinerary for a Ninh Binh day tour
1. First stop: Hoa Lu – The old capital of Vietnam
After clearing away twelve independent feudal warlords in the 11th century, King Dinh Tien Hoang chose Hoa Lu to be the first capital of Dai Co Viet, continuing to exist through three dynasties of Kings Ding, Le, and Ly. Currently, in addition to the beautiful scenery of mountains and rivers, this place still preserves numerous valuable historical relics, especially the temples of King Dinh – King Le, communal houses, pagodas, etc.
King Dinh Temple is the place to worship Dinh Tien Hoang, built on the foundation of the old main palace, a few hundred meters from the foot of Ma Yen mountain. The temple appears majestically with the mandarin gate, lotus pond, flower garden, foreign ritual, internal ritual, three halls, and harem. The outstanding architectures are mainly wooden and stone columns carved with patterns of dragons, clouds, fairies, and flowers. About 500 meters from King Dinh Temple is King Le Dai Hanh Temple, which is smaller.
Additionally, since Hoa Lu also became the center of Buddhism at that time, visitors can come across ancient pagodas built at unique positions, like inside limestone caves or on rocky mountains, typically Hoa Son, Thien Ton, Bich Dong, Dich Long, Bai Dinh, Linh Coc, etc.
In general, to enrich the knowledge about Vietnamese history, Hoa Lu ancient capital is worth strolling around for about 2 hours with the price of 20,000VND/ entrance ticket. It's better to visit the area in the early morning when there are not too many visitors.
2. Second stop: Trang An Landscape Complex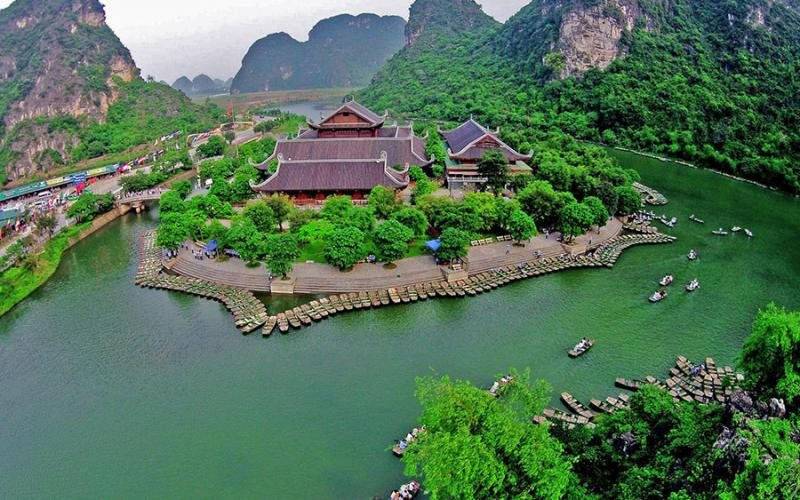 Only 3-4 km from Hoa Lu Ancient Capital, you can easily reach the next mesmerizing stop – Trang An by motorbike or bicycle. The wonderful scenery of Trang An is one of the most popular things drawing visitors to Ninh Binh. In fact, there is so much to see in here that people have to divide this landscape complex into three different routes to discover; still, all of which will all take you through stunning karst cliffs, mysterious grottoes, isolated pagodas, etc. While route 1 seems to be the longest (3 hours) with abundant spots of 9 caves and pagodas, route 2 and 3 (2 hours) will pass through Kong: Skull Island's filming location; therefore, be clear of what you want to see to pick the suitable route.
You need to buy a boat ticket for 200,000 VND/person, along with an instruction sheet to pick your favorable route. Then, jump on one of the hundred wooden boats waiting on the river. Bear in mind, they only start the ride when there are enough 4 people, if your squads are not that crowded, ready to share with others.
After the Trang An discovery finish, you should break for lunchtime. You can either stop by restaurants opposite the entrance or check out some places at the part "where to eat in Ninh Binh" down below for more details.
3. Third stop: Tam Coc – Bich Dong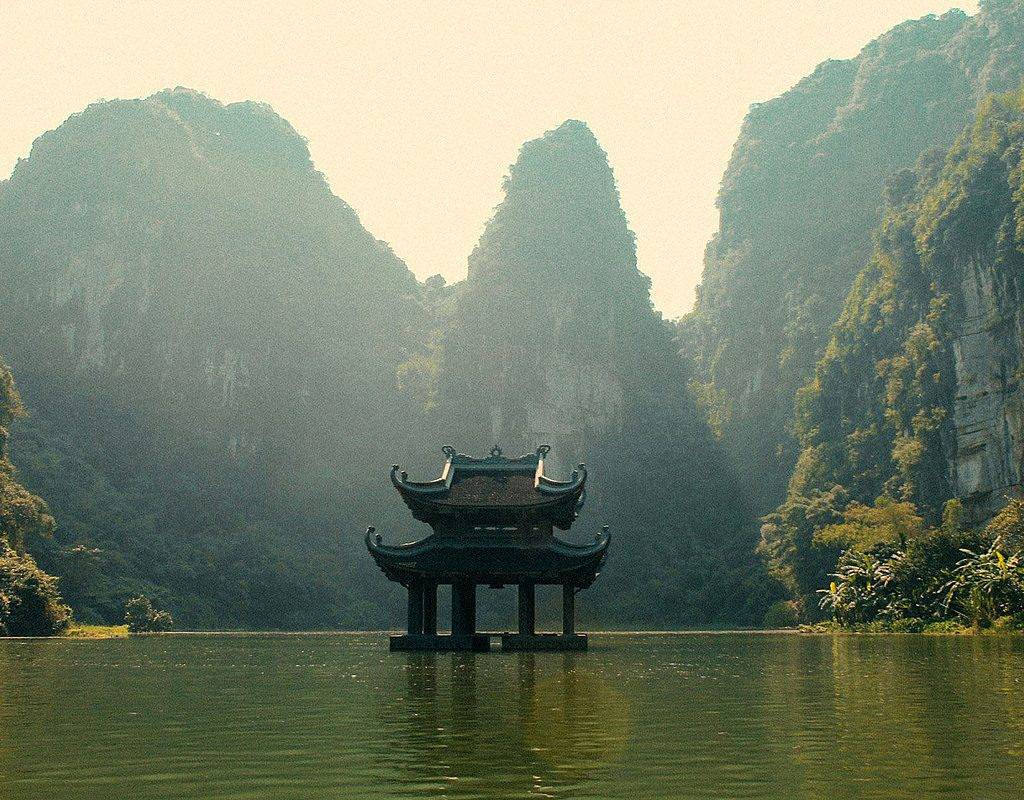 The next destination is Tam Coc – Bich Dong, which is just around a 15-20 minute drive from Trang An.
Tam Coc is spectacular with three caves – Ca Cave, Hai Cave, and Ba Cave, as well as fascinating cliffs among bright green waters. There are boat trips of 150,000 VND for two hours going through an incredible landscape. The extra interesting thing about the ride is probably how the person uses their feet to row the wooden paddles deftly surfing the water.
Besides taking a boat tour to best experience the area, the flat and easy-to-navigate roads also make it perfect for a bike ride. The tiny paths winding the river bank will lead you to surprises after a surprise, sometimes are rice fields where buffalos, cows, and ducks grazing grass or sometimes are rustic villages with friendly locals waving at you and children playing around.
Bich Dong is a complex of three non-contiguous ancient pagodas, Ha – Trung – Thuong, built on a limestone mountain range from low to high. The unique thing about this scene is that the mountains, caves, and pagodas complement each other, hidden among the great green trees, making the pagodas blend in with the exotic natural scenery. However, some areas are quite dark, so walk carefully!
4. Last stop: Mua Cave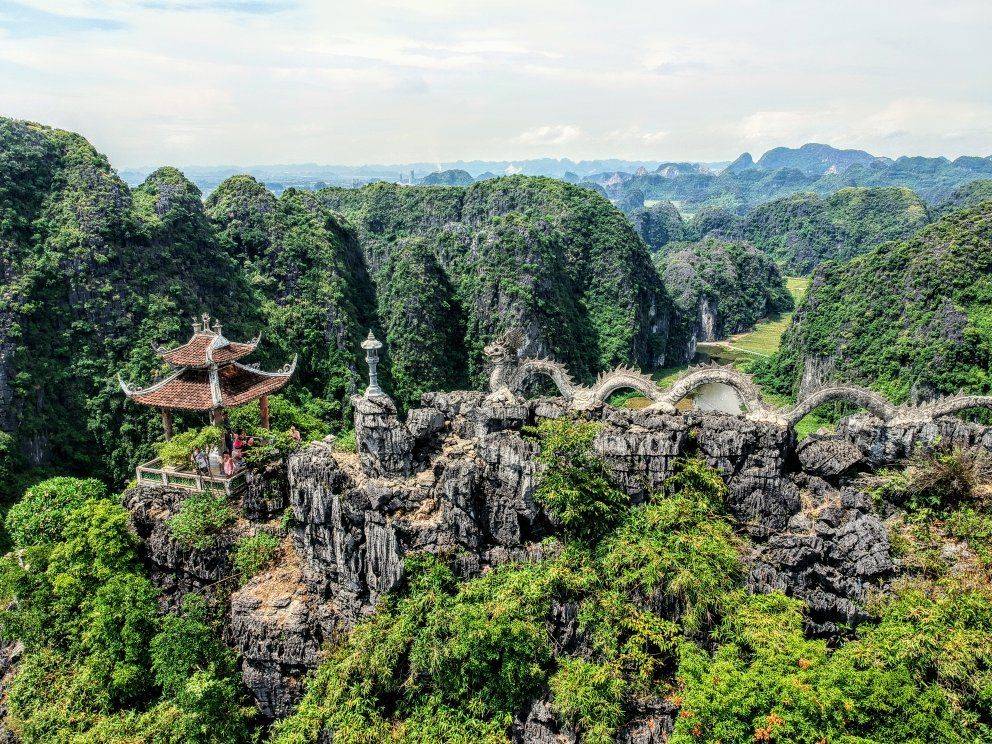 The final destination is Mua Cave, a complex consisting of caves, rocky mountains, and an underground stream from the rocky crevices pouring into the river complex of Trang An. The stream winds around the foot of the mountain forming a poetic and peaceful scene.
Mua Cave is located at the foot of Mua Mountain, shaped like a large upside-down bell, about 800m2 wide. From a distance, you can clearly see the white stone steps leading to the top of the mountain as a miniature Great Wall. The two sides of the stairs are ornate lines on the stone with dragons or phoenixes sophisticatedly carved in line with the Tran Dynasty's architecture.
To reach the top of the mountain, you have to climb 500 steep stairs that take almost 30 minutes. Don't be pulled off the challenge as you earn the best at the arrival besides chances to have lots of lovely photos along the way. From Mua Cave's peak, you can have a panoramic view of Tam Coc valley, stretching rice fields countryside, and magnificent limestone mountains miles away.
II. What to eat in Ninh Binh
There are three local dishes that you should not miss while on a Ninh Binh day tour: goat meat, com chay (burned rice), and eel vermicelli.
1. Goat meat
Ninh Binh goat meat is a dish that was once in the top "50 special dishes of Vietnam" established by the Vietnam Record Center. It will be a great idea for the lunch break to re-energize before you continue the Ninh Binh itinerary.
Being raised in the mountains with the main food of natural grasses, Ninh Binh goat meat is distinctively delicious, sweet, and low in fat. The people process goat meat into different dishes: stirred with lemongrass, stewed with Chinese herbs, grilled with five spices, fried, etc. You will effortlessly find numerous goat meat restaurants right in the city center as well as on the route from Trang An Tourist Complex to Bai Dinh Pagoda. Most of the places are modern and clean with a fixed-price list on the front door for customers to check on the cost before deciding where to eat.
*Suggestions: Dat Set Restaurant
– Address: 3rd Street, Dong Thanh Ward, Ninh Binh
– Price: 50,000 VND – 350,000 VND
2. Com chay (burned rice)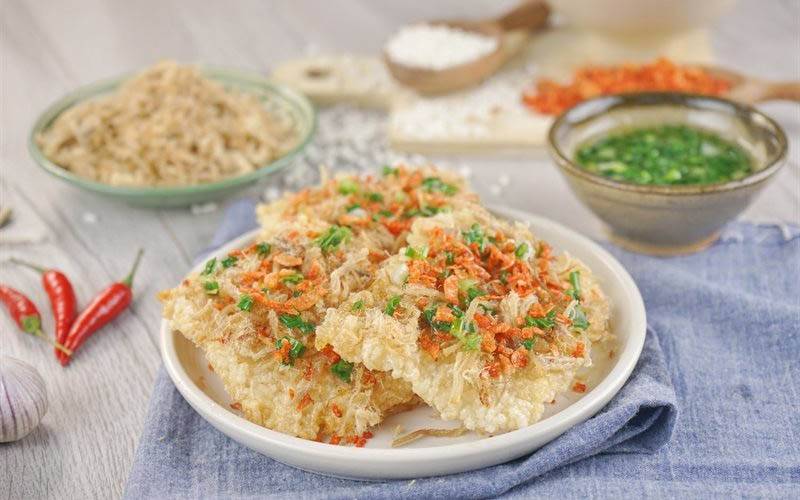 Ninh Binh Burned Rice is made from 100% pure fragrant glutinous rice with round, firm grains. In particular, the rice must be cooked over charcoal in a special clay pot to create a natural crispy burn and outstanding golden color. After cooking, the rice will be dried in the sun for two or three hours or dried for easy storage. When enjoying, diners will feel the delicious taste of crispy rice grains that melt in the mouth mixed with the greasy taste of scallion oil and savory pork floss.
Ninh Binh burnt rice has many different types such as fried rice, shrimp fried rice, fried rice with onion fat, etc. Burnt rice can be eaten as a starter or can be served with main dishes such as stir-fried goat meat, pork heart, and dipped with a splash of fish sauce, onion fat, and shrimp paste.
*Suggestion: Thang Long Restaurant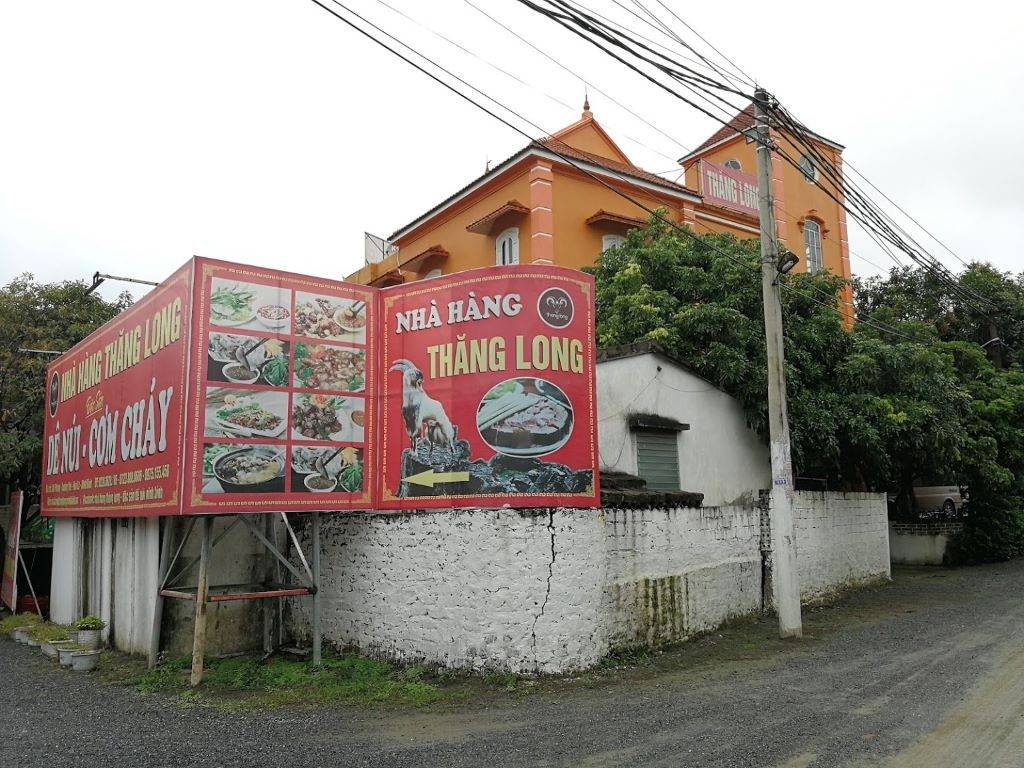 – Address: Chi Phong Hamlet, Truong Yen Commune, Hoa Lu, Ninh Binh
– Price: 130,000 – 150,000 VND
Tip: Most restaurants in Trang An – Hoa Lu – Bai Dinh area also combine to sell goat meat with burned rice, so tourists can enjoy these two specialties in the same place. Here are our top picks:
– Thang Long Restaurant: Trang An, Truong Yen, Hoa Lu, Ninh Binh
– Hoang Giang Restaurant:Hang Ca Mountain, Truong Yen, Hoa Lu, Ninh Binh
– Dung Pho Nui Restaurant: Trang An Street, Yen Phong, Ninh Binh
3. Eel vermicelli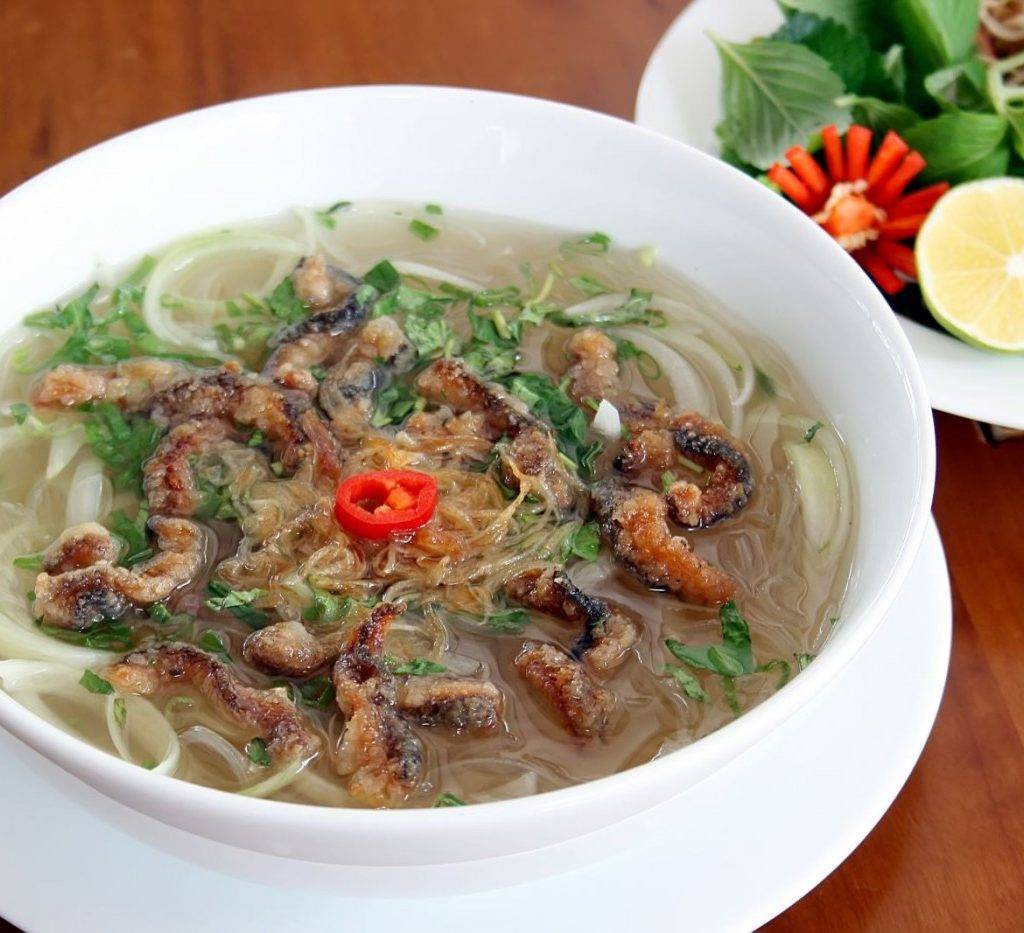 Not only famous for goat meat, burnt rice, but this southernmost land of the North also offers tourists the delicious eel vermicelli right in the city center.
Ninh Binh eel vermicelli is a local's favorite nutritious breakfast, with tough, transparent vermicelli and rich simmered eels. The natural eels, not home-raised ones, will be soaked with rice water or dilute lime water first then processed in a special way to discard the fishy smell and their mucilage. The dish will be served with fresh vegetables, usually banana flowers, marjoram, basil, mint, etc.
*Suggestion: Ba Phan Eel vermicelli shops
– Address: 995, 997, 999 Tran Hung Dao street (near Lim Bridge, Tran Hung Dao junction)
– Price: 50,000 VND/bowl
III. The right time for Ninh Binh tourism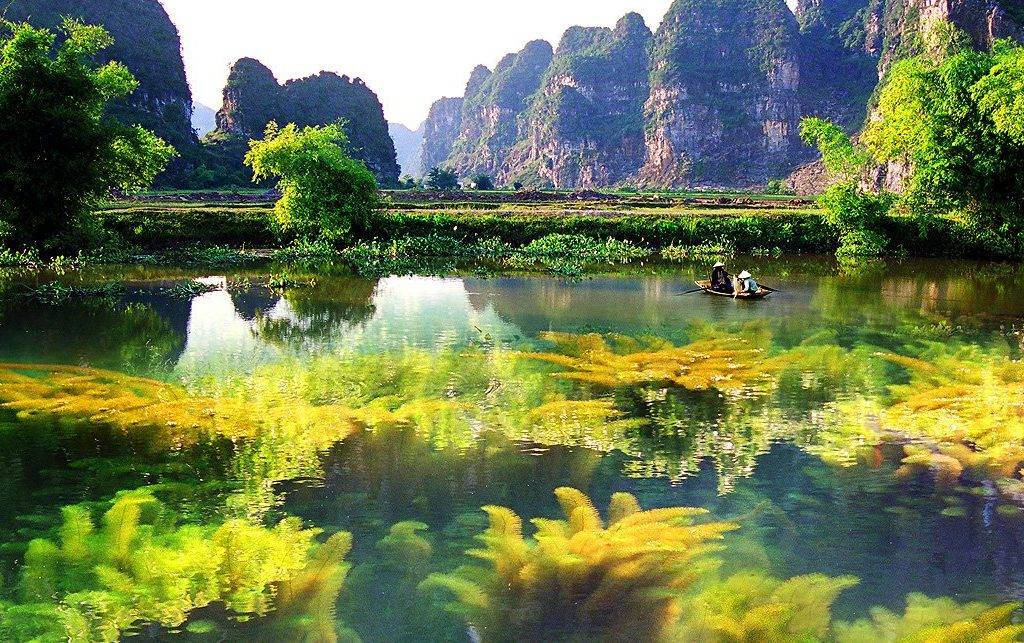 Autumn, from September to early of December, is probably the most ideal time to visit Ninh Binh because at this time, the rice fields here are ripe and golden, the weather is pleasant, cooler than summer and not too cold like in winter. Moreover, this is not the peak season, so there are not many tourists around.
IV. How to get to Ninh Binh from Ha Noi
Only 93km south of Hanoi city center, plus the routes are quite simple, so traveling between the two places is extremely convenient with many choices of vehicles. Each form will have its own advantages, consider carefully the suggestions below to make a best choice.
1. Bus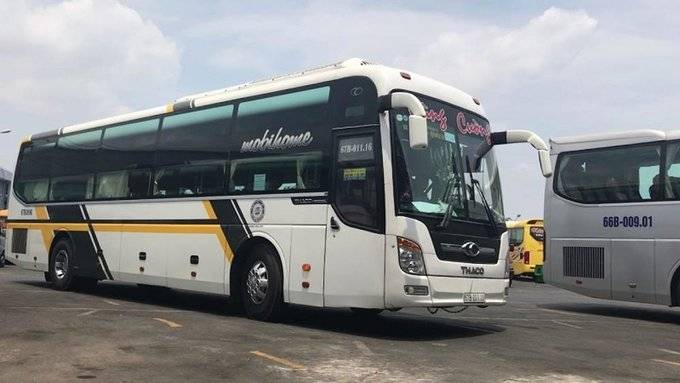 Buses are good for those who want to save time since the travel time to Ninh Binh is only around 2 hours. You can catch a daily bus from Sao Viet, Hoang Long, etc., at Giap Bat or My Dinh Bus Stations for about 60,000 – 100,000 VND/ person.
2. Train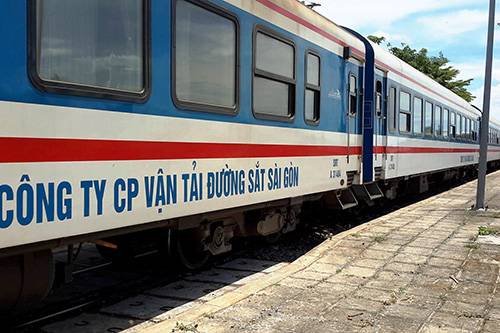 Like buses, trains are a time-saving means to visit Ninh Binh from Hanoi, with the duration of 2 hours. You can either book a ticket on the official website of Vietnam Railway or buy them directly at Hanoi Railway Station. The ticket price ranges from 90,000 – 200,000 VND, depending on the seat type.
3. Motorbike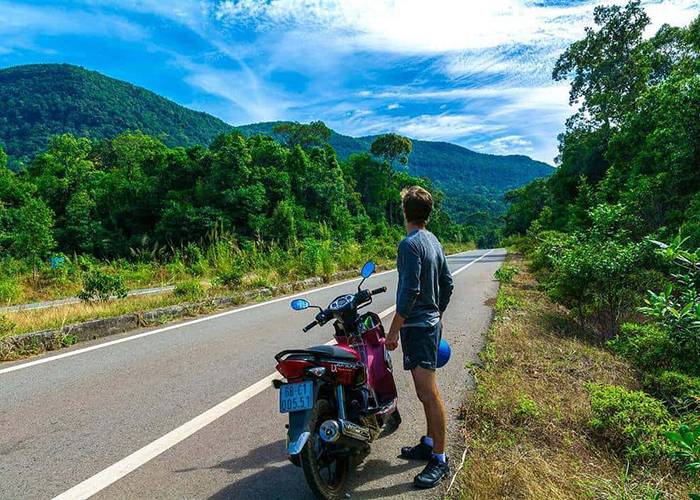 Traveling by motorbike to Ninh Binh can be a little adventurous but well-earned since you will admire the entire beautiful landscape along the road. The recommended route: Highway Phap Van > Cau Gie > Phu Ly > Ninh Binh. It might take from 1 – 2 hours to reach the province. Also, the rental motorbike fee in Hanoi is about 150,000 VND/day.