Vietnam's first national park, Cuc Phuong, boast the vital green lung around the northside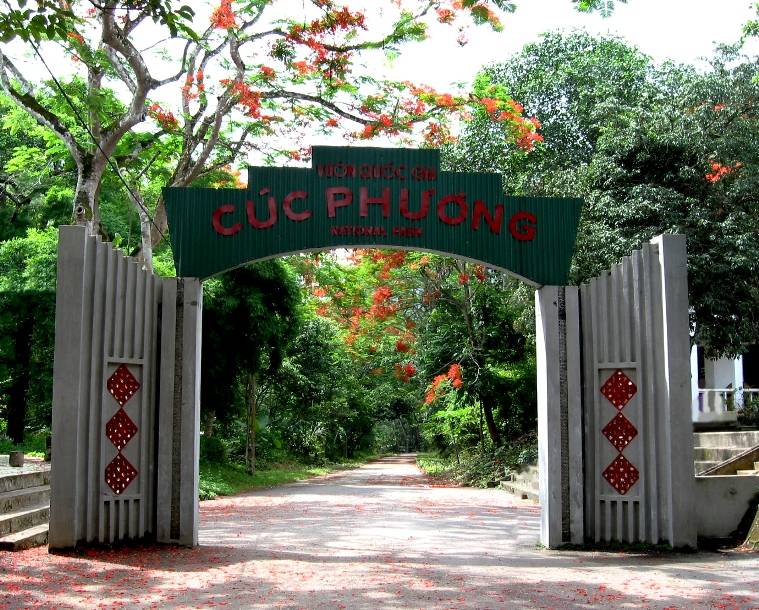 Stretching within an area of 25,000 hectares, Cuc Phuong National Park is one of the most vital protected natural areas in the country due to year-round green primeval forests and extremely rich, diverse flora and fauna, even many endangered species have been discovered and preserved here, such as black-and-white rump langur. The well-shaded trails, fresh air, along with proper tourist routes offer anyone who loves nature-centered activities numerous forms of tourism: ecotourism – trekking, camping, bike riding through the forest; community tourism in Muong villages; or watching the habitats of plants and animals at night, etc.
I. About Cuc Phuong National Park
120km south of Hanoi, Cuc Phuong National Park hides deep in the heart of Tam Diep mountain range, in the territory of three provinces of Ninh Binh, Hoa Binh, and Thanh Hoa. This over-22,000-ha park contains innumerable natural stunning landscapes, diversity of ecosystems, and cultural-historical values, making it Asia's leading national park at the 2021 World Travel Awards.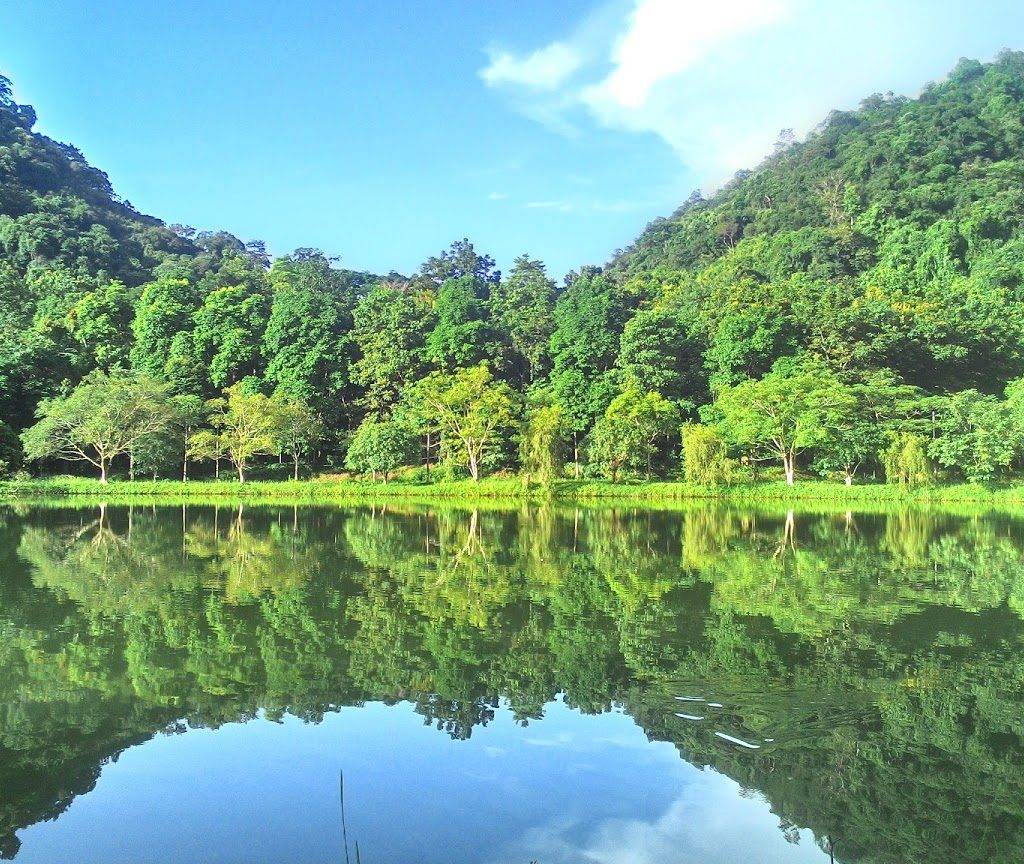 Characterized by tropical rainforests, the flora and fauna here are extremely rich and diverse, including 135 species of mammal, 336 species of bird, 122 species of reptile, 66 species of fish, and more than 2000 species of plants.
Cuc Phuong also has countless beautiful caves formed on the semi-covered Caster terrain, some of which still keep the vestiges of prehistoric people dating back 7,500 years to 12,000 years ago.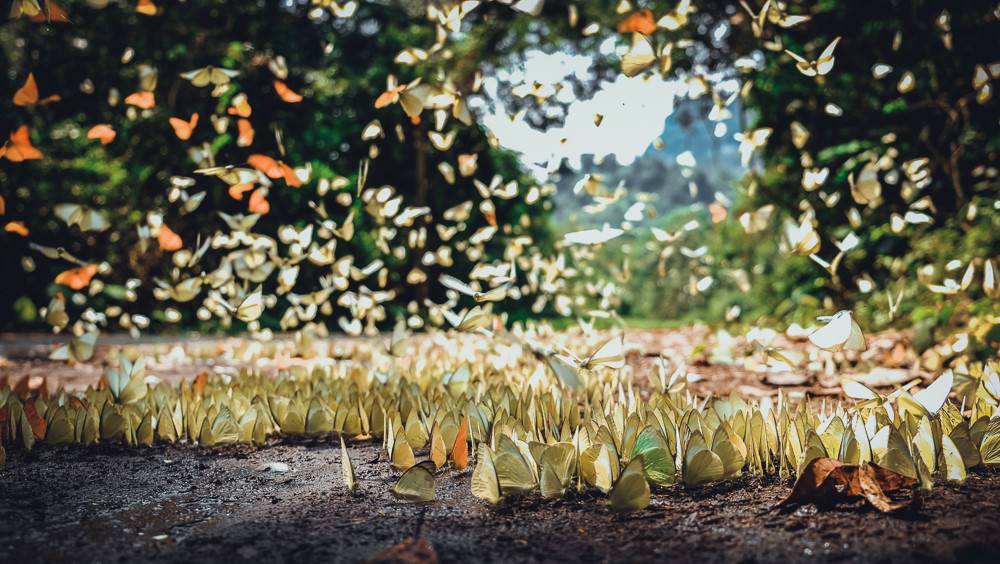 The best time to travel to Cuc Phuong National Park is from December to May. At this period, the weather is dry with lots of sunlight; especially, May is the butterfly season in the Cuc Phuong forest, where millions of individuals appear abundantly everywhere. Meanwhile, in the rainy season, the jungle trail is quite slippery, not suitable for exploration activities.
II. Getting to Cuc Phuong National Park
1. Bus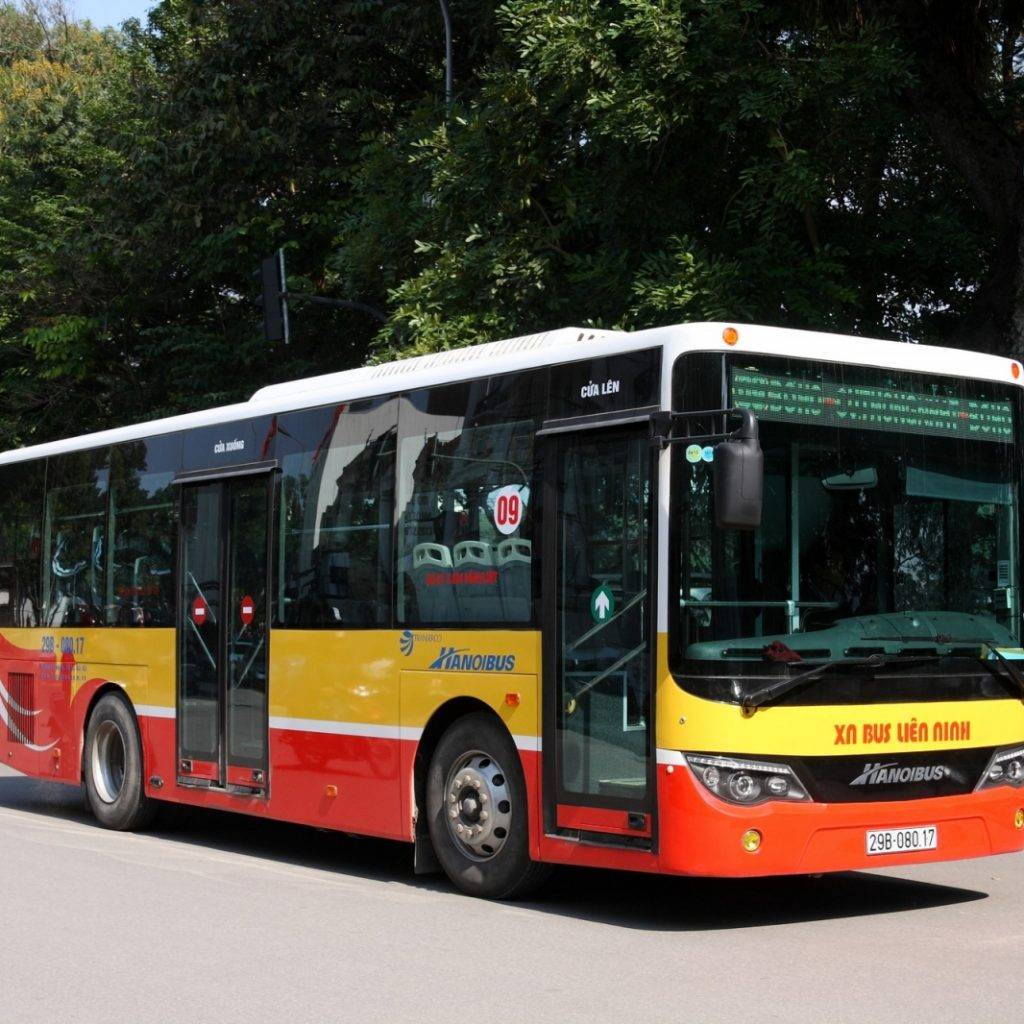 You can take the bus directly to Cuc Phuong National Park from Giap Bat Bus Station, such as Duc Hanh bus (0912607066) departing at 10 am and Phu Duyen bus (0988118215) departing at 3 pm.
2. Motorbikes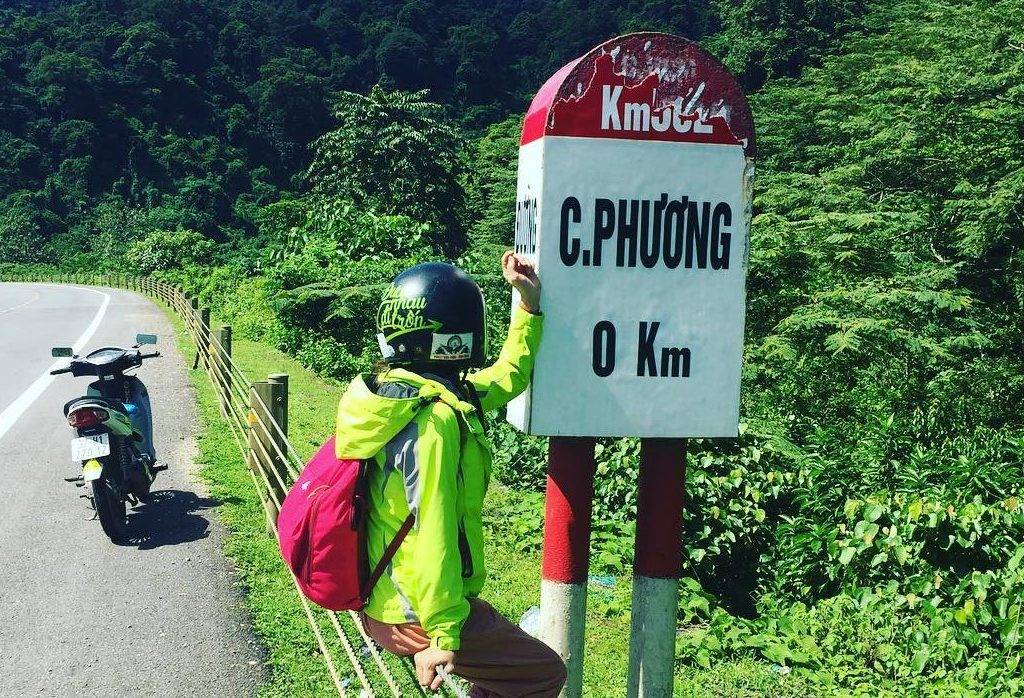 From Hanoi, you follow National Highway 1A in the opposite direction to Hanoi till the beginning of Ninh Binh City, then turn along Trang An and Hoa Lu ancient capital passing Bai Dinh pagoda and Dong Chuong tourist resort 26km more to reach the park.
III. What to do and see in Cuc Phuong National Park
1. Nature-centered activities
– Hiking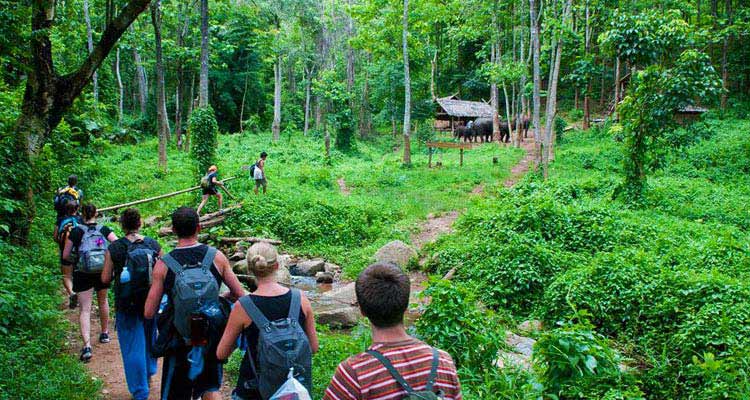 Cuc Phuong has built many trekking routes with different content and time; Some walking routes can be explored on their own, while some require a guide. Highlights include the overnight camping routes in the forest and the long hiking routes to the Ngoc Son conservation area, Pu Luong conservation area.
– Cycling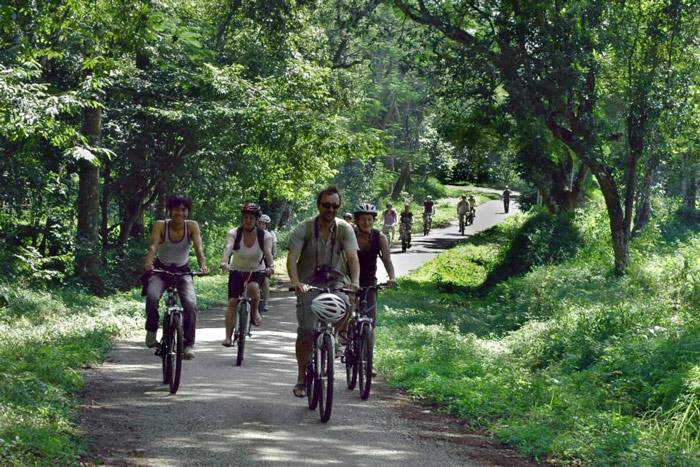 One of the exciting (also healthy) forms of discovering Cuc Phuong's nature is cycling in the forest. The activity not only brings visitors closer to nature in a chilling moment on the pedals but also allows them to encounter animals that are hard to see in the park.
– Kayaking
Travelers can participate in kayaking on Mac Lake and Yen Quang Lake to both enjoy the romantic scenery on the lake and learn how to master the paddle.
– Camping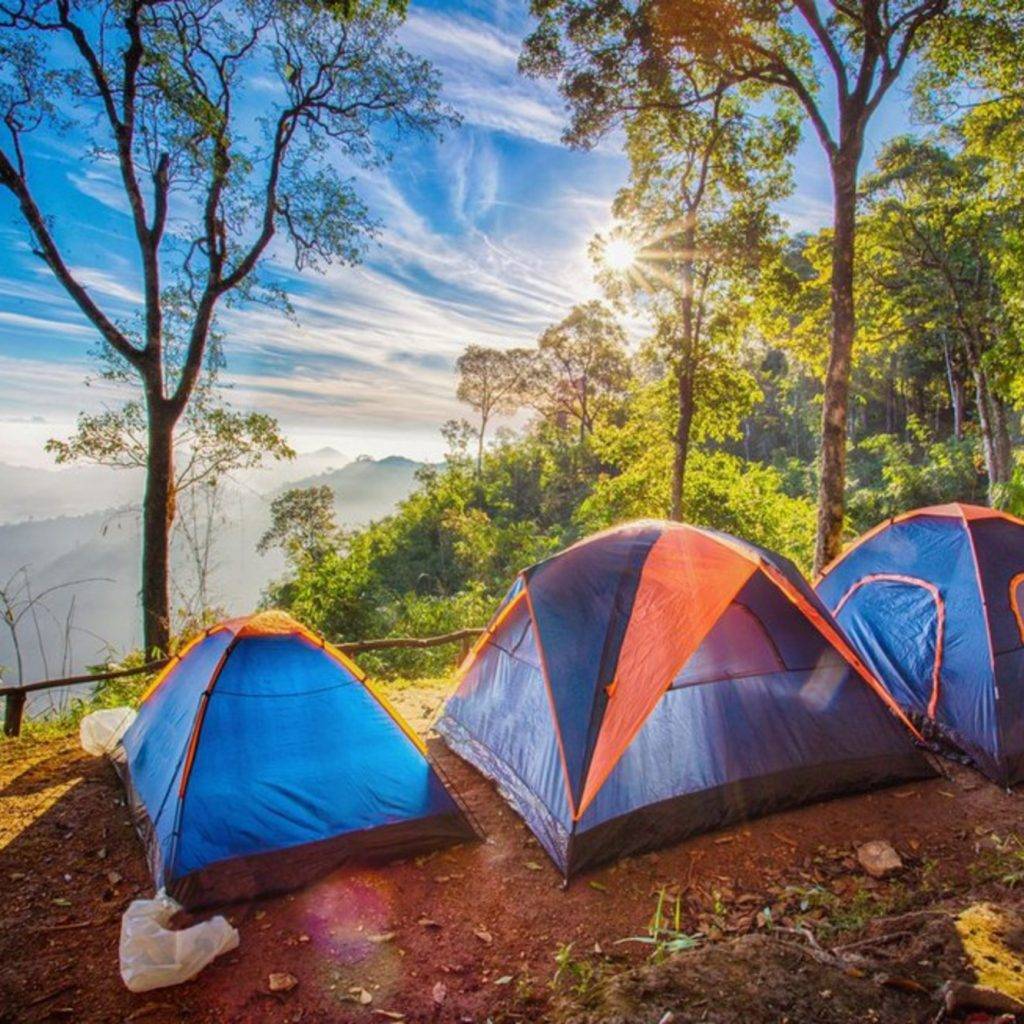 You can camp in the central area of ​​the garden, also known as Bong Hamlet. If you camp during the day, you can choose the flat ground under the tree canopy; in the evening, it's good to set up tents on the prepared cement squares. If camping and leaving for the day, you don't have to pay any cost; in contrast, camping overnight, someone will come to collect money for each tent.
Read more: THE BEST PLACES TO CAMP IN VIETNAM
– See wildlife at night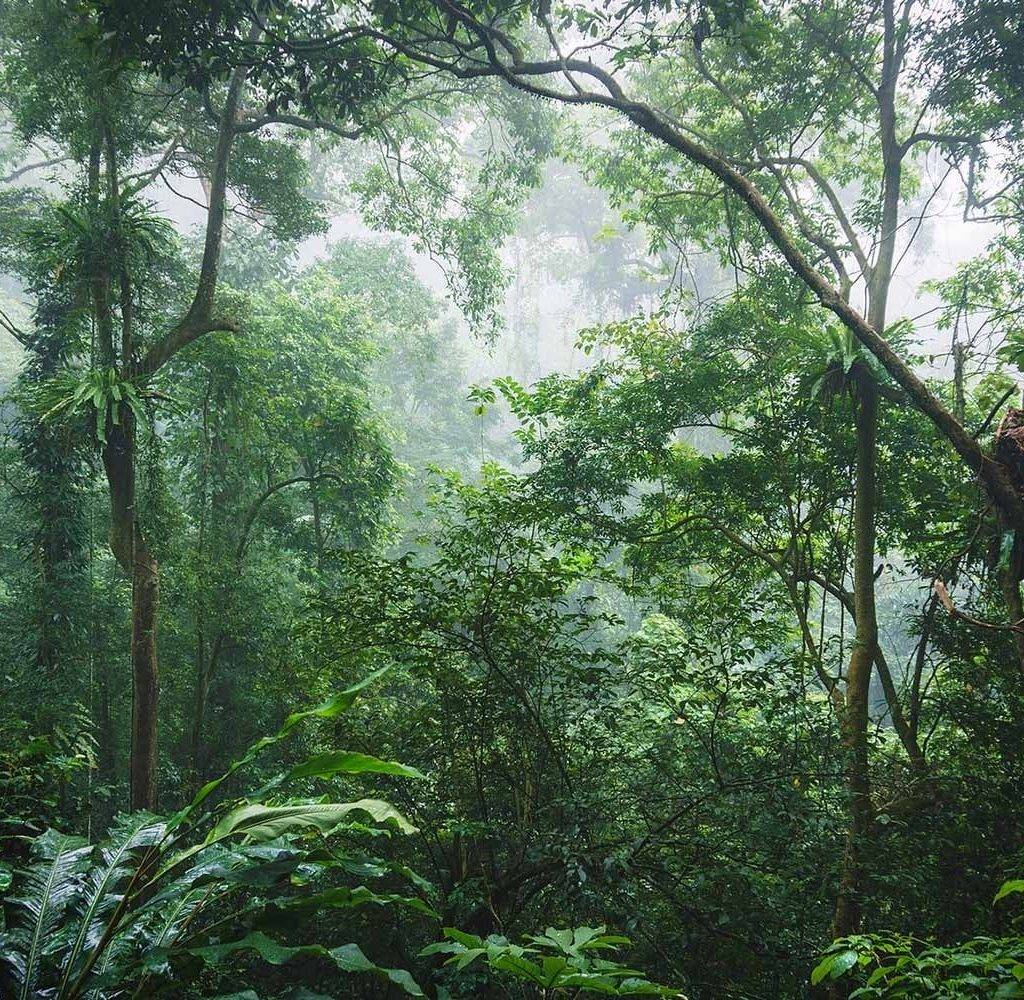 Depending on the weather conditions, the National Park can organize a night wildlife viewing program, doing this program visitors will have the opportunity to see some wild animals such as Black squirrel, Flying Squirrel, Roe deer, some small carnivores, reptiles, and amphibians – vipers, green frogs, stick beetles.
– Bird watching
Cuc Phuong is one of the most diverse birdy sites in the North of Vietnam, with 308 species discovered and recorded, including Red-headed Woodpecker, White Pheasant, and many endemic species of Vietnam and Indochina. The ideal months for bird-watching are January to April or September to December.
Read more: Explore Thung Nham – The land of birds
2. Must-visit destinations
* Ancient caves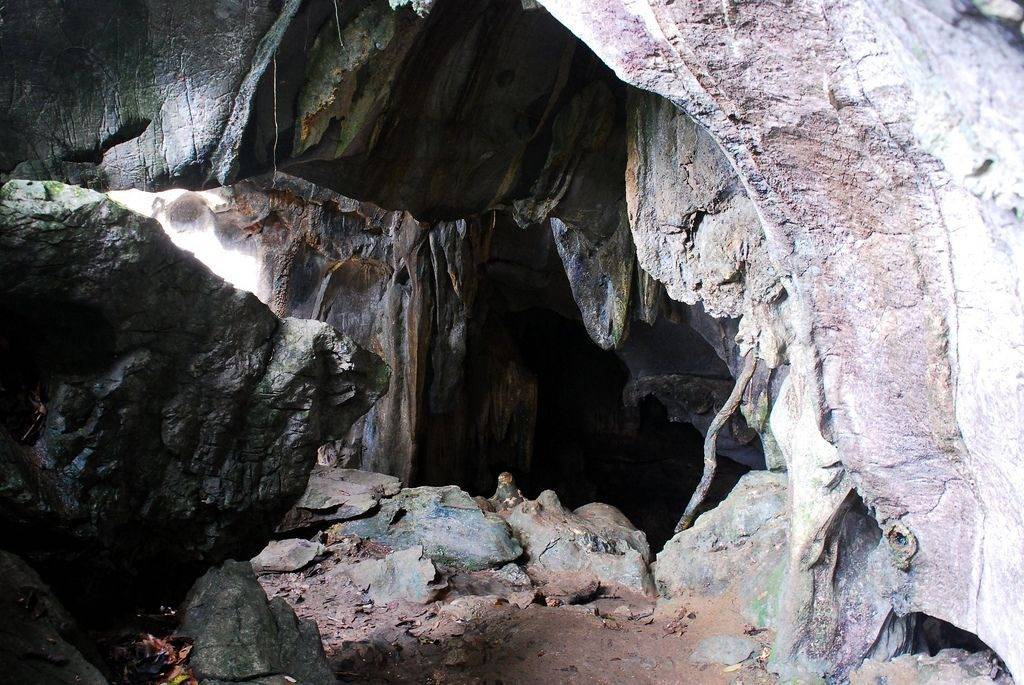 The mysterious caves in Cuc Phuong still contain proof of prehistoric humans, like seashells, animal teeth, and rudimentary stone tools.
– Nguoi Xua Cave is a residence and burial site of prehistoric people dated 7,500 years back. One note when visiting this place is to remember to take a headlight with you so you can climb the ladder into the big hall of the cave.
– Con Moong Cave, located near rivers and streams, is an area with rich flora and fauna, so the ancient people chose it as a long-term residence. Con Moong has a fairly thick cultural stratigraphy, with a complex structure, with the successive interweaving of clay, mollusk shells, and streaks of coal ash. The cave is wide and long, with 2 connecting doors.
– Mang Chieng Cave is a burial relic of Neolithic residents with a stone tool complex close to Hoa Binh culture, containing artifacts, animal and human remains.
– Other caves worth a visit are Moon Crescent, Son Cung, Pho Ma, Thuy Tien, etc.
Read more: World's largest cave, Son Doong offers the once-in-a-life-time experience
* Typical hundred-year trees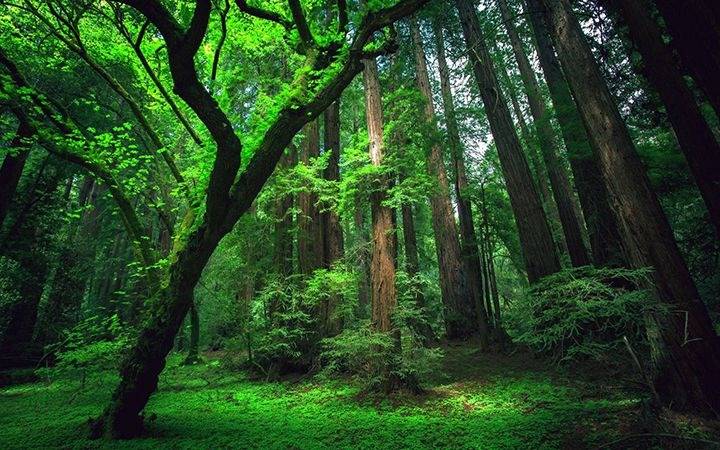 It is not difficult to see huge ancient trees in Cuc Phuong National Park. Their grandeur and magnificence will surely delight you. They are usually 5m in diameter, 45 – 70m tall, with roots floating on the ground running about 20m long. Sticking on them are giant woody vines 20–30 cm in diameter and about 100 m long, found only in Cuc Phuong.
* Endangered species rescue centers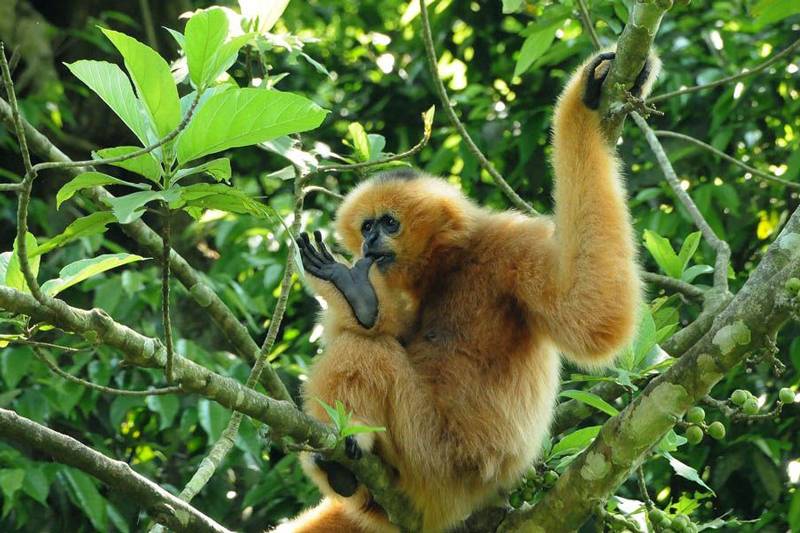 There are many centers in Cuc Phuong set up to be home to the rarest species, like primates, turtles, pangolins, langurs, and other carnivores.
* Muong people's village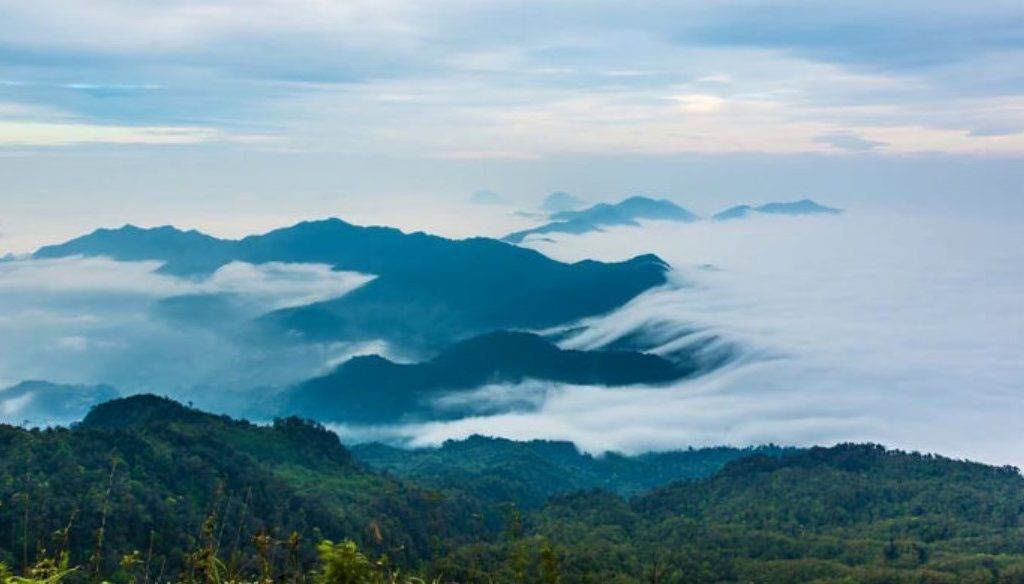 From the center through the forest, passing a steep of about 16km, visitors will come to Muong people's village located on the left bank of the Buoi river with northern-mountain-typical stilt houses and terraced fields. As the road is quite long (6-8 hours), a guide is required. Coming here, you can join in pounding upland rice, weaving brocade, lighting a campfire, singing, dancing, and exchanging local cultures.
IV. Accommodation
Inside the park's area features three accommodations: Park Gate area, Ho Mac area, and the Bong Hamlet. There are either private rooms or stilt houses with full amenities and space for fire camping at a rather affordable price from 200,000 VND. Here, you can also book guided tours; watch wildlife at night; kayaking; bicycle and motorbike rental service (100,000 – 250,000 VND/vehicle).
Moreover, you can choose hotels or homestays outside the park. The hospitality system in Ninh Binh is flourishing day by day to meet all segments. You can find a variety of hotels around the city, from budget to luxury.
*Suggestions:
– Ninh Binh Hidden Charm Hotel And Resort
– Hoa Lu 2 Hotel – Gold Ninh Binh Hotel
– Ninh Binh Sparrow's Song Homestay
– Tam Coc Sweet's Home
V. What to eat in Cuc Phuong National Park
Enjoying local cuisine around Cuc Phuong National Park is also an experience you should not miss. The accommodation areas inside the forest also service specialty dishes with the most preferential prices. Here are a few recommendations for you: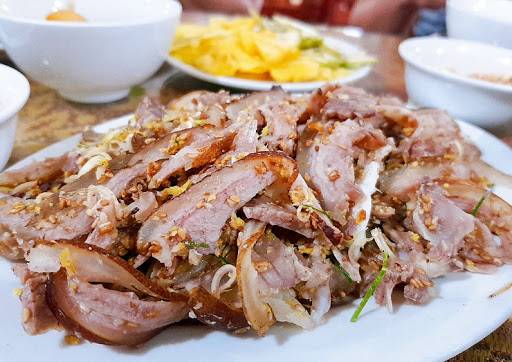 – Ninh Binh goat meat: The meat is well-known for being low in fat and flavored. The price of 1 kg is about 430,000 VND.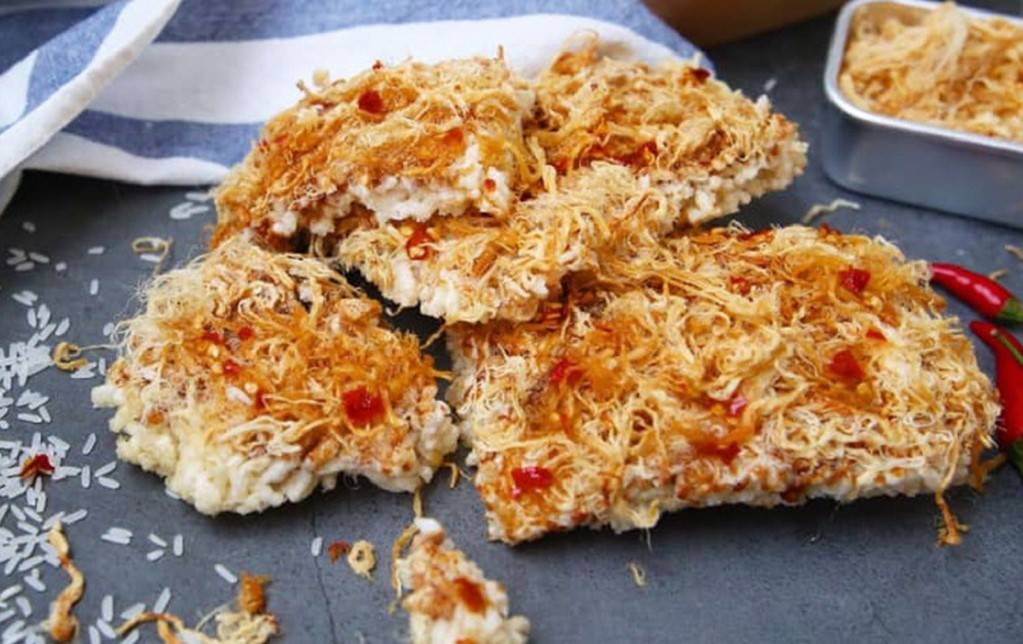 – Ninh Binh burnt rice (Com Chay) is made of rice burnt yellow and is usually served with goat meat. Each piece (250gr) is about 45,000 VND.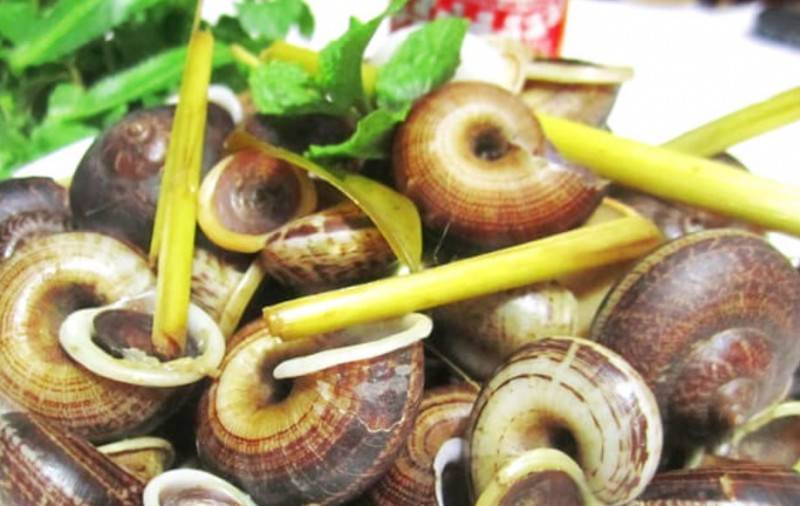 – Other different types of wild meat such as Muong pig, hill chicken, snail, etc.
Read more: BA VI NATIONAL PARK – THE RELAXING DESTINATION FOR FAMILY AT WEEKEND