DA LAT – THE ETERNAL-SPRING CITY IN SOUTHERN HIGHLANDS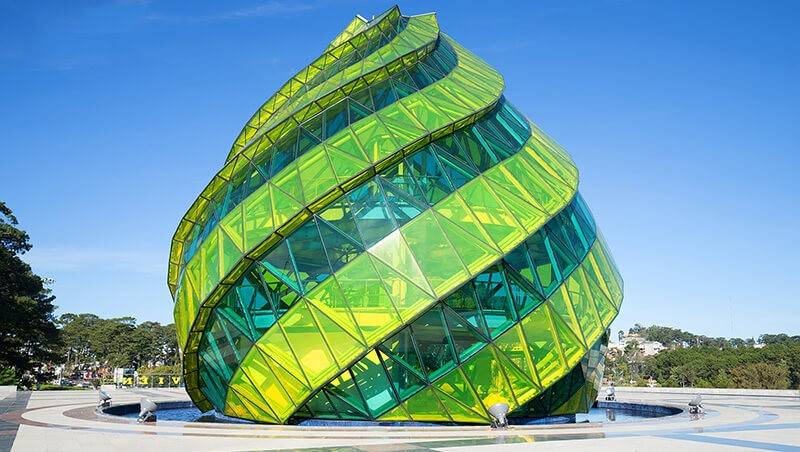 Unlike any place in Vietnam, Da Lat separately lies on a hill with flower paradise, lush pine forests, green lakes and majestic waterfalls.
Along the city streets, you may encounter the French buildings bringing a breath of history. The spring-like weather all year round here is not only perfect for fruit, coffee and vegetable production but also desirable for a refreshing getaway, explorations on mountains, and adventure sports.
I. About Da Lat
Approximately 300 km away from Ho Chi Minh City, Da Lat is the capital of Lam Dong province; known for different names, like City of love, City of flowers, The foggy city, etc. With an altitude of 1,500 m above sea level and an average temperature of 15°C and 24°C, the city has cool weather all year round, making it an ideal South Central resort to escape the heat.
During the war, the French once set foot here to avoid the hot weather from Saigon; at that time, they started to build enchanting villas that remain until now. The combination between these French-style buildings and the unique flower gardens of Vietnamese people has coated every corner of the city with a true romance.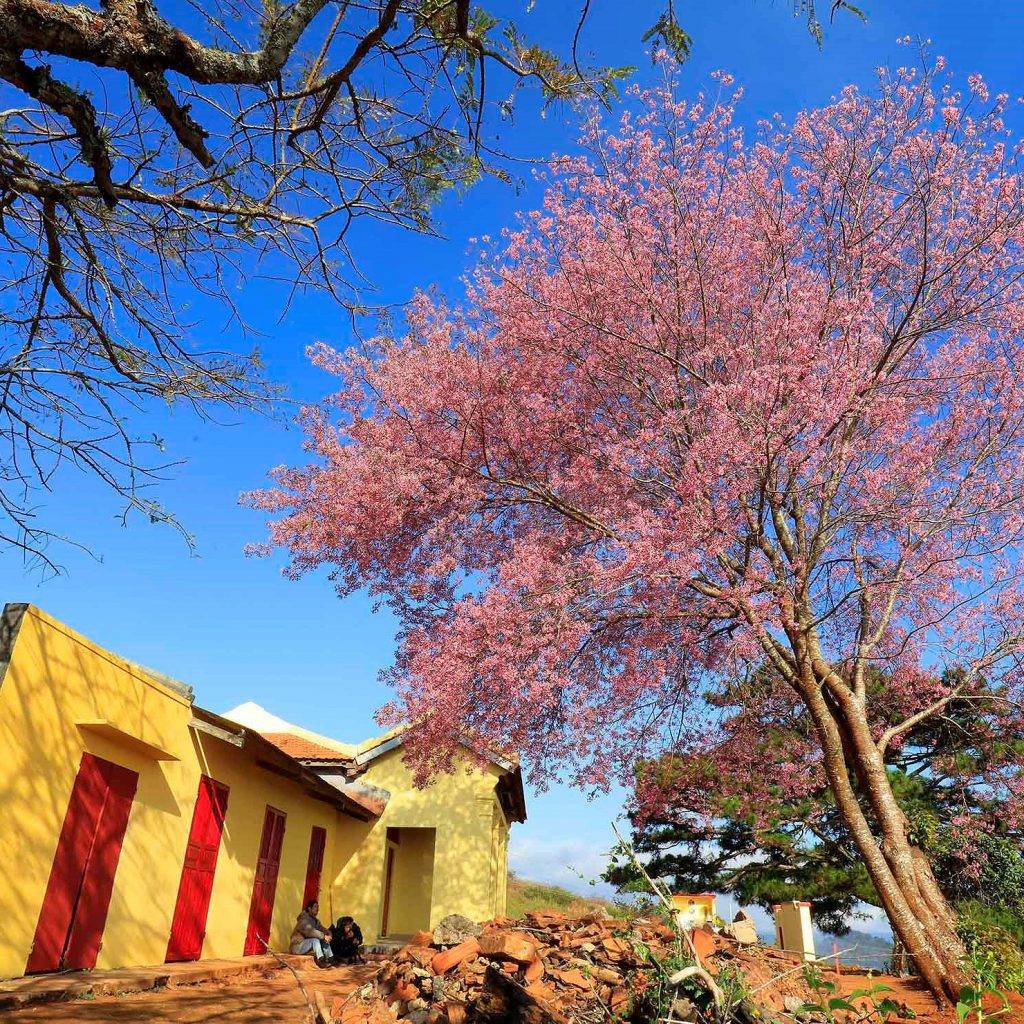 Currently, in addition to the Valley of Love, Than Tho Lake, Xuan Huong Lake, Dalat Railway Station, and Bao Dai Palace, Da Lat has no shortage of new tourist attractions such as Langbiang Peak, Tran Le Xuan Palace, Truc Lam Zen Monastery, Tuyen Lam Lake, etc.
However, what visitors find most authentic about Da Lat is the green pine hills adjacent to the quiet lakes, where they could do trekking or take bike tours, then camp overnight and watch the sunrise. Additionally, thrill-seeking vacationers also prefer canyoning and white-water rafting in unspoiled waterfalls near the downtown.
Read more: FIVE MUST-TRY DISHES IN DALAT
II. The ideal time for Da Lat tourism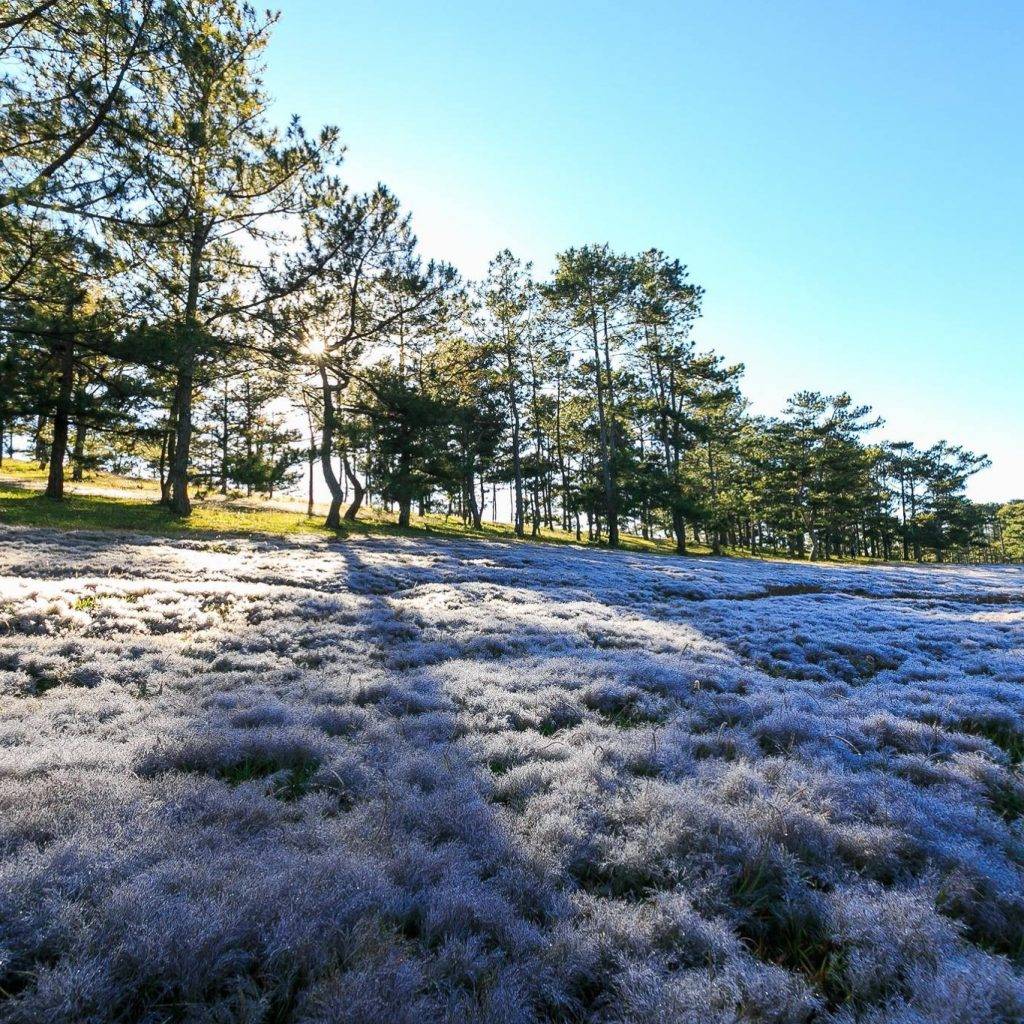 Every time is perfect for Da Lat tourism. February – April is the flower season. From October to January next year, although the weather at early morning and in the evening is quite cold, it's the most beautiful time to visit the city; you can enjoy sunny days long to participate in sightseeing, while at night, the chilly breezes will make Da Lat food more appetizing and you will be easier to get to deep sleep.
Meanwhile, the months of May, June, and July might surprise tourists with sudden rains, which are not really perfect for getting around the city.
III. How to move to Da Lat
You will have different choices of transportation to travel to Da Lat.
– Airplane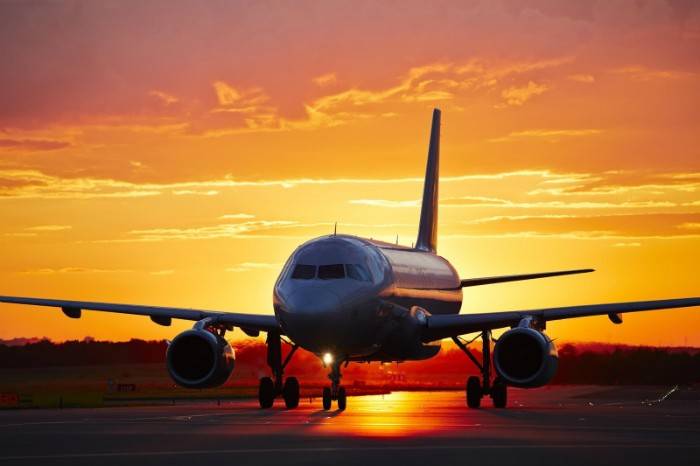 There are direct flights from Hanoi, Da Nang or Saigon to Lien Khuong Airport, 30 km from Da Lat city center. The fares range from 900,000 VND to 1,600,000 VND, with a travel time of 50 minutes – 1 hour 40 minutes.
From the airport, you can take a taxi or shuttle bus to arrive at Da Lat, ( 200,000 VND for taxi and 50,000 VND for shuttle bus).
– Sleeping bus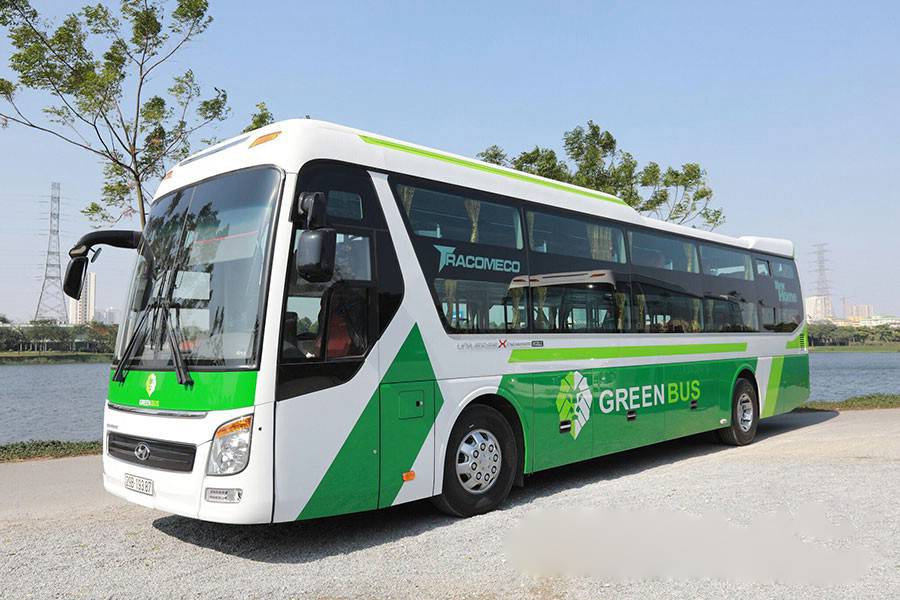 Phuong Trang Bus and Thanh Buoi Bus have various routes from Saigon to Da Lat and vice versa. The fare ranges from 230,000 VND/ ticket. The buses run continuously every 30-60 minutes, and the travel time is about 6 hours.
* How to get around Da Lat: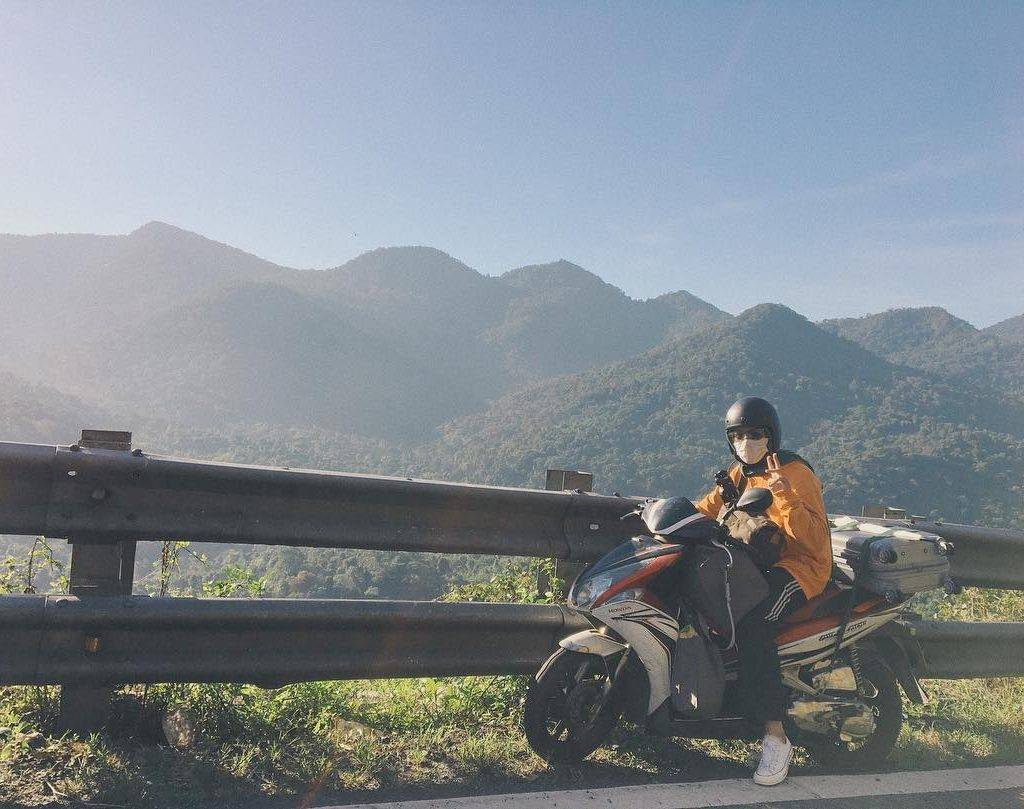 You can either rent a motorbike or a tandem bicycle to get around the city as Da Lat streets are quite narrow and slope, with countless sudden alleys. Cars are only favorable when moving distant destinations.
– Motorbike: 80,000 – 120,000 VND / day.
– Tandem bicycle: 20,000VND / hour.
– Car: 1 million VND or more (from 8:00 to 17:00). If you are over time, you will be charged 100,000 VND for an hour.
To rent a vehicle, you need to leave your ID card or a deposit money for high-value cars or motorbikes.
– Bus: Buses depart from the bus station in the city center following the routes to communes and districts in Da Lat and Lam Dong. The fares range 4,000 – 30,000 VND / person.
– Taxi: You can also jump in an affordably-priced taxi to the downtown's spots. Some taxi companies: Mai Linh (0263 3511 111), Da Lat Taxi (0263 3556 655).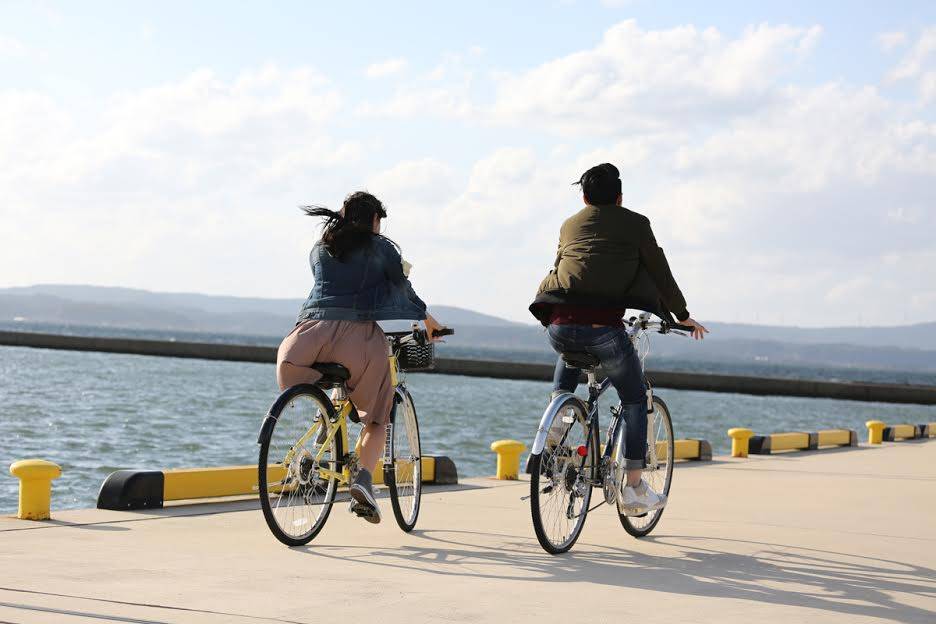 IV. Where to stay in Da Lat
The prosperity of tourism in recent years has spurred the facilities to grow like never before. Walking around the city, visitors can come across many types of accommodation, from high-end villas, to budget hotels or rustic homestays.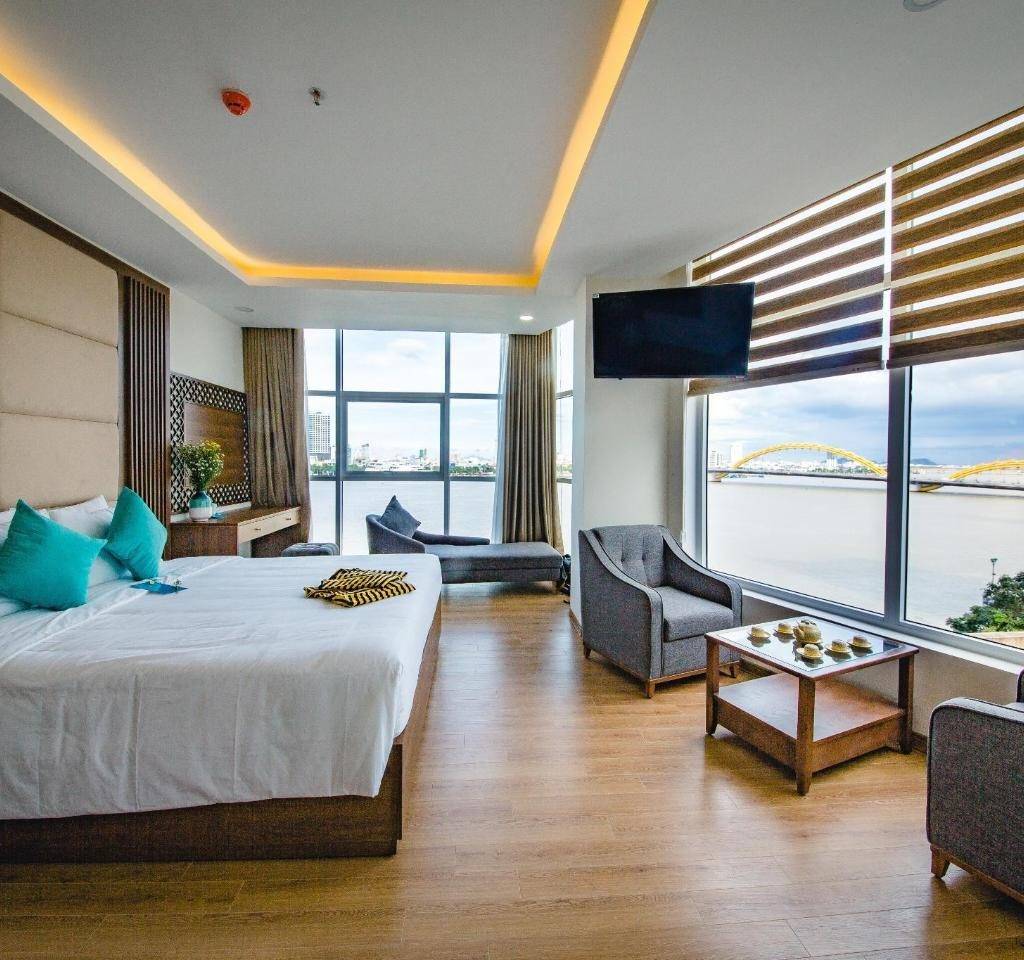 If you are not too demanding, most of the hotels in the city center will meet your standard needs. In case you like to spend your holiday in a quiet space, just go for villas or fancy homestays a bit far from the downtown.
The form of lovely homestay has recently been very popular with tourists as among Da Lat's poetic beauty and fresh air, guests feel like they are living in fairy houses.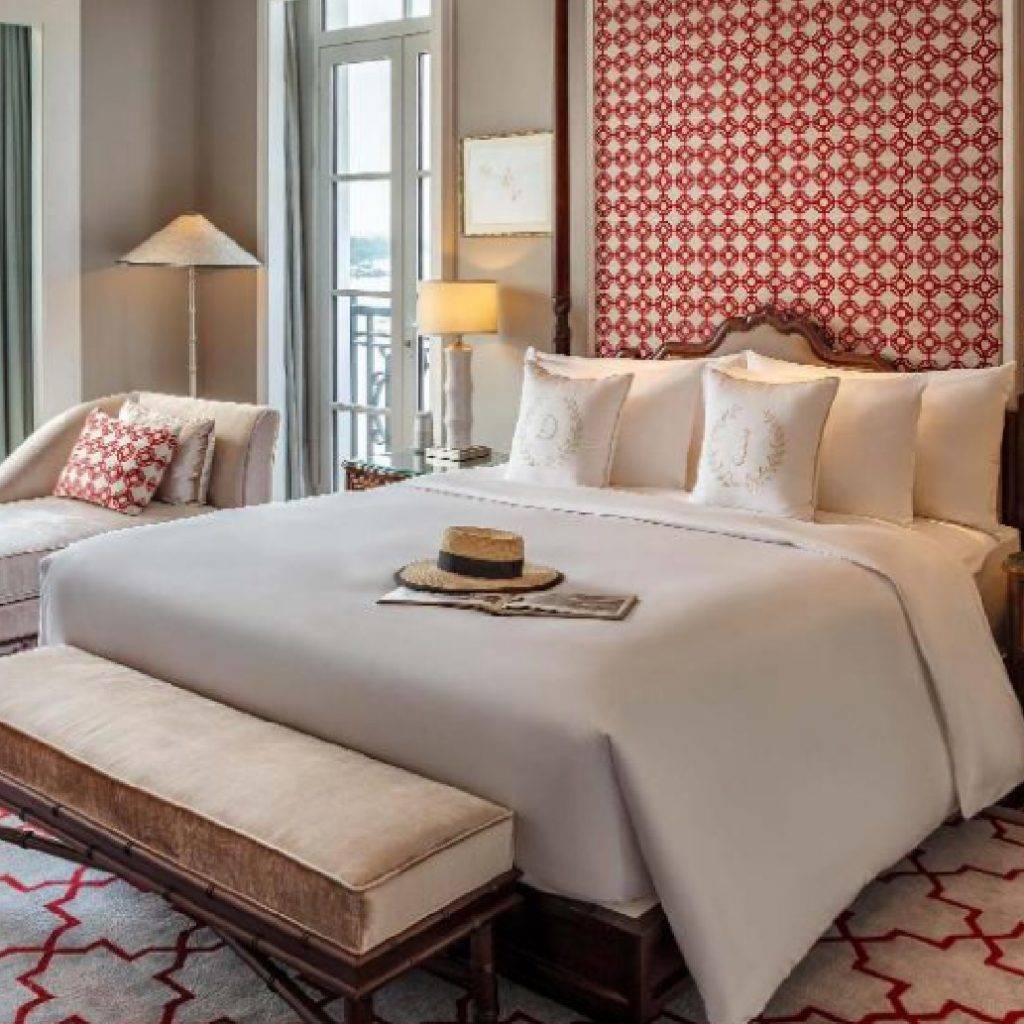 Da Lat hotel prices range from 250,000 – 400,000 VND; resorts are around 1,200,000 – 2,500,000 VND; affordable homestays are about 150,000 – 300,000 VND, while more advanced homestays are priced at 500,000 – 600,000 VND.
Read more: BEST BUDGET DA LAT HOTELS UNDER 9$
V. Top Da Lat tourists attraction
– Da Lat's famous waterfalls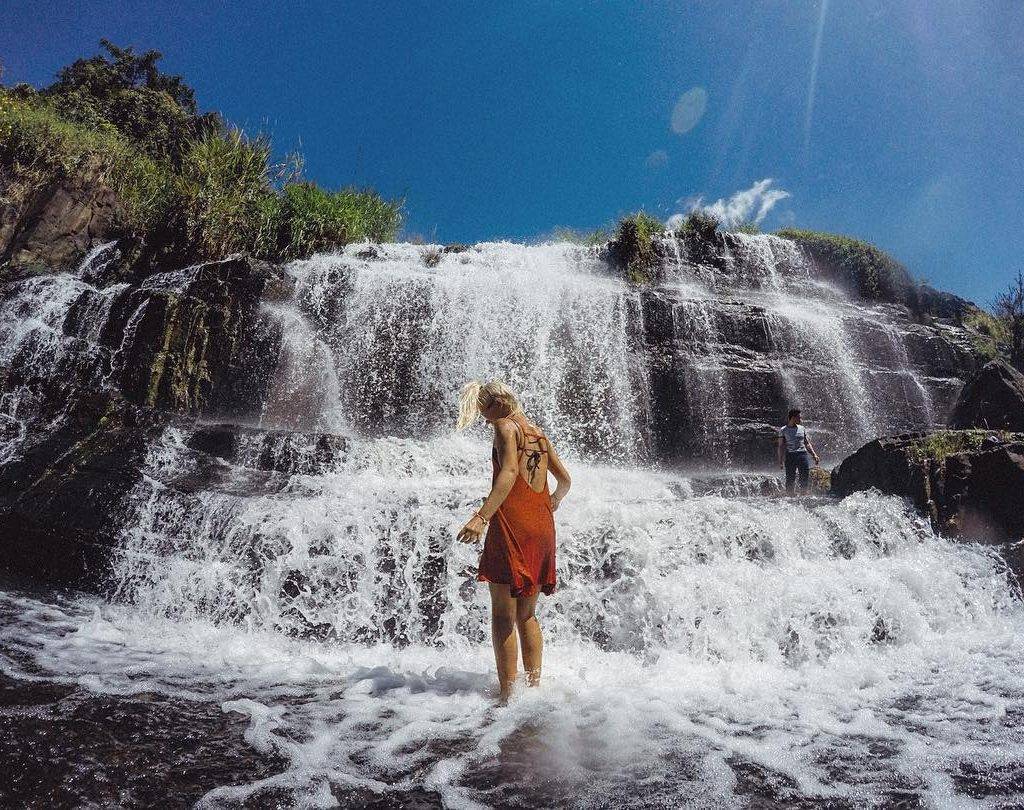 + Pongour Waterfall (Thien Thai waterfall):
Located in Tan Hoi commune, Duc Trong district, 50 km south of Da Lat city center on Highway 2, Pongour waterfall is about 50m high and divided into 7 cascades, seen from a distance like a person's hair. gorgeous women. Because of hydroelectricity, the waterfall currently does not have too much water, but with a large flow of steps, it still has a unique scene. The valley downstream of the falls is also a suitable place for camping and relaxation.
Admission: 10,000 VND/person
+ Prenn Waterfall:
Prenn Waterfall lies on the outskirts of Da Lat, becoming one of the eco-tourism areas in the remaining primeval forest in the city. The waterfall slowly flowing down from the 20-meter cliff looks like white silk covering the mountain. Besides, from Prenn Waterfalls, you can see the whole spacious pine hills.
Admission: 30,000 VND for adult, 15,000 VND for children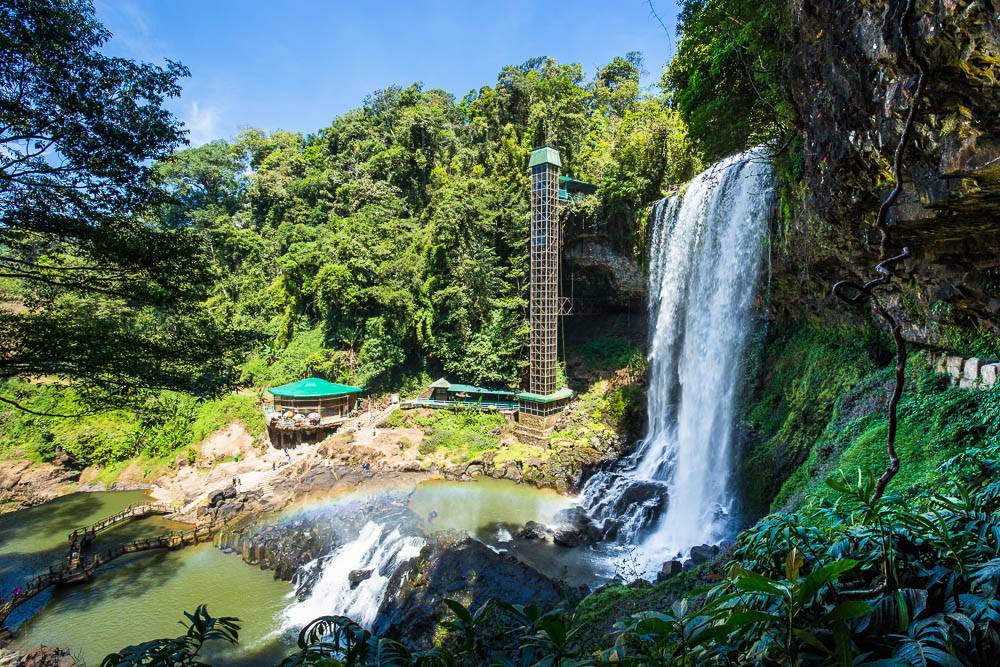 + Dambri Waterfall:
100km away from Da Lat city center, the road to Dambri waterfall must pass through green tea, coffee, and fruit trees. This waterfall of 40m in height has two extremely impressive high and low flows. To climb to the top tourists have to walk approximately 138 steps. Coming here, visitors can explore the ecological complex of nearly 1000 hectares, as well as experience the unique coffee farming life and cultural activities of the Chau Ma ethnic minority people.
Admission: 180,000 VND for adult, 100,000 VND for children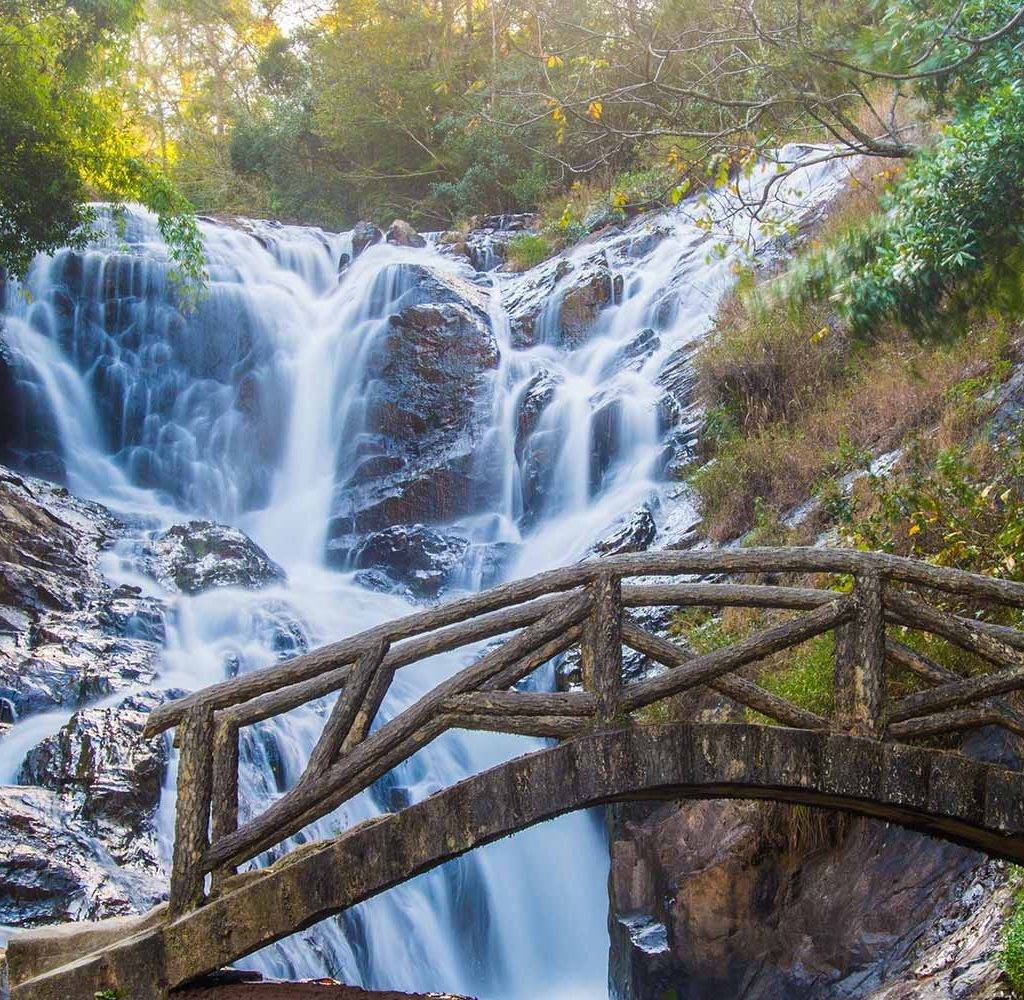 + Datanla Waterfall:
Only about 5km from the city, the waterfall is located on the way towards Prenn Pass, the road is quite easy to navigate, except for a few dangerous bends. This waterfall consists of seven layers of rocky mountains where flowing water creates layers of white foam. Datanla waterfall has the longest slide in Da Lat – the most sought-after game by tourists. This is not only a game but also a means of transportation from the entrance to the resort to the foot of the waterfall. This way, you won't have to climb 200 stairs anymore. In addition, the waterfall is a paradise for adventure sports such as swinging, kayaking, and high rope courses.
Admission: 30,000 VND for adults, 15,000 VND for children.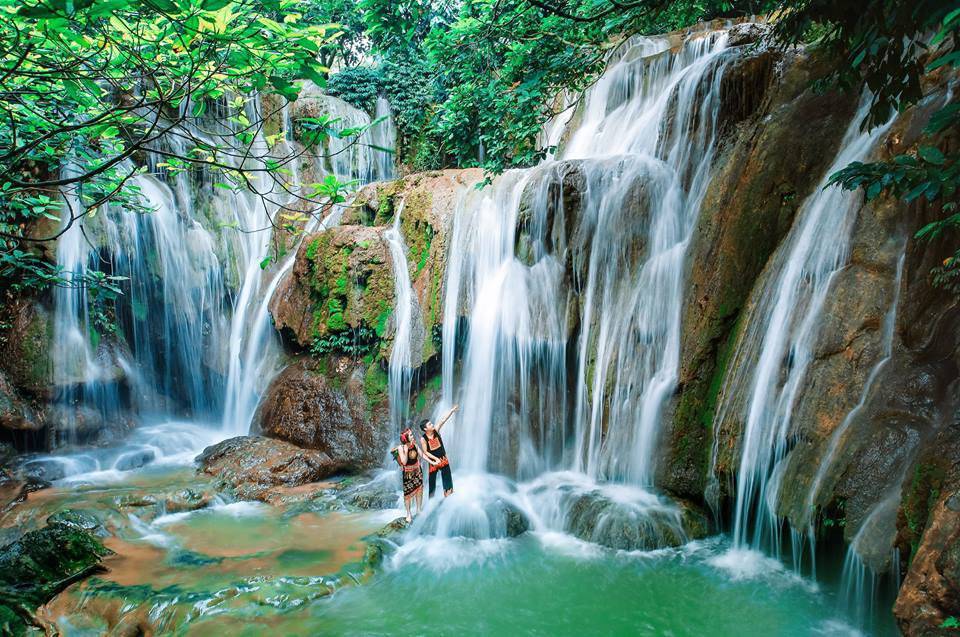 – Hills and mountains
+ Langbiang Langbiang
Mountain is the highest mountain of the foggy city of Da Lat, 12km from the city. This is a fairly old tourist area in Da Lat serving mainly for sightseeing needs. In addition, the mountain is also home to a variety of herbs, herbs, and precious birds.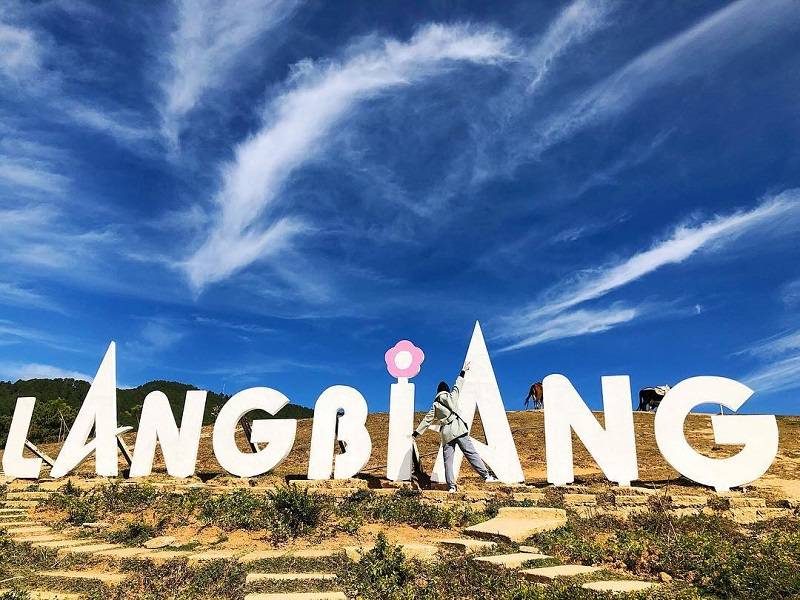 To conquer the top Radar-Langbiang, you can either go by jeep or hike yourself. Then from there, visit many fun attractions such as flower gardens, binoculars area, horse riding, parachute, etc. Moreover, exploring Ong and Ba hills by walking through the pine forest is truly worth it but quite risky.
Admission: 30,000 VND for adults, 15,000 VND for children
+ Cau Dat Tea Hill
From the city center, go straight along Tran Hung Dao – Hung Vuong street and then to Trai Mat Street, from there, ask locals the directions to Xuan Truong village.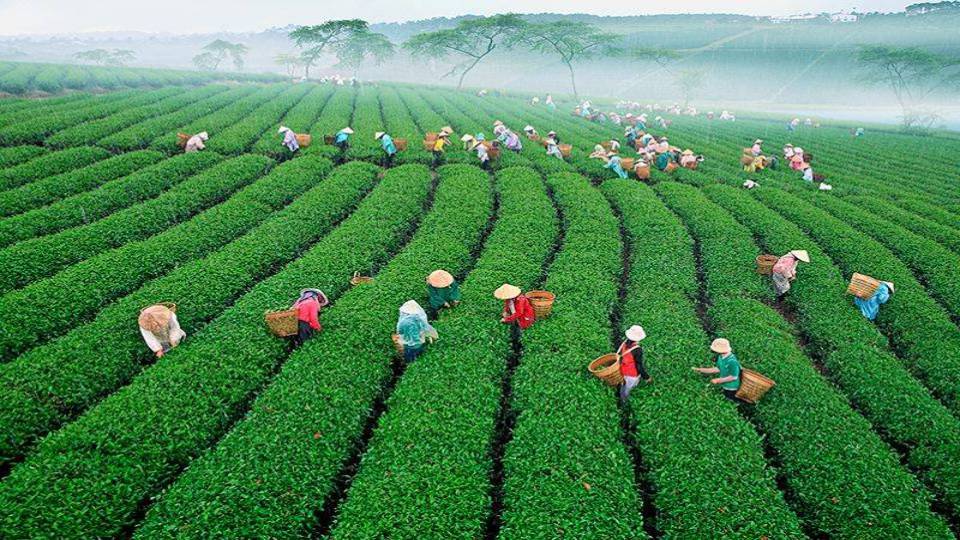 It was Dr. Yersin that reclaimed and nursed seedlings of cankina malaria and tea here. In 1927, the French decided to plant tea trees on this hilltop. Due to the altitude above 1,650m above sea level, the climate here is cool all year round. The tea hill is free to visit without any other fees.
– Lakes around the city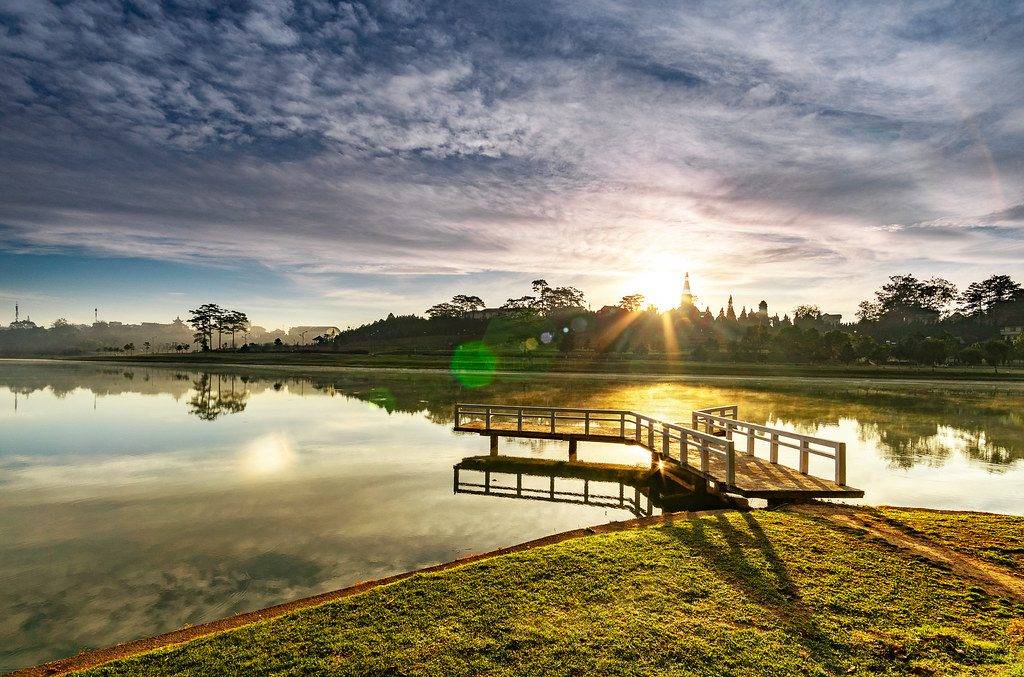 + Ho Xuan Huong:
Xuan Huong Lake with a crescent shape has long been the symbol of Da Lat, which is always full of visitors and locals. The lake is calm and clear to enjoy paddle boats. Along the lakeside are coffee shops and other services of horse riding, rental bikes, or street food vendors selling Da Lat Pizza, Banh Mi, grilled eggs, etc.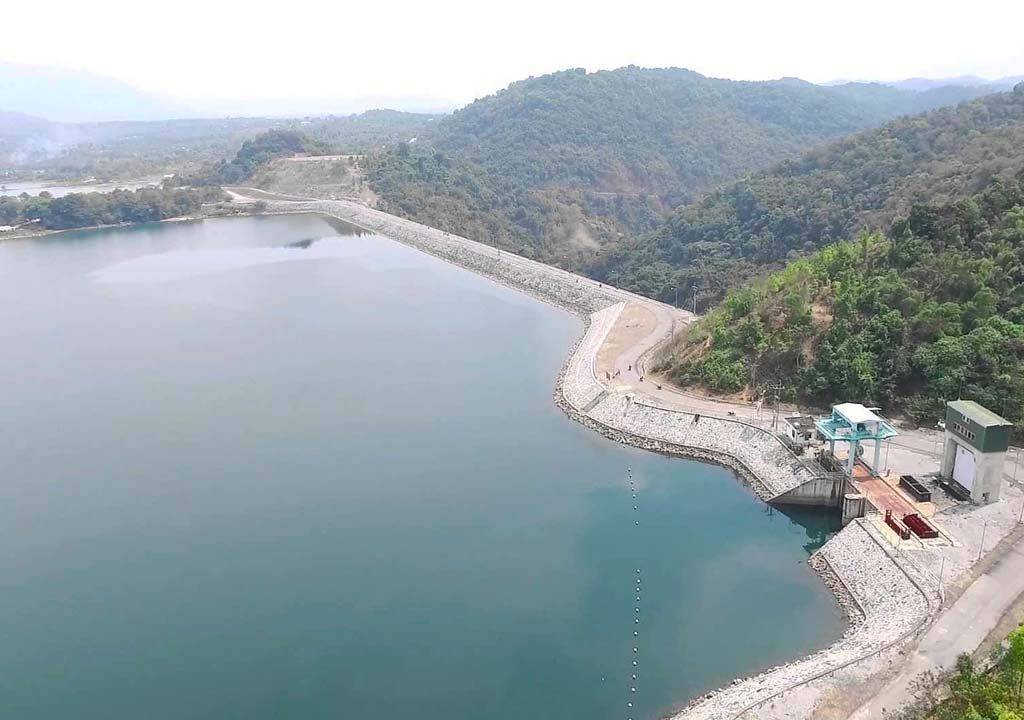 + Da Nhim Lake (Don Duong Lake):  
Located is in Dran town, 40km from Da Lat city, the lake has a harmonious natural scenery of cloudy blue sky and green gardens. From here, you can explore Ngoan Muc Pass – one of the biggest passes in Vietnam.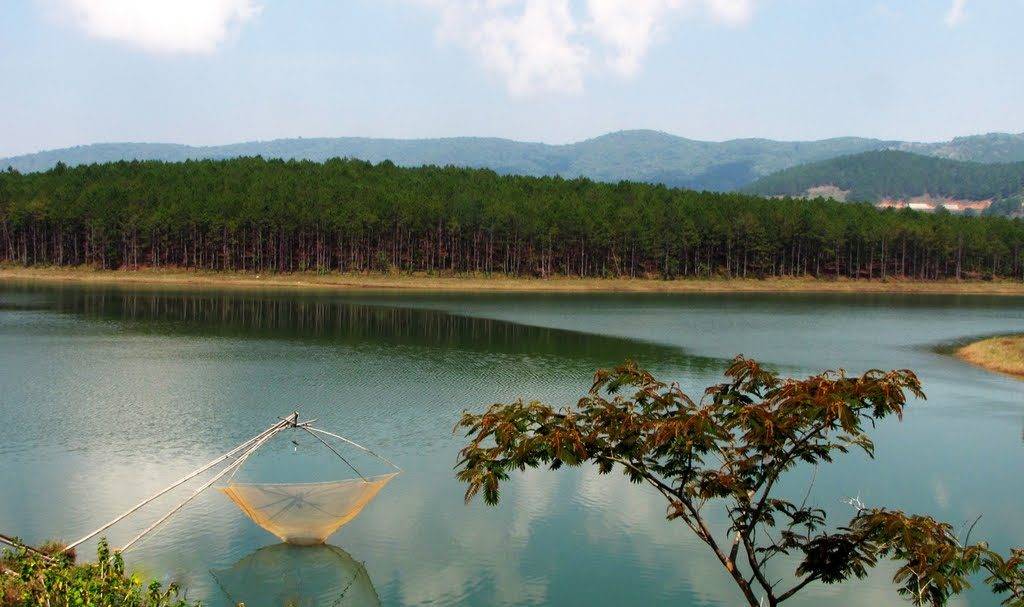 + Tuyen Lam Lake:  
7 km away from Da Lat, Tuyen Lam lake is surrounded by primitive forests dotted with multiple small colorful flower gardens. The air is always fresh and cool, so many villas and resort activities are also concentrated here.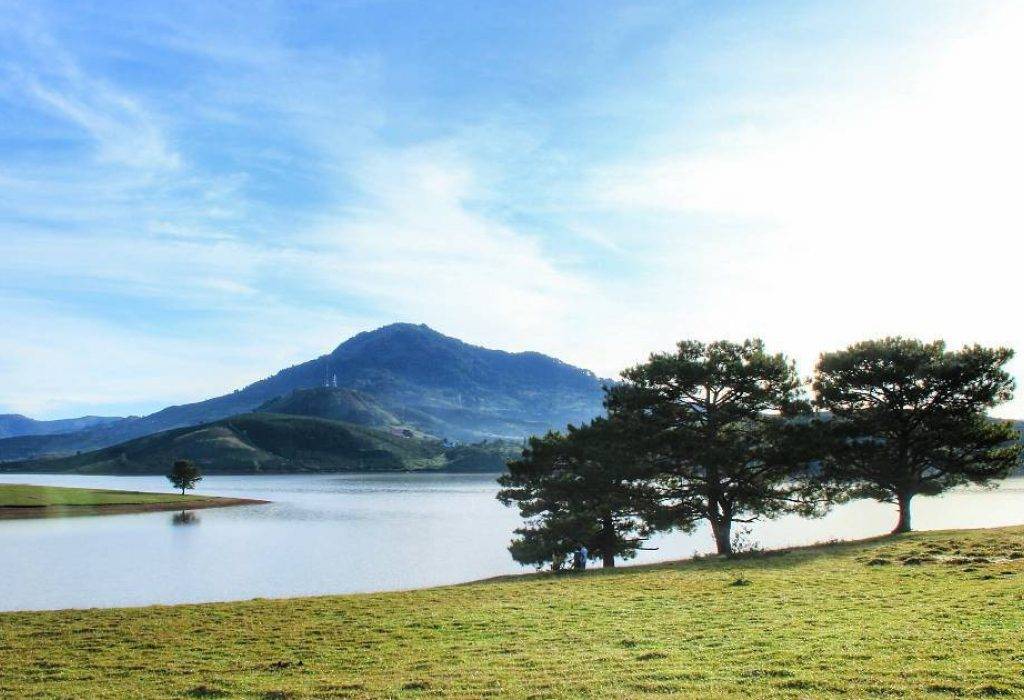 Read more: TUYEN LAM LAKE – DA LAT TRAVEL EXPERIENCE
– Dan Kia Lake (Dankia) – Suoi Vang Lake:  
12km from the city center, all the way to this lake, you will encounter dreamy sceneries like in fairy tales. In addition to sightseeing, you can also go camping in a beautiful spot.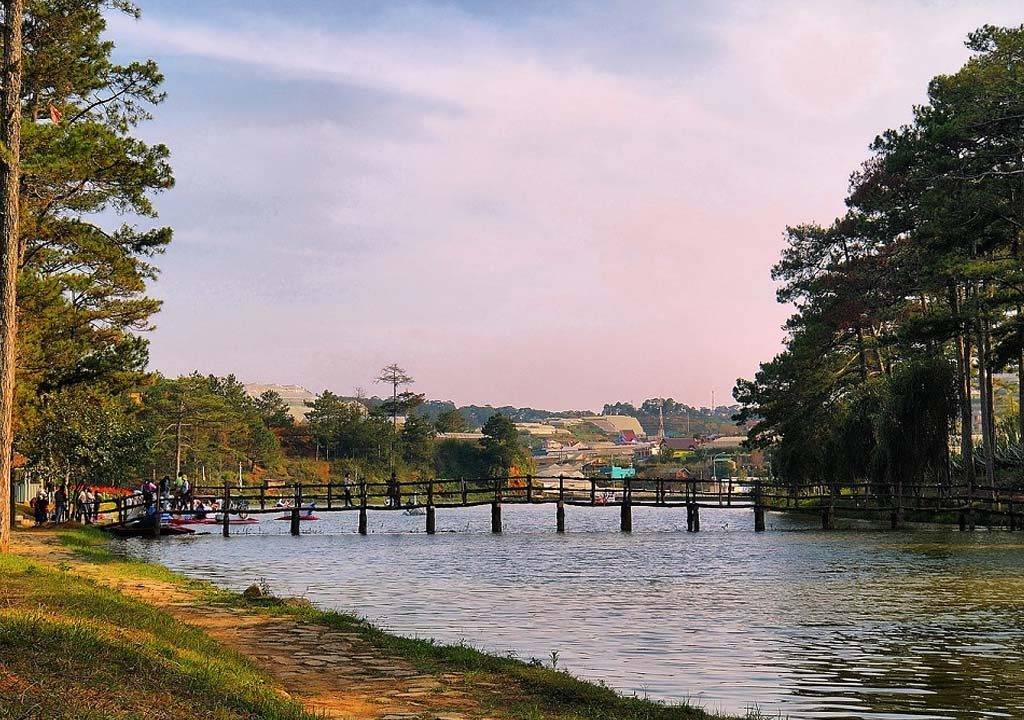 + Than Tho Lake:
The destination was originally a natural unspoiled lake, until 1917, the French came to renovate and build a dam on it, then named the lake Lacdes Soupirs, meaning lamentation (than tho). Located on a high windy hill with a vast green pine forest around, the scenery here is idyllic in every season. Next to the lake is a pine hill with two graves and two pine trees wrapped around each other like a couple.
– Da Lat Night Market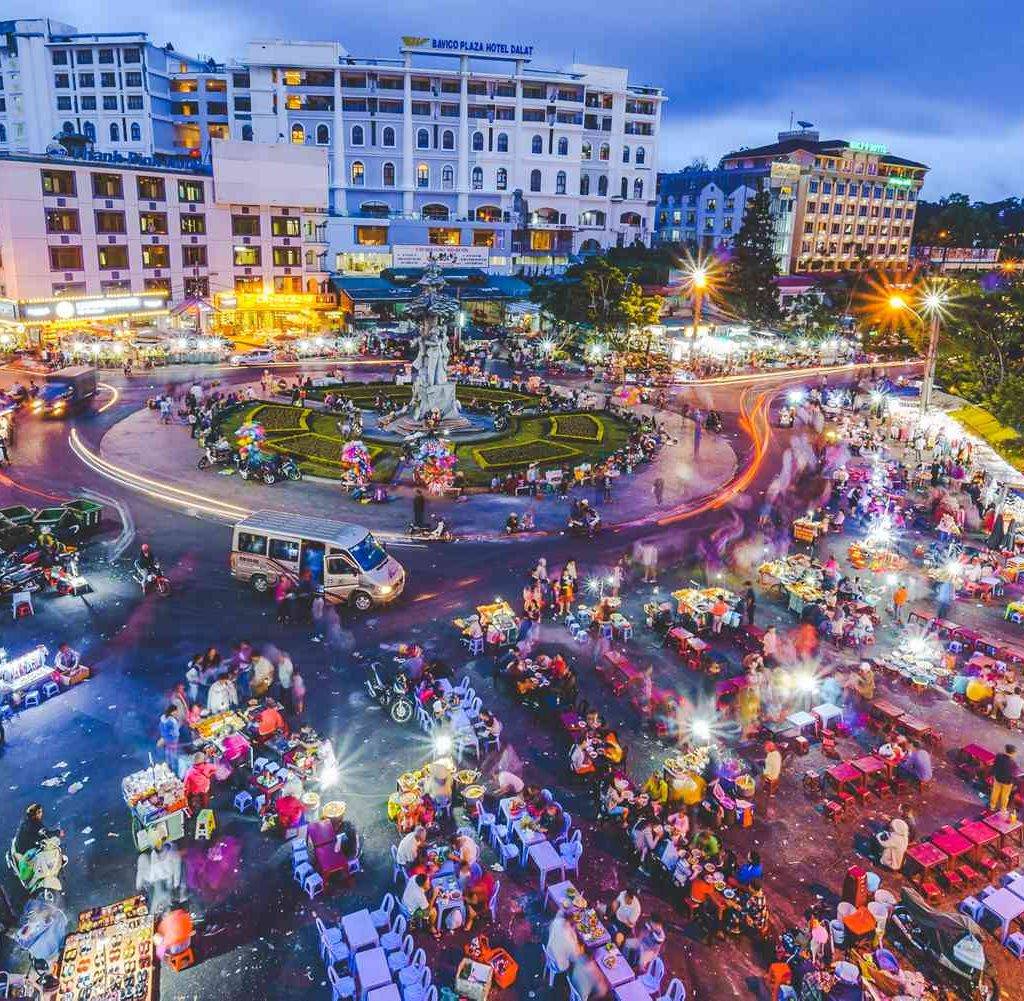 Da Lat night Market, or Am Phu Market, is located in the city center, close to bus stations and the city squares. The market starts from 6-7 pm, bustling both indoors and outdoors until the next morning.
Every kiosk and stall here displays a variety of fresh fruits and specialties, such as strawberries, vegetables, jams, dried tea, etc., or affordable souvenirs like scarves, bags, clothes. It is really hard to head home without buying anything. Also, tourists can find a hundred delicious and cheap snack shops around here.
– Me Linh Coffee Plantation
This is simply a small cafe in a large coffee plantation, with an airy and quiet space. The coffee garden stretches to the hillside mixed with fields of sunflowers, and hydrangeas. After enjoying coffee, you can also visit and learn about the process of growing, harvesting, and processing coffee, especially Weasel coffee. Me Linh Plantation also serves yummy com lam and grilled meat.
Read more: THREE DALAT CAFÉS OPENED 24/24