Ho Chi Minh city's outskirts island, Can Gio is ideal for a daycation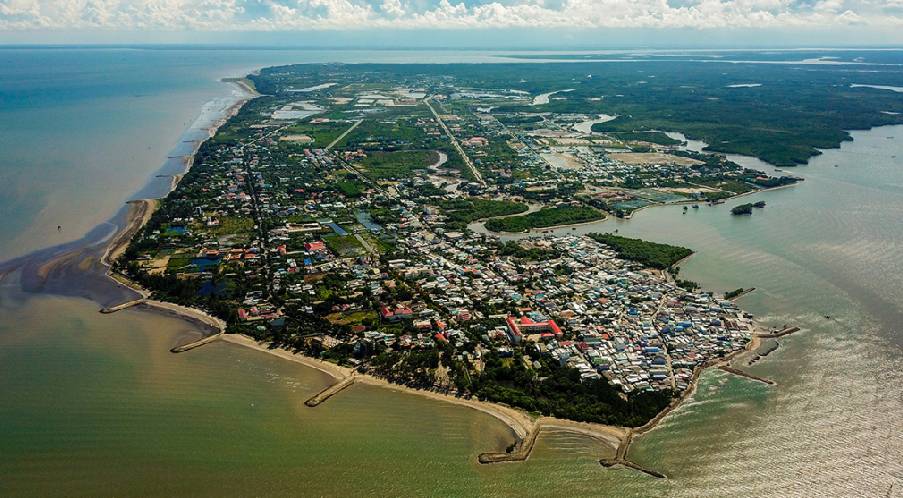 Formed by divided rivers and canals, without fresh water, yet featuring sea, islands, and dense mangrove forests, Can Gio becomes a green resort destination for an easy day trip to escape from the crowds and smoke in Ho Chi Minh city. Within less than 24 hours, the small suburbs district offers tourists countless fun activities to do: feed the wild monkeys in Lam Vien area; take a boat ride to Rung Sac revolutionary base; fish crocodiles at Vam Sat mangrove forest; enjoy freshly-caught seafood at the unique dark-brown beach; and many more.
I. About Can Gio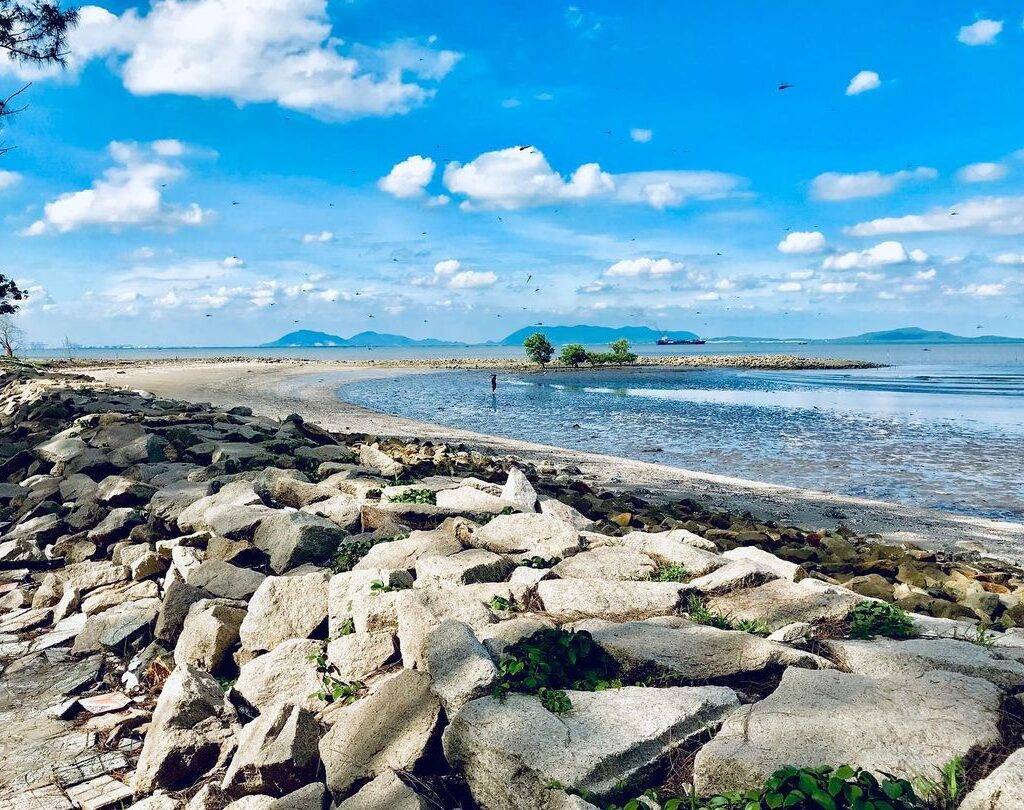 Can Gio is a district of Ho Chi Minh City about 50km southeast of the city center. With more than half of the area are mangroves forests intertwined with a diverse system of rivers and canals and a 13-kilometer coastline, the district is home to both terrestrial and aquatic species. Besides, Can Gio has been recognized by UNESCO as one of the world's top Biosphere Reserves and is also considered as the green lung of the city. The atmosphere is cool, fresh without noise and stuffiness like in the downtown.
* Best time to visit Can Gio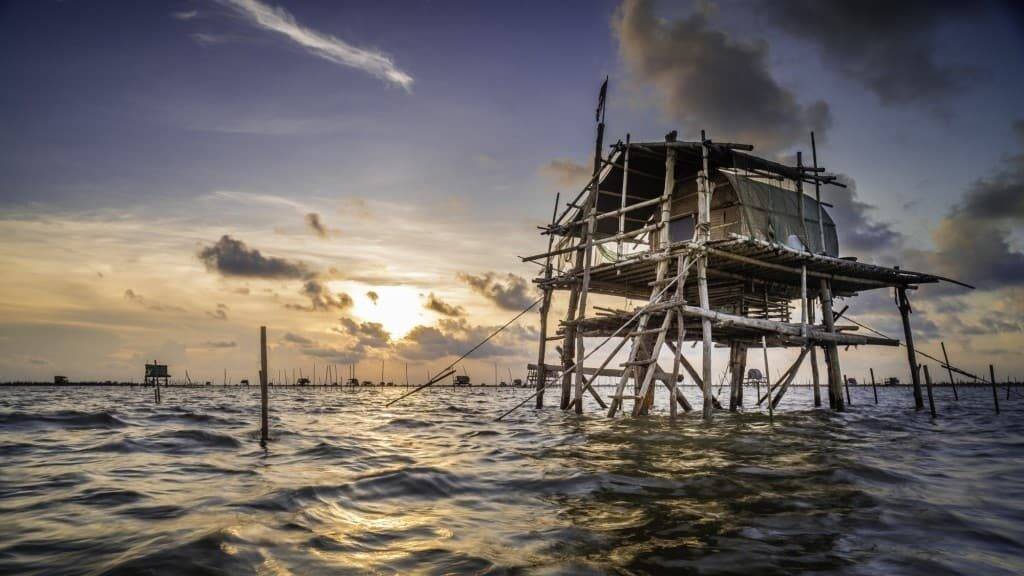 The area experiences hot weather almost all year round with an average temperature of 27 degrees Celsius, except for the rainy season from April to November. However, these rains are not a big deal when they normally last for 30 minutes-1 hour. Therefore, any time of the year can be a great time to go to Can Gio. Still, bear in mind that the tourist groups seem to flock here most on weekends, so, avoid this period if you want fewer crowds.
II. Where to visit in Can Gio
1. Monkey Island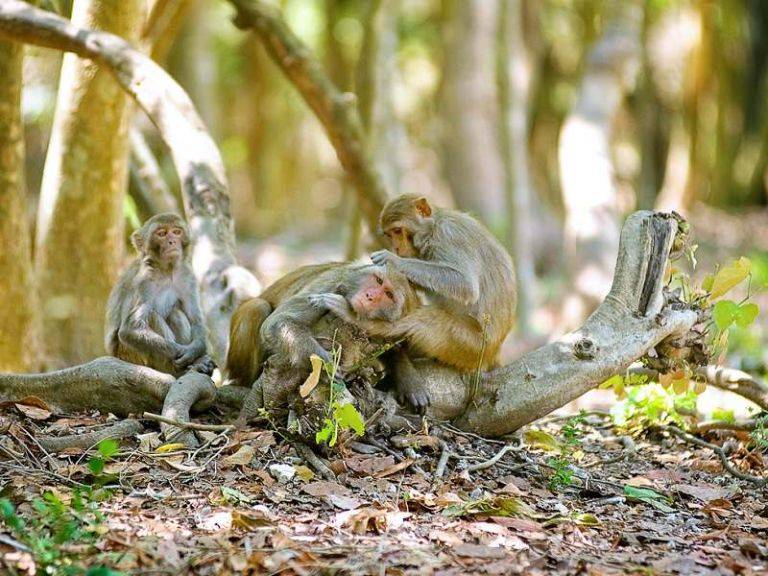 The island is a tropical forest with two sides of green trees on the interlaced system of canals and surrounded by green mangroves. On the island are many wild monkeys, not shy but very mischievous. In addition to directly playing with mischievous monkeys and feeding them, visitors will enjoy the fresh and cool atmosphere. However, you also need to be careful with the flexibility and wildness of the monkeys. It's best not to directly contact them, carefully watch out for your children and your personal stuff – like cameras, cellphones, hats, etc. The entrance ticket price of Monkey Island is 70,000 VND/person.
2. Vam Sat Mangrove Forest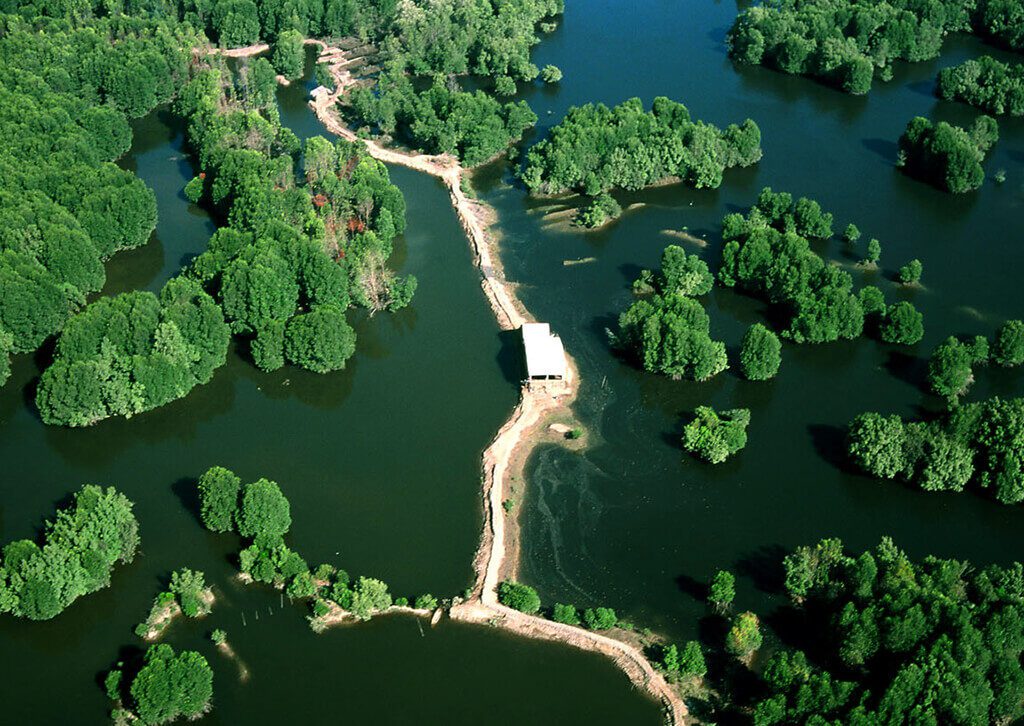 Situated between two rivers: Vam Sat and Long Tau, this is a rare mangrove forest left in the southern land. The forest has also been recognized as one of the nation's largest biosphere reserves and is also home to about 700 vertebrates, nearly 300 birds and fish, as well as over 20 mammals. In addition to watching lively creatures and breathing in the pure air, visitors can also experience several fun activities, such as boating, crocodile fishing, exploring Bat Swamp, etc. An equally interesting thing not to miss is climbing to the top of Tang Tower to admire the panoramic view of Vam Sat – Can Gio mangrove forest from above. The ticket price ranges from 350,000 to 550,000 VND/ticket.
Read more: Nam Can mangrove forest – The second largest mangrove forest in the world
3. Can Gio Beaches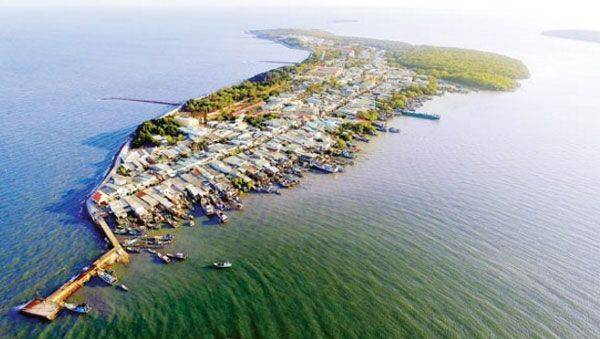 The 30/4 Beach is the most famous name in the region. The sand and seawater here have a characteristic color of dark-brown from alluvial accretion which is explainable by Can Gio's special topography lying between the two seas of Tan Dien and Vung Tau. Not to fret about the water since it is completely clean and able to swim. On this beach, there is a natural stone path leading to the sea helping you reach the water closer. If you want to find a more blue beach, visit Phuong Nam Can Gio, which is a marine ecotourism area. This place has a spacious campus; with a swimming pool and 70 fully furnished rooms; however, you have to pay 50,000 VND to get inside.
4. Hang Duong Market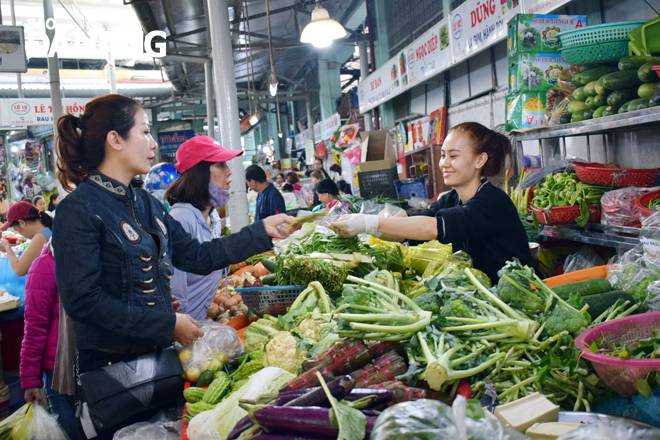 About 50m from Can Gio beach is Hang Duong market, the seafood paradise in the district, where you can enjoy a variety of fresh seafood at half the price compared to restaurants nearby the shore. In addition to the prepared dishes, visitors can also choose the desired types of seafood to ask the seller to prepare it on-site. From mantis shrimp to crabs, crabs, snails of all kinds, you can freely treat your stomach with thousands of delicious seafood for only 200,000 – 300,000 VND. The market is open from 5 a.m. to 9 p.m. daily.
Read more: BEST PLACES TO SHOP IN SAIGON
5. Thanh An commune islet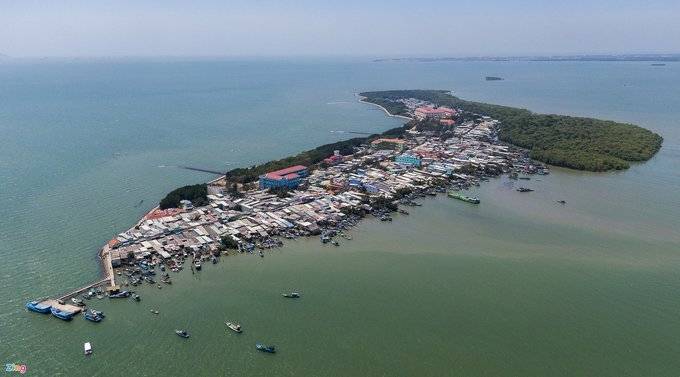 If exploring the town is not enough, visitors should take a ferry to the offshore commune islet, Thanh An. There are about daily 5-6 ferry trips from Can Thanh to Thanh An and vice versa; the earliest trip is around 6:30 am, followed by the 9 am, 10:30 pm, 12 pm, 2 pm, and 5 pm. Each costs only 15,000 VND/person and takes about 40 minutes to reach Thanh An. The islet is surrounded by an interlaced system of rivers and canals, with just over 200 households living. The islanders live mainly by making salt and fishing seafood, so coming here, you can experience collecting salt under the local's guidance. From Thanh An island, you take another boat trip for 1 hour to reach Thieng Lieng islet. This pristine spot is hidden in the middle of a forest close to the sea mouth.
6. Rung Sac Military Base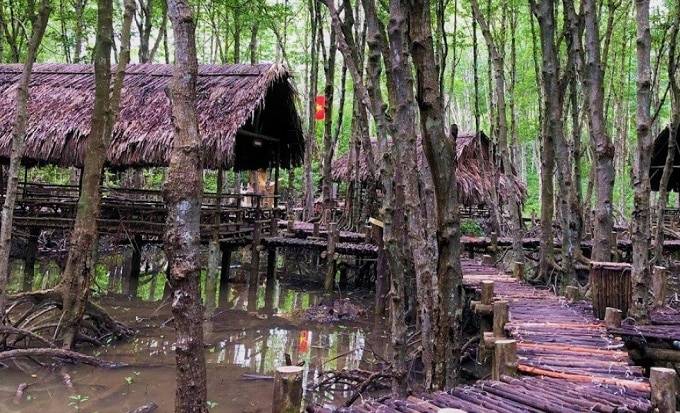 Beautiful natural scenery aside, Can Gio also contains the vital historical value at Rung Sac, which used to be the Viet Cong military base during the war from 1965-1975. From the main road, you need to move into the base by ferry or row boat because this is a mangrove forest where a lot of crocodiles lived in the past. Many wooden shacks and soldier mannequins have been reconstructed to give us an idea of what their lives actually happened during the war. Before each prop is a bilingual glossary to make sure tourists will fully understand the content.
III. Getting there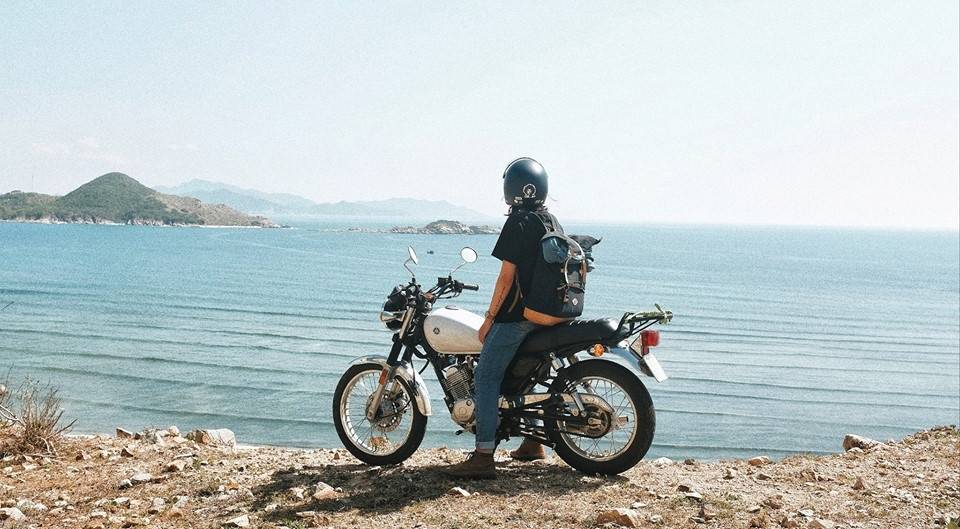 From Ho Chi Minh City, visitors can travel by either motorbike or bus to Can Gio.
You take the bus 75 from 23/9 Park and go straight to Can Thanh station; Or take the bus 20 from Ben Thanh market towards Nha Be. The vehicle will stop at Binh Khanh ferry. After crossing the ferry, continue to take the bus 90 to reach Can Gio Beach. The bus fare is about 10,000 VND /route.
Note: The buses do not have a drop-off station, so you must inform the driver your stop in advance.
For those who ride motorbikes, here is the recommended route: From Tan Thuan bridge – district 7, you turn to Nguyen Van Linh street, then to Huynh Tan Phat street, go straight to the end of the road to arrive at Binh Khanh ferry (The fare is 5,000 VND/motorbike). Following that, continue to go straight along Rung Sac road about 40km to the Can Gio ecotourism area.
Read more: Adventurous off-road experiences by motorbike on Ho Chi Minh Highway
IV. Accommodation in Can Gio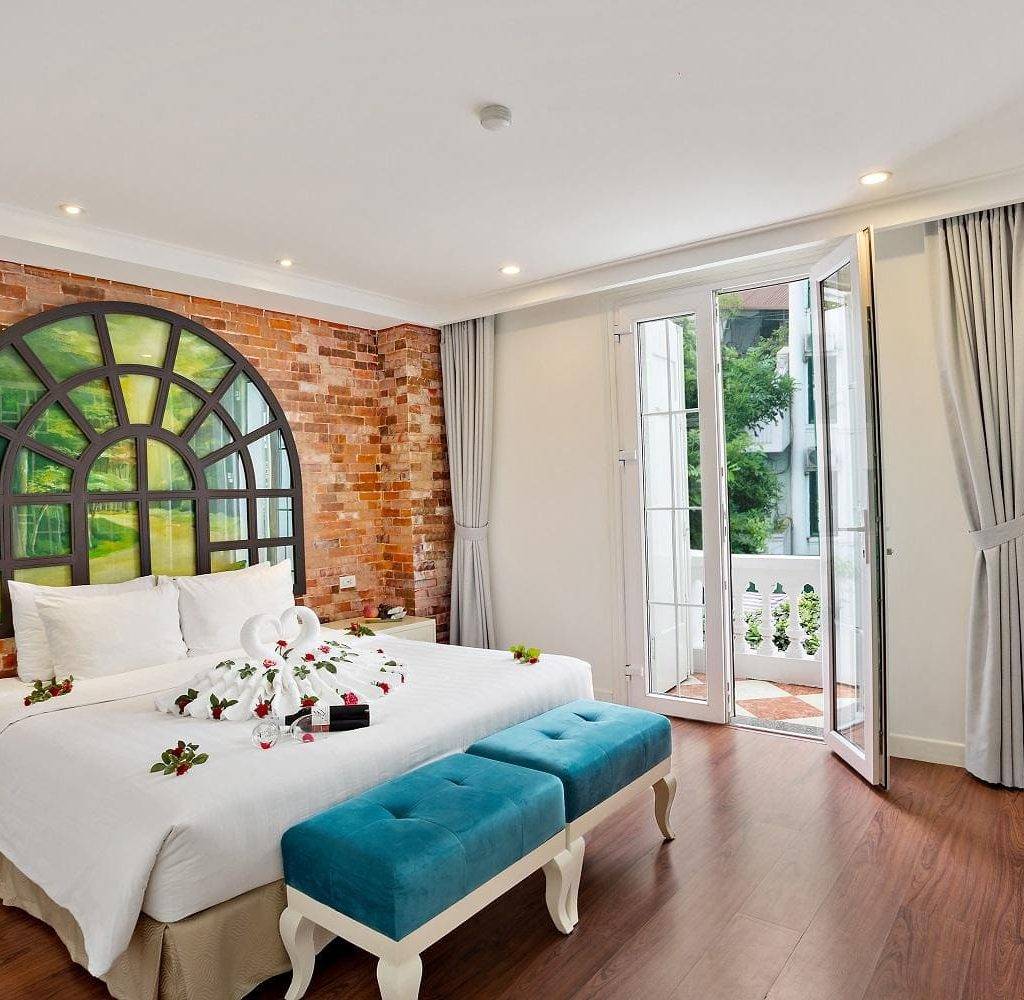 Even though most tourists from Ho Chi Minh city choose to visit Can Gio within a day, it's also easy to find favorite places to spend a night in the district, especially along the coastal 30/4 Street or Can Thanh town. This is an area where numerous hotels and motels are located with reasonable prices, ranging from 250,000 to 500,000 VND. Plus, the site is also located on the green, peaceful road, near the sea. If you want to treat yourself, you can choose sea-front resorts in the price range from 1,000,000 – 2,000,000 VND.
*Suggestions:
– Tam Tam Hostel: 3 Street No. 1, Long Hoa, Can Gio
– Khanh Van Hotel: No. 281 Tac Xuat, Can Thanh Town, Can Gio
– Hon Ngoc Phuong Nam Resort: No. 1227/65, Duyen Hai Street, Dong Tranh, Long Hoa, Can Gio.