Hon Tre, the kicky tourist-urban-to-be offshore Nha Trang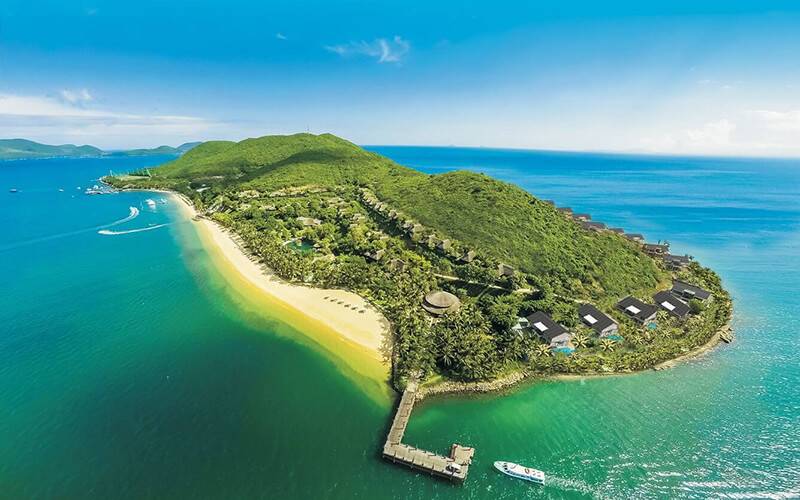 As the largest island in Nha Trang Bay, Hon Tre has an area of ​​over 3000 hectares, with a relatively mild climate featuring little rain and storm, perfect for tourism almost all year round. Additionally, the coastline running around the island in a twisty shape covers innumerable beautiful attractions such as Bai Tru, Dam Bay, Con Se Tre, Vinpearl Land, and several other areas that are relatively flat with natural rocky beaches stretching out, suitable for chilling out and sunbathing.
Therefore, Hon Tre Island has soon become a paradise for luxury sea-facing resorts, high-class golf courses, as well as the most modern entertainment complex. This promises to offer young couples, groups of friends, and families with kids an unwinding sea-engaged vacation with fancy utility services.
I. About Hon Tre Island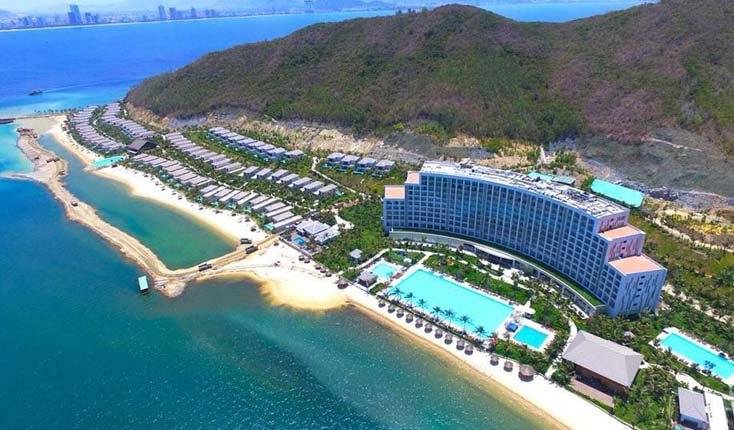 Hon Tre is the largest island in Nha Trang Bay, located in a relatively isolated position, 3km from the mainland. This place acts as a miniature shield to catch the sun, wind, and waves for the coastal city. Connecting the mainland and Hon Tre is a cable car system that is said to be the longest in the world, which is also one of the main means of traveling between the two sides.
The island with plenty of small, unspoiled beaches leaning against forests, is divided into two main areas:
– Vung Me – Bai Tru – Dam Gia – Bai Ran: there are 07 high-class tourist projects being developed here, namely Con Se Tre Resort, Vinpearl resort & spa, Vinpearl Eco-tourism and Water World, Vinpearl Cultural Park, Hon Tre Cultural Park, Bai Soi Ecotourism, Vinpearl Villas & Golf Course, and Bai Ran Luxury Resort.
– Dam Bay: There are 02 projects based on the main eco-tourism factor from the current main population source in Bich Dam and Dam Bai.
Since it is fully exploited for tourism, the prices of services and dishes here are higher than in the mainland or other areas nearby.
The most ideal time to visit Hon Tre is from January to August, when it is brightly sunny, in which, August is the peak tourist season on the island. On the contrary, you should not come here in October – November as there are often storms and heavy rain.
II. Attractions on Hon Tre Island
1. Bai Tru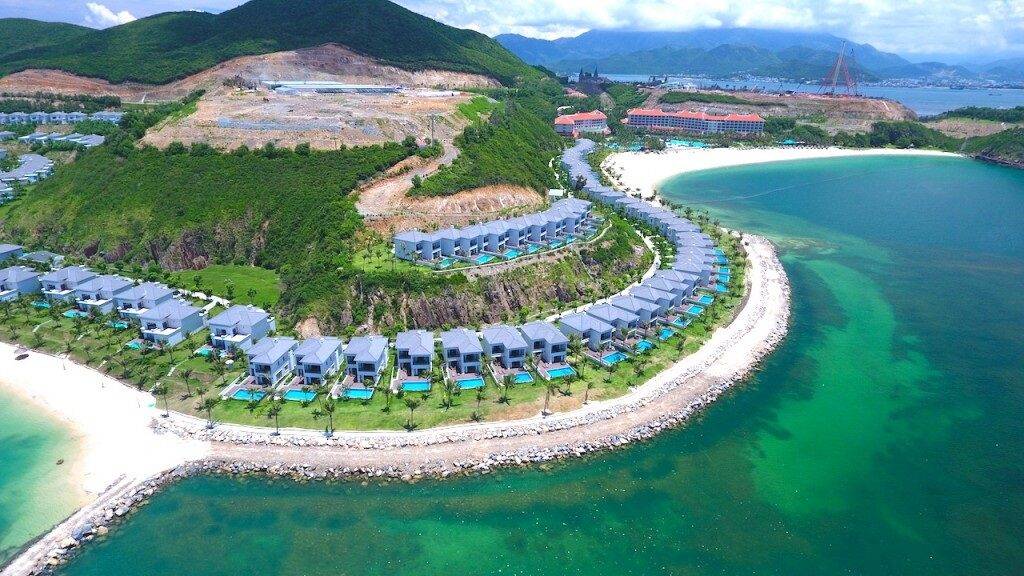 Bai Tru is situated in the North of Hon Tre Island, with one side facing the city center, and the other side surrounded by different islands. The seawater here is gentle and super clear enough to see the bottom because behind the beach is the Hon Tre mountain range standing like a wall to shield the strong waves. In addition to swimming, the smooth white sand beach is also ideal for visitors to both sunbathe and rest on the chairs under rows of green coconut trees while ordering their favorite drinks at the bars on the beach.
Not far from Bai Tru beach locates tiny fishing villages on the mountain where you can visit and experience the local daily life and customs.
2. Dam Bay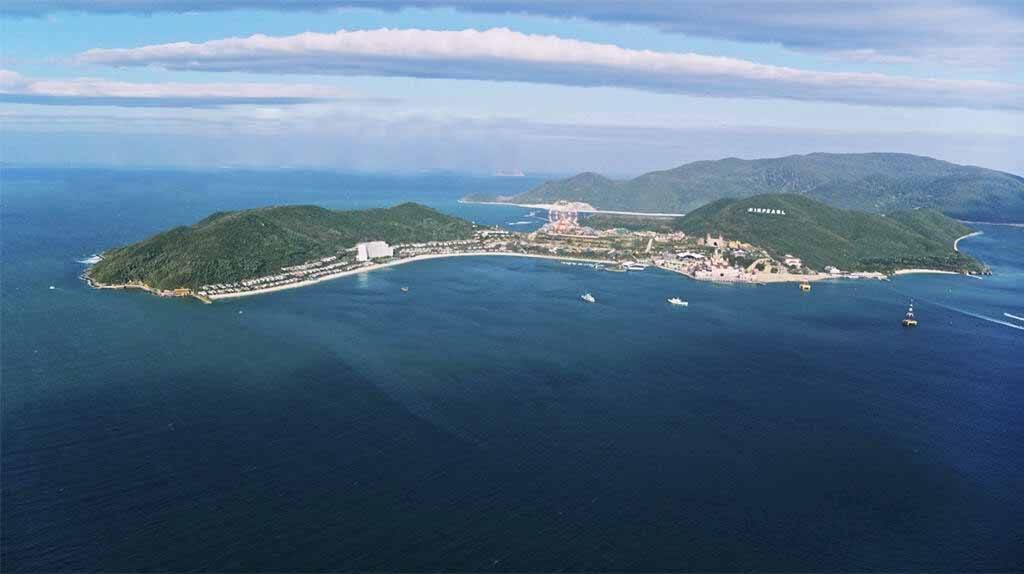 Dam Bay is an airtight bay lying in the southeast direction of Hon Tre island. Similar to Bai Tru, this beach is crystal clear, with few waves as also being surrounded by closed hills and mountains on four sides. Thanks to that, numerous exciting water sports are organized, especially diving to explore the seabed and see the colorful coral reefs.
After learning how to use the protective gear, you have to take another 15-20 minute scuba diving safety course before jumping down to the water. Besides, you can also participate in other fun activities: parachuting, kayaking, or joyfully partying right on the beach bars.
3. Con Se Tre Resort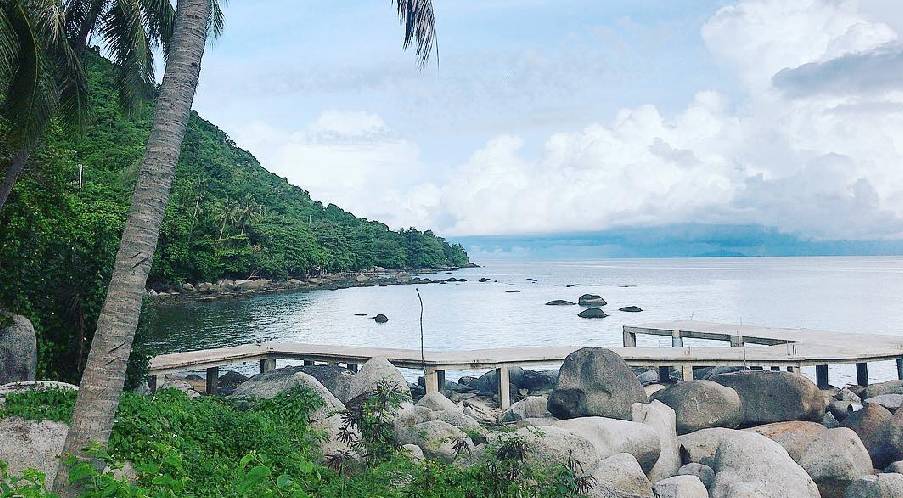 Tucked away in the South of Hon Tre Island, facing the coast of Nha Trang, Con Se Tre has unique architecture and scientific planning. The resort's facilities and items are completely made of bamboo in the background of a rustic village scene along the blue beach with stone slabs painted with smiley faces.
With an entrance ticket of 20,000 VND per person, visitors will experience fancy resort services in rural style. The highlight is a night BBQ party activity on the sea using the open-air brick oven system in the old Roman style.
4. Vinpearl Land Hon Tre – Nha Trang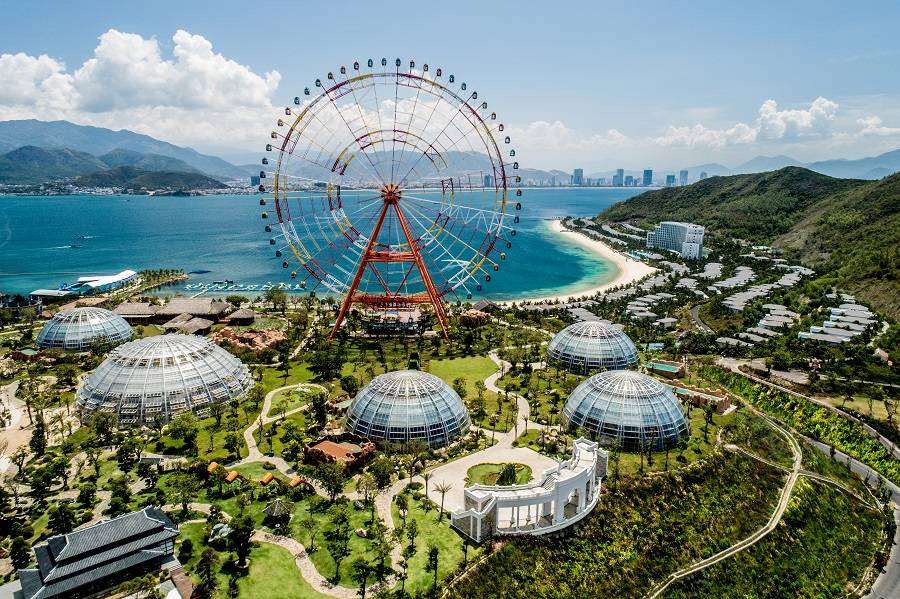 As a high-class resort project of Vingroup, this is a superior entertainment complex that consists of sea-front resorts, amusement parks, golf courses, and five-star restaurants.
While VinWonders Park offers tourists hundreds of attractive games and spots such as the Aquarium or the water Tata Show, international golfers can challenge themselves at the 18-hole golf course at Vinpearl Golf Nha Trang, surrounded by the majestic beach and immensity of the mountains.
III. How to get to Hon Tre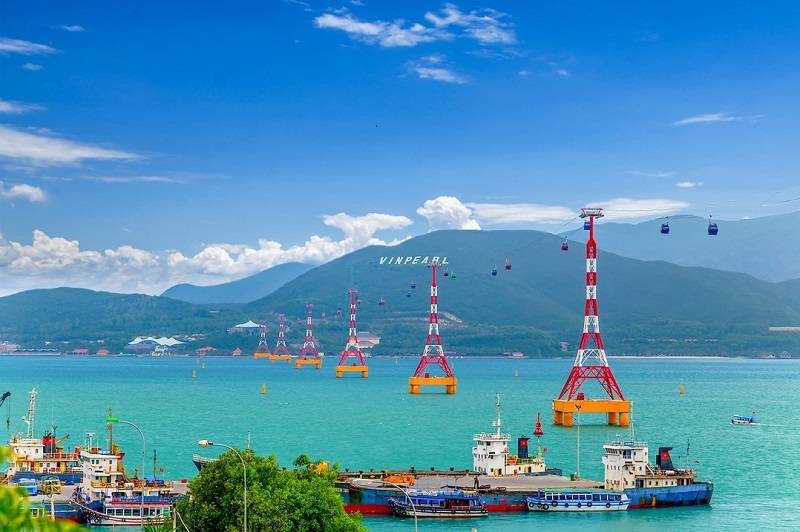 From Hanoi and Ho Chi Minh City, you can choose different means of transport – bus, train, or plane – to move to Nha Trang. Then, from the city center, continue to reach Cau Da Port to travel to Hon Tre island by cable car, speedboat, or canoe.
– Cable car
This is the world's longest sea-crossing cable car route with a total length of 3,320m, connecting the mainland and Hon Tre. Each cabin can accommodate 8 people with a travel time of about 10 minutes. From the cable car, you can enjoy a wonderful panoramic view of the coastal city of Nha Trang below.
– Speedboat
The travel time by this means takes from 12-15 minutes with a ticket price of 1,000,000 VND/train (30 people), operating 24 hours a day.
– Canoe
This is the fastest way to reach the island, taking only 7-10 minutes at 1,000,000 VND/5 guests. The canoe operates from 8:00-22:00 daily.
*Getting around Hon Tre Island
You can rent a motorbike in Hon Tre for 70,000 – 90,000 VND/day, depending on the type of vehicle. This way you can explore the scenery around the island and also be more proactive about your time.
IV. Where to stay on Hon Tre Island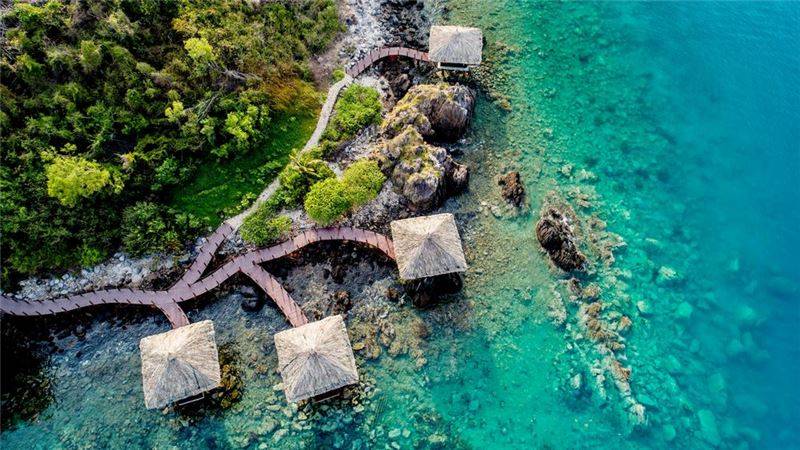 As a resort paradise, there is no shortage of accommodation facilities near the sea in Hon Tre, with modern facilities for you to choose from, in which, the most popular and easy to encounter is the series of resorts and hotels of Vinpearl.
– Vinpearl Resort Nha Trang
Address: Hon Tre Island, Vinh Nguyen Ward, Hon Tre, Nha Trang, Vietnam
Price: From 3,700,000 VND/night
– Vinpearl Luxury Nha Trang Resort & Villas
Address: Hon Tre Island, Vinh Nguyen Ward, Nha Tran
Price: From 6,000,000 VND/night
– Vinpearl Resort & Spa Nha Trang Bay
Address: Hon Tre Island, Vinh Nguyen Ward, Nha Trang
Price: From 2,142,000 VND/night
Some other options:
– Queen Ann Nha Trang Hotel
Address: 100 Tran Phu, Nha Trang, Vietnam
Price: From 3,200,000 VND/night
– Evason Ana Mandara Nha Trang
Address: Tran Phu Street, Loc Tho Ward, Nha Trang
Price: From 4,900,000 VND/night