Lang Son and local eco-tourism sites you need to know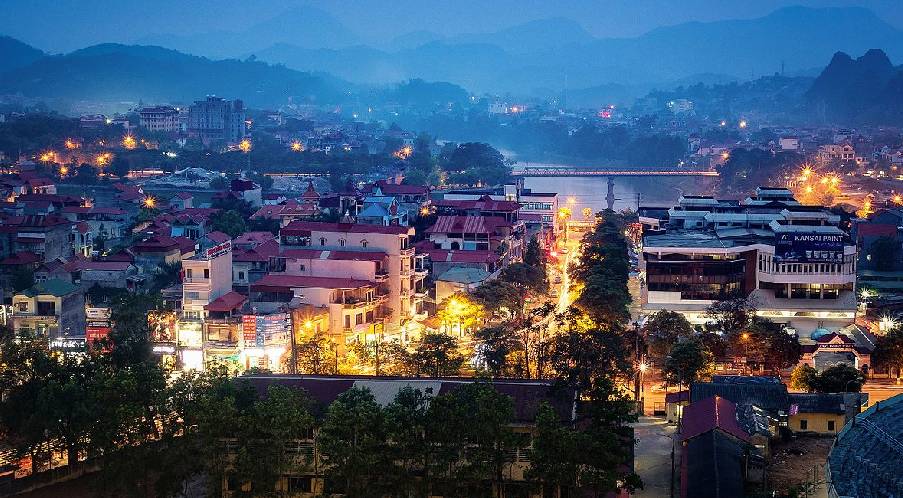 Lang Son is still a mysterious muse of the Northeast mountains and forests with self-sufficient tourism and an unspoiled ecosystem. Nature has endowed this land with beautiful scenery with a cool climate. In addition to visiting Mau Son tourist area, tourists can also explore the Tay – Nung ethnic villages in Huu Lien or have a glimpse into history in Ai Chi Lang.
I. About Lang Son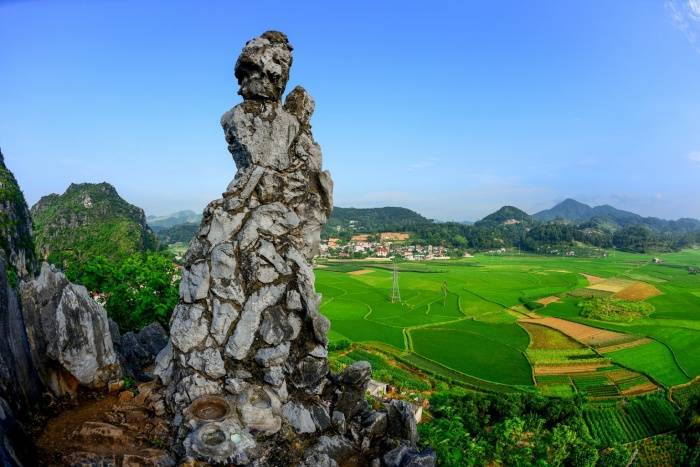 Lang Son is a mountainous province more than 180km from Hanoi. The place features a cool climate all year round, and the scenery also changes with the seasons. If you are lucky enough to come to Lang Son in the cold season, you can see gentle snow covering all over trees and hills. Mountains occupy more than 80% of the province's area.
This is the home of multi-ethnic groups, of which the majority are Dao (nearly 80%), Tay, and Nung. Since ancient times, the Dao people in Mau Son commune – Lang Son have always kept their unique cultural identity.
II. Best time to visit Lang Son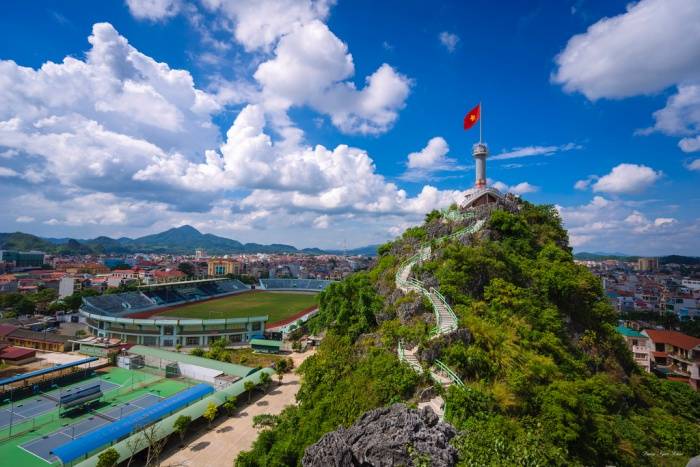 Almost all months of the year are suitable to visit Lang Son, except for the time from May to July, when it rains and storms.
The beginning of the year welcomes the excitement of spring festivals: Mau temple festival, Tam Thanh pagoda festival, Quynh Son festival, etc., that's when indigenous culture and traditional beauty take the throne.
From the end of July to the end of October: At this time, the rice fields of Bac Son will dye a corner of the sky yellow, and the fragrant rice scent spreads throughout the space. The climate is cool and pleasant to visit.
From November to the beginning of next year: Lang Son's breathtaking scenery really takes the throne during this time. The mountains and forests are covered with plum and peach flowers. Mau Son peak is blurred in the layer of thousands of clouds, covered with white snow on cold winter days.
III. Lang Son's top eco-tourism sites
1. Mau Son tourist area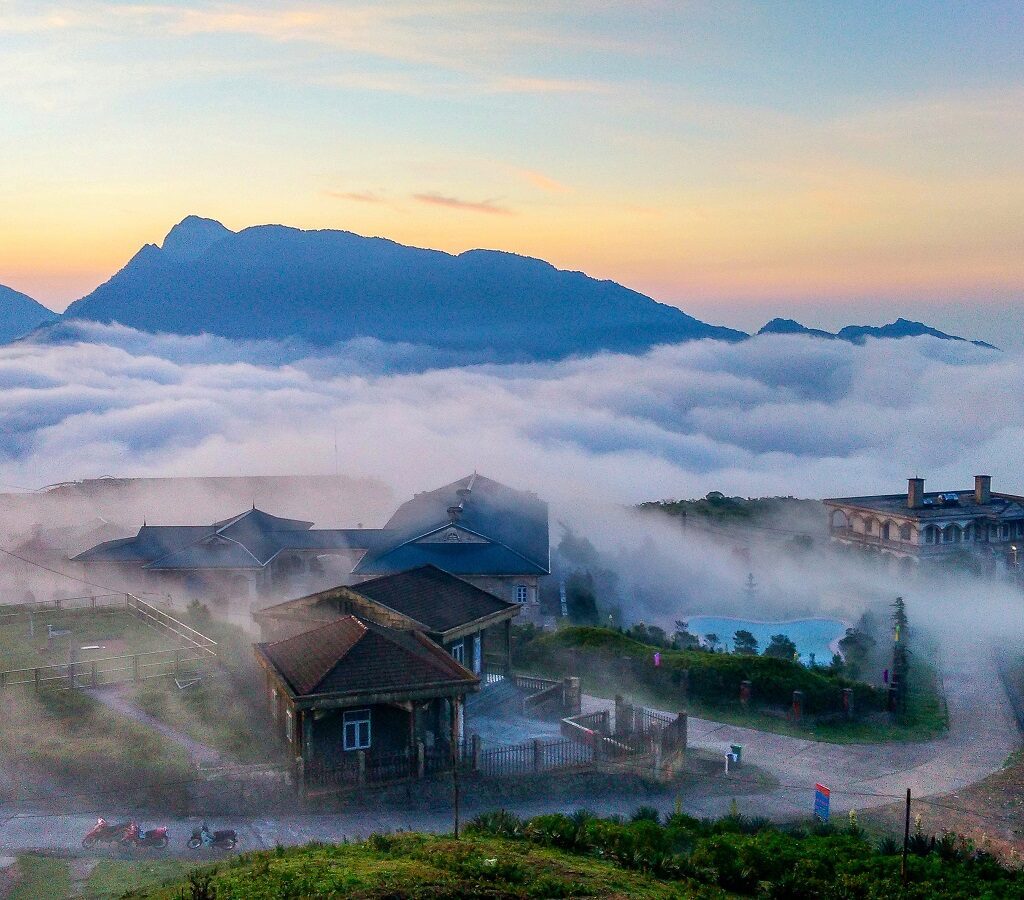 From Lang Son city, you go 15 km, turn along Highway 4B towards Lang Son – Loc Binh to Mau Son junction, then conquer the arduous 15 km long road to the mountain with continuous twists and turns. to reach the mountainous area of ​​Mau Son.
Mau Son is a complex of about 80 large and small mountains, which is a typical symbol for resort tourism in this area because of its location separate from the hustle and bustle of the city and cool weather all year round. With an altitude of over 1,500m above sea level, in winter, there will sometimes be impressive snowfall here. Here, there are villas built in the French period abandoned, ancient and mossy.
This land is inhabited by over 95% of Dao people. They have colorful costumes and live mainly by farming and raising cattle. You can ask for directions to Khuoi Cap village, a long-standing resident of the Dao people, to observe their wine-making process. Enjoying their local cuisine is also something you should not miss. Mau Son has the famous 6-finger chicken and giant frog, which has a larger and more dignified appearance than the common frog.
2. Bac Son Valley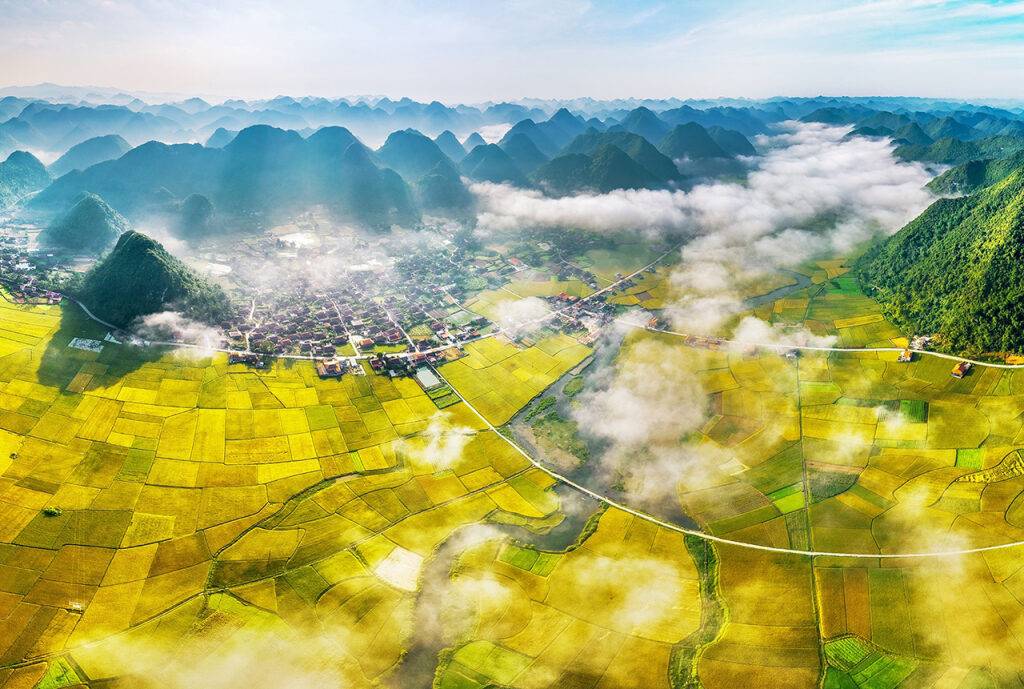 Bac Son Town is located in the heart of the valley, surrounded by limestone mountains. Thanks to favorable natural conditions, the residents grow two rice crops per year. July is the time when Bac Son valley begins to enter the golden season while the terraced fields in the Northwest are still green. However, the fields here are not planted at the same time, making the season scene even more special.
In addition to seeing the eye-catching rice fields, visitors can come to Quynh Son Village to explore the Tay people's life and experience the peaceful village scene. Hundreds of Tay houses all have unique copper architecture, with roofs on stilts in the south direction, among spacious space, in harmony with nature. After walking in Quynh Son Village, you can climb to Na Lay Mountain of about 600 m high above sea level. This is a stop for anyone who wants to take pictures of ripe rice fields.
3. Huu Lien Village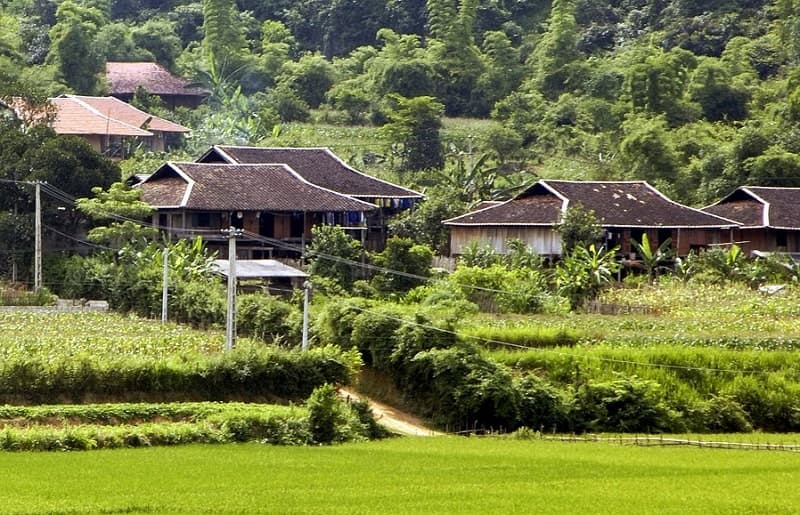 The community eco-tourism village of Huu Lien commune is surrounded by limestone mountains, lowland forests and valleys of fields in the middle. Therefoe, you have a chance to admire the majestic limestone massifs, the vast grasslands, moss-covered waterfalls, as well as emerald green lakes. The villages including Lang Ben, Lang Coc, and La Ba are all sites of community tourism development. These places are home to the Tay and Dao ethnic people. Currently, there are over 5 homestay-style stilt houses located 2-3 km from the valley, costing about 100,000 VND/person/night. They offer services, like dining, entertainment, campfire, medicinal baths, foot baths, and forest guides.
From Lang Ben, visitors go about 2 km to Dong Lam grassland, a steppe stretching about 1.5 km, with trails and streams flowing across. The water source originates from the limestone massifs and flows to the end of the grassland, which is the clear blue Dong Lam Lake. From Huu Lien Commune People's Committee, you can drive a motorbike along the provincial road for about 2.4 km, then turn left along the trail into the forest to Nong Dung Lake to do kayaking (100,000 VND/2 boat) or pass the cat ear cliffs to reach Mo Ang Lake.
Besides the natural landscape and ecosystem, Huu Lien also has a destination that is the church of God Quy Minh Dai Vuong. In addition, the commune also keep intact the customs, traditions, and intangible heritage, such as Go Chua festival, Pa Xoan singing, Nha To singing, Then singing or ancient Cheo performance.
4. Ai Chi Lang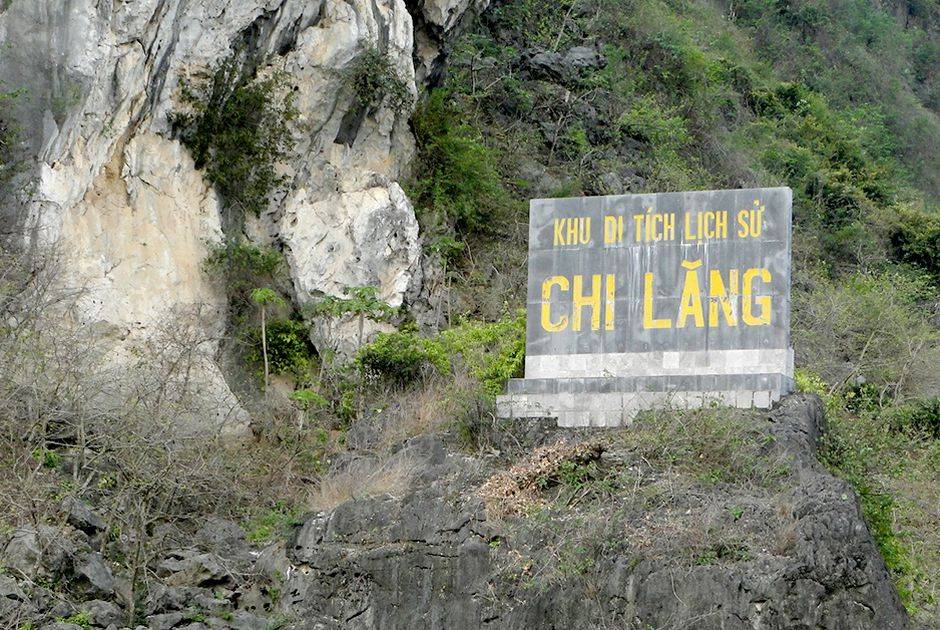 Ai Chi Lang is a narrow oval valley, surrounded by high mountains, with the Thuong River flowing through. The length of the pass is nearly 20 km, used to be the site of fierce battles between Vietnam and the Northern invaders in the past. This place is really suitable for those who love history and archeology because it carries with it the value of time: pieces of pottery, stone objects, etc., have been found many times, which is a proof for an extremely prominent ancient civilization that once existed here.
Among the mountains, it is possible to mention the Devil's Face Mountain, which is about 100 meters from the Ai Chi Lang gate today. The mountain is so named because on the cliff there is a face shape that people think resembles a devil's face. Interestingly, the people here do not consider the mountain a symbol of evil, but the mountain as a guardian deity, protecting the peaceful life of the villagers.
IV. How to get to Lang Son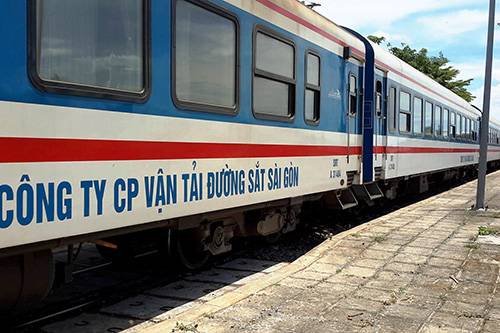 If starting from Hanoi, visitors have quite a few options to go to Lang Son:
Bus: There is always a bus from Hanoi to Lang Son at My Dinh, Gia Lam, and Luong Yen bus stations. Ticket prices range from 100,000 – 170,000 VND/person/way. Travel time from 4-5 hours.
Train: You can choose the route Lang Son – Dong Dang, fare 80,000 – 115,000 VND/person, departing at 6am or 9:45am from Hanoi Railway Station.
Private vehicles: If you choose to go by motorbike, you should follow the route Hanoi – Bac Ninh – Bac Giang – Lang Son or follow Highway 5 and then go to Road 1A. If you choose to go by car, you can go from Hanoi, cross the Phu Dong bridge, and go straight along the Hanoi – Lang Son highway.
In other localities, you can refer to the plane to go to Lang Son, this is the most time-saving option for those who depart from places too far away such as in the Central and Southern regions. However, currently airlines only develop flights to Hanoi, so you need to book a flight to Hanoi and then move on to Lang Son.
V. Where to stay in Lang Son
In the center of Lang Son province, there are many accommodation options, with hotels with 2-3 star standards, visitors can choose Hoang Duong Hotel at 202 Phai Ve, Vi's Boutique at 185 Tran Dang Ninh, Song Long at 122 Ly Thuong Kiet, with the price from 300,000 – 600,000 VND/night.
For 4-5 star standard hotels, you can refer to Muong Thanh hotel at 68 Ngo Quyen and Vinpearl Hotel at 27 Tran Hung Dao, with room rates from 750,000 to 1,500,000 VND/night.
Moreover, homestays in community tourism villages is also a good choice, with prices from only 100,000 VND/person/night.