Ngoc Linh Mountain, the roof of Middle – Central Highlands with ginseng treasure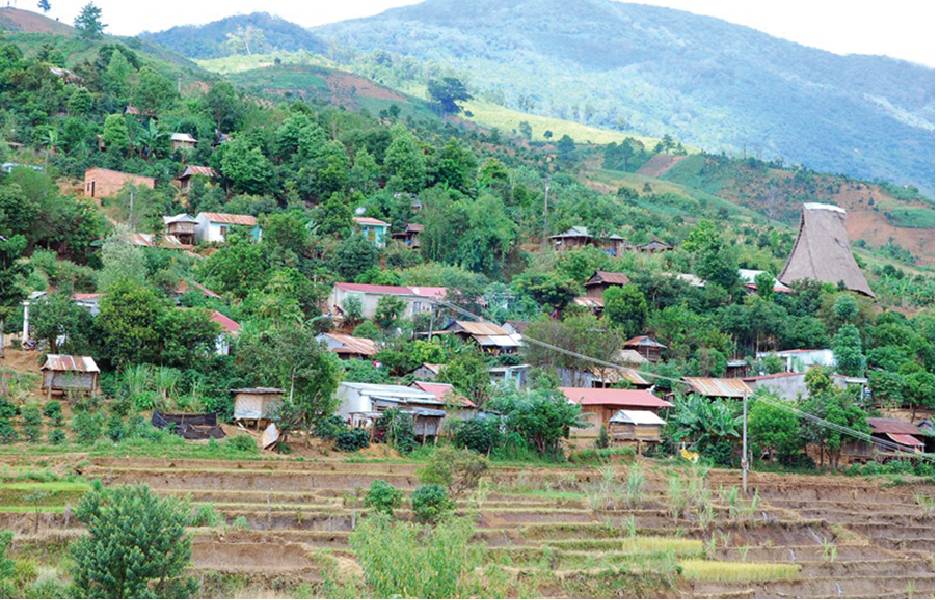 With an altitude of over 2000m, covered with white clouds all year round, the wild Ngoc Linh Mountain has been dubbed the roof of the Middle – Central Highlands of Vietnam. The effort-earned Ngoc Linh trek will lead backpackers through numerous levels of scenery, from the terraced fields near Xe Dang people's villages halfway up the mountain to the slippery rocky waterfalls, giant ancient pine forests intertwined with countless crisscrossing vines, and mossy cliffs, before reaching the mountain top where pink – white azaleas and precious Ngoc Linh ginseng species roam freely.
1. What's interesting about Ngoc Linh Mountain?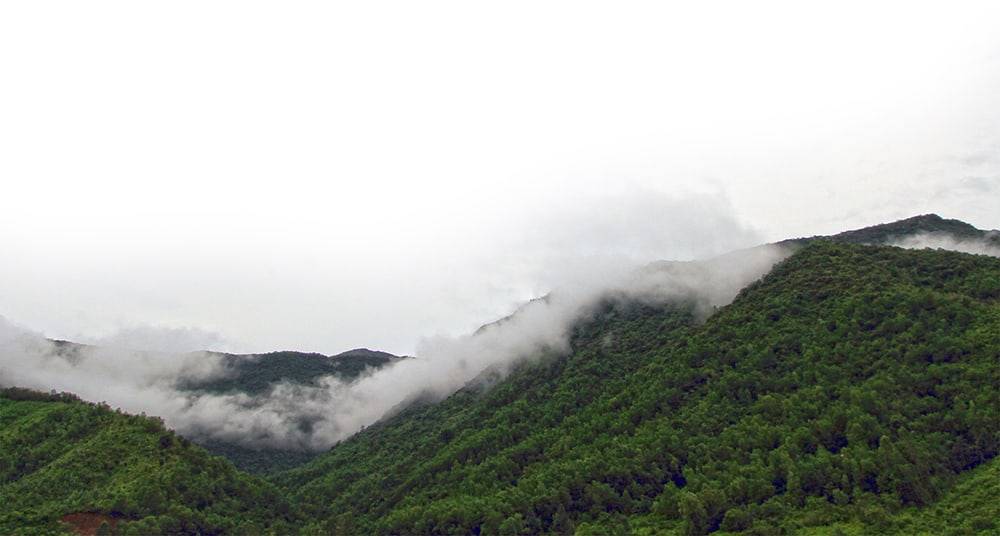 Ngoc Linh mountain is a part of Truong Son Nam range, stretching through four provinces: Kon Tum, Quang Ngai, Quang Nam, and Gia Lai, of which the highest peak is located in Kon Tum with an altitude of up to 2,605m. The mountain is also famous for the ginseng species named Ngoc Linh, aka. Vietnamese ginseng, which grows at the height of 1,500 to 2,100m, mostly in the territory of Kon Tum and Quang Nam.
The inhabitants are mainly Xe Dang, Ca Dong, and Bh Noong ethnic groups who build wooden houses next to each other, halfway up the mountains.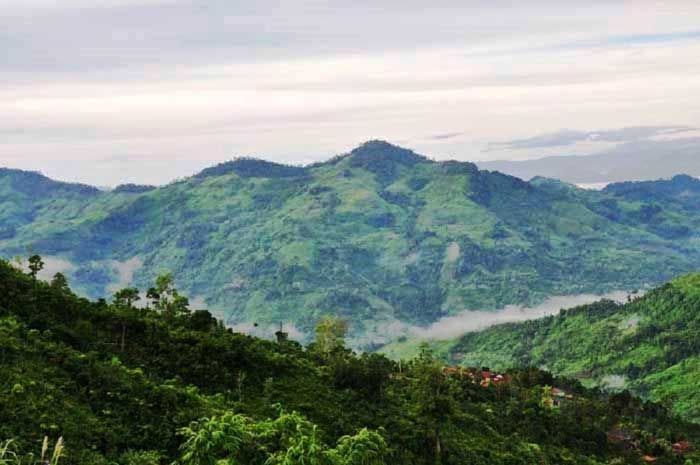 Around the foot of mountains, there are beautiful paths with thousands of terraced fields like in the Northwest. While on the west side is the rhododendron forest, the east side is full of fog layers like a fairy scene. The trek route will pass through the mossy jungle with giant old trees, big caves, and vines; the scenery will not be beautiful and poetic but giving a magical and thriving feeling. According to the residents, on the top of Ngoc Linh Mountain stands several identified elongated valleys that once get lost in, there's no way back. Then, conquering this peak requires experienced locals to lead the way as well as help to set a place to stay overnight. In particular, ginseng growers are likely not willing to let strangers come here for fear of theft – that means you must have someone guarantee your arrival.
Read more: Bach Ma Mountain, the unblemished paradise for nature-associated discover
2. Best time to visit Ngoc Linh Mountain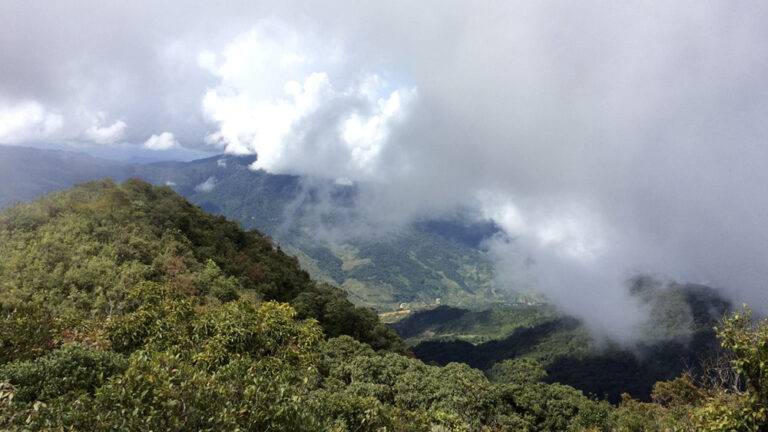 The mountain area is surrounded by floating clouds all year round, especially in the early morning. The temperature here ranges from 10 degrees in the rain season to 25 degrees in the dry season. The right time to visit Ngoc Linh Mountain for cloud hunting is from January to September when the weather is dry and a bit chilly. Meanwhile, the remaining three months have pouring rains, making the road extremely slippery and dangerous.
Read more: BA DEN MOUNTAIN – A TOURIST ATTRACTION NEAR HO CHI MINH CITY
3. Getting there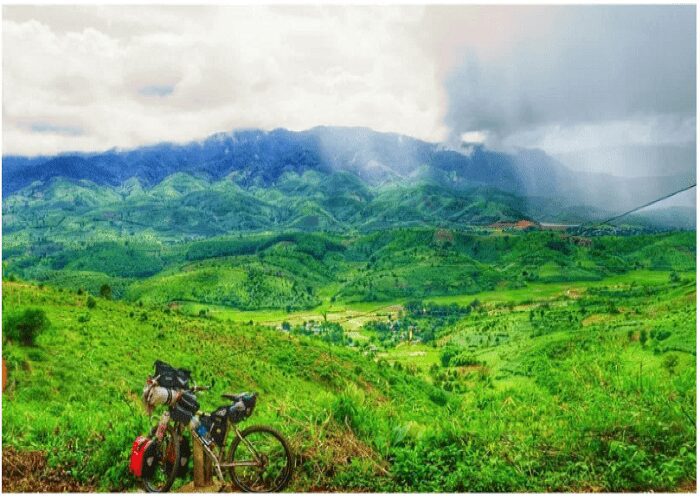 Since it is located adjacent to the provinces of Quang Nam and Kon Tum, tourists who want to visit this place can stop at one of the two provinces mentioned above and then continue to travel by car or motorbike to reach the destination. However, the road leading to Ngoc Linh mountain is rather rare with gas stations. Therefore, you had better fill up the fuel tank and prepare a spare can of gasoline to use when needed.
There are two routes to conquer Ngoc Linh mountain:
– Route 1: Starting from Long Nang village, Ngoc Linh commune, Dak Glei district, Kon Tum province
– Route 2: Going from Tra Linh commune, Nam Tra My district, Quang Nam province. This is also the easiest path with a slightly better view on the other side.
Read more: Adventurous off-road experiences by motorbike on Ho Chi Minh Highway
4. Notes when trekking Ngoc Linh Mountain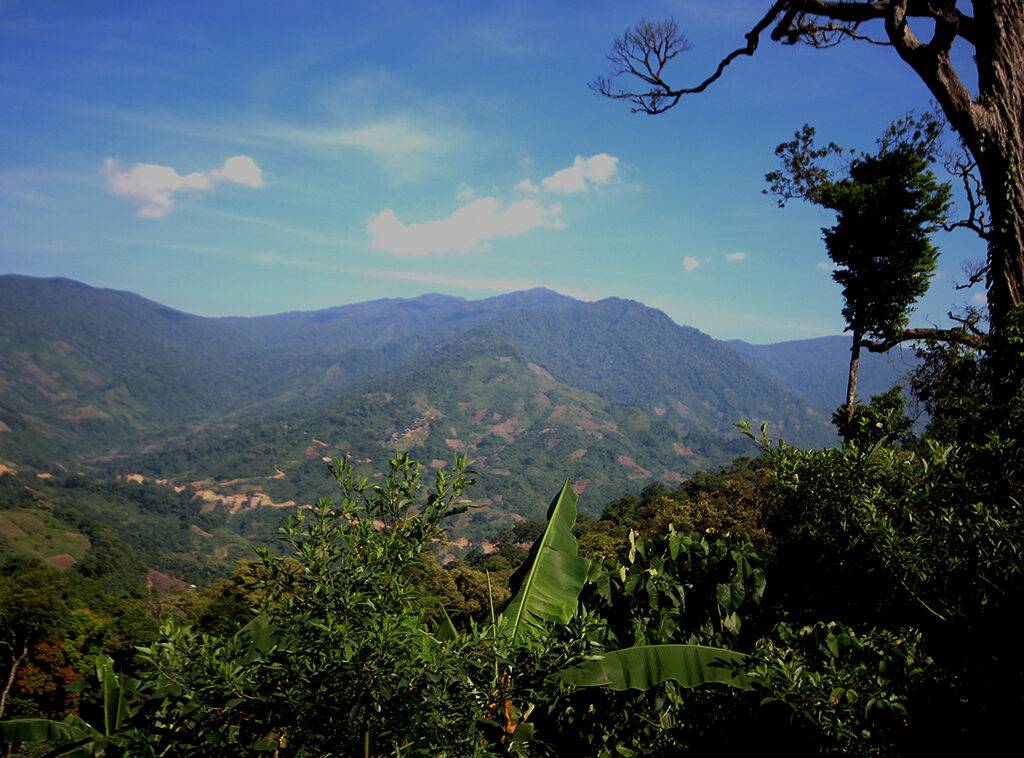 – Ngoc Linh Mountain is a special-use forest, which is strictly protected by forest rangers. To visit the mountain, you need to get a permit from the authorities about 15 days in advance.
– The path to the top of the mountain is quite difficult, so to ensure safety, it's necessary to hire a local who is familiar with the terrain to lead the group for around 250,000 VND/day. You can contact Mr. Mat – 01698258971.
– Bring insect repellent spray and sulfur powder to spread around your resting area to avoid snakes.
– In terms of clothing, choose the most comfortable clothes and a pair of light sports shoes to move easily.
– The night on Ngoc Linh mountain is quite cold, so if you intend to camp overnight, bring warm jackets, tents, dry alcohol, and a stove.
– You also need to prepare a rope of 20-30m, both to set up the tent and to help the members cross the steep slope.
– Drinking water should be mixed with C effervescent or Oresol to rehydrate.
Read more: Lo Lo Chai, the fairy village among rocky mountain at Vietnam's North Pole