THE ALL-IN-ONE DANANG TRAVEL GUIDE (PART 2)
V. Where To Go In Danang
Danang have numerous tourist attractions that can take you 3-4 days to visit. Here are some famous places around the city for you to explore.
Beautiful Beaches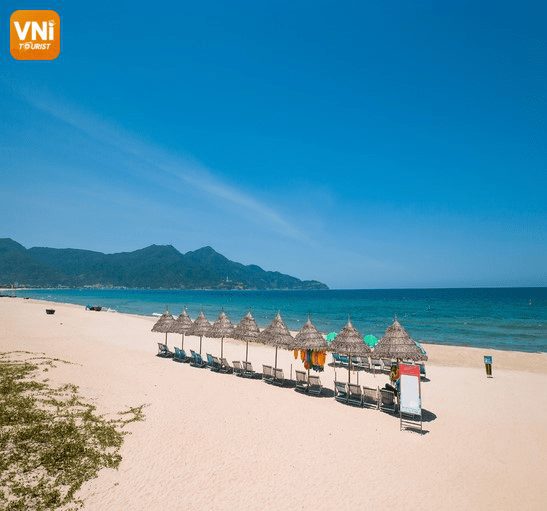 The sea is good for swimming all year round but especially in summer from May to August because of the mild waves, the water temperature and the beach guard team that works from 05:00 to 20:00 every day to ensure tourist safety. Other activities here are fishing, water-skiing, diving and yachting. Most beaches are easily accessible including My Khe Beach and Nam O Beach. My Khe Beach is very popular among natives and tourists alike and offers many outdoor activities as well as featuring many hotels and restaurants.
Son Tra Peninsula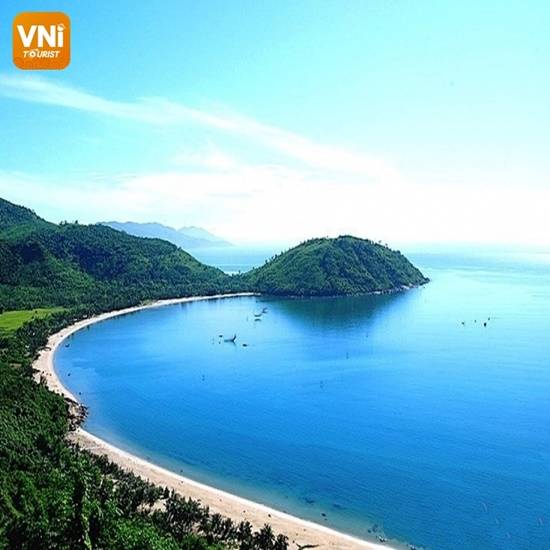 The Son Tra Peninsula lies to the northeastern side of Da Nang and acrosses an enormous area of sixty kilometres, bringing in tourists from all over the world. Perched at around seven hundred meters above sea level, this site is perfect for people to take in the breathtaking panoramic views of the quaint Da Nang, and spend a few hours soaking in historical sites and natural beauty.
Dragon Bridge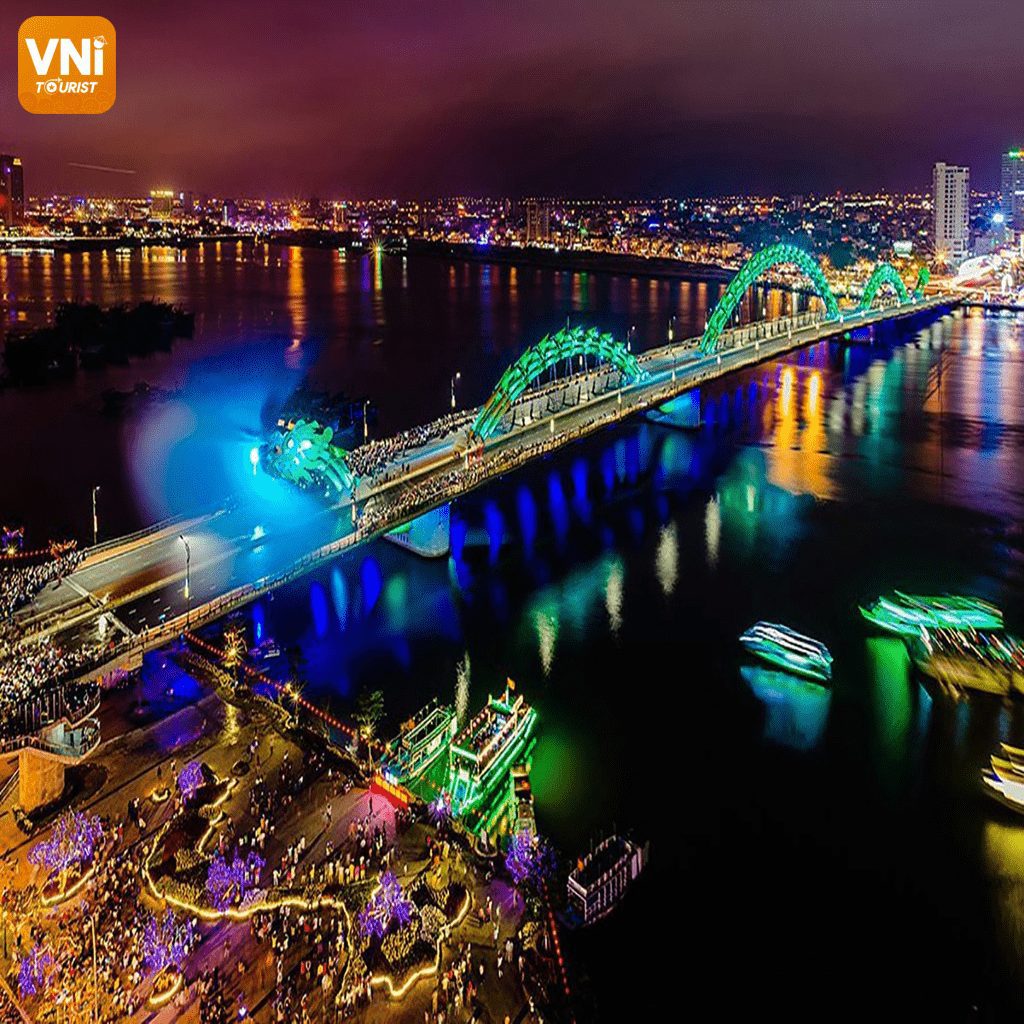 Dragon Bridge in Da Nang is the longest bridge in Vietnam, offering a dazzling display of lights, fire, and water that no first-time visitor to Da Nang should miss out on. Measuring at 666 metres in length, it is located in Da Nang City and constructed in the shape of a golden dragon. The bridge is the main connecting link between the Da Nang Airport and the main area of the Da Nang City as well as My Khe and Non-Nuoc Beach.
The Marble Mountains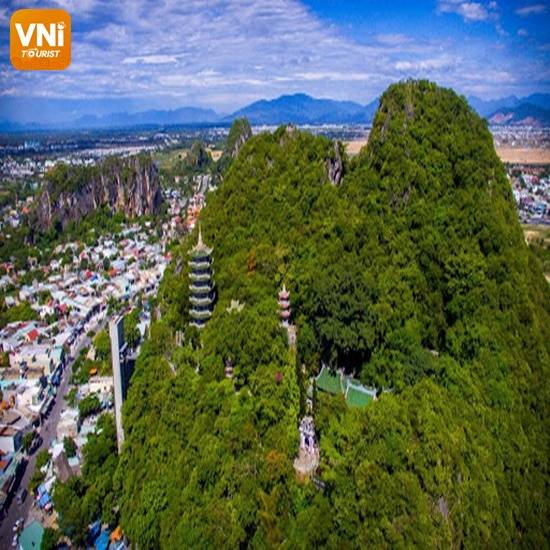 The Marble Mountains are a cluster of five mountains named after the earth's elements: Kim (metal), Thuy (water), Moc (wood), Hoa (fire) and Tho (earth). The mountain accessible to tourists is Thuy, where a labyrinth of caves and passageways await exploration. There are several stunning pagodas and temples nestled in different areas of the mountain so it's best to purchase a small map before embarking on the hike. The largest cave's entrance is at the base of the mountain and is described as 'hell' by the locals; various creepy statues and engravings hidden inside this deep cave depict an afterlife of suffering and torture.
Linh Ung Pagoda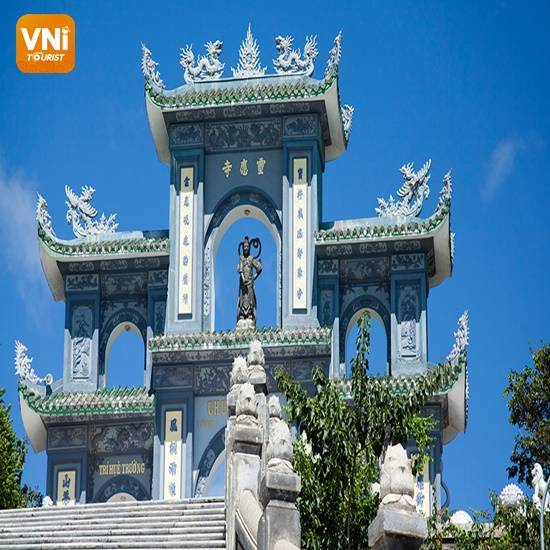 Linh Ung Pagoda has the honour of housing the highest statue of Lady Bodhisattva (Lady Buddha) in all of Vietnam, a 67 meters high marvel that sits inside the courtyard of this sanctum. Situated at the far end of Son Tra Peninsula near Da Nang, the majestic Linh Ung Pagoda is a holy sanctuary for millions of devotees who visit this place in large numbers to seek blessings from the supreme power, Buddha. The statue is carved out on a sparkling white marble stone and is one of the many other sculptures of Buddha, and Arhats.
Bana Hills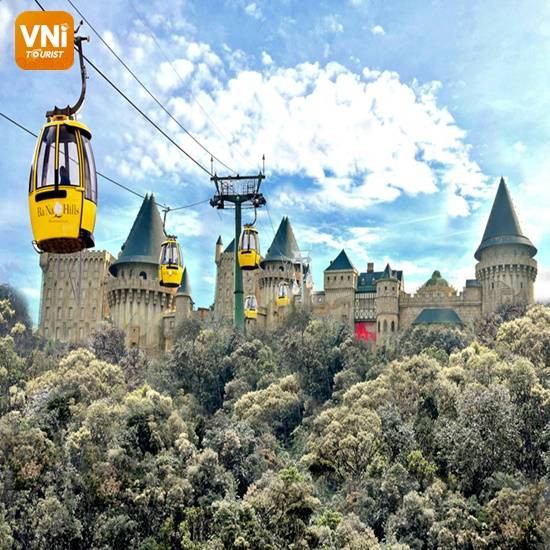 Ba Na Hills is a popular resort complex and hill station located at a height of 1489 meters on the Truong Son Mountains in Da Nang. Also known as Nui Chua, it houses a fantasy park with rides. The Ba Na Cable Car is the longest cable car running on a single track and has been included in the Guinness World Records.
Danang Markets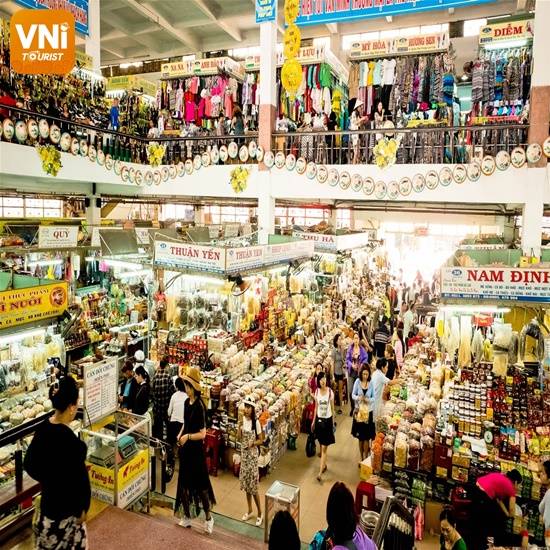 Da Nang markets are also favorite places for tourists to discover. You can find a range of clothing, accessories and handicrafts, fruits and vegetables, home appliances here. They are all available at affordable rates. The two popular markets, Con Market and Han Market, are the biggest, busiest retail and wholesale venue in and around the city.
Meanwhile hanging around, to make your Danang trip more memorable and complete, buying souvenir or local specialties is a must. If you still wonder what to buy in this beautiful city, read the article of what specialties to buy in Danang.
FOR MORE SPOTS, PLEASE CHECK:
VI. What To Eat In Danang
Beside sightseeing, swimming, etc., enjoying local food is an indispensable part of a trip. And luckily for tourist, Danang cuisine is so diverse and special compared with other regions.
My Quang or Quang noodles
My Quang is one of the most famous and popular dish in Danang that no one should miss the dish when visiting the city. The dish is the combination of rice noodles, chicken or beef and some vegetables, then it is filled up with sweet and tasty broth to make a complete My Quang.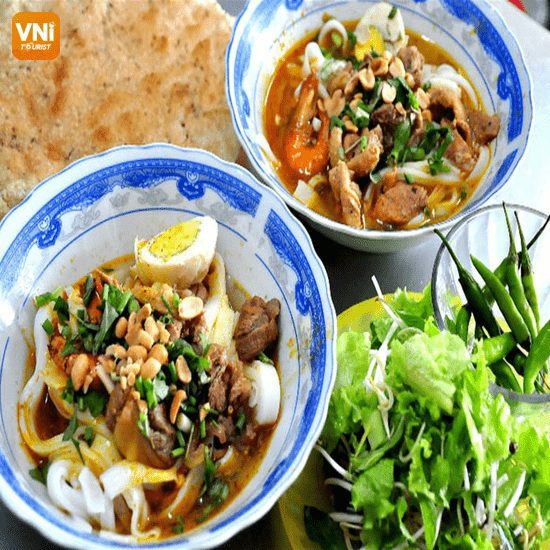 Suggestion: Mi Quang Ba Vi
Location: 166 Le Dinh Duong Street, My An Ward, Hai Chau District
Opening Hours: 6:30 AM – 10 PM
Price range: 1.5 USD – 2 USD
Banh trang cuon thit heo
Banh trang cuon thit heo, or Pork wrapped in "banh trang", is another must-taste dish in Danang. The main ingredients of the dish contain pork and "banh trang". To taste the dish, you have to make the rolls from boiled pork, vegetables and noodles, then wrap all in "banh trang" and dip them in spicy fish sauce to enjoy the dish. It is a simple but very delicious food.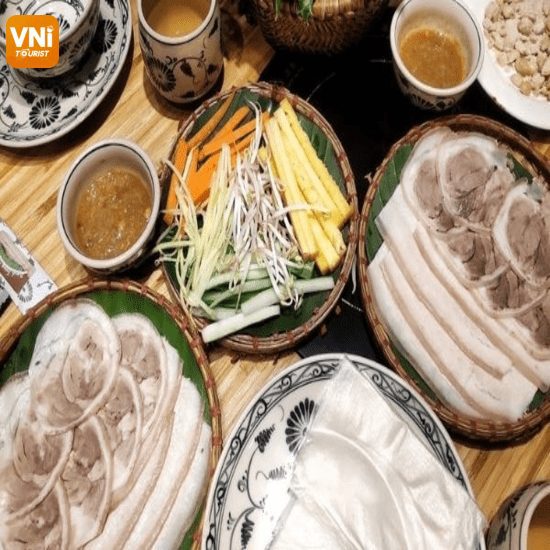 Suggestion: Banh trang cuon thit heo Quynh Dai Loc
Location: 176 Nguyen Hoang Street, Hai Chau District
Opening Hours: 10 AM – 10 PM
Price range: 1.7 USD
Bun cha ca
Bun Cha Ca in Da Nang has two kinds of fish cakes: steamed fish cake and fried fish cake. The broth is sweet and gentle, but a bit spicy. This food is the second most favorite breakfast for local people just after Quang noodles.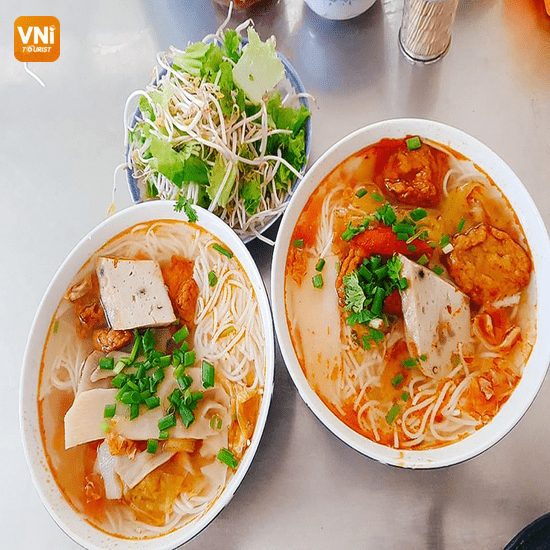 Suggestion: Bun cha ca Ong Ta
Location: 113A Nguyen Chi Thanh Street, Hai Chau District
Opening Hours: 7 AM – 10 PM
Price range: 1.5 USD – 3.3 USD
Seafood
The seafood here is rich, fresh, which also the "plus points" attractive visitors. There are various cheap and delicious seafood shops located with different types of fresh seafood, such as shellfish, snails, fish, shrimp, etc.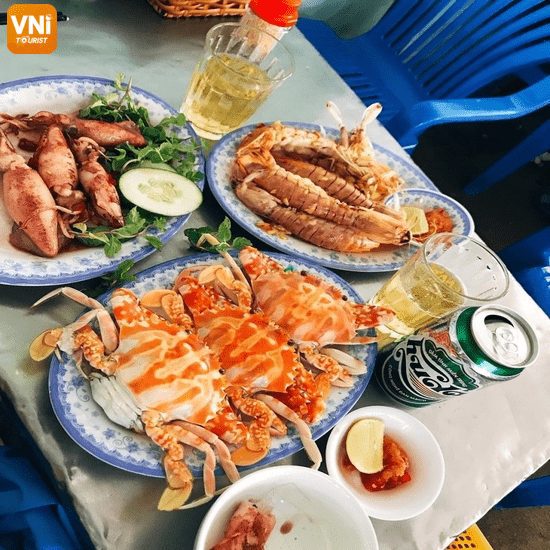 Reach out:

5 DELICIOUS DANANG RESTAURANTS PART 1
(To be continued…)