Top-notch spots for bird-watching in Da Lat
The flower city, Da Lat, with plenty of advantages from chilly climate to highland terrain surrounded by dense forests, has become an ideal habitat for countless rare and endemic bird species, which are perfect to satisfy the passion for bird-watching lovers. Numerous classic places that you can easily move from the resort town are Da Lat University, Ta Nung Valley, Tuyen Lam Lake, and Lang Biang Mountain, all of which are suitable for rich endemic hunting on your own. Read on our picked spots for bird-watching in Da Lat below for better preparation in the upcoming trip!
1. Things to know about Da Lat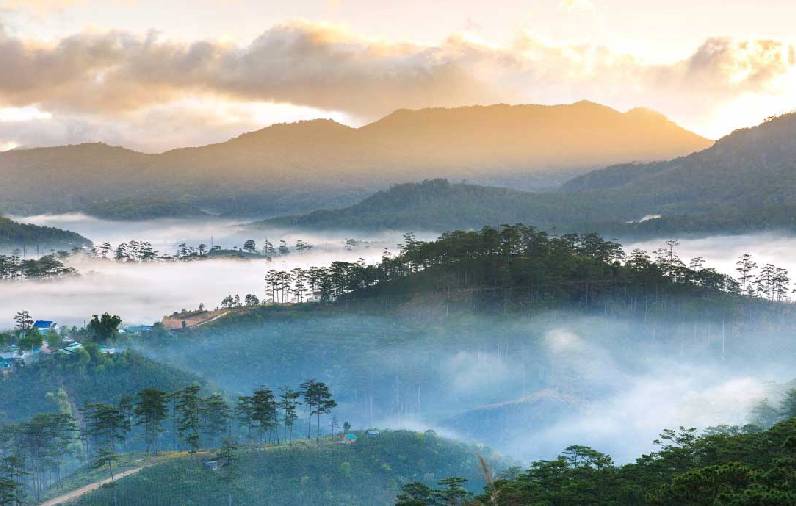 Da Lat is a mountainous resort city in the Central Highlands of Vietnam, straightforwardly accessible by airplane from major cities – Hanoi, Ho Chi Minh City, Da Nang, etc. Tourists will land at Lien Khuong International Airport, then either take a taxi (200,000 VND) or shuttle bus (80,000 VND) for 30 km more to reach the town center.
Surrounding Da Lat are 3 typical types of ecosystems – evergreen forest, pure three-leaf pine forest and mixed forest, along with a cold climate, this is home to innumerable rare endemic bird species that cannot be found elsewhere, such as Caduceus Motolis, Crossbills, Yellow-Throated Honeybird, Crocias, Collared Laughingthrush, Vietnam Greenfinch, Cutia, Black-headed Sibias, Black-throated Sunbird, and so on, therefore, visitors do not need to go far but are still able to see precious birds around the city area.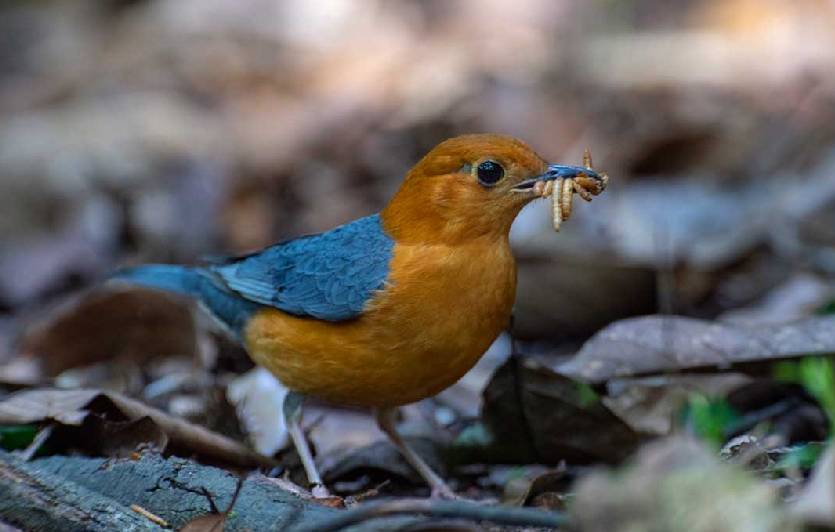 The best time to bird-watch in Da Lat is at the end of winter until next spring, from November to August. At this time, the weather is cold and dry, without heavy rain, favorable for the walks or treks up the birdy spots. This is also the season of brightly-blooming flowers and lush vegetation, making the whole city bewilderingly alluring.
You can rent a scooter or motorbike from your hotel for 100,000 – 120,000VND per day to be most flexible traveling to bird-watching destinations. Additionally, taxis are also available everywhere with reasonable prices. All sites can be visited in half a day, so you can return to the town for a meal-break and then go to another location.
Read more: LA NHA HOMESTAY DA LAT – A MODERN BEAUTY
2. Best places for bird-watching in Da Lat
– Ta Nung Valley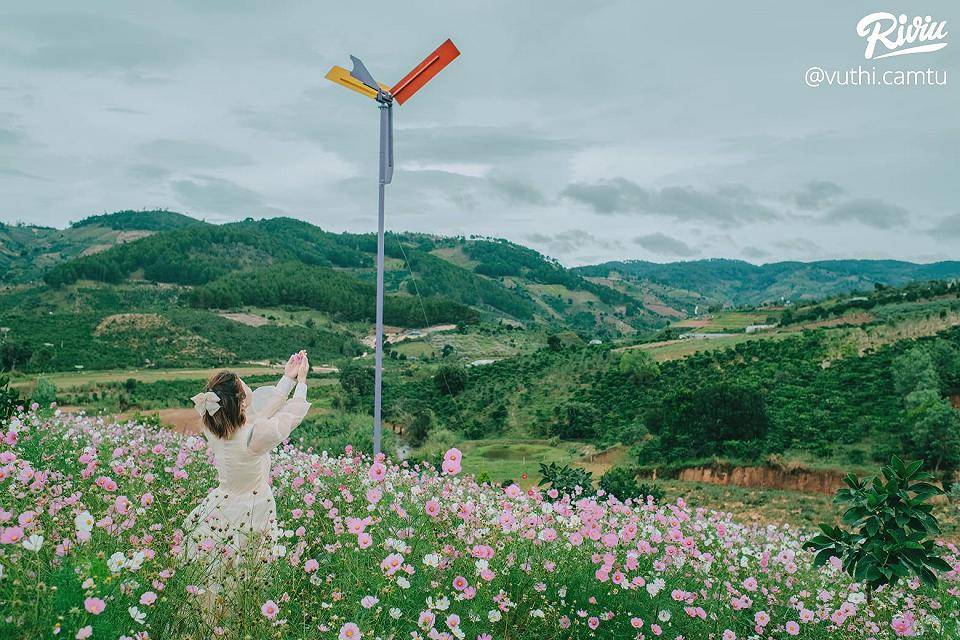 Approximately 15 km from Da Lat city center, about 20 minutes drive, on the way to Ta Nung village, there is a trail leading down to Ta Nung Valley, or Hoa Son Dien Trang tourist area. This is considered the easiest bird watching trek in Da Lat. To have the best space to watch the birds is from 6 am – 9 am or from 5 pm onwards, the rest of the time there will be quite a lot of tourists.
Here, visitors can find various bird species and endemic ones, including Vietnamese Crocias, Laughingthush, Indochinese Blue Magpie, Black Babbler, Red-billed Bird, Black-headed, Black-throated, Scimitar-Babbler Red-billed, Rufous-backed Sibias, Streaked Spiderhunter, and White-spectacled Warbler.
Read more: THREE DALAT CAFÉS OPENED 24/24
– Tuyen Lam Lake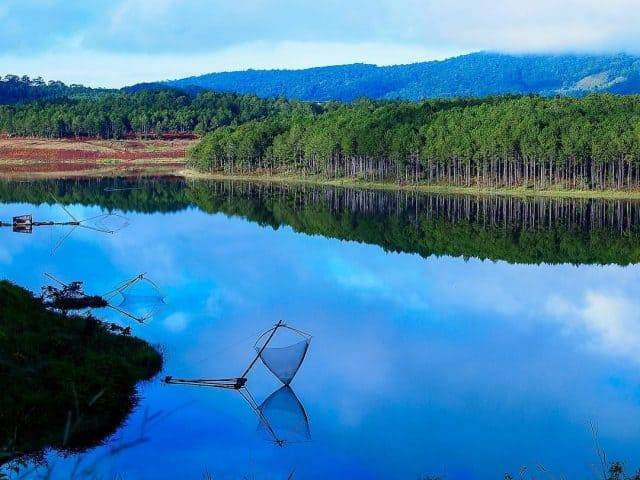 Tuyen Lam Lake is a romantic and quiet place just 3 km from the city center. With the largest forest area of forest surrounding, it is extremely great for encountering all kinds of birds in Da Lat. Tourists will need a boat ride to reach the remaining evergreen forest on the other side of the lake, where there are several nice trails through jungles full of steep slopes, dense trees, and a few streams. However, be careful as you will easily get lost, so it is better to go with a guide.
The target species to see around here are Vietnamese Cutia, Collared Laughingthrush, Gray Crocias, Blue Pitta, Yellow-billed Nuthatch; and several endemic species such as Red Crossbill, Black Starling, Slender-Billed Oriole or Red Crossbill, Chestnut-vented Nuthatch, and Black-collared Starling.
– Da Lat University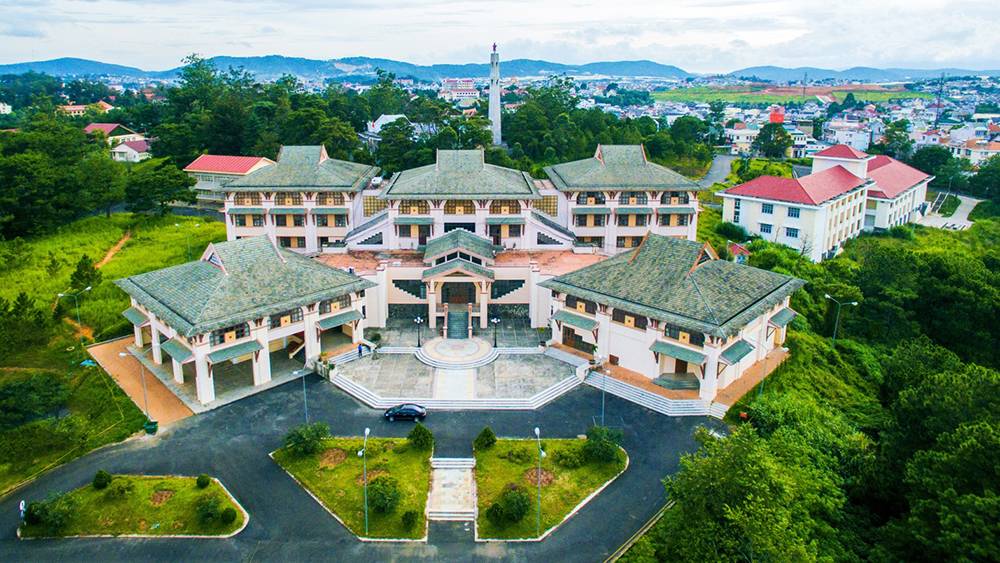 Da Lat University on Phu Dong Thien Vuong Street is one of the famous attractions right in the city. The scene in the campus is stunning with a spacious space of about 40 hectares, shaded by rows of conifers, willows, giant crape-myrtles, terminalia catappa, cherry trees, pine trees, and eucalyptus. Those trees are also home to dozens of rare bird species, such as Golden Falcons, Starlings, Cockles, Forest Cuckoos, Ringed Birds, especially Oriole, the one is known for being quite shy, hard to see in public.
The best moment to catch sight of the birds is early in the morning, when the school is less crowded. At that time, you will see flocks of birds flying out of the nest and chirping everywhere, from the low trees at the edge of the road to the towering tree peaks.
Read more: SOME EXPERIENCE IN HOTEL ROOMS IN DA LAT
– Lang Biang Mountain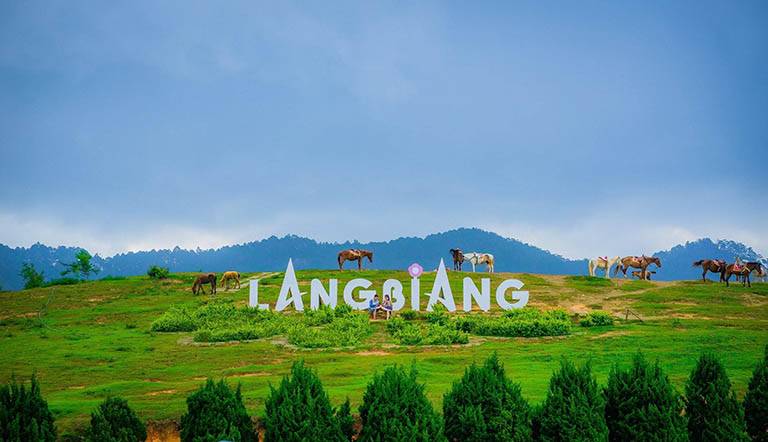 Lang Biang Mountain is surrounded by different high peaks, of which there are three highest peaks: Rada Mountain of 1929m high, Ba Mountain of 2167m high, and Ong Mountain of 2124m high. The destination is about 12 km from the center of Da Lat city to the north, being a part of Lam Vien Plateau where 301 bird species and up to 5 special species of Vietnam are inhabited. You can ride a motorbike to go along Phan Dinh Phung Street, then cross Xo Viet Nghe Tinh Street and go straight to the foot of the mountain; from here you opt to trek or rent a jeep to the top.
The area has a large number of local species, some of which are nowhere to be found, perfect for bird enthusiasts. Several targets to expect during the trip could be Black-headed Babbler; Striped Pheasant; Yellow-climbed Babbler, Red-Hid Babbler, Collared Laughingthrush, Pygmy Cupwing, Dalat Shrike-Babblers, Gold-throated Barbet, Gray-bellied Tesia, Snow-brown Flycatcher, and Black-crowned Fulvetta.