Cu Chi Tunnels, the extensive underground "war museum" in the South
Constructed from 1946-1948, during the Indochina war, Cu Chi Tunnels was a tremendous complex of continuous tunnels where the Viet Cong army sheltered, stored documents and weapons. Indeed, the whole place could be likened to a city beneath the ground for different military purposes – command center, hospital, school, kitchen.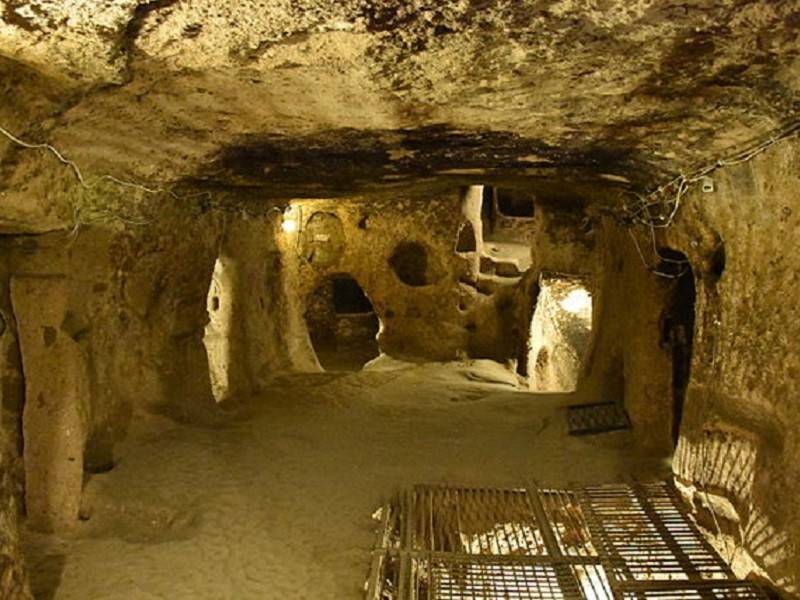 To have the most authentic experience of the hardship and the dramatic experience of the people living underground during the war, tourists can participate in numerous interesting activities, such as squeeze into sunken tunnel-dwelling, admire the military zone's reenactment areas, shooting, and many more.
1. About Cu Chi Tunnels
Cu Chi Tunnels, 55 km northwest of Ho Chi Minh City, were dug by the Viet Minh resistance and the National Front for the Liberation of South Vietnam during the two wars, Indochina War and Vietnam War. This tunnel complex is about 250km long with various rooms including a clinic, kitchen, storage, office, etc.
The tunnels lie 3-10 meters deep down the ground, high only enough for one person to crouch but still capable of withstanding the destructive power of the US military's biggest bombs. Air is taken into the tunnels through the vents located at the bushes, while living water is provided from the underground well at the edge of the forest. Different areas can be isolated as needed.
The way up and down between basements is covered by secret hatch camouflaged like extruded termite mounds. In terms of cooking, the Vietnam army has to use the Hoang Cam stove to minimize the smoke spreading to the ground so that the enemy does not know the exact location of the troops. To do that, they have to dig some mounds which are at least 100-150 meters from the stove to keep the smoke in there. Smoke will gather in the first mound and gradually move to the next until the least amount remaining comes out of the ground.
Read more: TRAVELING WITH CHILDREN IS NO LONGER DIFFICULT WITH THE FOLLOWING 7 USEFUL TIPS
– The two main areas for tourism, Ben Dinh and Ben Duoc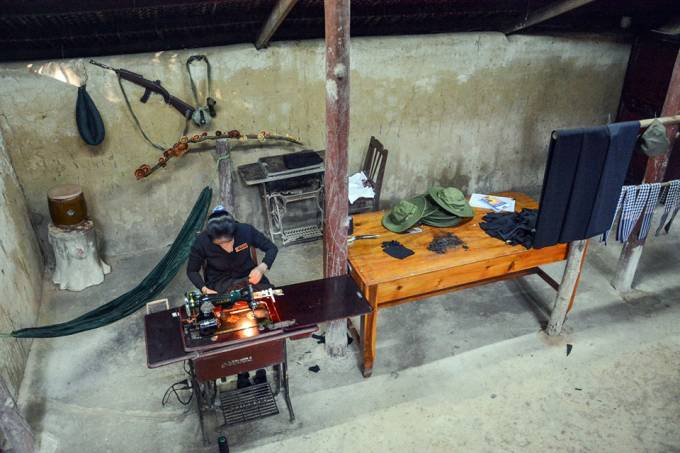 Currently, the tunnels have 2 main areas for tourism, Ben Dinh and Ben Duoc, with the same opening hours, from 8 am to 5 pm, with a ticket price of about 100,000 VND/adult (foreign visitors) ) and 10,000 VND/child.
At Ben Duoc, you will see the Tam Quan gate, the stele, the 9-story tower, and the unique and massive main temple. Ben Dinh is located on Provincial Road 15, which was a basic base during the war thanks to its long forest, high ground, solid, difficult to collapse, and it was located on the banks of the Saigon River – a prime location for easy withdrawal. retreat when the enemy attacks. Here, there are many fun activities for visitors to explore, so Ben Dinh is more attractive to tourists than Ben Duoc.
– Best time to visit Cu Chi Tunnels
No one wants to experience the wet and muddy tunnels, so it's best to visit Cu Chi in the dry season that starts from December to July. In case your plan falls in the rainy months, from August to November, check the weather forecast carefully before the trip.
Read more: HO CHI MINH AO DAI MUSEUM AS "MINIATURE HOI AN"
2. Must-do activities in Cu Chi Tunnels
– Crawl into the tunnels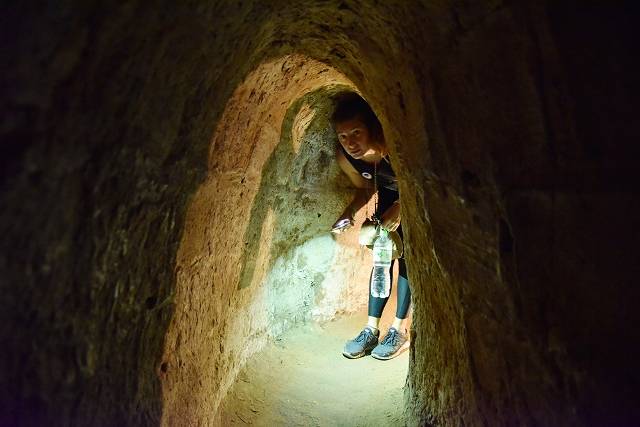 The Cu Chi Tunnels tourism would be a loss if you missed exploring the tunnels deep underground. Visitors can get a first-hand view of the inside system – where Vietnamese troops lived and were politically active. The 120m long tunnel with 3 floors will bring you incredible experiences. However, anyone who suffers from claustrophobia will be pretty miserable when coming inside these tiny caves.
– Visit the war reenactment zone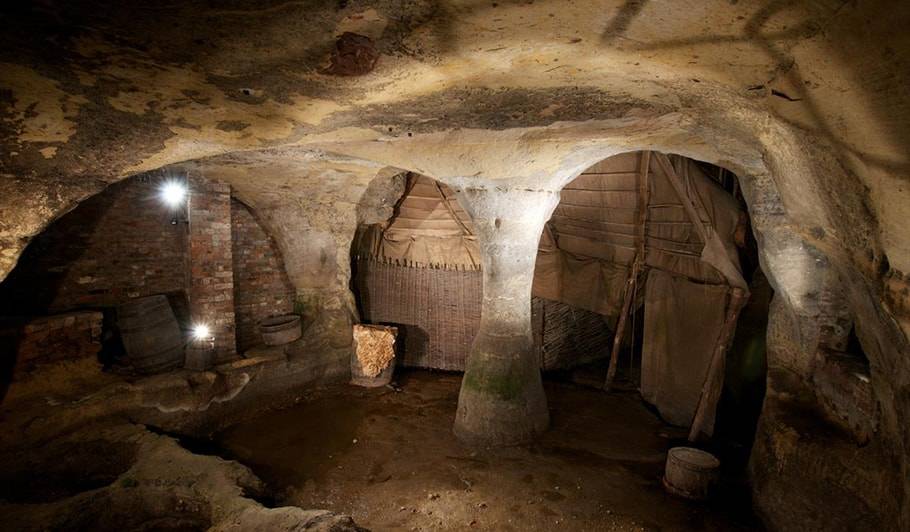 In this area, you will see movies or countless models of the life of Vietnam soldiers and battle scenes during the war. A number of famous monuments in Vietnam are also reproduced here, like Long Bien Bridge, One Pillar Pagoda, Nha Rong Wharf, Saigon Bridge, etc.
Additionally, tourists can both enjoy boiled cassava served with ground peanuts, sugar, and coconut – the main food of the Vietnam army during the war, and learn about multiple local traditional crafts, such as bamboo and rattan knitting, rice milling and pounding, rice paper making, fishing, working in the fields, etc.
– Enjoy food at the field market area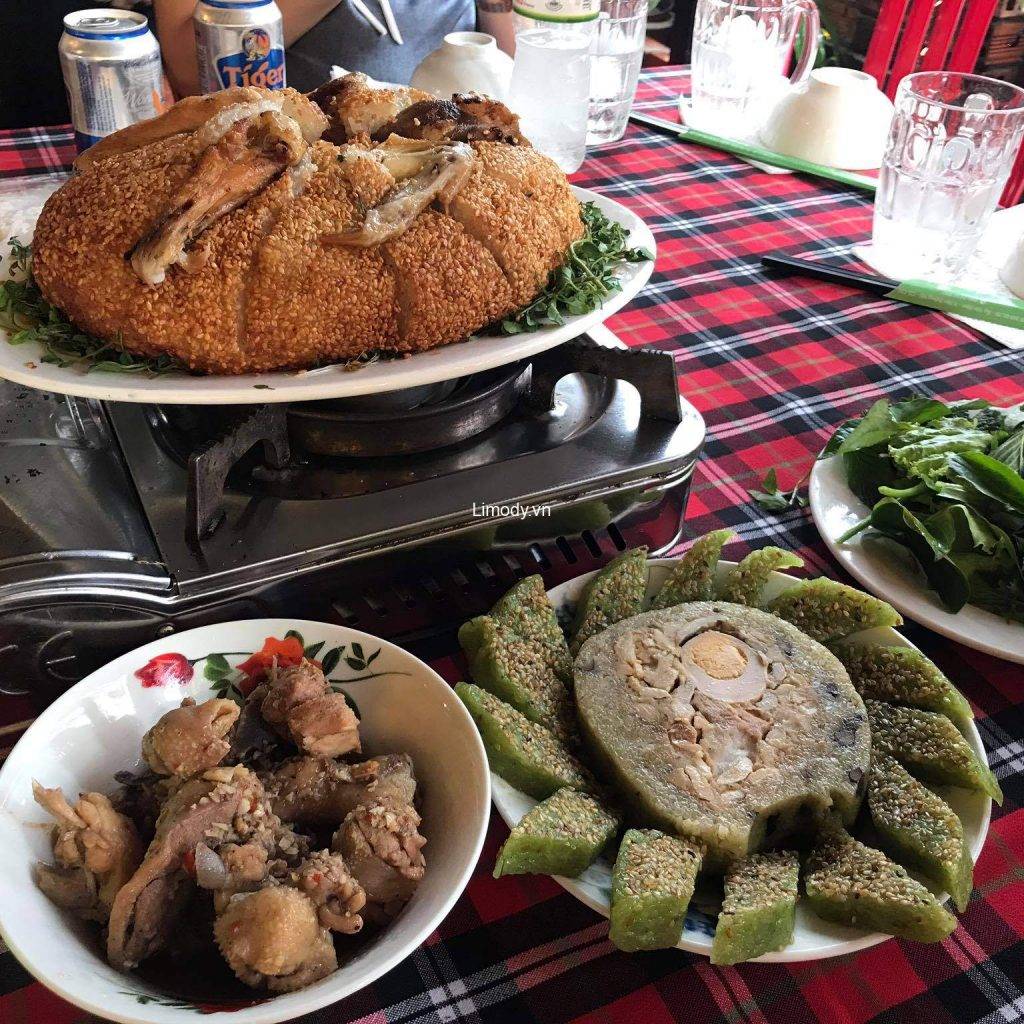 There is also a space simulating the old country market where special fruits and typical Southern snacks are sold. It's recommended to try spring rolls, noodles, xeo cakes, bot loc sweet soup, and water coconuts.
– Fire a real gun
Both Ben Dinh and Ben Duoc have shooting areas for visitors to experience dismantling guns and firing real guns. The requirement for the game is that you must be over 16 years old and in good health. The entrance ticket is 50,000 VND/60 minutes, 3,000VND/bullet. A few gun types to choose from are AK, M16, M60, Garand, Carbin, etc. Participants will be carefully guided by English-speaking instructors.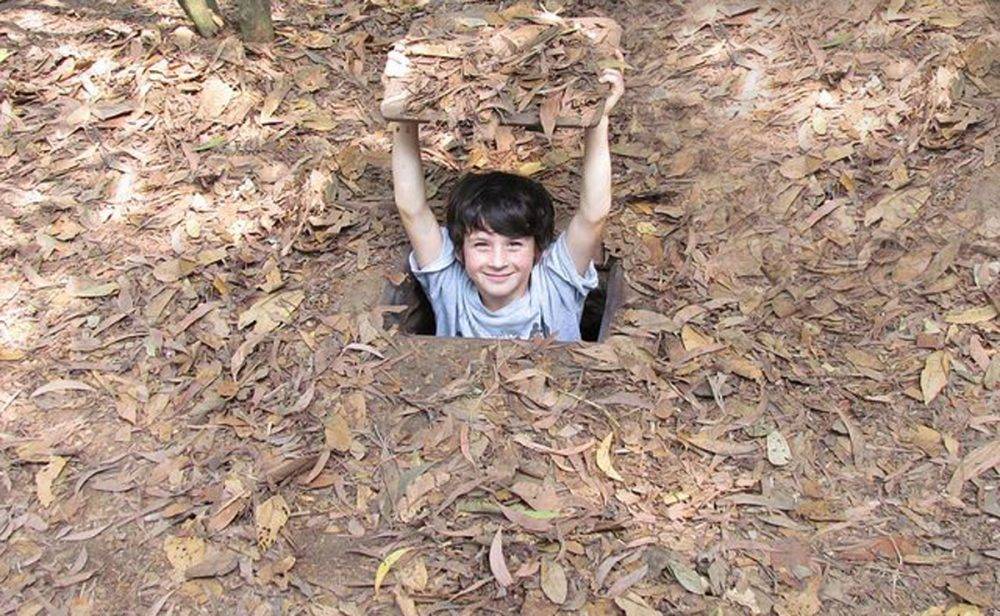 3. Getting there
You can travel from Ho Chi Minh City to Cu Chi by different means of transportation, such as: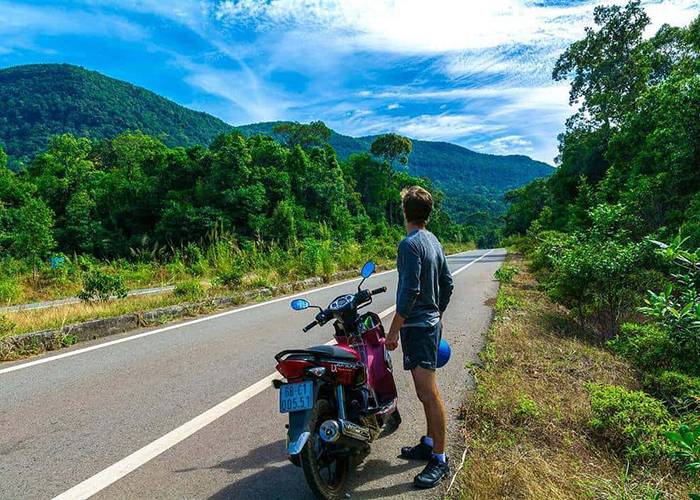 – Motorbike: Traveling by motorbike will be a good opportunity to be initiated in time and free to stop at any spot for sightseeing. From the city center, follow Highway 13 to Thu Dau town, then cross Phu Cuong bridge and go straight towards Cu Chi district.
– Bus: If you have a lot of time on your trip and want to save money, the bus is also considered a suitable means of transport.
From Ben Thanh, get on bus 13 to Cu Chi Bus Station, then continue to take bus 79 to Cu Chi Tunnels. The travel time by bus is about 2 and a half hours. Or, at Cho Lon Bus Station, you can take bus number 94 to get to Cu Chi Bus Station, then, continue the bus route 79 to reach Ben Duoc.
Read more: Adventurous off-road experiences by motorbike on Ho Chi Minh Highway
4. Accommodation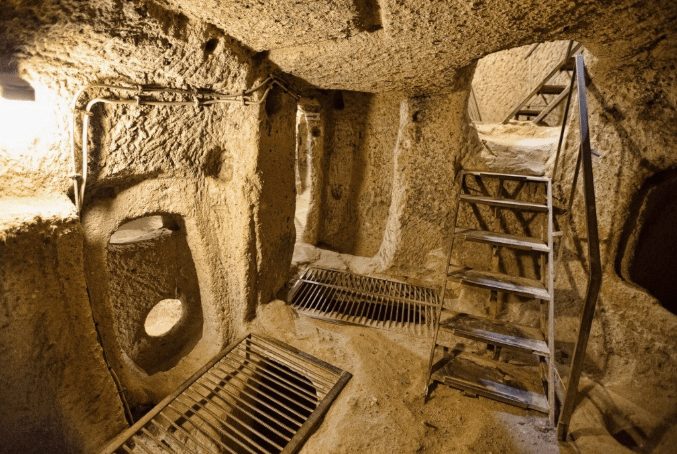 Most tourists only spend one day or half a day visiting Cu Chi Tunnels, but if you want to stay one night in the district, there are still quality hotels and homestays with room rates ranging from 150,000 to 300,000 VND/room/night.
*Suggestions:
– Thanh Thuy hotel: 446 Nguyen Thi Lang, Phuoc Vinh An, Cu Chi District
– Tanja Resort: 1530 No. 7, Cho Cu, An Nhon Tay, Cu Chi District
– Cu Chi Farmstay: No. 14, Road 393, Cay Sop Hamlet, Tan An Hoi Commune, Cu Chi District
5. Notes when visiting Cu Chi Tunnels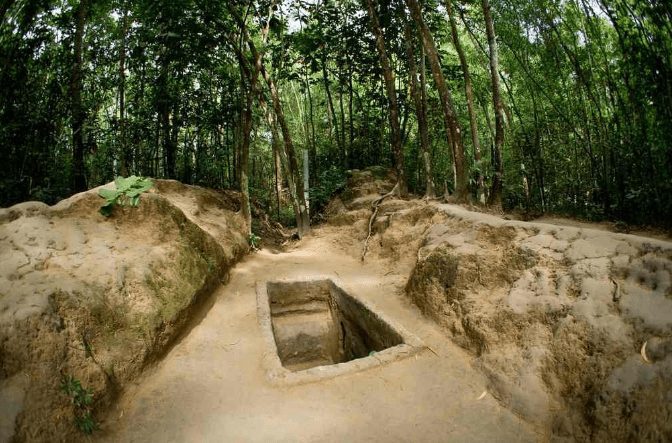 – You should choose neat and comfortable clothes to easily move when entering the tunnels. Also, prepare a good pair of sports shoes as you have to walk quite a lot.
– Sunscreen, hats, sunglasses, and insect repellent spray are indispensable when you go through the forests.
– Travelers with claustrophobia and high blood pressure are advised not to try entering tunnels that are too small.
Read more: BA DEN MOUNTAIN – A TOURIST ATTRACTION NEAR HO CHI MINH CITY