CU CHI TUNNELS – A MUST VISIT UNIQUE HISTORICAL SITE
Cu Chi Tunnels are an immense network of connecting tunnels located in the Cu Chi District of Ho Chi Minh City, Vietnam, and are part of a much larger network of tunnels that underlie much of the country. Let's discover what is intersting about Cu Chi Tunnels in the following article!
What is interesting in Cu Chi Tunnels?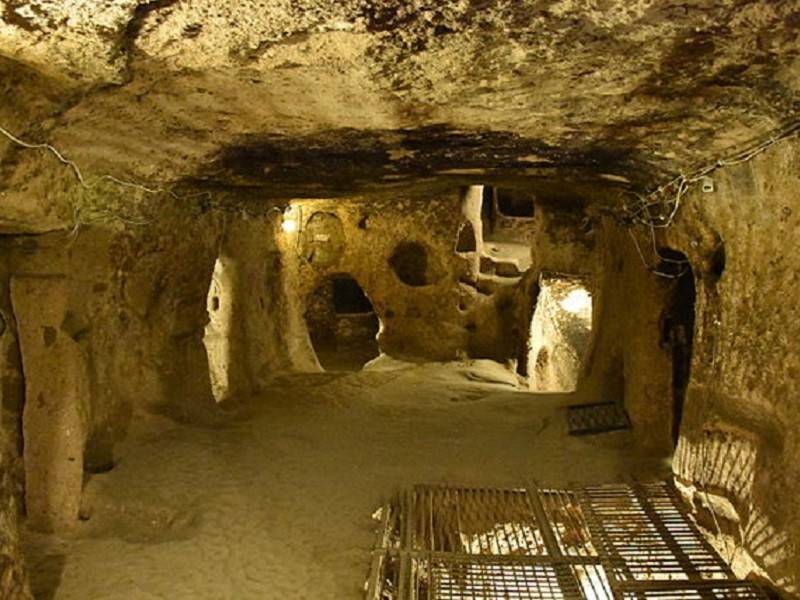 1. Explore the underground tunnels
This is the most interesting thing that visitors want to experience when coming here. It has the same structure as the roots in the Doremon series. This site is also rated as one of the 10 most attractive underground works in the world.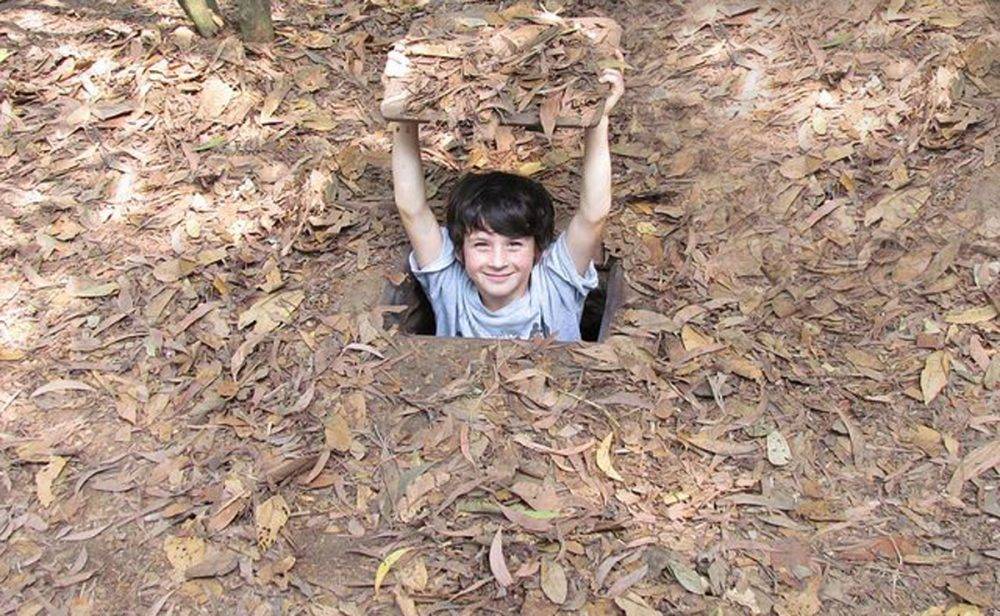 Under the ground is a complex system including hospitals, classrooms, meeting room, Hoang Cam kitchen, a tank in the headquarters,… and many worth things to take photos.
Note:
There are little water and no toilet under the basement, so you should bring water along. Remember to have glasses and lights from the start because you cannot go back to take them right in the middle of the trip.
If you want to go down the tunnels, please note that there are some available for just one person and it is quite hot and suffocating here, so be careful! You also pay attention to avoid getting lost in the parts that the guide does not take over.
2. The playground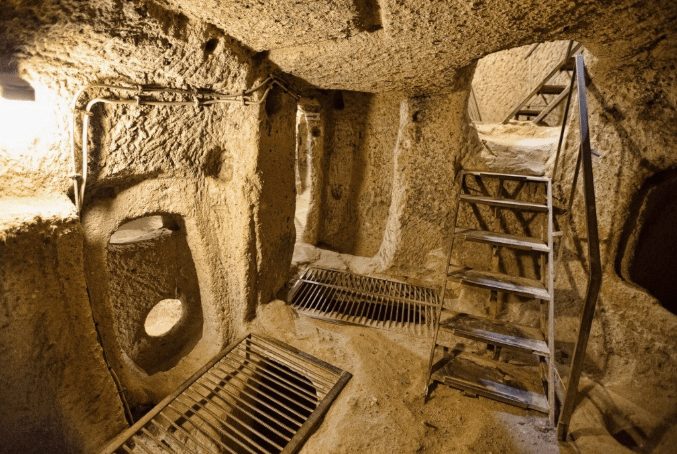 There are many activities in Cu Chi tunnels: ride bikes around, swim, camp, enjoy local food and row a boat, go on a canoe, pedalo,… You have to buy extra tickets for most of the games. The game that you should not miss is the War simulation game. Tourists will participate in disassembling and assembling guns, fighting with fake guns and shooting with sports guns. And remember to enjoy the cool atmosphere on the Saigon River.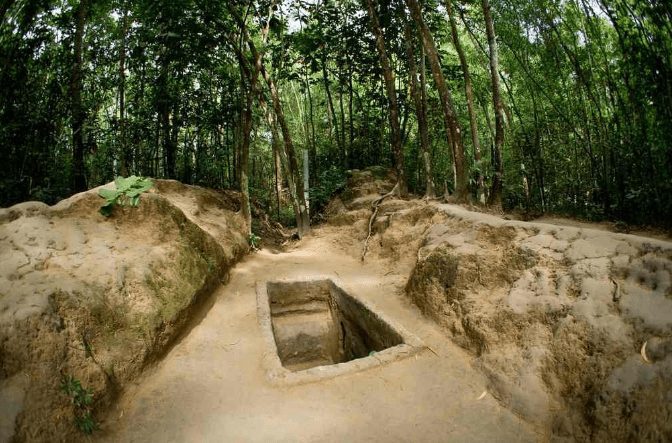 Address: Provincial road 15, Ap Phu Hiep, Phu My Hung Commune, Ho Chi Minh City, Ho Chi Minh City
Opening time: 7:00 – 17:00
Ticket price: 30.000vnd/ person, Tunnel exploration: 20.000vnd / person Games: 50.000vnd or more.
Telephone: (028) 37948 830
Website: http://diadaocuchi.com.vn