Ha Nam – The raw gem of Vietnamese authentic village tourism
Whether you are looking for a relaxing holiday in the peaceful countryside, or a trip to discover wonderful nature and local delicacies, Ha Nam is a great destination for your expectations. Kem Trong Mountain, Tam Chuc Pagoda, Ba Kien's House, and Luong Cave – Dong Pond, are places that will give you all the experiences above.
I. About Ha Nam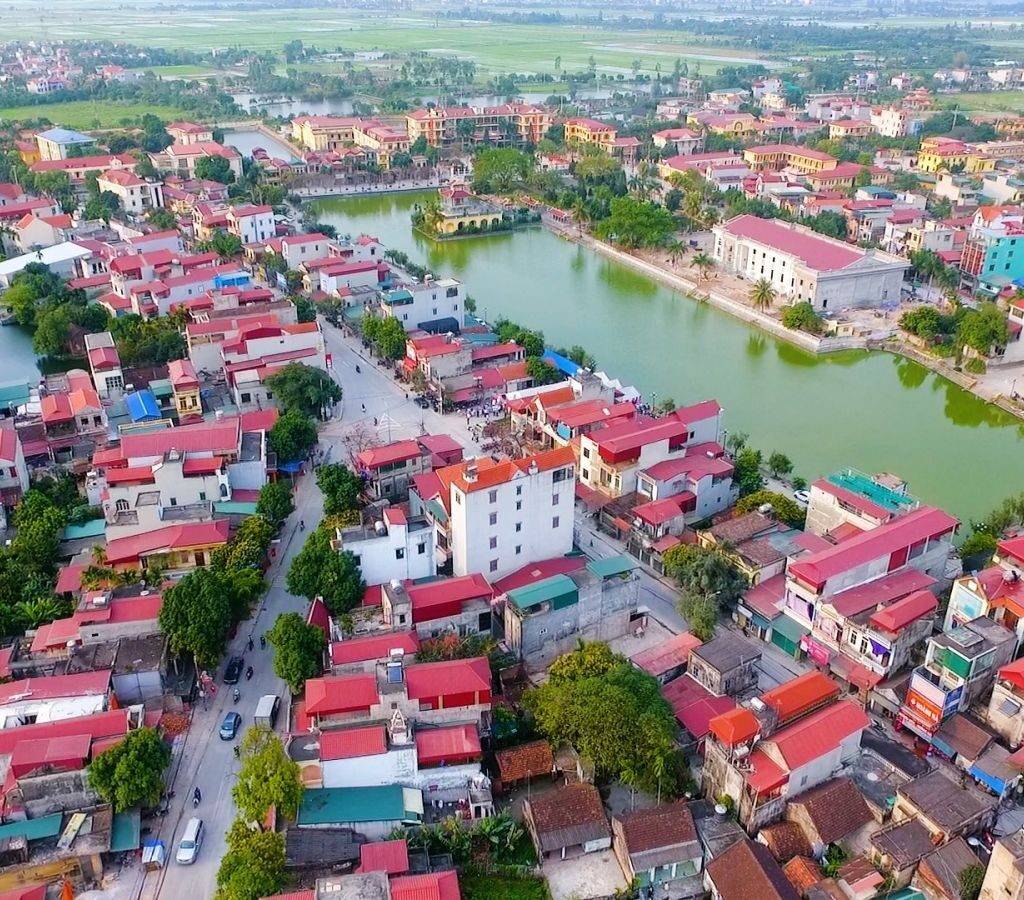 Ha Nam is about 65 km south of Hanoi; the western part of the province is home to limestone mountains, steep terrain, and forests, while the eastern part has alluvial plains with dense river systems, fertile soils, and barren fields.
Lying between four big rivers – Red River, Day River, Chau River, and Vi Hoang River, Ha Nam features a long history, preserving typical cultural sediments of Red River Delta, including Ngoc Lu Drum Country and famous craft villages, such as Doi Tam drum village, Nha Xa silk weaving village, and An Hoa silk weaving, etc. In recent years, the province has also emerged as a spiritual tourist destination with outstanding spots: Tam Chuc Pagoda, Ba Danh Pagoda, and Dia Tang Phi Lai Temple.
II. Best time to visit Ha Nam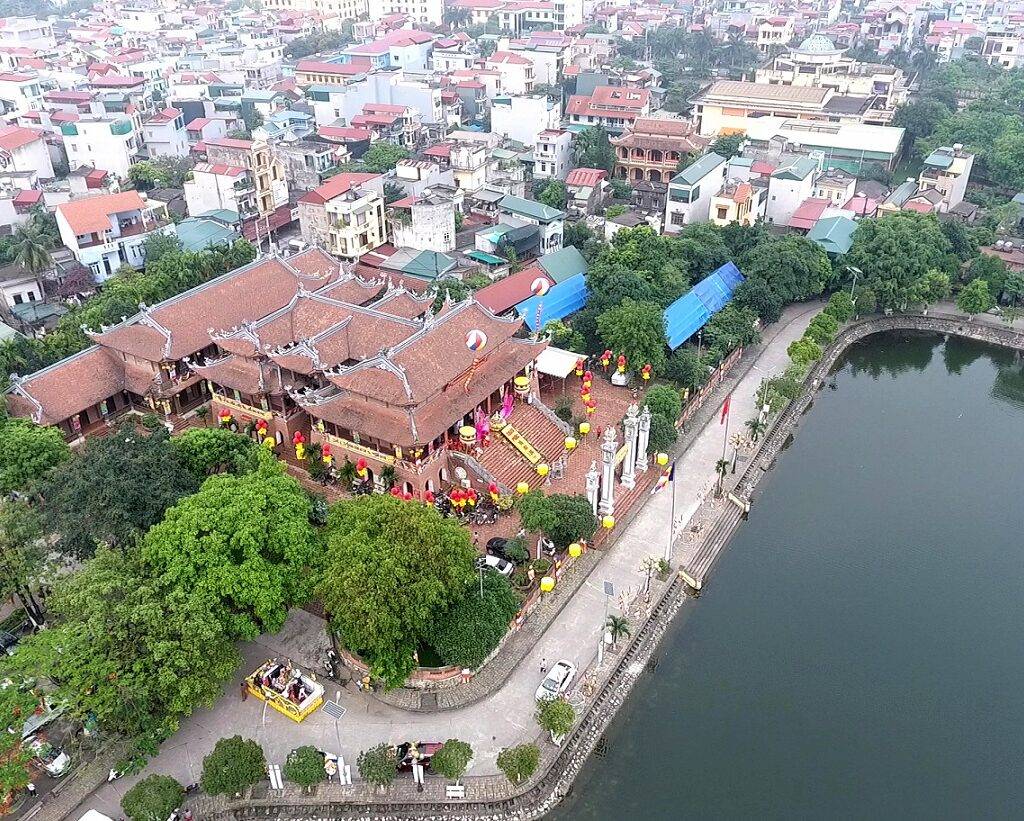 The climate here is similar to most places in Red River Delta regions: hot, humid in summer and cold in winter. Any season can be ideal to visit Ha Nam, but if you can't stand the heat, switch to autumn or winter. Meanwhile, the festival season from January to March every year is also a remarkable time.
III. Attractions in Ha Nam
1. Tam Chuc Pagoda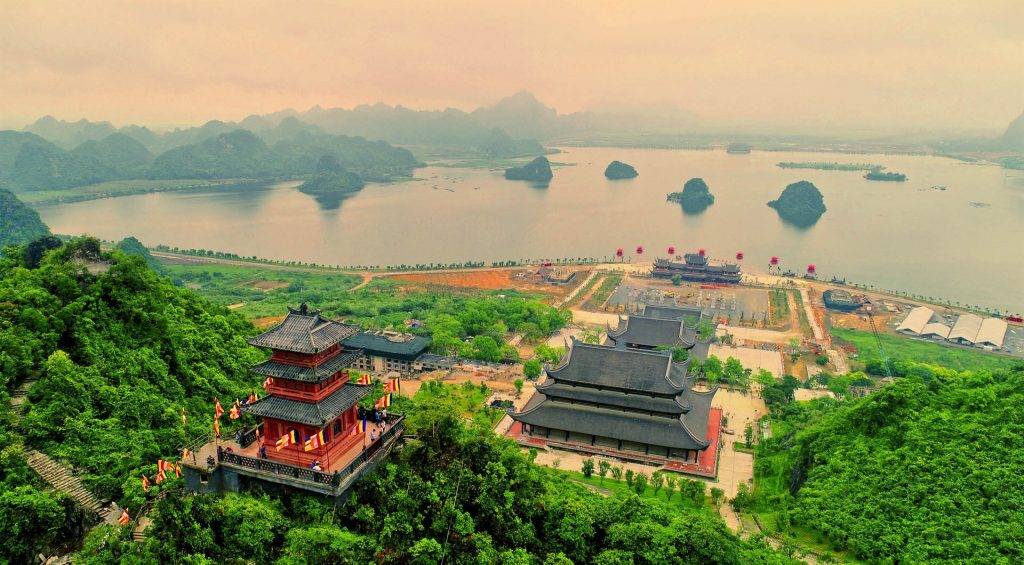 Tam Chuc, the largest pagoda in Vietnam, located in Kim Bang District, is one of the famous spiritual tourist attractions in the country. The pagoda complex is extremely large with unique and meticulous architecture, in fact, this emerging place was built on the foundation of the ancient Tam Chuc pagoda dating back more than 1,000 years. Its location is also very special, with the front facing Luc Ngan Lake, the back leaning against That Tinh Mountain, so, viewed from above, the whole Tam Chuc is surrounded by majestic limestone mountains, like a dreamy island in a fairyland.
Read more: The giant lotus leaves carrying people at Phuoc Kien Pagoda
2. Kem Trong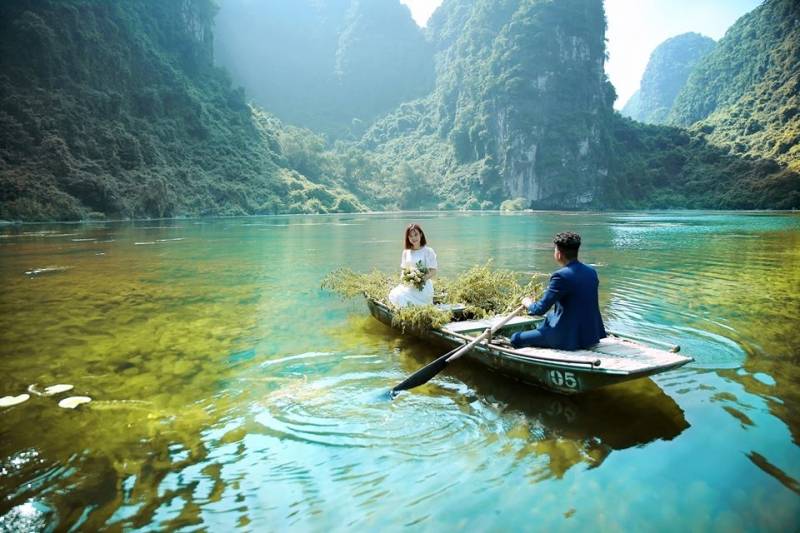 Kem Trong is a gap area between two limestone mountains and is also a national scenic relic recognized in 1962. This place has Day River flowing through with two mountains lying close to each other. When coming to Kem Trong, you can visit some mountains, like Bong Mountain, Vong Mountain, and Dragon Mountain on the right bank. On the other side of Day River are Turtle Mountain, Co Dong Mountain, and Trinh Tiet Mountain. On Trinh Tiet Mountain, there is an ancient temple. The local people believe that thanks to its special location, the temple gathers the spirit of heaven and earth.
3. Luon Cave – Dong Pond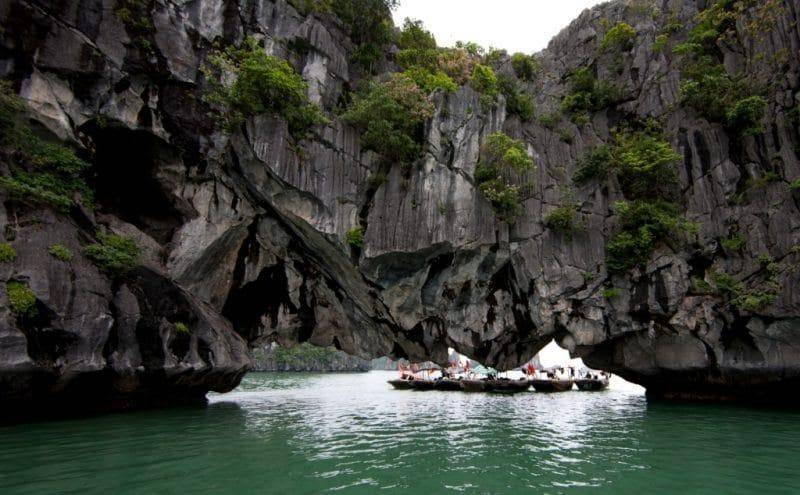 Quite similar to Trang An in Ninh Binh, Luon Cave – Dong Pond is also situated in a small valley surrounded by immense green mountains. You can sit on a boat through the mountains with the cave entrance shaped like a welcome gate, and enjoy the beauty of stalactites in various shapes in Luon Cave. Continue walking all the way down the slope, and turn to a small path along the rocky ridge to reach Dong Pond with just over 300 unique limestone samples.
Read more: Ninh Binh, the land with masterpiece landscapes in most diverse terrain
4. Ba Kien's House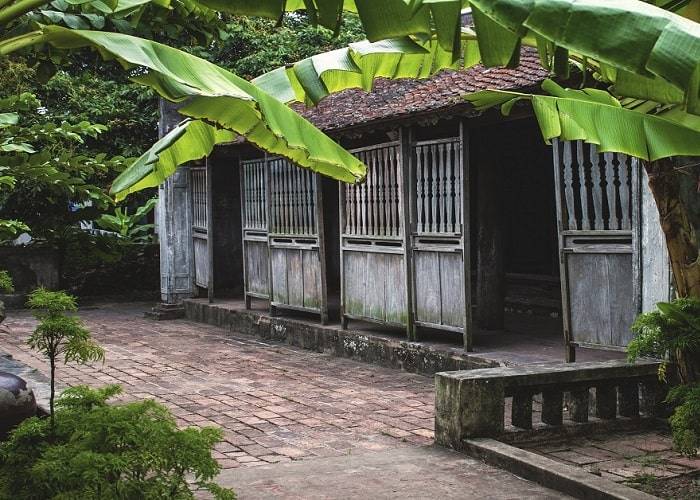 The house was originally owned by the puppet officer Bac Ky Ba Binh whose real name is Tran Duy Binh. Ba Kien's House was featured in the famous Vietnamese literary work, Chi Pheo by writer Nam Cao. The house was built with typical architecture of the Northern countryside in previous periods. Experiencing many ups and downs in history, now what remains is only a 3-room tiled roof house with carvings that have not been restored once. Although the house and the surrounding landscape are tinged with the old cover, there are still hundreds of tourists flocking. When witnessing Ba Kien's House with their own eyes, they are once again reliving the years of the previous century.
5. Vu Dai fish braising village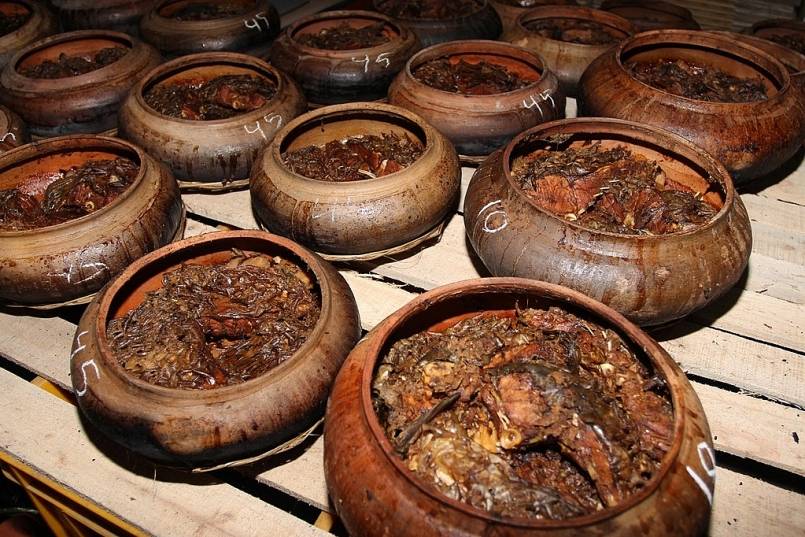 Vu Dai Village also appears in numerous famous works of Vietnamese literature, but its prototype is Dai Hoang Village, in Ly Nhan district, Ha Nam province. Vu Dai fish braising village has been famous for its special recipe of braised fish with a rich taste carefully marinated with a total of 16 spices, including ginger, galangal, lemon juice, field crab juice, chili, dried onions, etc. A pot of braised fish must go through 14 hours of continuous cooking, when dry, people continue to add water to cook under low heat, otherwise, the fish will be burned. Each year a household can sell from 3,000 to 4,000 pots of braised fish.
IV. How to get to Ha Nam
Currently, Ha Nam does not have a provincial airport, so visitors should go to Hanoi and then move here by the following means:
1. Motorcycle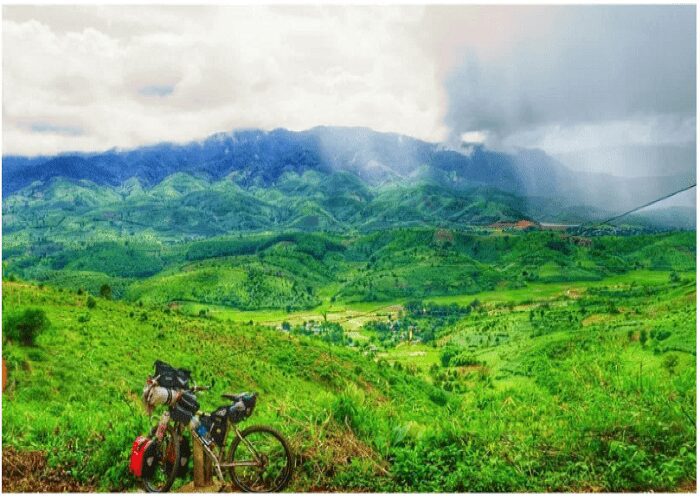 You can choose the route along Highway 10, starting from Hai Phong to Quan Toan intersection, then turn left and go to National Highway 10. From here, go straight through two districts of An Lao and Vinh Bao to Thai Binh Province. Continue the journey through Quynh Phu, Dong Hung, Thai Binh City, and Vu Thu Town. After crossing Tan De Bridge, you will reach Nam Dinh Province. From Nam Dinh City, continue your way along Highway 21 or along Nam Dinh – Phu Ly road about 20km to reach Ha Nam Province.
2. Bus
You can refer to Sao Viet bus running from 10 am to 9 pm, fare 80,000 VND, taking an hour. Cheaper options are Viet Trung bus and Thien Truong bus with a fare of 50,000 VND for 1.5 to 2 hours. If you want more privacy and comfort, you should take a limousine for 90,000 VND/a ticket, just refer to Cuong Phat bus.
3. Train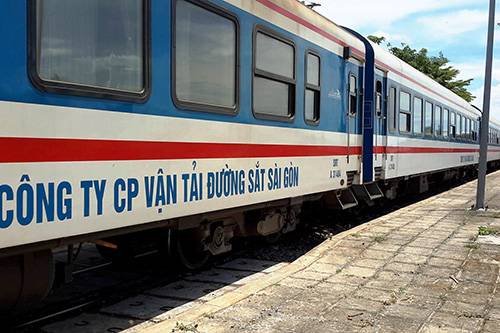 Phu Ly – Ha Nam station is one of the key stations on the North-South railway line. The fare from Hanoi Station to here is about 60,000 VND/person with a travel time of more than 1 hour.