5 must-try street food make Hanoi in autumn remarkable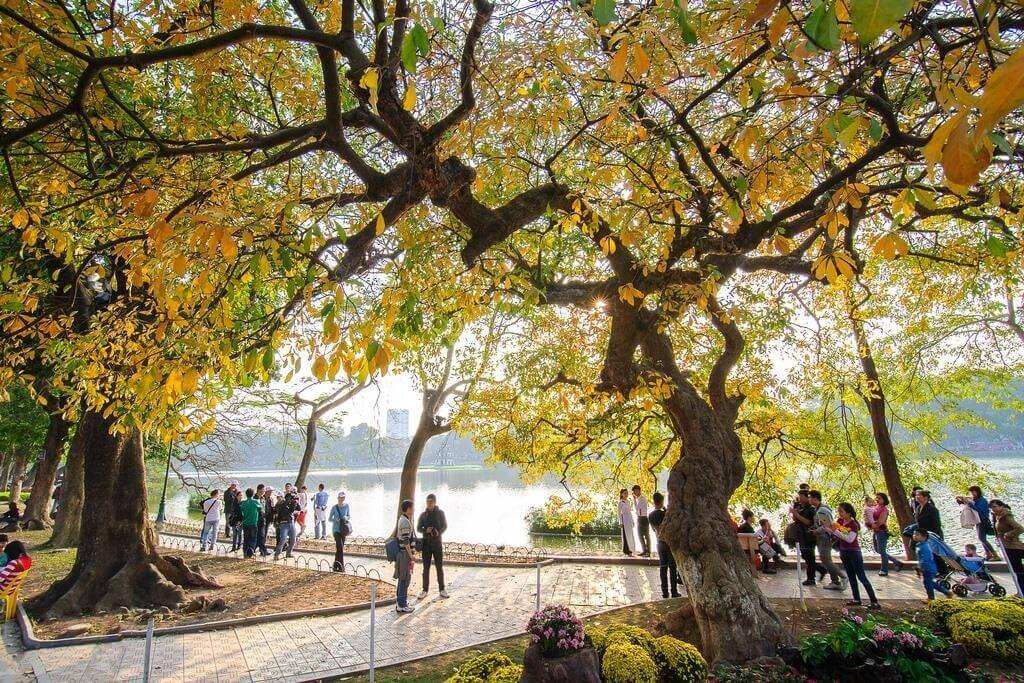 Autumn is when Hanoi coats with an idyllic color of falling leaves, mixing with the passionate fragrance of milk flowers. There are various activities to do during this time: strolling on tranquil tree-shaded streets, watching the iridescent sunset over West Lake, sitting on an ancient corner capturing street vendors carrying buckets full of flowers, and of course, indispensably enjoying autumn-flavored street food. Com, Cha Ruoi, soaked persimmons, boiled snails,… are familiar yet new names to give you a more complete Hanoi food tour during the falling season.
Read more: KHUC CAKE MS. LAN – A FEATURE OF HANOI OLD CUISINE
1. Autumn is the best time to visit Hanoi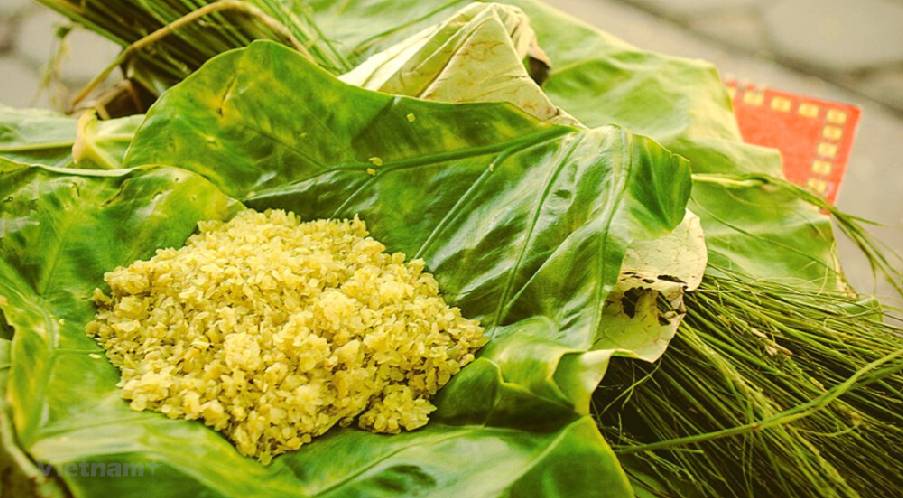 As mentioned, the most beautiful period to go to Hanoi is in the autumn, around September – October. Because at this time, there are less rains, the weather is dry and the sunlight is not too harsh, perfect for sightseeing. Not only with the strong scent of milk flowers and romantic falling yellow leaves scenes, Hanoi's autumn is also impressed tourists by delicious seasonal dishes.
If you visit Hanoi at this time, nothing is more interesting than wandering in the cool weather with friends and enjoying the specialties below.
Read more: 7 experiences make your Hanoi trip in autumn golden
2. Top street food for Hanoi's autumn flavors
– Soaked persimmon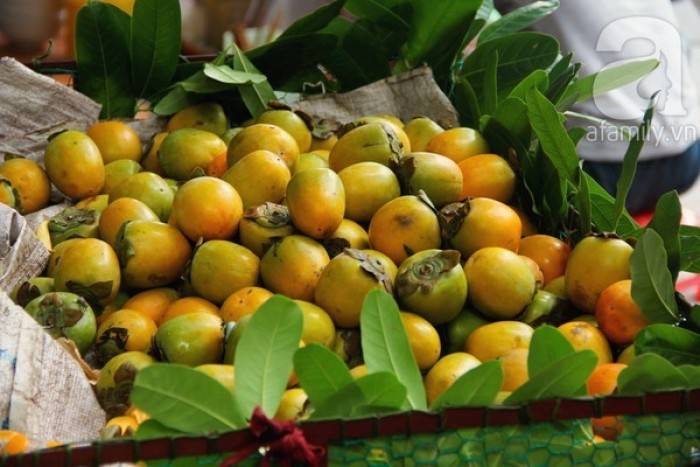 Persimmon is a fruit grown in cold areas, like Cao Bang, Lang Son, Lao Cai in the North and Da Lat in the South. Every autumn, around August-October, it's easy to see lady vendors selling this fruit all around Hanoi's corners. The reason it is called soaked persimmon is because the chosen persimmon has to be still green, then being soaked in wine or water for a few days to get juicy ones ready for sale. The fruit are usually small, featuring a green color mixed with yellow, and can not be eaten immediately. After being soaked and put on powder for a few days to remove acrid, the persimmon becomes more crispy and sweeter.
Read more: LET'S VISIT FIVE SAIGON SHOPS TO ENJOY THE RIGHT BUN CHA HA NOI
– Cha Ruoi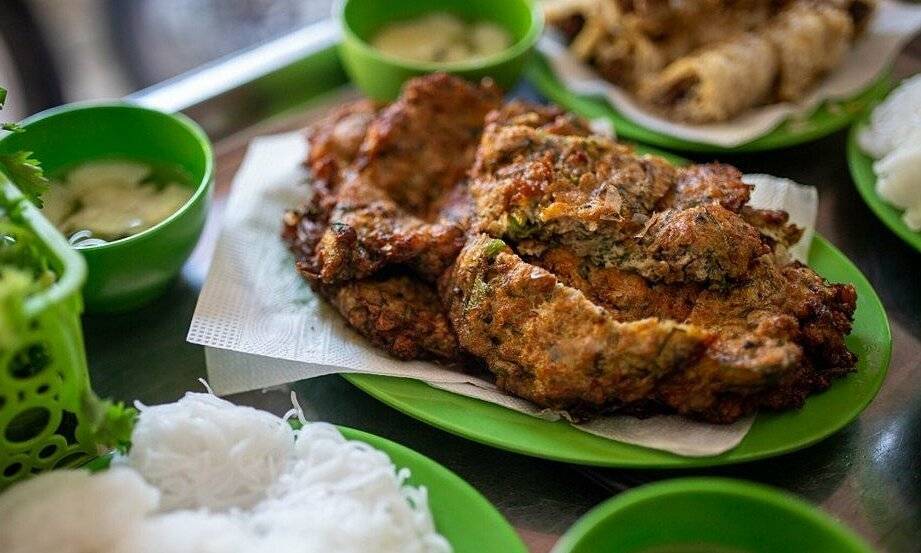 Ruoi (Clam worn) is an aquatic species with a high protein content. Ruoi is processed into many dishes, in which, Cha Ruoi is the most popular in Hanoi. The unprocessed fresh Ruoi and Cha Ruoi are two completely different entities. One is cool, fishy with the smell of brackish mud, while the other has been transformed by heat into attractive food. People mix Ruoi with minced meat, eggs, tangerine peel, and then deep-fried. This dish will be served with vermicelli, raw vegetables, sweet and sour fish sauce. In Hanoi, from September to November of the lunar calendar, Cha Ruoi is the most delicious as this is the breeding season. Diners can find delicious fried Cha Ruoi at O Quan Chuong, Lo Duc, and Hang Be Market.
Read more: Hanoi City Tour: Explore the capital in one day
– Boiled snails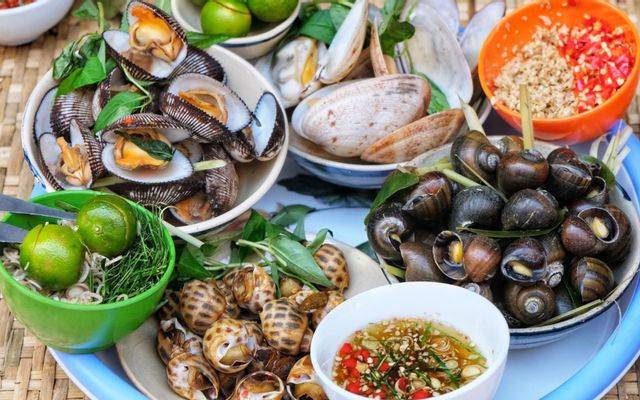 Changing season period is also when people fall in love with the roadside stalls of boiled snails. Hanoi snail dishes are different from other types of snails in Saigon because of the simple and unfussy way of processing. Snails only need to be boiled with lemongrass, ginger, and lemon leaves – which will keep the snail's sweet and crispy taste – then, brough to serve right away. Diners dip snails in fish sauce with lemon, ginger, lemongrass, and chili. The fleshy, crunchy snails are mixed with sweet and spicy fish sauce truly arouse taste bud. Sitting on the sidewalk next to a bowl of hot steamed snails is the way many people choose to feel the autumn atmosphere. Famous boiled snail addresses are Tong Duy Tan, Ba Gia in West Lake, boiled snails on Dinh Liet street, and Ms. Le in Cua Bac.
Read more: ALL ABOUT HANOI TRAVEL GUIDE
– Ribs rice porridge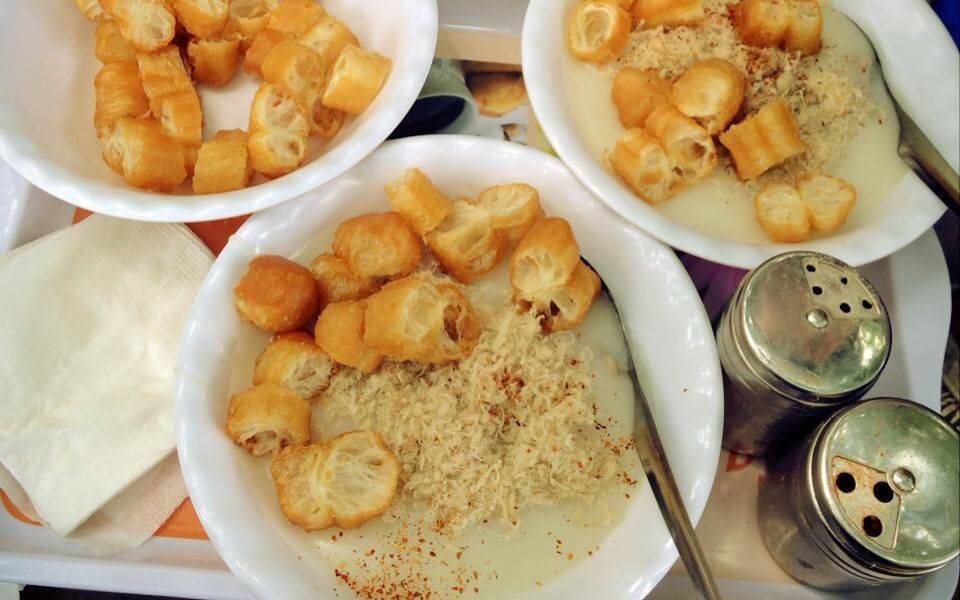 Even though rib rice porridge is also served at large restaurants, it is still difficult to have a good feeling as when eating stalls with low plastic chairs in the corners of Hanoi's streets. Therefore, the dish becomes a sought-after snack in the Old Quarters and markets. Porridge is pureed smoothly like a powder, stewed with soft cartilage ribs. When eaten, you put meat floss and hot fried bagel twists for richer flavor. The most famous rib porridge shops are located in small streets in the heart of Hanoi – Mrs. La in Ly Quoc Su, Hang Bo sidewalk, Huyen Anh porridge in Dong Xuan Market.
– Com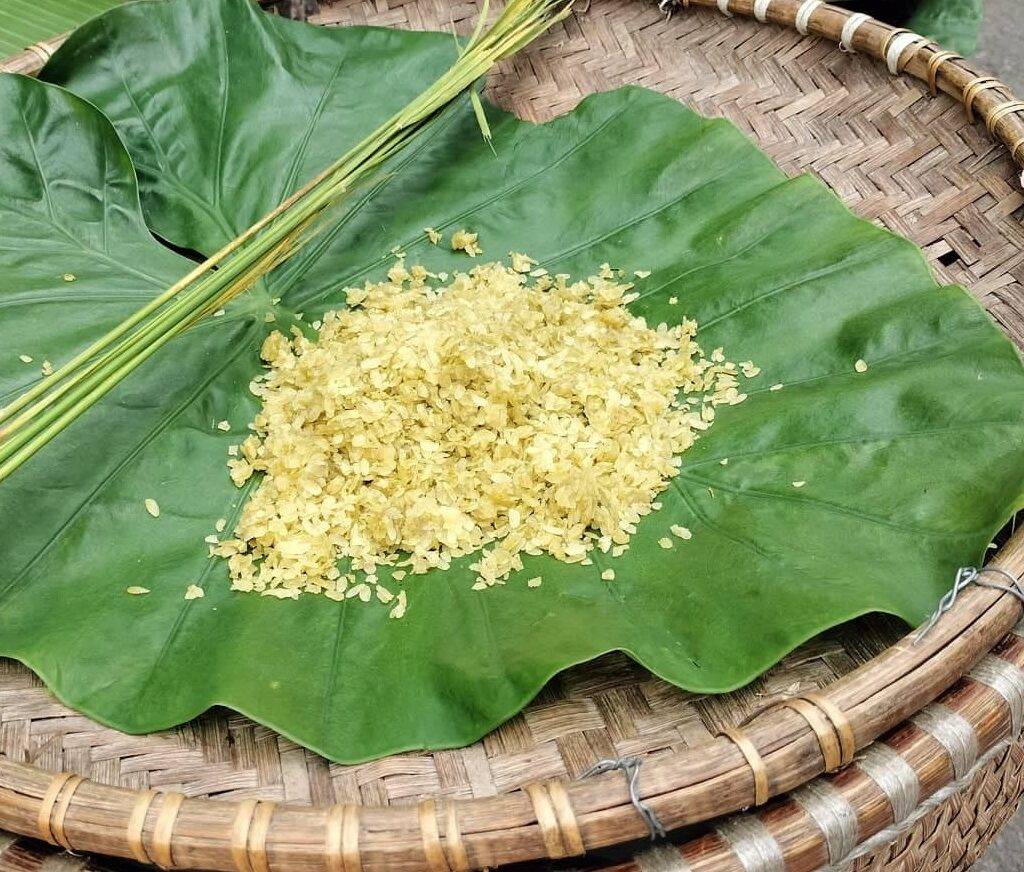 From September, when the summer sun eases, Hanoians begin to harvest and process Com (green rice). This is also the time when you seeing female street vendors sitting by baskets carrying a bunch of lotus leaves and a bunch of dried straw, selling dishes from Com. People often buy Com wrapped in lotus leaves to eat with ripe bananas or sip with hot tea. Along with fresh Com, there are other dishes made from this specialty, such as rolls, sweet soup, sticky rice, cakes, etc. You can buy them on sidewalks and along streets of Xuan Thuy, Tran Thai Tong, Hang Than, or even come to Vong Village and Hau Villages to both learn how locals process Com and enjoy fresh Com there.
Read more: BOT HANG DAU – MINI EUROPE IN HANOI