Lang Co Bay, the pure marine beauty leaning picturesque mountain backdrop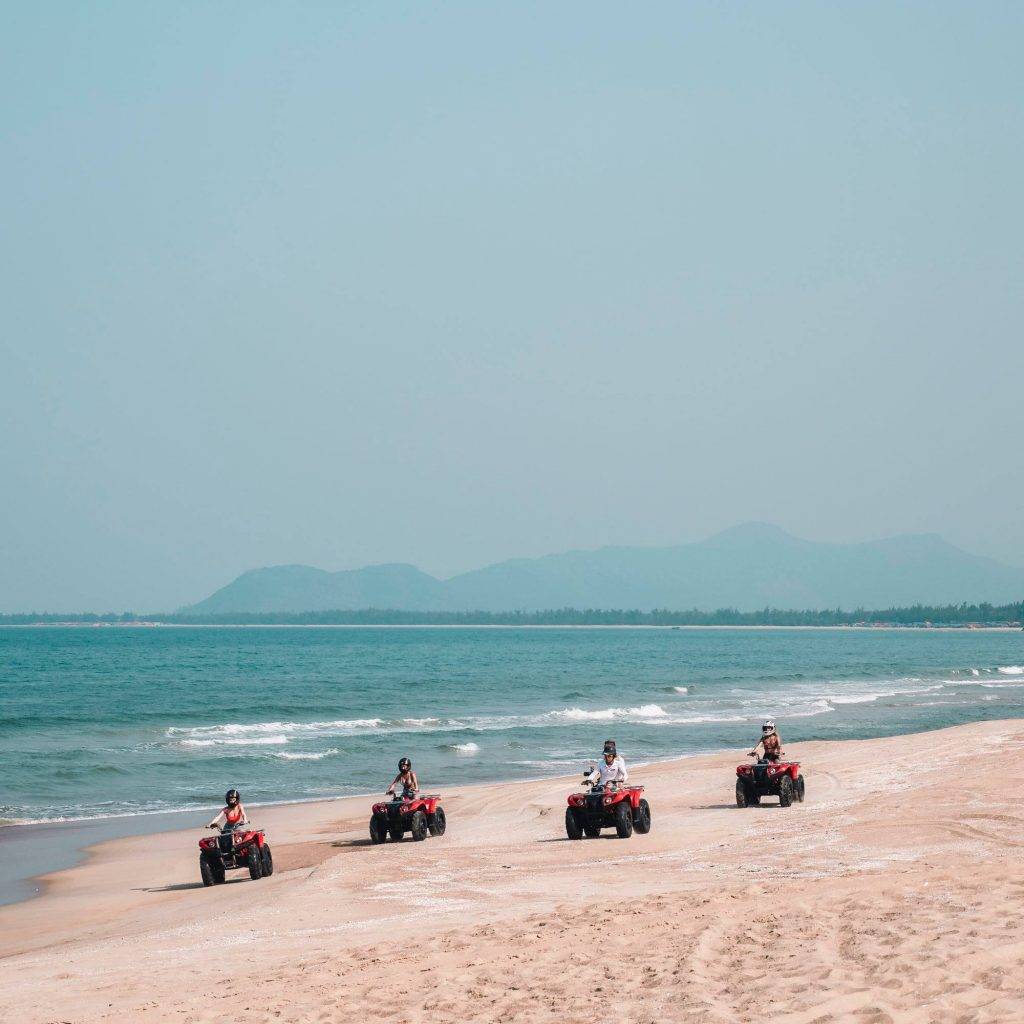 Halfway between Hue and Da Nang, Lang Co Bay, once a paradise resort of ancient Vietnamese royalty, is considered one of the most beautiful landscapes in the world voted by Worldbays (2019). The place will captivate your heart by the gentle beauty of the sparkling golden sand, the calm turquoise water winding around the green mountain backdrop.
Nestled by the bay is the peaceful deserted Lap An Lagoon where you can watch the wonderful sunset and enjoy fresh oysters from a lovely fishing village. Not only that, but Lang Co Bay is also a convenient intersection connecting other famous worldwide destinations – Bach Ma Mountain, Hai Van Pass, Hoi An Ancient Town, and Hue City.
I. About Lang Co Bay
Lang Co Bay is located in Phu Loc district, Thua Thien Hue province, about 30km south of Da Nang city center and 70km north of Hue city. The bay has long been known for its alluring natural scenery as "the convergence of heaven and earth" with over 10-kilometer white sand surrounded by the majestic Truong Son range; between the mountains and the sea is the vast and mysterious An Cu lagoon.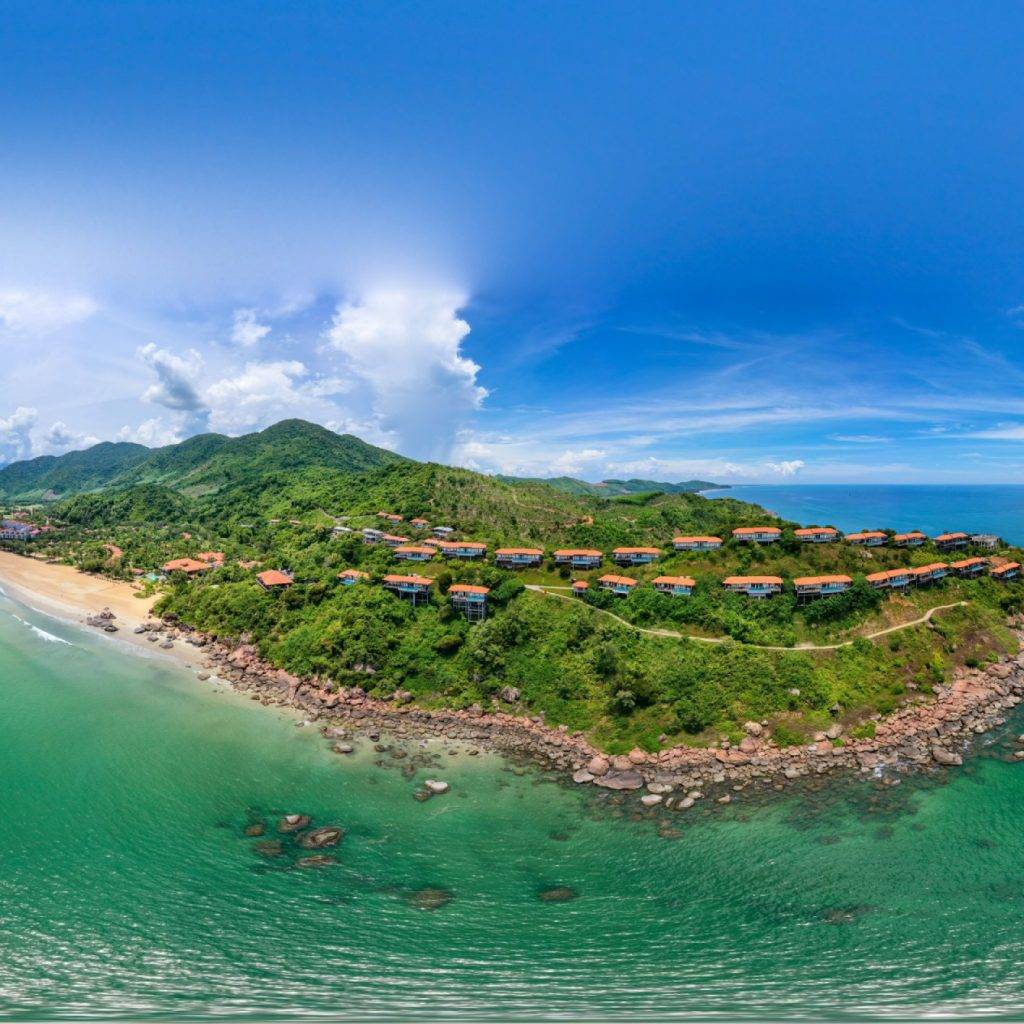 Due to its convenient location, tourists can combine a Lang Co Bay visit with other famous World Cultural Heritage Conservation centers: Hue Imperial City, Hoi An Ancient Town, and My Son Sanctuary, within a radius of 70 km.
Read more: CNN RECOMMENDS 13 EXPERIENCE ABOUT VIETNAM TOURISM OBSESSING VISITORS
II. Top things to do in Lang Co Bay
1. View Lang Co Bay from Hai Van Pass
Hai Van Pass is the natural boundary between Thua Thien Hue and Da Nang City with a length of 21km, crossing the towering mountains of the majestic Truong Son range. Hai Van Pass (meaning Sea and Clouds), with an altitude of 496m above sea level, is considered the most scenic pass and also the most dangerous in Vietnam on the journey from the South to the North.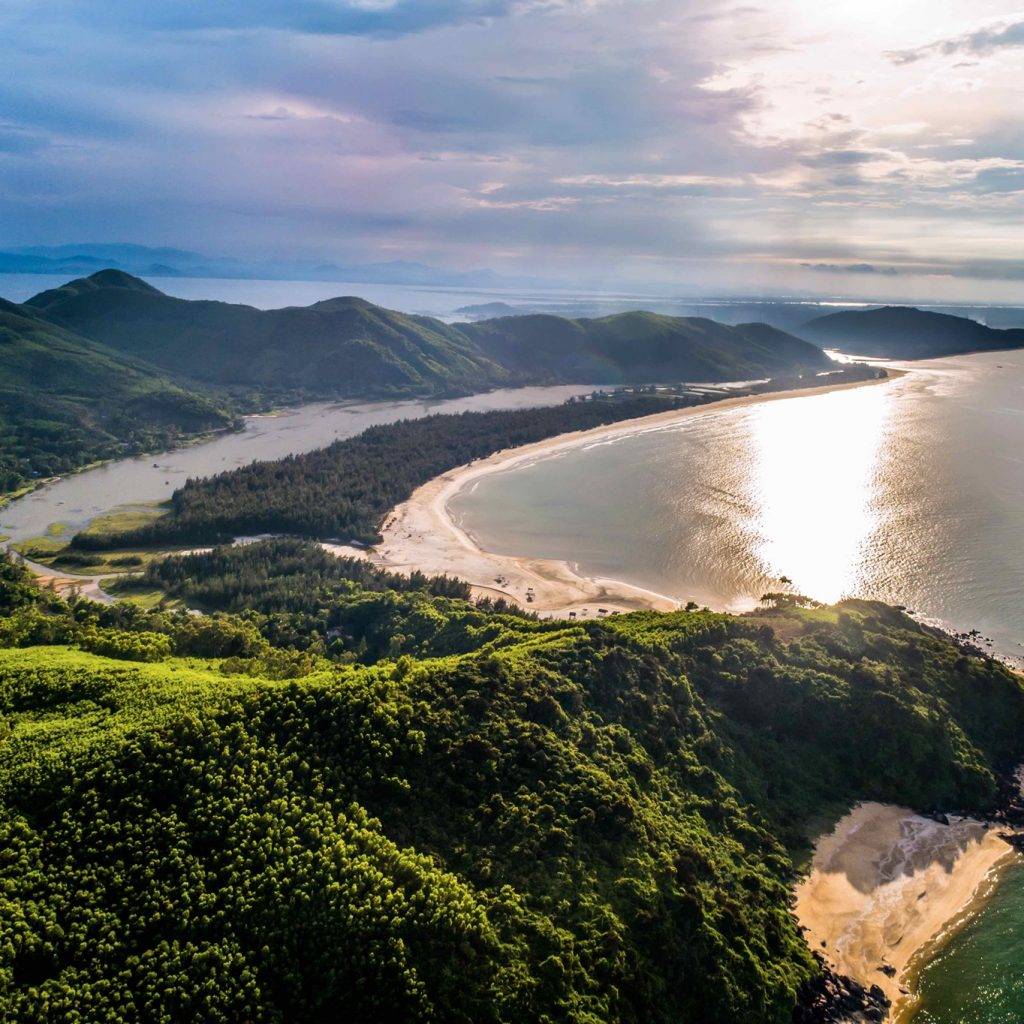 On the way to Hue, as soon as going downhill, we will set foot to Lang Co Bay right away, therefore, to have a panoramic view of this whole crescent-shaped bay, the best way is to stand from the top of the pass. From here, you can admire the magnificent Bach Ma mountain range covered with floating clouds, the tiny fishing village on the jade green beach in the distance, or sometimes you even see a train running through the bay, winding around the strait.
Read more: A FULL LIST OF UNESCO-RECOGNIZED HERITAGES IN VIETNAM
2. Watch the sunset at Lap An
Lagoon Moving a short distance from Lang Co Bay to the foot of Phu Gia Pass, you will meet Lap An Lagoon where used to be the favorite fishing spot of King Khai Dinh and King Bao Dai every summer. The lagoon has an area of ​​800 hectares, with a water level only calf-high, clean and clear without mud, so you can see through the shrimp and crabs swimming in the bottom.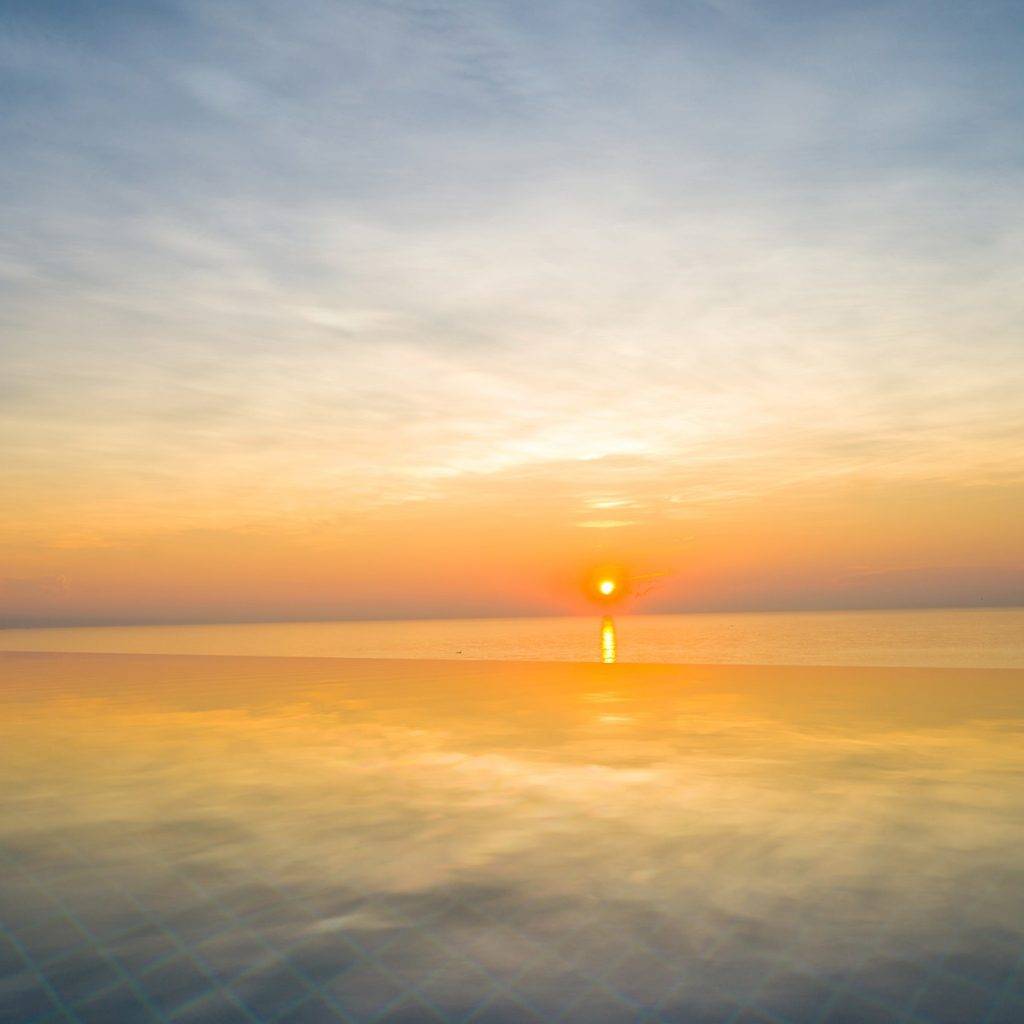 Moreover, at low tide, the water here begins to give way to the long sandy bank forming an interesting road across the sea. The best time to come here is in the late afternoon, when the golden sunset shines down on the immense calm water, making the scene appear vivid. Locals around here mainly live by fishing and seafood farming, typically oysters. Based on the clinging behavior of oysters, they use many different tools like wooden stakes, bamboo poles, cement posts, stones, and even old tires to farm the fresh and juicy oysters.
3. Trek to Bach Ma Mountain
Only about 30km from Lang Co Bay, Bach Ma National Park is the largest reserve of rare and precious flora and fauna in the Central region. You'll have to start the hike up at the forest path to the summit trail, if lucky, trekkers can spot rare birds at close range along the walking trails.
On the top of the mountain stands Hai Vong Dai Tower, where visitors can fully embrace the natural wonders such as the immense Truoi lake, Truc Lam Zen Monastery, and Cau Hai lagoon. From this peak, there are also small trails leading to many other attractive places, such as the Do Quyen waterfall. The waterfall is 300m high, not too strong, with five small lakes. Overcoming 689 steps to climb to the top of the waterfall, from there you can zoom out to enjoy the dreamy Yen River.
Read more: LOST IN A FAIRYLAND ON MOUNT BACH MA
4. Learn about long-standing traditional cultural villages
Coming to Lang Co Bay, in addition to attractive tourist spots, visitors can also discover famous traditional cultural villages such as Sinh painting village, conical hat (non la) craft village, bronze casting village, Kim Hoan pottery village, etc.
From Lang Co Bay on the way to Tu Duc Tomb, about 1 hour by car is the Xuan Thuy incense village. These are small streets full of houses selling incense, offering you great chances to have nice photos as well as talk with the residents about the village's history; they may instruct you to personally make each incense stick as well. The incense sticks in Xuan Thuy are rich in color; you can easily catch countless eye-catching bundles of green, red, purple, and yellow incense spreading in circles or in sectors in front of the house yards.
5. Enjoy Lang Co seafood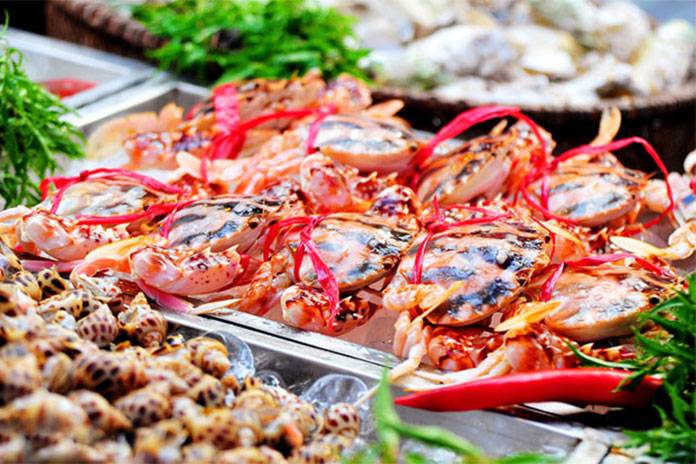 In addition to fresh oysters at Lap An Lagoon, there is no shortage of delicious and cheap seafood beachfront restaurants in the bay that you should try. Most of the prices are fixed and publicized for visitors to freely choose, mostly ranging from 70,000 to 350,000 VND, depending on the dish. Lang Co seafood is especially famous for shrimps, green mussels, scallops, cockles, or clams; among which, raw cockle blood pudding is an exotic yet tasty dish, however, this dish is only available from April to July. Additionally, for breakfast, don't miss the sweet and delicious crab noodle soup with rich broth.
*Here are a few suggestions:
Be Den Restaurant on the slope of Hai Van pass.
Be Phuong Restaurant, Thien Ly, Be Thinh at the foot of Lang Co slope
III. Best time to visit Lang Co Bay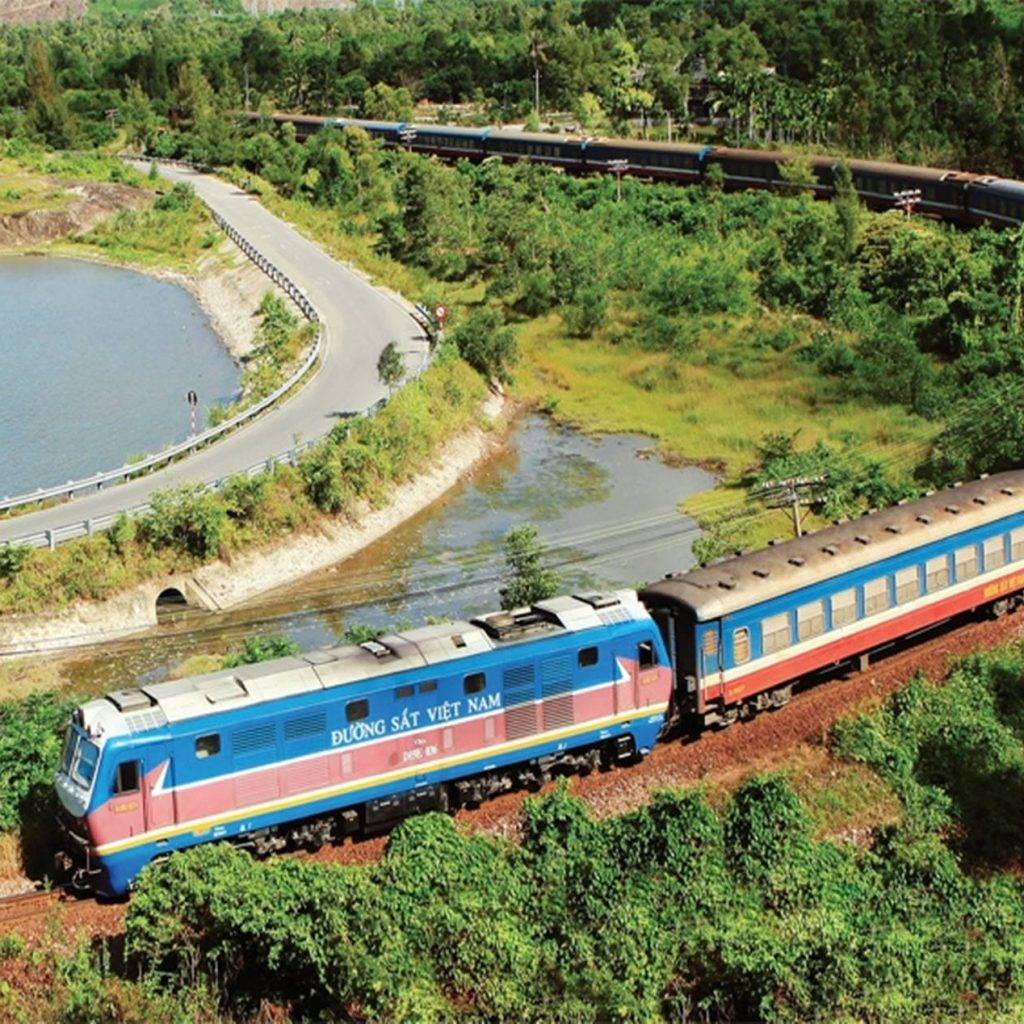 The best time to visit Lang Co Bay is summer, from April to August. During this period, the weather is mild and dry, perfect for swimming and sightseeing. If you don't like the crowds of tourists, choose to come here in January, February, and March, but the weather will get chilly. Also, avoid the months from October to December as there are heavy rains and storms sometimes.
IV. Getting there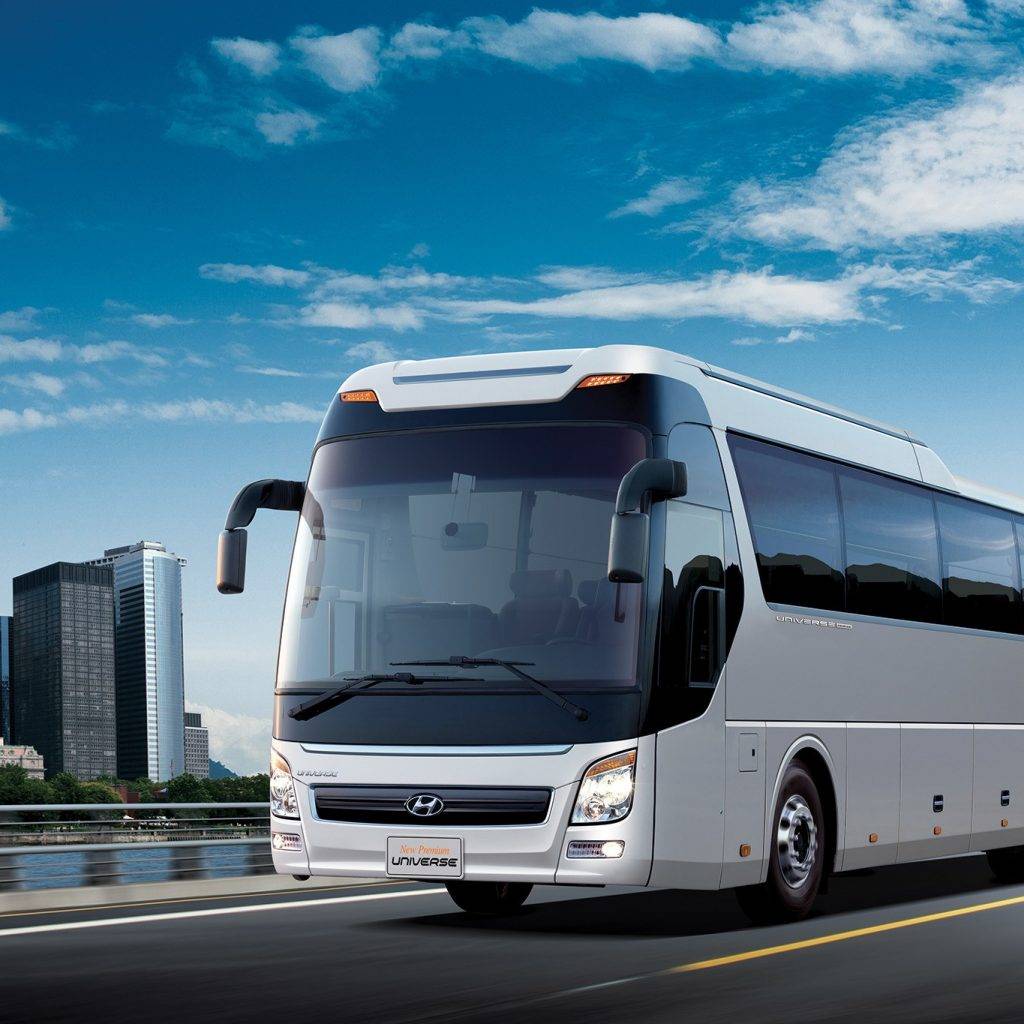 Lang Co Bay is closer to Da Nang than Hue, so it will be easier to visit the destination on your Da Nang-Hue tour. From the city center, follow the direction of Ton Duc Thang – Nguyen Luong Bang street, you will see a signpost pointing straight up the pass to cross the bay. Another way is that you will go through Hai Van Tunnel, which is safe and time-saving, but you will miss the excellent landscapes on the pass.
In case you depart from Hue city, ride a motorbike or take a bus and then go in the direction of Phu Bai – Lang Co to reach the bay.
VI. Accommodation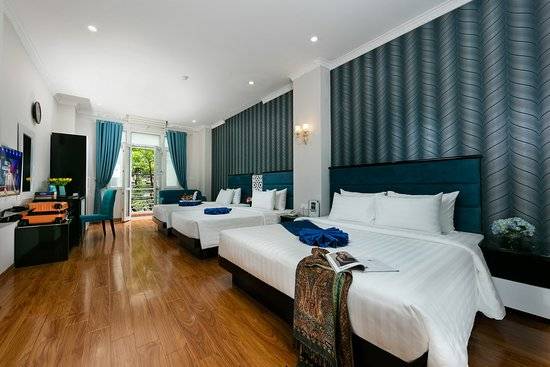 If you plan Lang Co Bay for just a day trip, finding accommodation is not important as you can return to stay in Da Nang or Hue. For those who decide to be here for a few days, there are also various options to choose from:
For budget homestays and hotels: Chi Na Guesthouse, Yen Hoang Anh hotel, Binh An Guest House, etc. The prices range from 120,000 – 500,000 VND/room.
For treat-yourself-option: check out the luxury coastal resorts: Thanh Tam Seaside Resort, Angsana Lang Co, Banyan Tree Lang Co, Lang Co Beach Resort, etc. The prices range from 600,000 – 6,000,000 VND/room.

Read more: Hue – The ancient imperial city with dreamlike vibes