Love Market, the traditional romantic occasion in Sapa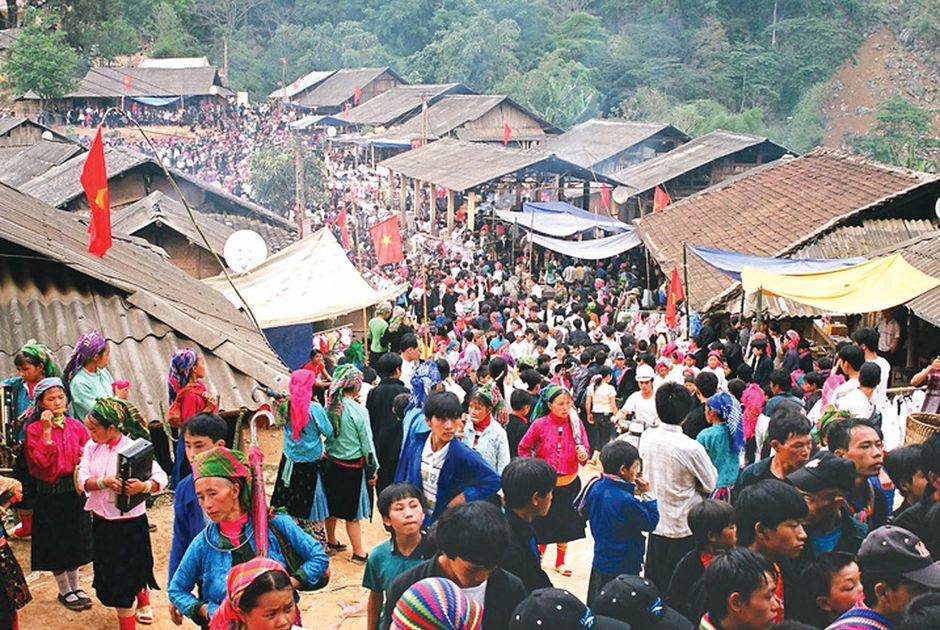 One of the highlights in Sapa is the colorful Love Market, where the locals would not buy or sell "romance" but take this opportunity to date each other. This is a long-time cultural feature of the Hmong and Dao ethnic minorities. They hold a market on Saturday night to dance, sing, sell various handmade items, and operate folk games on the next day. Here, tourists can meet hospitable indigenous people, as to join them in numerous enjoyable activities.
Read more: Sapa – The foggy town of Viet Nam.
I. History of Sapa's Love Market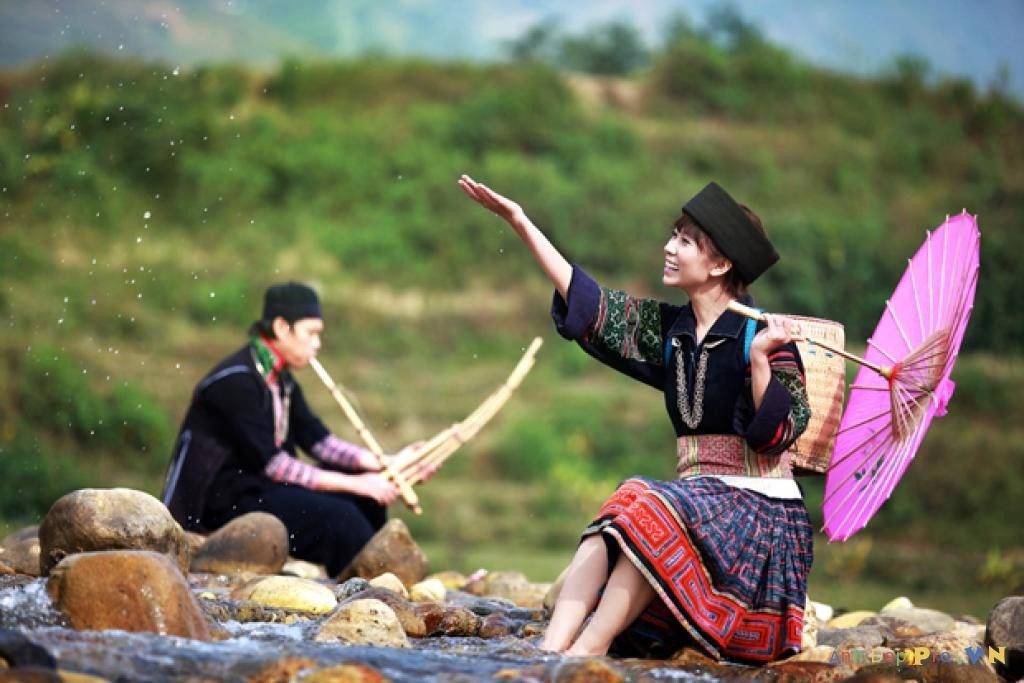 The love market in Sapa is the oldest appearing in Northern mountainous regions compared to Bac Ha and Khau Vai, but no one knows exactly when this activity began. Previously, the fair was held once every Saturday, the ethnic people from all over the villages flock together to this place to meet and exchange goods. Since they lived in remote areas quite far from Sapa, they always set out early on Saturday to arrive here in the evening to rest.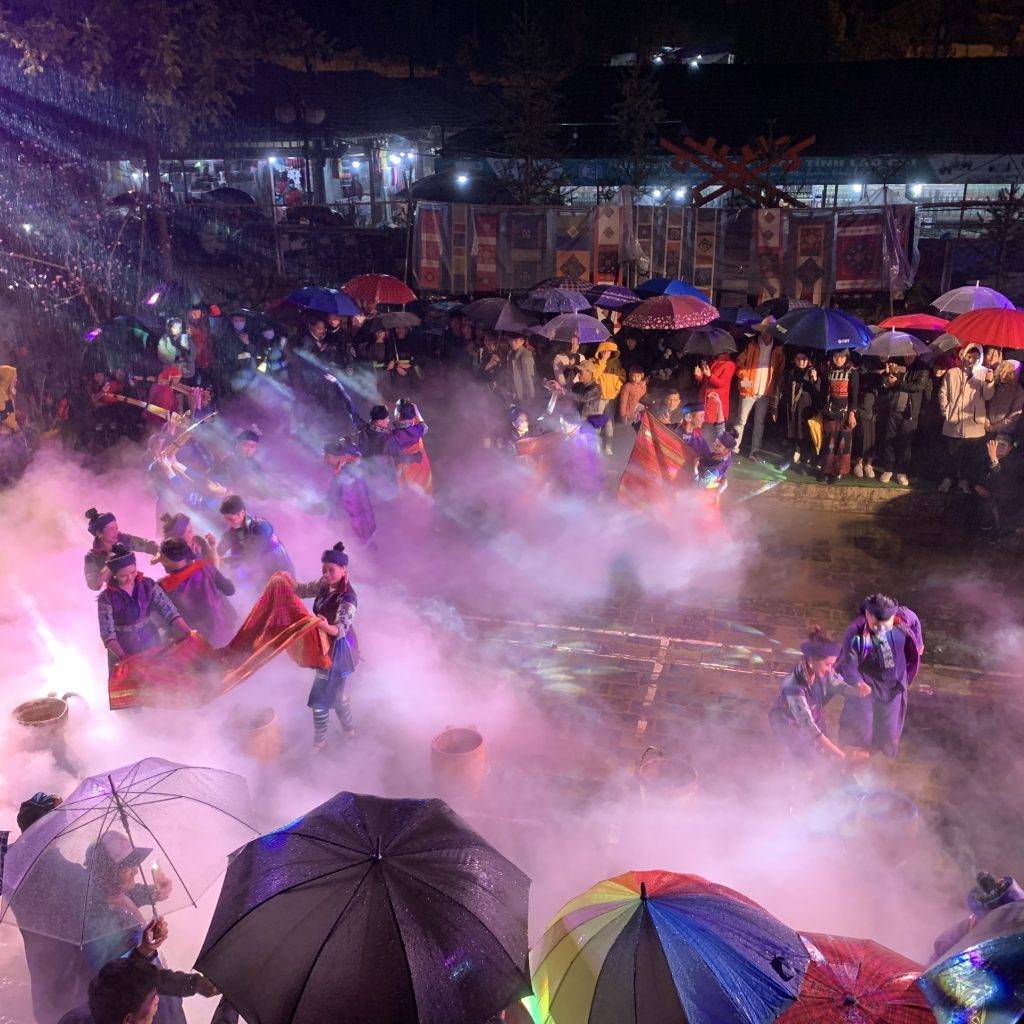 However, young people do not want to rest, they love to get to know one another by participating in activities, such as dancing, singing, playing folk games, and the leaf trumpet, which express their desire for eternal love.
At that time, the Love Market only took place in a vacant corner in front of the market. After buying and selling stuff, everyone gathered at the gate to join the activity. Boys and girls standing in small groups searched for their crushes. When they met the apple of their eyes, the boy blew the trumpet and danced. If the girl accepted him, she would spread her umbrella, blow the leaf trumpet, and dance around him – that's called The Dance of Love.
Read more: Sapa, an absolute landscape treat in the cold of Northwest
1. Current activities in Sapa's Love Market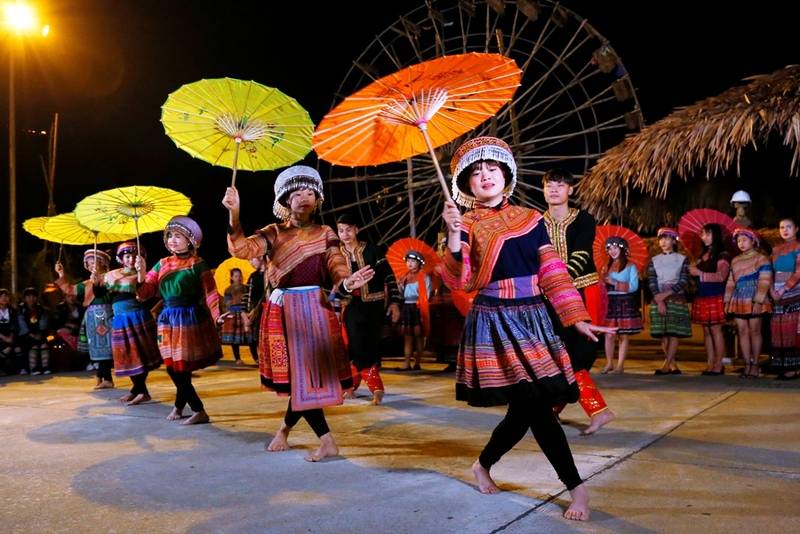 Sapa's Love Market is fairly touristy now but this is still an interesting cultural occasion to learn about.
On Saturday afternoons, you will come across many Dao girls wearing colorful costumes, silver jewelry, with tiny bells hung on clothes to create fun sounds. They often gather in groups, singing and dancing traditional dances until the night.
The girls aim for Dao men in indigo shirts and scarves, wearing wristwatches and cassettes on their shoulders. After the guy confesses his love, the girl will try to escape from him, yet he will do his best to hold her hand. After a few minutes or hours, if the girl accepts him, she gives the guy a gift in return, like a ring, a bracelet, or a comb. Then, the girl's friend will take her to the chosen man. The couple goes wherever they want, some even end up with a happy marriage.
2. The location
Love Market is held right at the square opposite the Stone Church, where you can get to within just 5 minutes by motorbike or walk to. More specifically, at about 6:30 to 7:30 pm every Saturday, going along Xuan Vien Street, you will see a bustling market with different unique entertainment activities for the weekend.
3. Best time to visit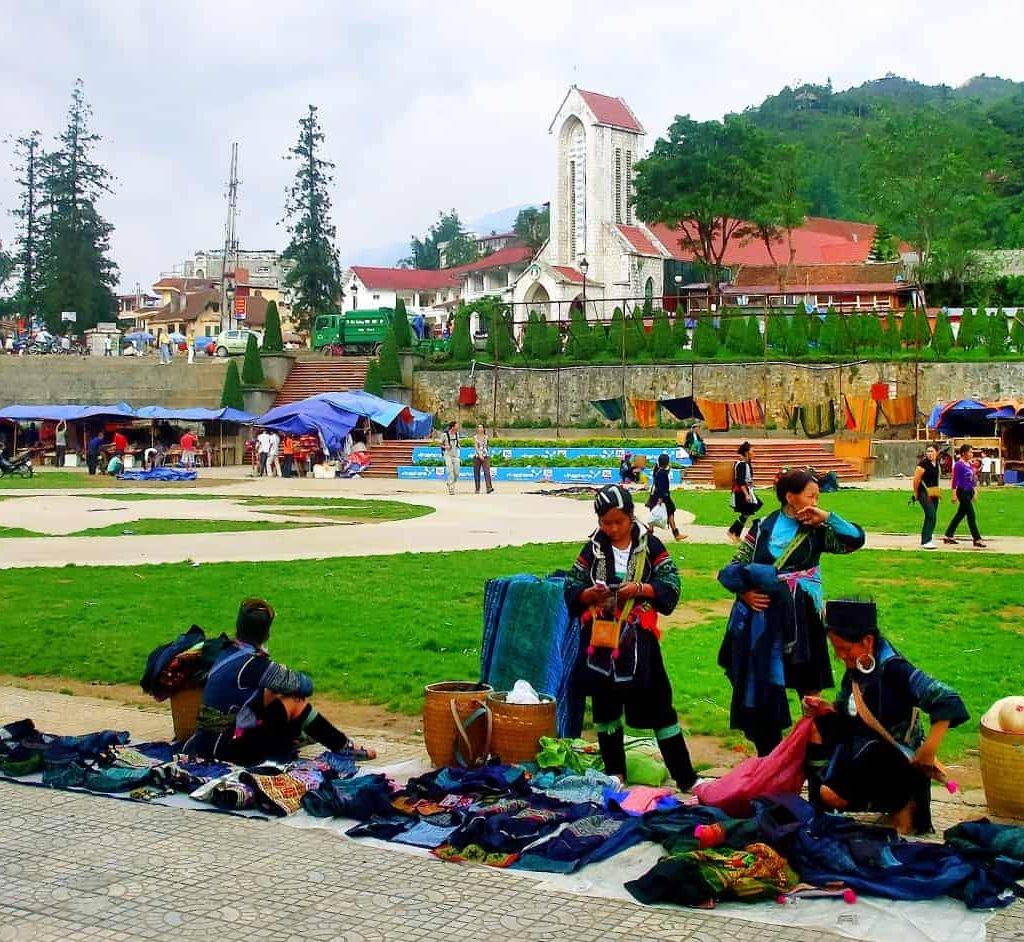 Each season passes by, Sapa's Love Market features a distinctive beauty, but the following two periods are most favorable for you to experience this opportunity.
– Winter-Spring (from November to February)
This is the peak time of Sapa even though the place is suffering from a severe cold. Tourists coming this time want to enjoy the chilly weather as well as admire the scenic flower season, therefore, the Love Market is much busier with countless people and stalls selling handmade products.
– Autumn (from August to October)
The love market will be less bustling in fall as it returns to the original features, without too many tourists, but mostly locals who come to buy necessary things and throw themself in rustic musical performances.
Read more: Thac Bac, the towering waterfall amidst mountainside and world-famed terraces of Sapa
II. What to do in Sapa's Love Market
– Enjoy Sapa specialty dishes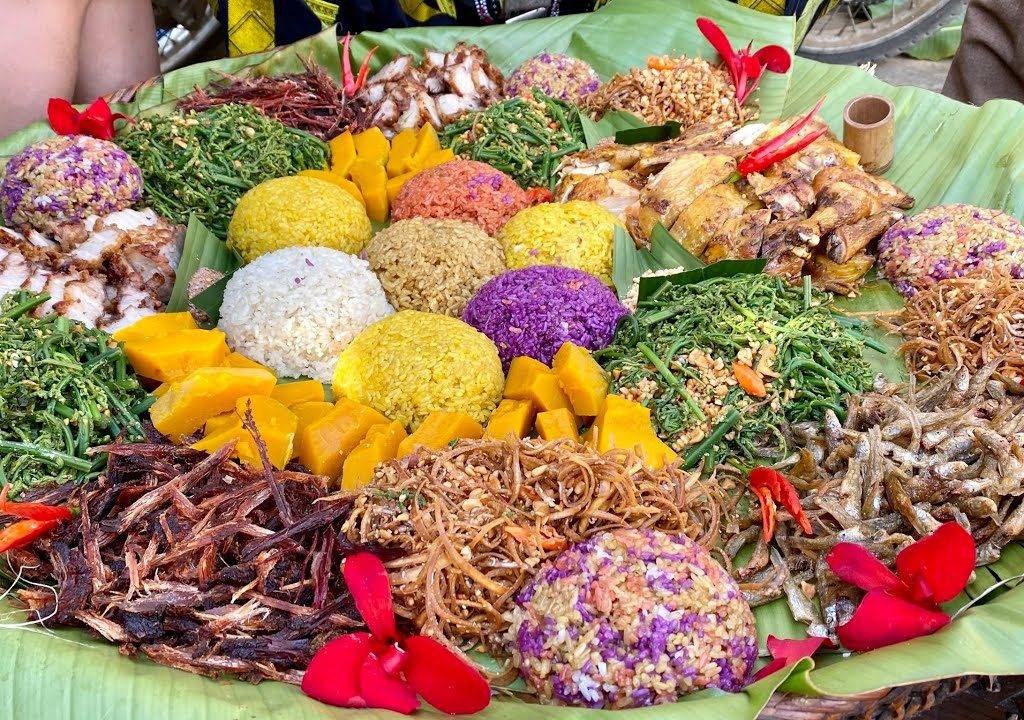 Around the market stands multiple restaurants selling delicious and quirky dishes, such as salmon hot pot, grilled stream fish, Thang Co, etc. Besides, don't miss the street food at the sidewalk, which typically are grilled skewers from pork, beef, mushrooms, fish, vegetables, or chestnut cakes.
Read more: 5 "unique" dishes in Sapa
– Participate in cultural activities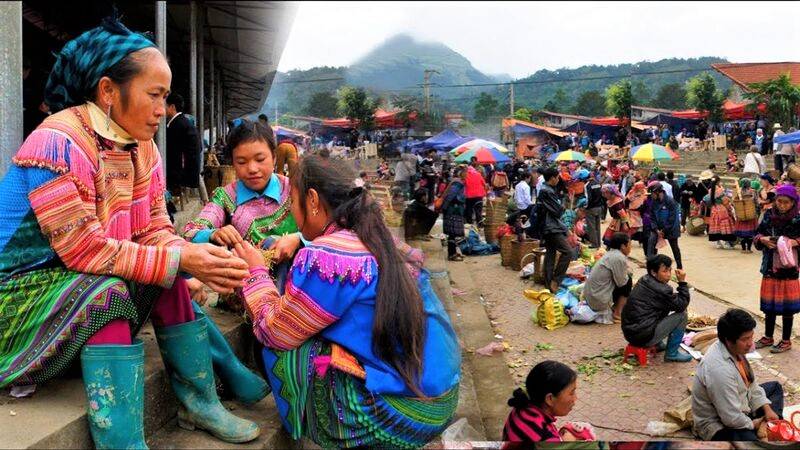 Visitors can dance with the locals under the background music of Dao boys playing. Or, play their traditional games such as O An Quan, Blindfolding, and Cheraw dances.
Read more: WONDERFUL SAPA TERRACED FIELDS
– Purchase handmade items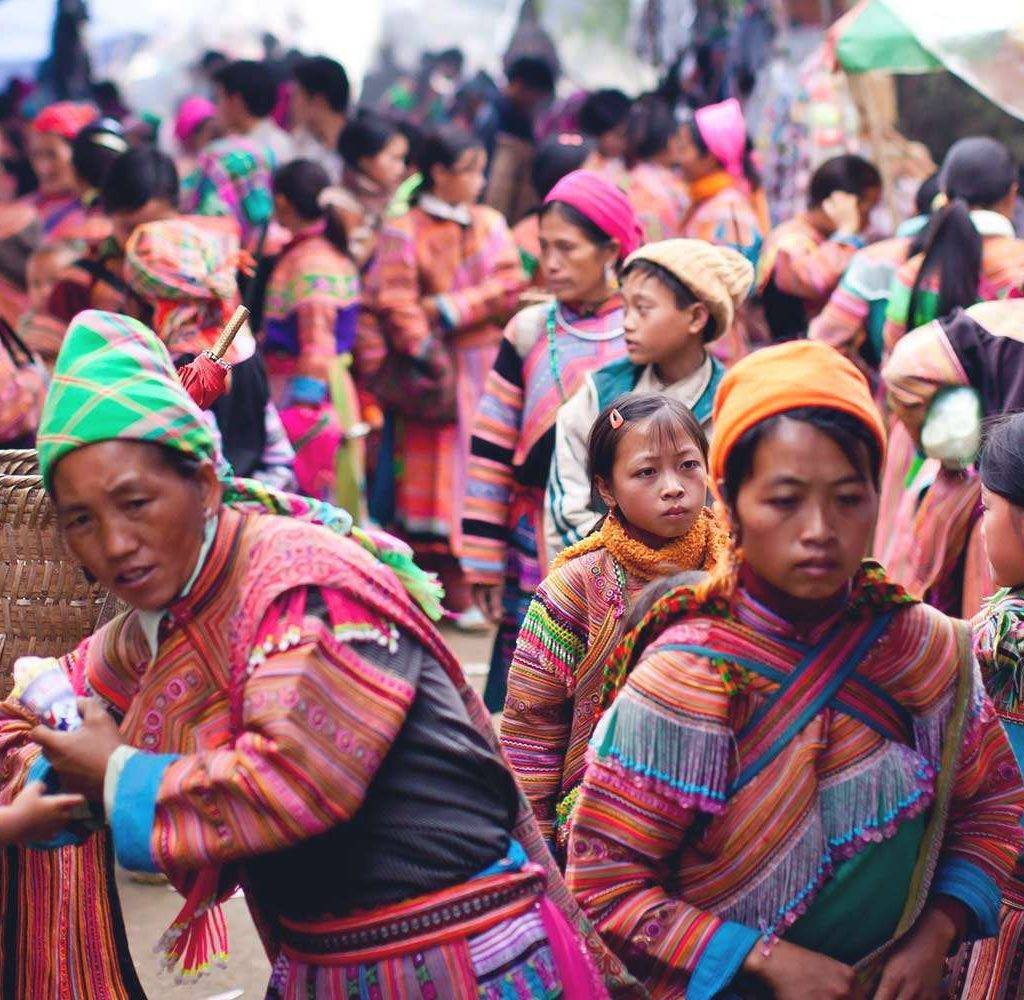 Aside from cultural activities, there are also plenty of affordable souvenir items with unique textures, made by locals: silver bracelets, embroidered-brocade bags and purses, keychains, and so on.
III. Notes when going to Sapa's Love Market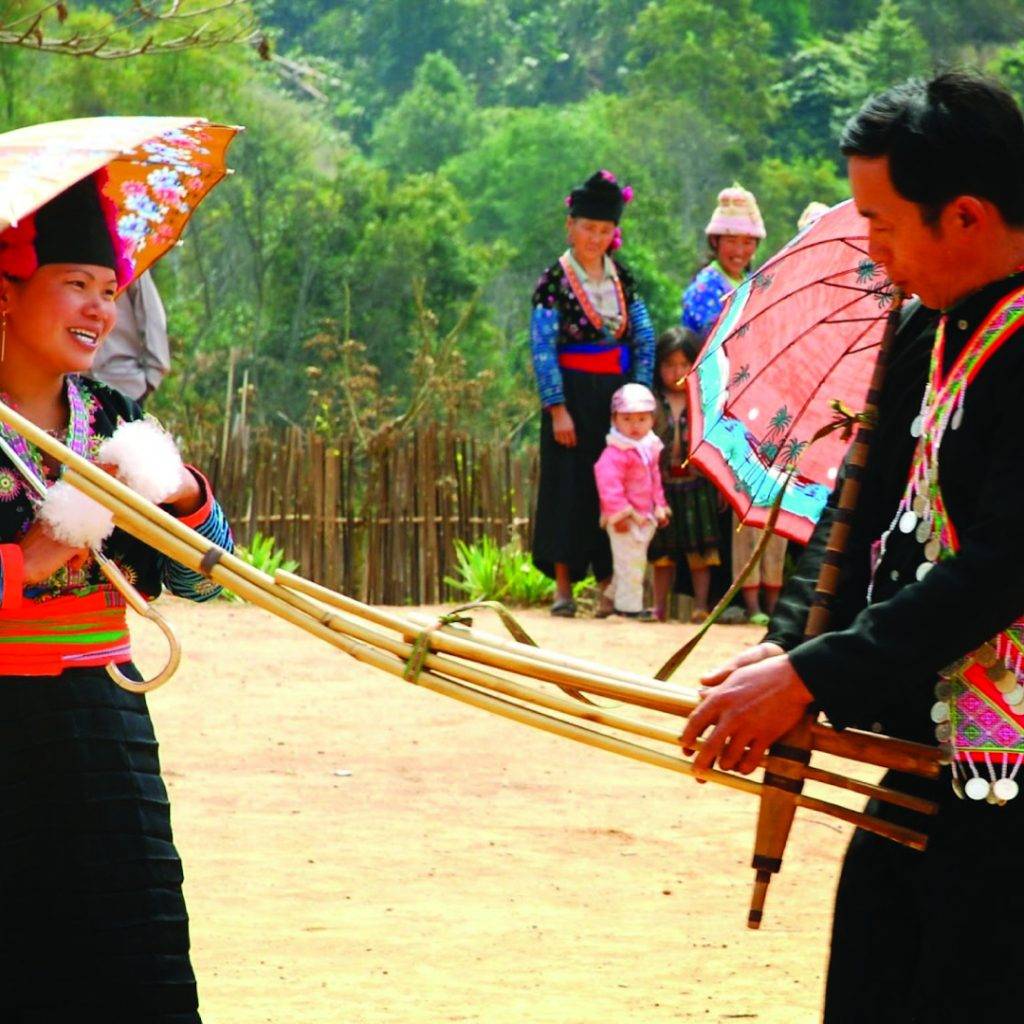 – Plan your Sapa trip on the weekend: As the Love Market is only operated on Saturday night, try to spend an evening here not to miss this activity.
– It's not polite to tease the local boys and girls there: Any ethnic girl or boy coming to the Love Market wants to find a suitable lover. They are gentle and honest, so it's good to join them but not joke with them.
– Stick to personal belongings: The crowds are ideal for pick-pocketing. Bear in mind to pay special attention to your wallets and bags in the sea of ​​people.