LY SON ISLAND – MARINE PARADISE OF QUANG NGAI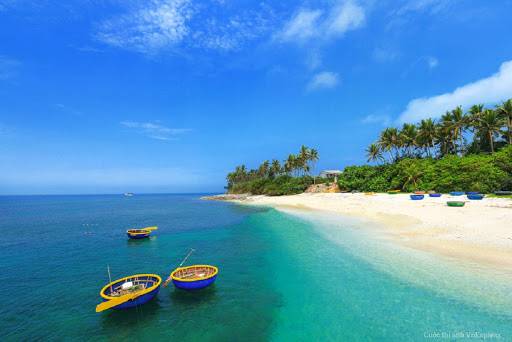 Considered as the "fairy island" in the middle of the sea, vast with turquoise blue water, Ly Son Island will definitely be a destination that makes visitors always excited.
1. Overview of Ly Son Island tourism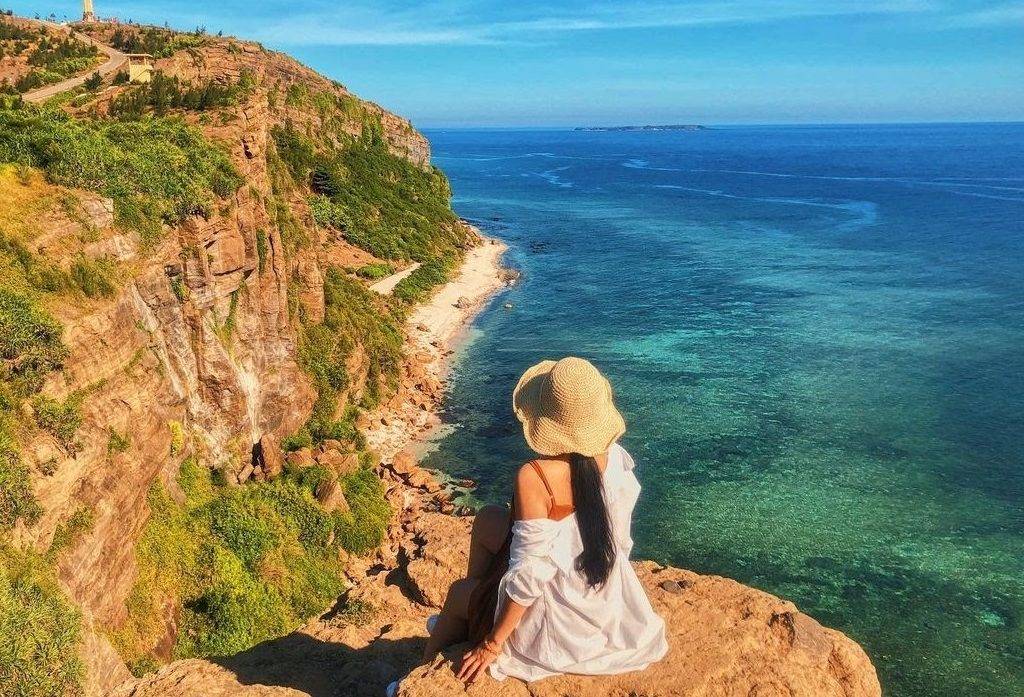 Ly Son is an island district of Quang Ngai province, located about 30 km from the shore, with an area of ​​nearly 10 km2 and a population of more than 20,000 people. Ly Son Island consists of 3 islands: Lon Island, Be Island, and Mu Cu islet. Lon Island, also known as Cu Lao Re, is the center of Ly Son. Ly Son Island leaves an unforgettable impression in the hearts of visitors with days of warm sunshine, clear beaches, and charming people.
2. The appropriate time to visit Ly Son Island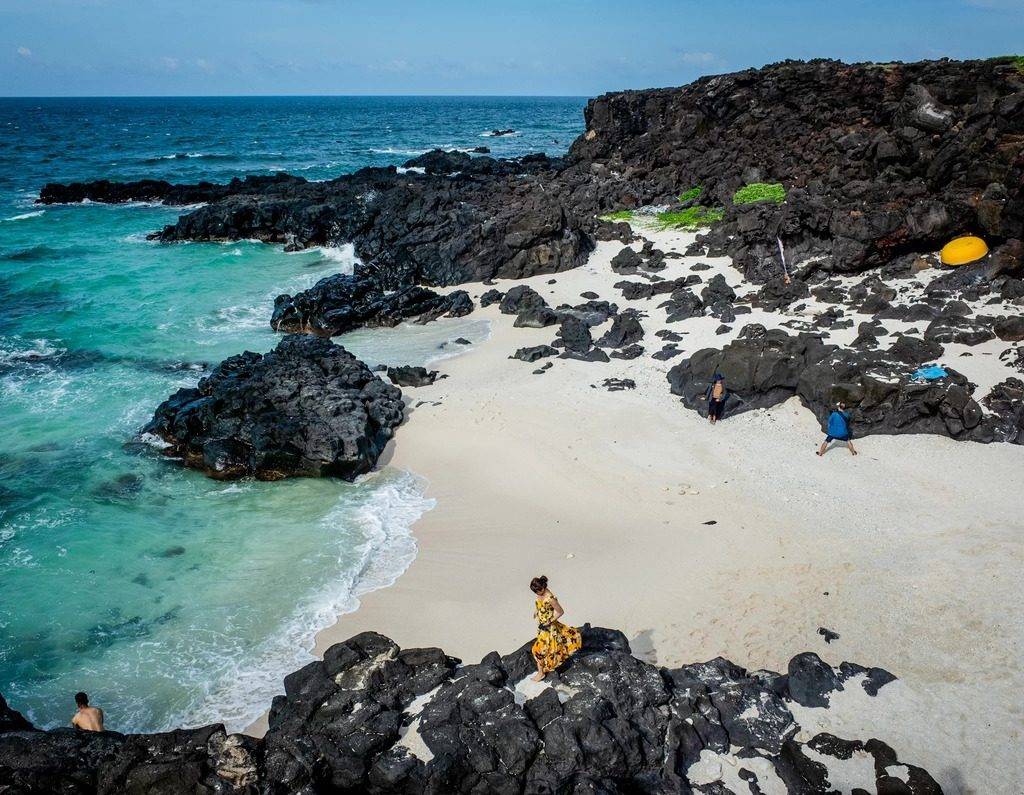 The most suitable time for Ly Son Island tourism are:
In summer, from June to September, the weather is quite lovely and sunny, ideal for going to the beach.
Ly Son garlic season starts in September and ends around early December.
The ceremony to remember Hoang Sa soldiers takes place on March 18-19-20 (lunar calendar).
3. How to come to the island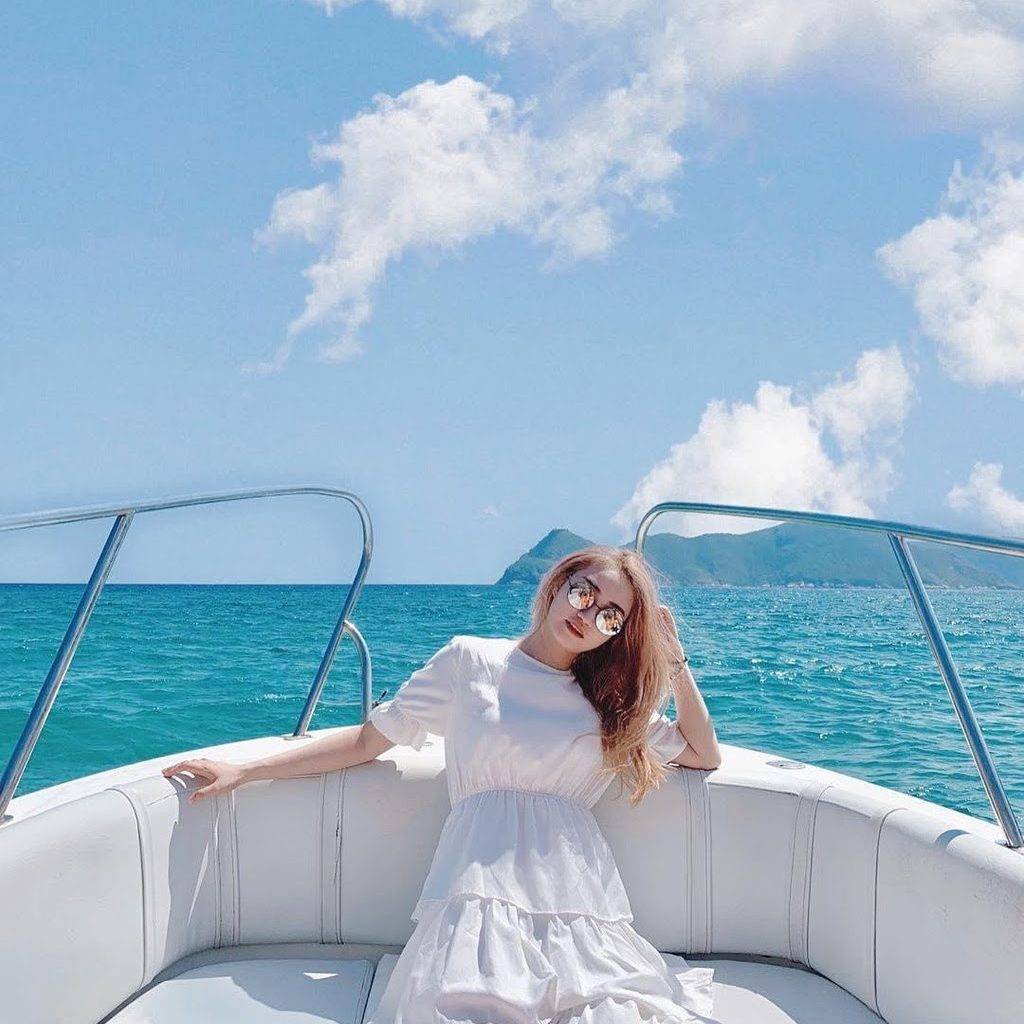 If you travel by plane, it is about 60km from Chu Lai airport (Quang Nam) to Sa Ky port. Then, you can choose to take a taxi or bus.
If taking the bus, you go to the airport to catch the bus 12 with the cost of 40,000 VND / ticket (about 2 US dollars/ 200 yen) to the end of Quang Ngai City Central Bus Station (about 1 hour 15 minutes).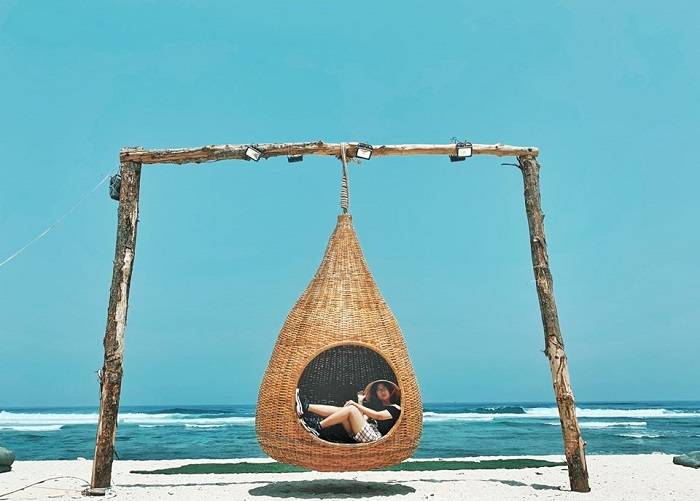 Or, you can rent a taxi to get to Sa Ky port for about 270,000 VND (about 11 US dollars/1350 yen). Whether by plane or car, you have to go to Sa Ky port (20km from Quang Ngai center) and buy boat tickets to Ly Son.
*Boat tickets to Ly Son: There 2 types of trains to Ly Son: the 30-minute train – 155,000 VND / ticket (about 7 US dollars/ 775 yen) and the 1-hour-5-minute train – 135,000 VND / ticket (about 6 US dollars/675 yen).
*The time the boat runs from Sa Ky: 7:30, 9:30, 11:30, 13:30, 15:30. Phone: 055 3626431, 055.3626138.
4. Transportation on Ly Son Island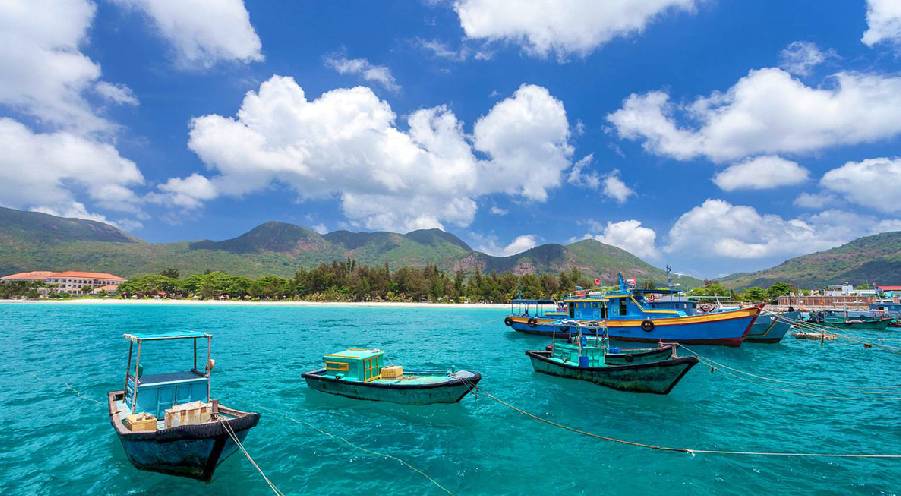 Ly Son Island is small, so this is the main means of transportation. The rent fee is about 120 – 150,000 VND / day (about 5.5-7 US dollars/ 600-750 yen). You can rent at your hotel.
Taxi on the island is super expensive of 30,000 VND / km (about 1.5 US dollars/150 yen).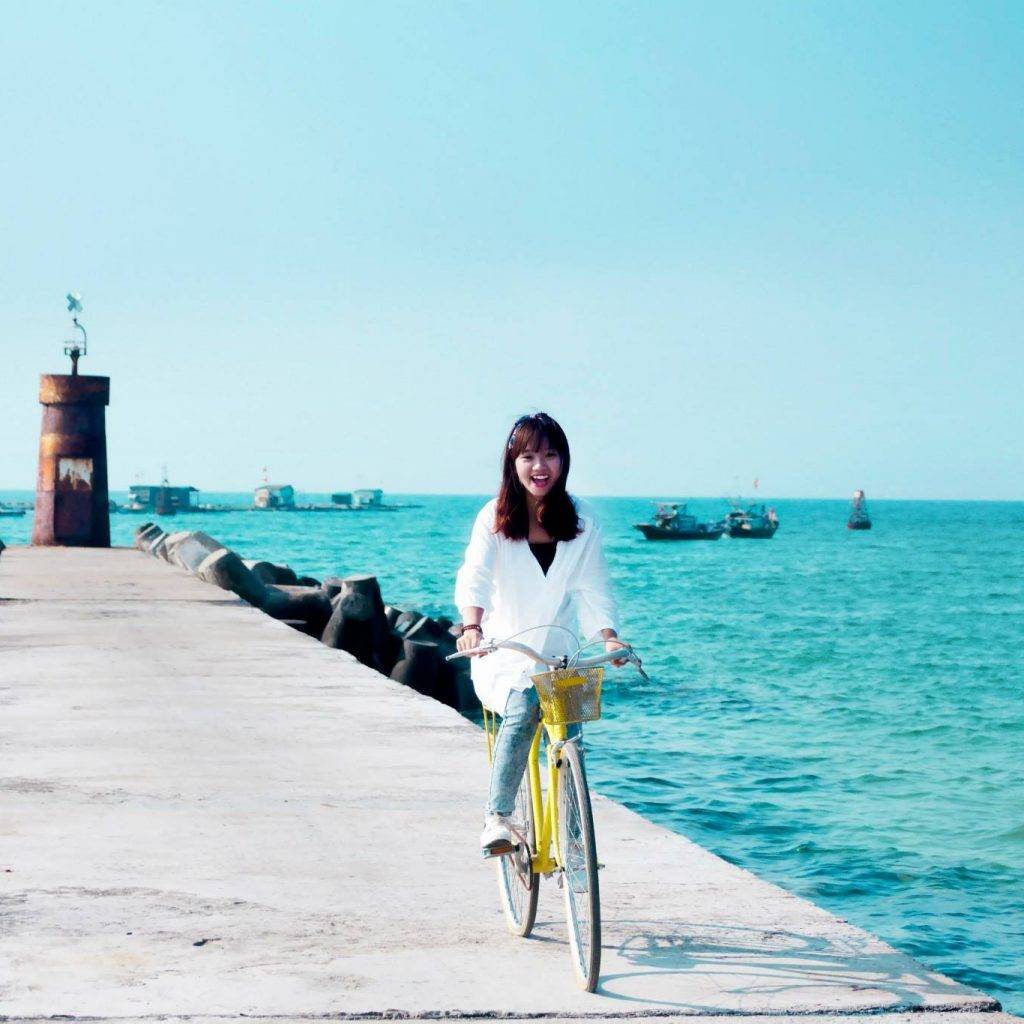 You can borrow someone's bike on the island to go around the pier or the market, but it is not okay to go far because the uphill road is quite curved, and there is also no bicycle rental service on the island.
5. Where to stay on Ly Son Island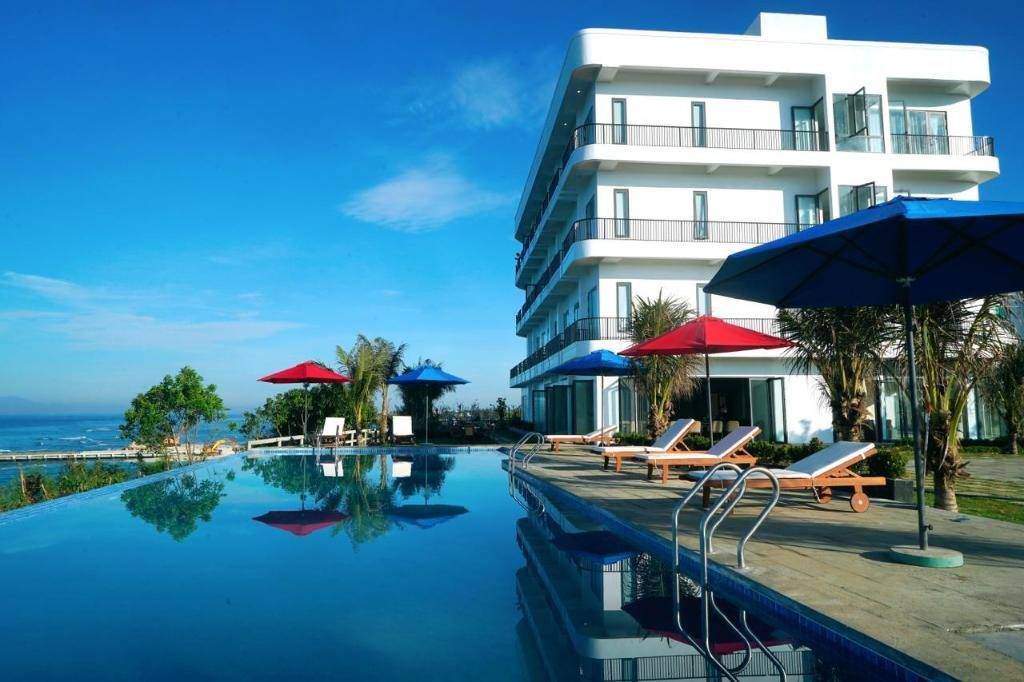 There are many options for you when coming to Ly Son. Depending on your needs and budget, you can choose suitable accommodation.
The most luxurious hotel in Ly Son is 4-star Muong Thanh, priced from 1.6-2.5 million VND / room (about 70-110 US dollars/8000-12500 yen). The hotel is near the beach with a swimming pool. The shuttle service from the port to the hotel costs 200,000 VND (about 9 US dollars/ 1000 yen) (if you take a taxi by the port, only 60,000 VND (about 3 US dollars/ 300 yen).
Central Ly Son – a prime location right at the wharf: The average room price is about 1 million VND (about 50 US dollars/ 5,000 yen).
Phat Thinh – Ly Son motel is newly built with clean rooms. The price is from 150 – 200,000 VND / room (about 7-9.5 US dollars/ 750-1000 yen), depending on your ability to negotiate with the landlord. Phone: 0169 8589602.
Ms. Thuan (098 336 42 22), Nguyen Quang (Ms. Mot – 098 3095619). The price is from 100 – 150,000 VND / room for 2 people.
*Note: when choosing the budget hotels or homestays, remember to tell them to pick you up at the port.
6. Where to go in Ly Son
Lon Island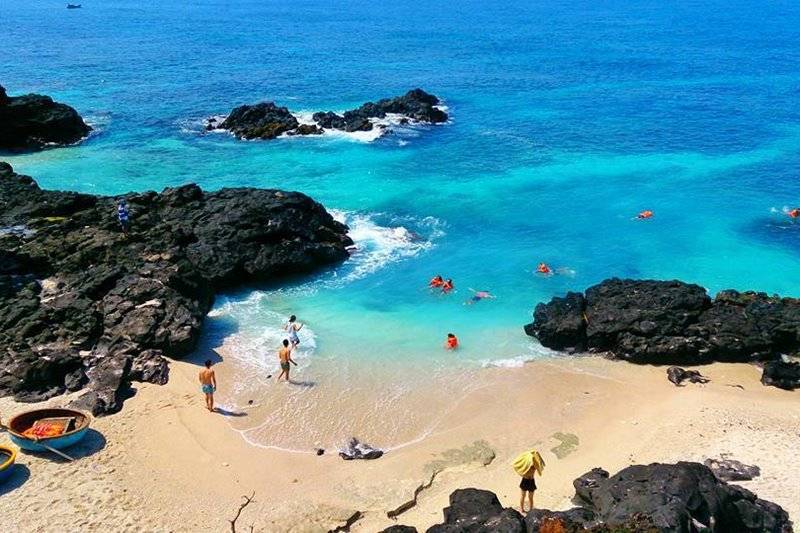 This island is divided into 2 areas: East Village and Western Village. The distance from the port to these attractions is no more than 8km.
Western Village: Chuc Pagoda, watching the sunset at To Vo Gate (in this season, it is around 5 o'clock because the sun will set soon.)
East Village: Watching the sunset at Thoi Loi Mountain (also 5 am), Volcanic Crater, Hang Pagoda, Hang Cau (the coast has super beautiful cliffs), Mu Cu, Hai Dang, communal houses, and churches.
Be Island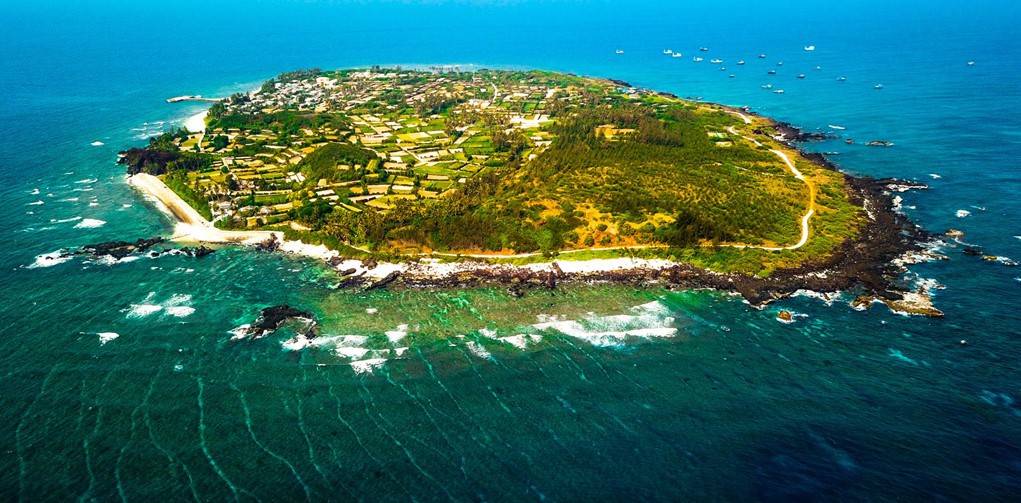 Be Island is 10 minutes away from Ly Son by boat, only 80 households with about 400 people. You will buy the train tickets at the port early in the morning. Then, you will start the journey from 6:45, and there are many ships, so don't be afraid that the tickets run out. When there are enough guests, the ships will run. In the afternoon, you will buy the tickets at Be Island with the price of 40,000 VND / person (about 2 US dollars/200 yen).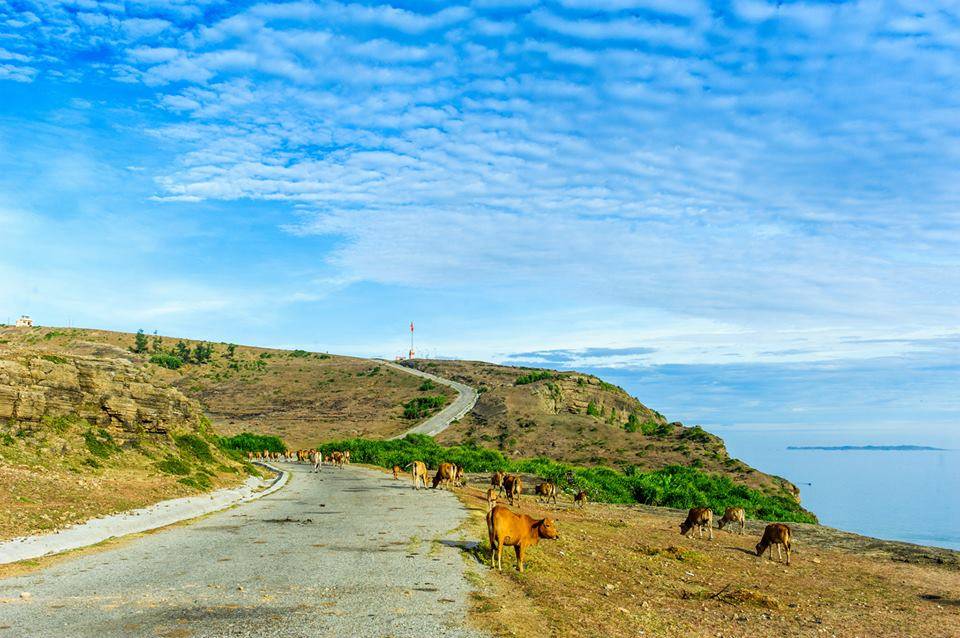 On Be Island, there are 3 beaches to visit: Chinh beach, Ong Rua beach, and Dua beach. The tram will run 1 round with the cost of 30,000 VND (about 1.5 US dollars/150 yen), but if going to the beach, it is only 10,000 VND / time (about 50 yen).
You can reach Chinh beach by tram or walk. At Chinh beach, there are many restaurants and bars. You can rent a storage space, a freshwater bath 20,000 VND / person / bucket of 22 liters (about 1 US dollar/ 100 yen), or a life jacket 10,000 VND / person (about 50 yen).