PHU QUY ISLAND – THE PRISTINE ISLAND OF PHAN THIET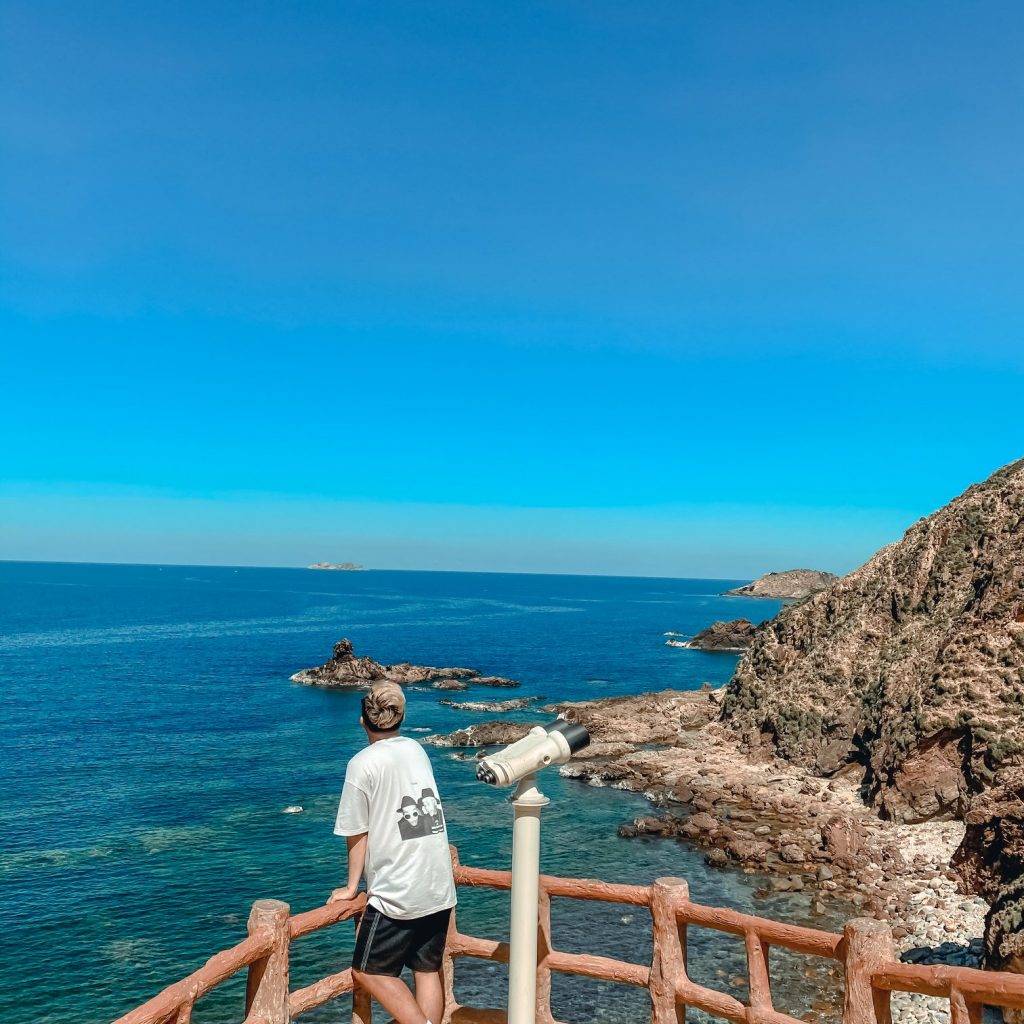 Phan Thiet is a famous tourist destination with many interesting stops, such as Rom Island, Cham Tower, Co Thach Beach, Cu Lao Cau Island, etc. Besides, Phu Quy Island, Phan Thiet, is an attractive place for youngsters now because it is a relatively unspoiled tourist destination.
1. Introduction about Phu Quy Island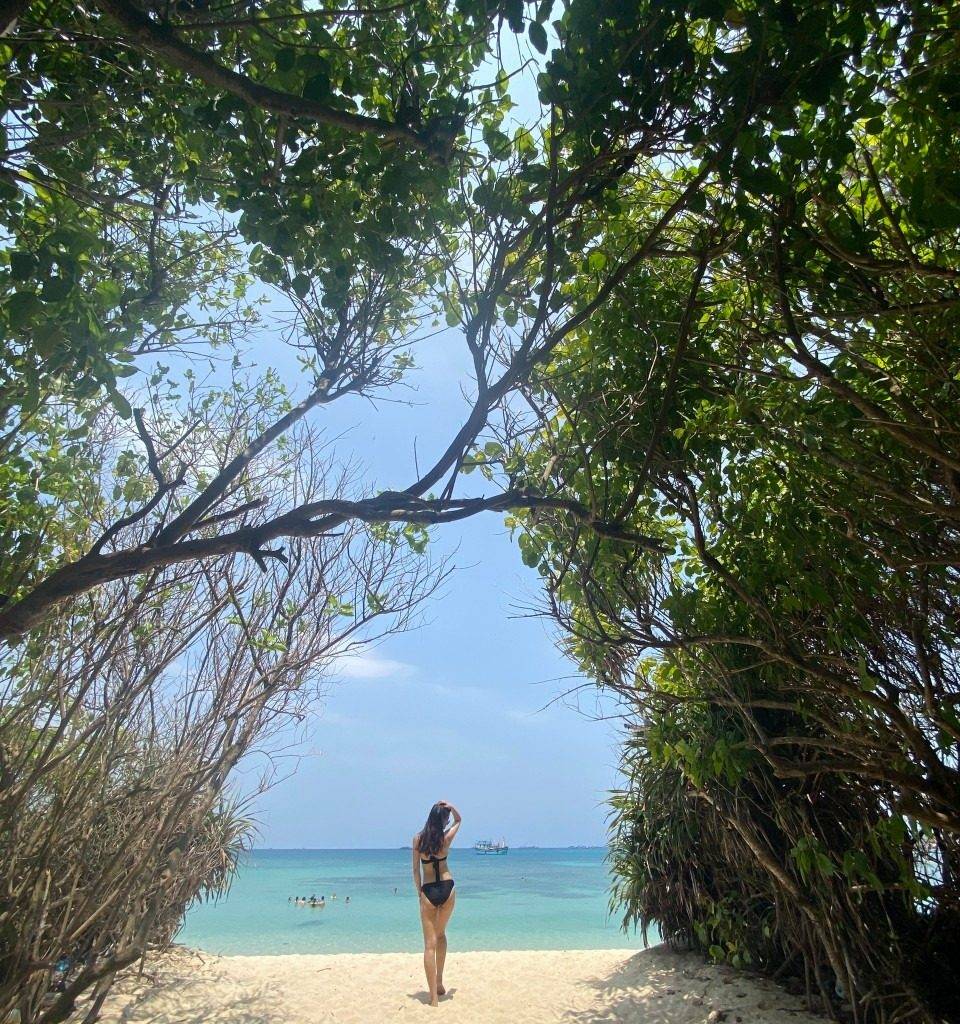 Phu Quy Island is a small island district in Binh Thuan province, about 120km from Phan Thiet city, with an area of ​​16km2. Phu Quy Island has long been familiar to many people with the names: Co Long, Thuan Tinh, Cu Lao Khoai Xu, Cu Lao Thu, etc.
Phu Quy is blessed with not only natural resources but also beautiful landscapes. Your first impression when coming here is the very pristine scenery and almost no touch of professional travel services.
2. The ideal time to go to Phu Quy Island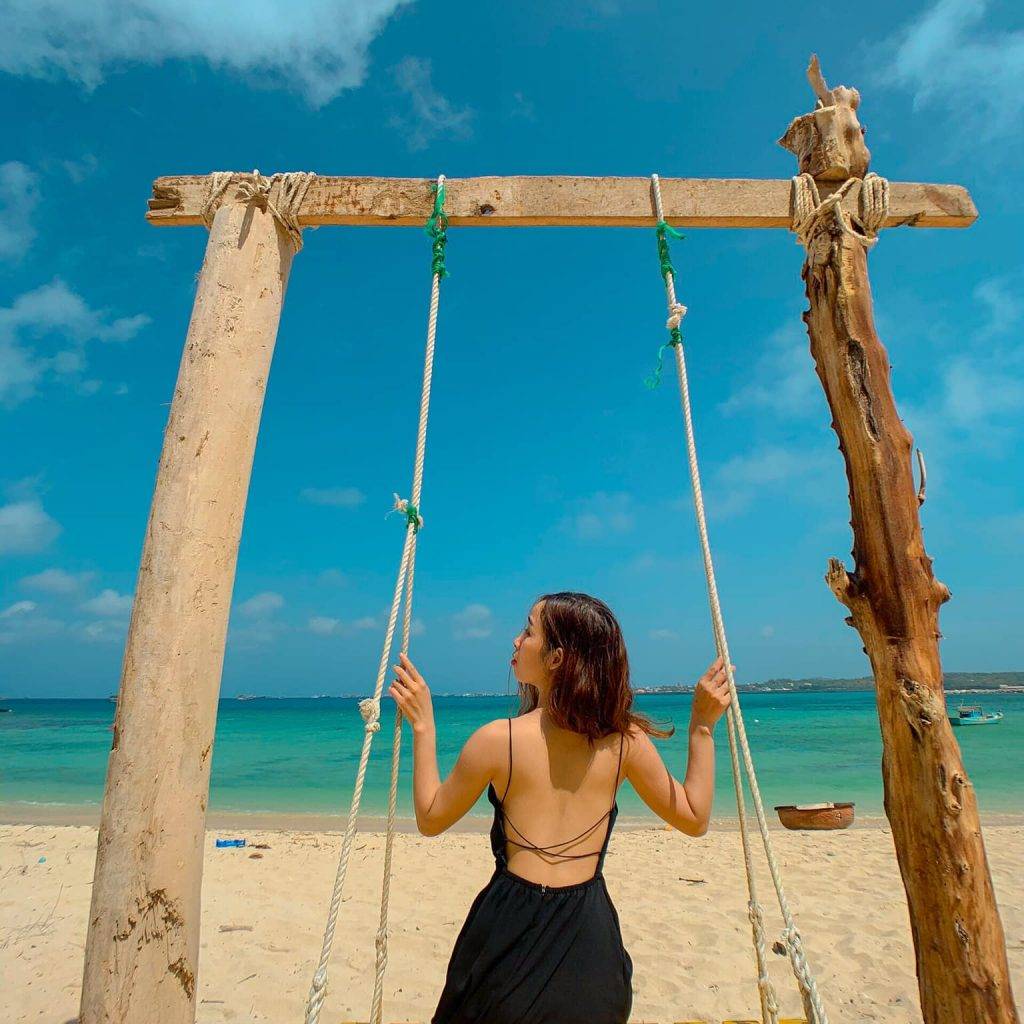 The best time to visit Phu Quy Island is from December to June. At this time, the sea is smooth and precise, which is convenient for moving to the island and enjoying it there. With beaches, coral reefs, black rock clusters, colorful rocks, and the cool climate all year round, this attracts more and more tourists.
3. How to move to Phu Quy Island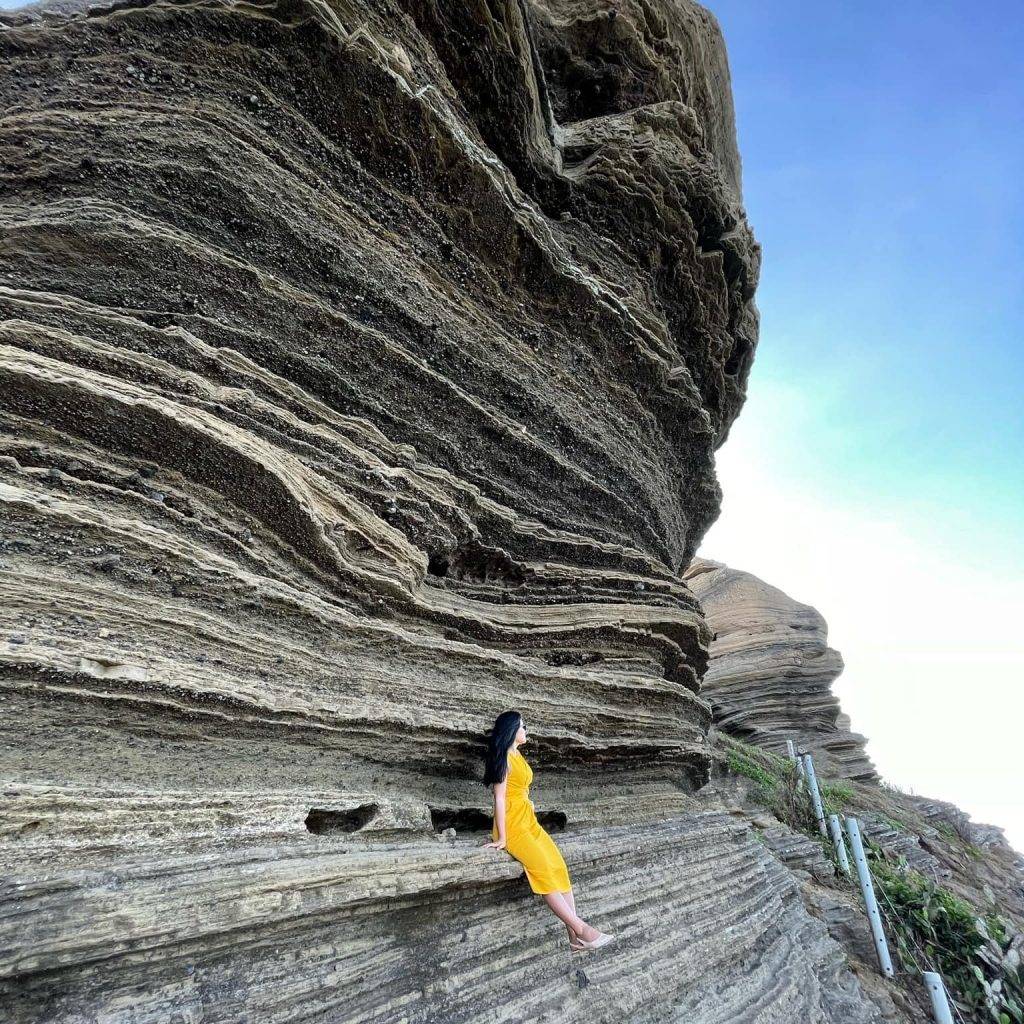 The only way to go to the island is to Phan Thiet city harbor by many different means, such as airplanes, trains, buses, etc., then you take the train to Phu Quy.
There are two types of trains moving to Phu Quy Island: slow trains (6 hours) with the price of 150,000 – 250,000 VND (about 7-11 US dollars/ 750-1250 yen) / person and high-speed trains (3 – 3.5 hours) at the price of 250,000 – VND 350,000 (about 11-17 US dollars/1250-1750 yen) / person.
4. Places to visit on Phu Quy Island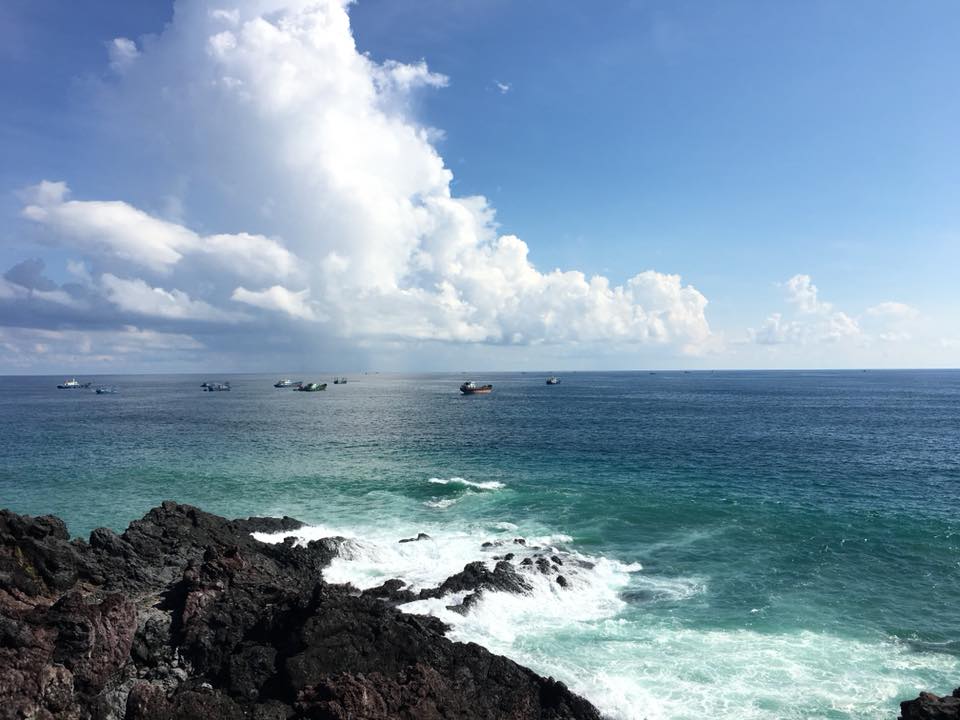 – Bai Nho (Small Beach) – Ganh Hang:
It is one of the beautiful beaches of Phu Quy with the crescent shape limited by rocky outcrops. The beach is small but very airy and quiet. The sea here is blue, fresh with few boats, which becomes an ideal place for any tourists who want to immerse themselves in nature.
– Van An Thanh:
Located on a white-sand beach next to the coast of Trieu Duong village, Tam Thanh commune, Phu Quy district. Currently, in Van An Thanh, there are nearly 100 skeletons (including whales, leather turtles). It can be considered as an oceanographic museum with a rich collection of whales.
– Trieu Duong Bay:
This is a familiar place with many locals and tourists, with wide, flat sandy beaches, clear blue sea, and a shady poplar forest on the shores, which is suitable for picnics.
– Linh Quang Pagoda:
As a national historic site located on a high hill in My Khe village, Tam Thanh commune, the pagoda still retains the ordinances of the Nguyen dynasty.
– Linh Son Pagoda – Cao Cat Mountain:
This is a beautiful landscape complex of Phu Quy. Cao Cat Mountain is considered as a sacred mountain by the islanders, located in the north of the island, where a majestic Quan Yin Buddha image is located on the top of the mountain. From the top of Cao Cat, visitors can zoom into ample space around the island.
5. What to do on Phu Quy Island?
– Watch the sunset:
Coming to Phu Quy Island, no matter what you plan, you cannot take your eyes off the brilliant evening here. Because from here, you can look over the scenery far away, where when the sun falls, there will be spectacular orange color in the sky.
– Go to the beach: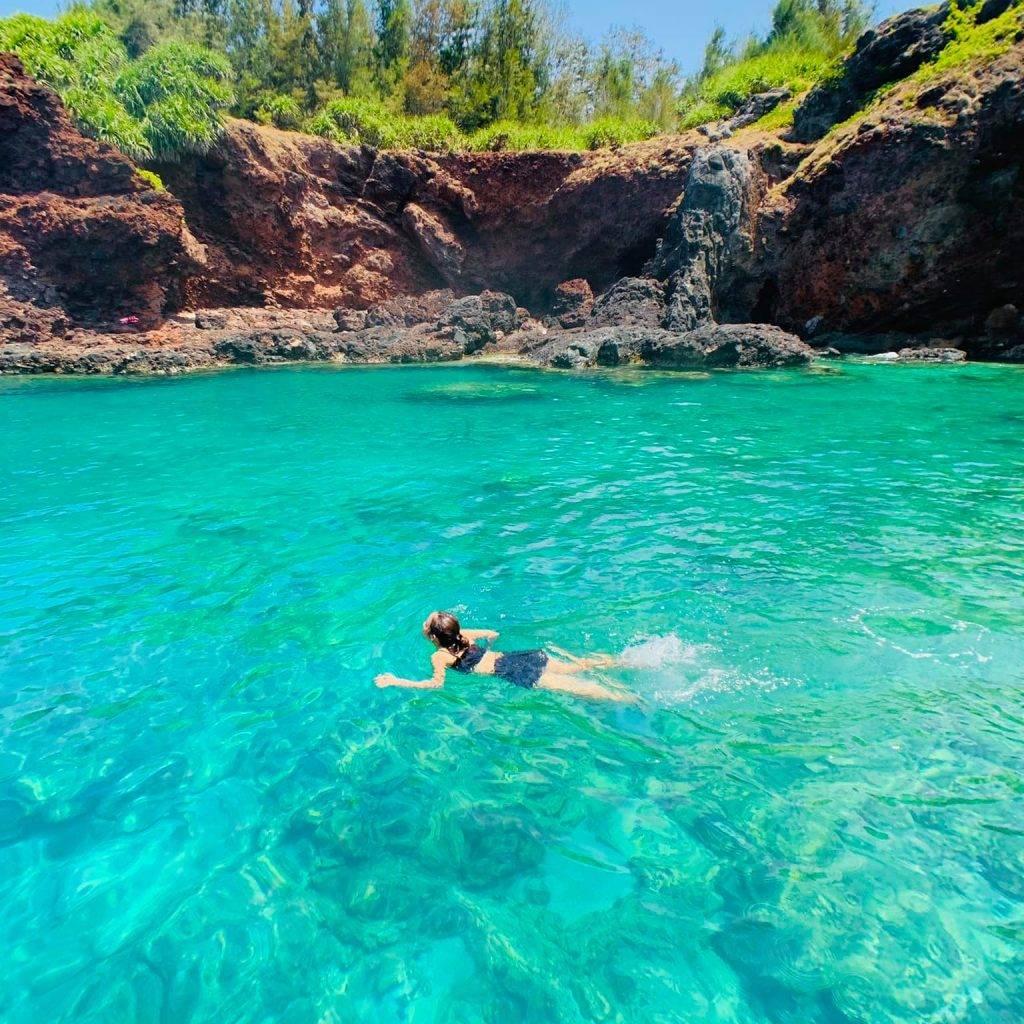 Phu Quy Island has only been known for the past few years, and it isn't very easy to travel there. Because few people go to the island, the beaches here are genuinely clean, bright, and not crowded. You can enjoy soaking yourself in the clear water, watching the vast sky and singing, doing everything you like without fear of affecting others.
– Explore the island by motorbike: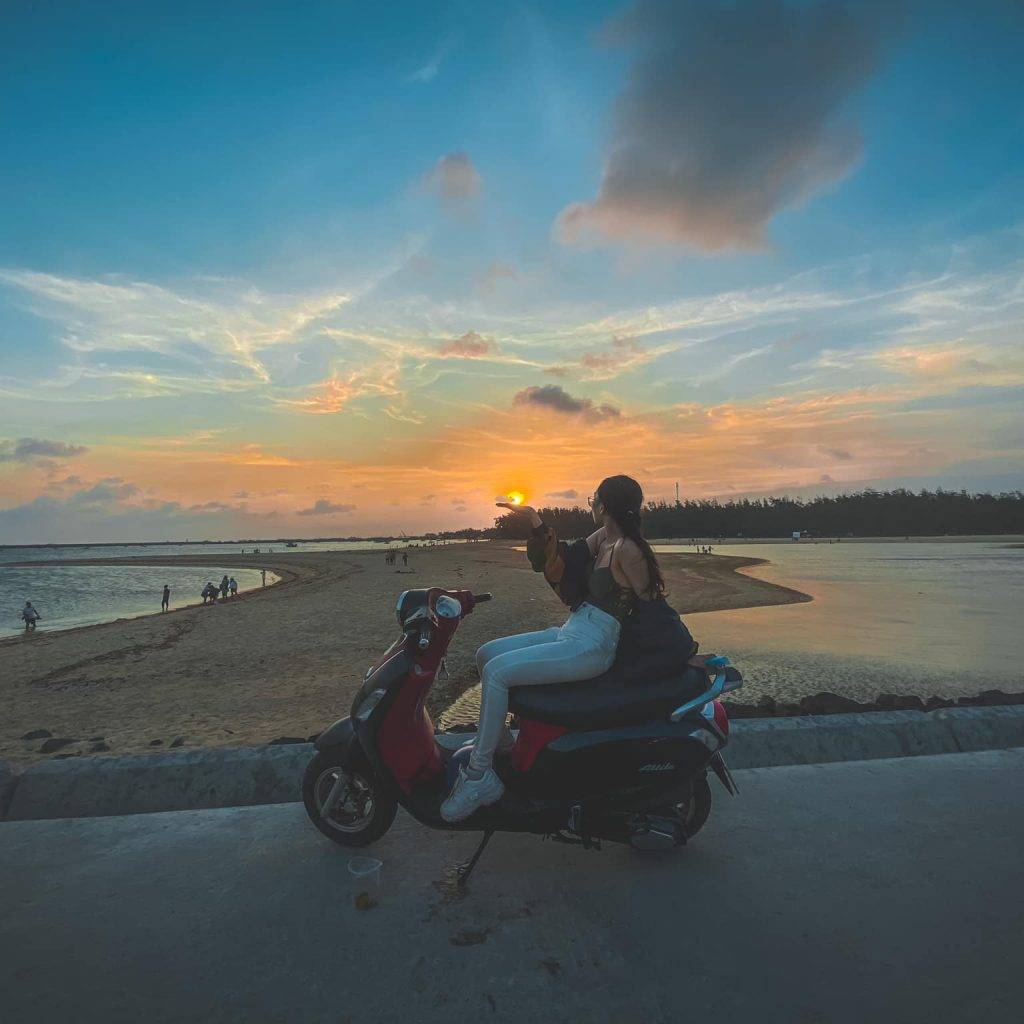 There is no better way to explore the island than using a motorbike. Another particular highlight is that although it is a small, unspoiled island and never seen the traffic police, the people here abide by the traffic laws. Discovering the island by motorbike is an exciting experience.
– Sitting on the boat to admire the small islands along Phu Quy:
Going to Phu Quy Island without hiring a small boat to stroll around the along small islands, the trip will not be considered complete. You can easily rent a small boat in the harbor for about 300,000 – 400,000 VND (about 15-20 US dollars/ 1500-2000 yen), depending on the number of people.
6. What to eat when visiting Phu Quy Island?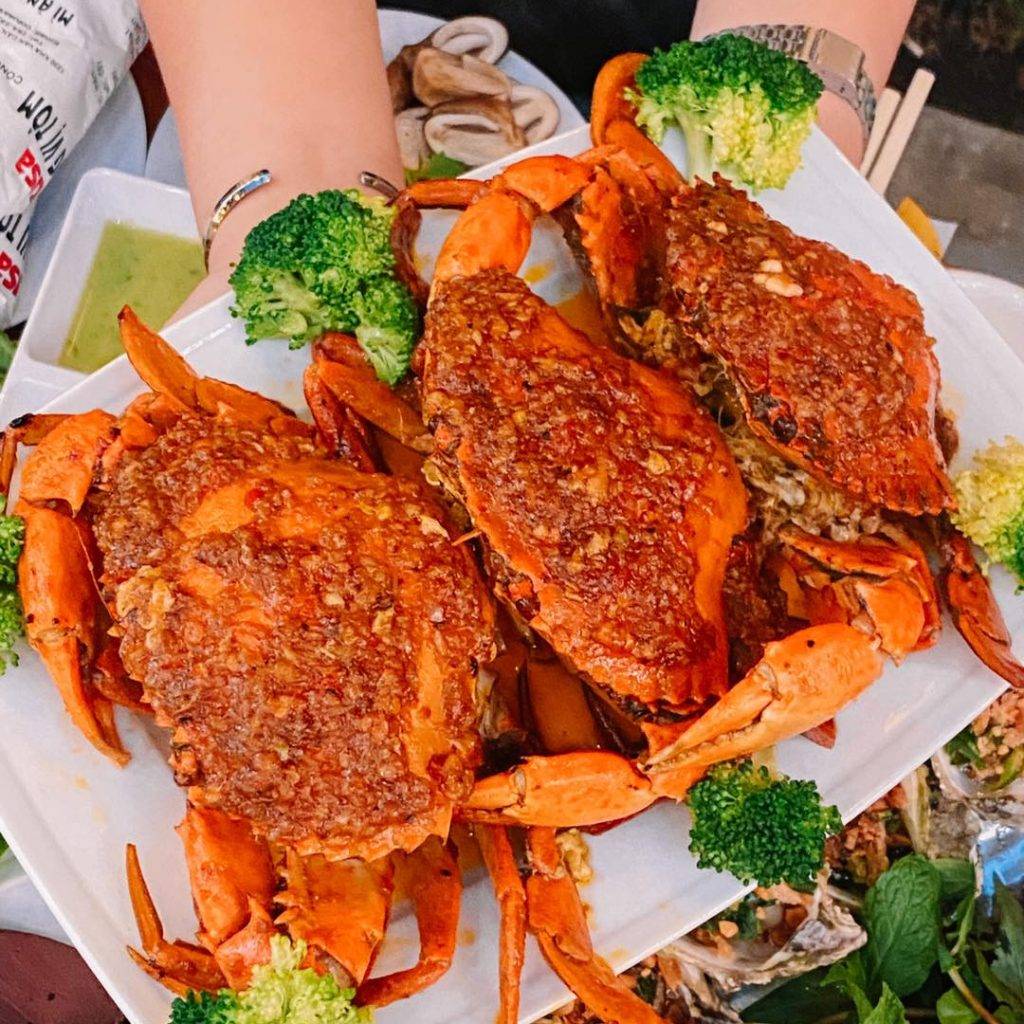 – King crab:
The king crab is called the king of all kinds. In feudal times, this type of crab was given to the King by the soft, tasty, and nutritious meat. The king crab has thick red armor and is even bigger and sharper. However, with so many outstanding features, the price is not too high, only about 350,000 – 400,000 VND (about 17-20 US dollars/1750-2000 yen) / 1kg.
– Phu Quy Jumping snail:
This is a special type of Phu Quy Island. Snails after washing off the oil will be marinated with spice, then baked and served while still hot. The crunchy snail meat, mixed with the aroma of fresh onions, chili, and coconut, is exceptionally appealing. The price of a jumping snail dish ranges from 50,000 – 80,000 VND (about 2-4 US dollars/ 250 – 400 yen).
– Lobster:
Lobster has an average weight ranging from 300 to 400 grams /one. The meat is quite sweet and firm. With the size 7-8 times bigger than normal shrimp, the meat of lobster is quite large, so diners can split in half and use a spoon to scoop or remove each piece of tough, tender meat to eat with lemon pepper salt. The price of lobster in Phu Quy Island depends on the sea season, ranging from 500,000 – 1,000,000 VND (about 250-500 US dollars/2,500 – 5,000 yen) / kg.
– Red grouper:
This fish is considered the number one when it comes to the firmness, along with the natural aroma. To taste the full flavor, people often eat steamed red grouper with ginger. Also, fried grouper with tamarind sauce is also a desirable option for diners. The price is about 300,000 VND / kg (farmed fish) (about 15 US dollars/1500 yen), 680,000 VND / kg (wild fish) (about 30 US dollars/ 3400 yen).
– Sea cucumbers:
Sea cucumbers, also known as Holothurian, are precious and expensive food because they provide a high source of nutrition and also act as a tonic. Sea cucumbers are often cooked with herbs and pigeon, chicken, pig, beef, deer, etc. The price is about 250,000-600,000 VND /one (about 17-30 US dollars/ 1750-3000 yen).
– Mackerel:
Phu Quy Island is originally called Thu Island, because there are many mackerel (Ca Thu) here. Mackerel on the island is especially delicious and is processed into many dishes with specific flavors. Mackerel price in Phu Quy is about 220,000 VND / kg (about 10 US dollars/ 1100 yen).