PHAN THIET TOURISM
1. Introduction about Phan Thiet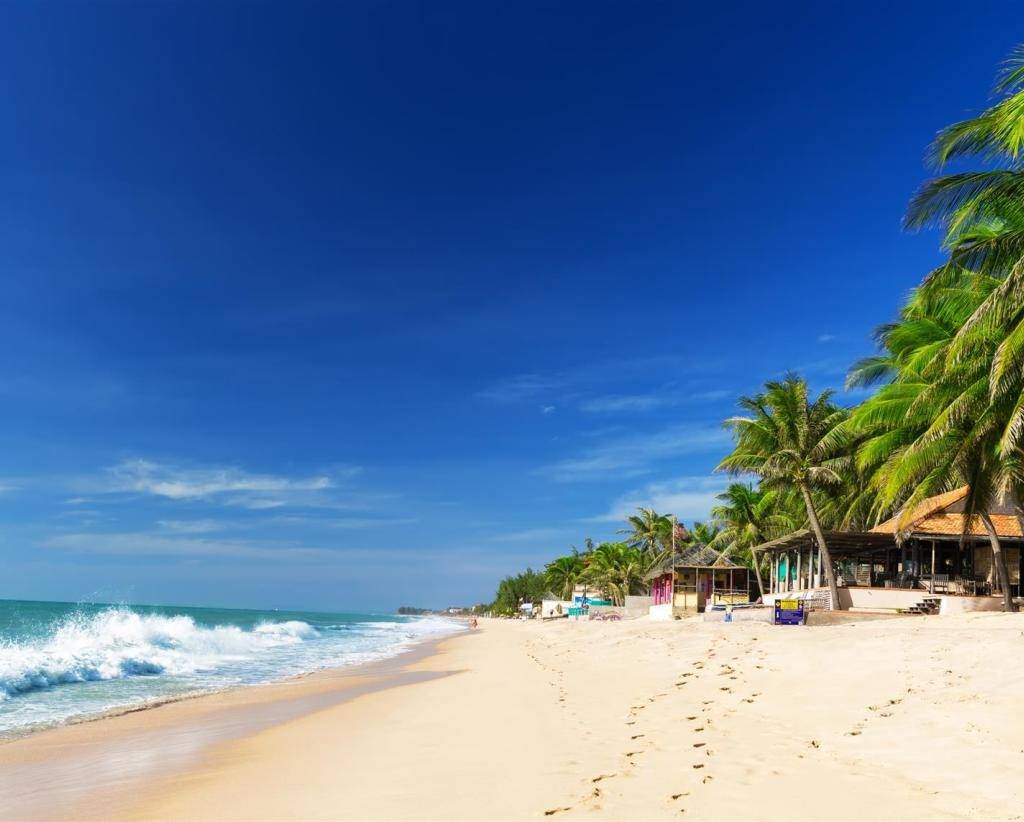 Phan Thiet is a city in Binh Thuan province, located on National Highway 1A, 183km northeast of Ho Chi Minh City. Phan Thiet has long been a famous tourist destination in Vietnam with long white sand beaches, blue seas, and coconut trees. Not only possessing beautiful natural scenery, but this land also has an attractive cultural tourism destination for diverse communities of Chinese and Cham people. Traveling to Phan Thiet, you can both go sightseeing and enjoy many delicious dishes made from fresh seafood.
2.The appropriate time to travel to Phan Thiet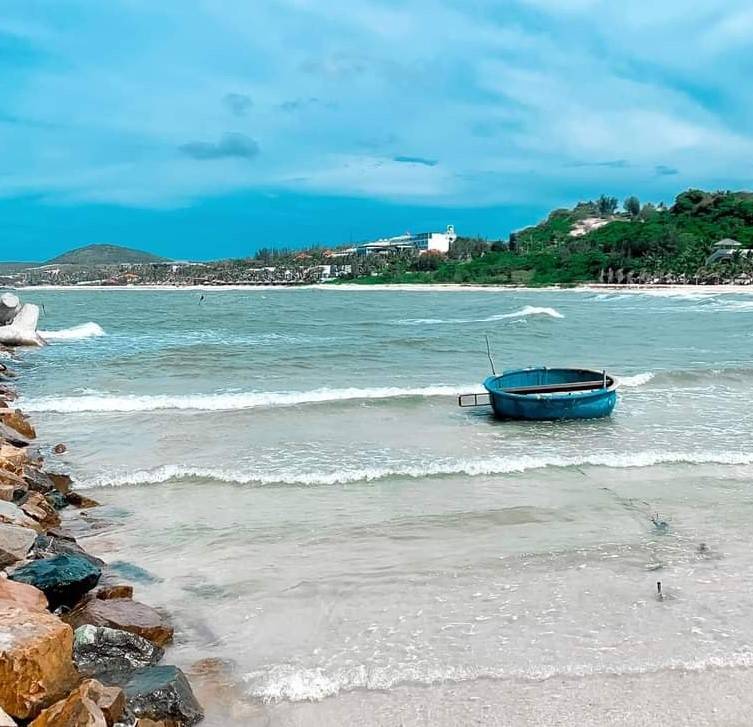 You can visit Phan Thiet in all months of the year because the climate in Phan Thiet is windy, sunny, and less stormy. However, there are some notes about the weather to pay attention to before coming to Phan Thiet, as follows:
– April and May is the peak hot time of Phan Thiet. The temperature can be over 30 degrees, and it is boiling.
– June – July or the period from December to February is the best time to travel to this coastal city. At this time, the weather is less hot, and the temperatures are relatively cool. The seawater is also bluer and quieter.

– In July and August, there will be red tide and seaweed blooming, making turbid seawater unsuitable for swimming. However, this event is not too serious every year, and visitors just need to monitor the weather before the trip.
3. How to get to Phan Thiet
* Depart from TP. Ho Chi Minh:
– High-quality bus companies to Phan Thiet: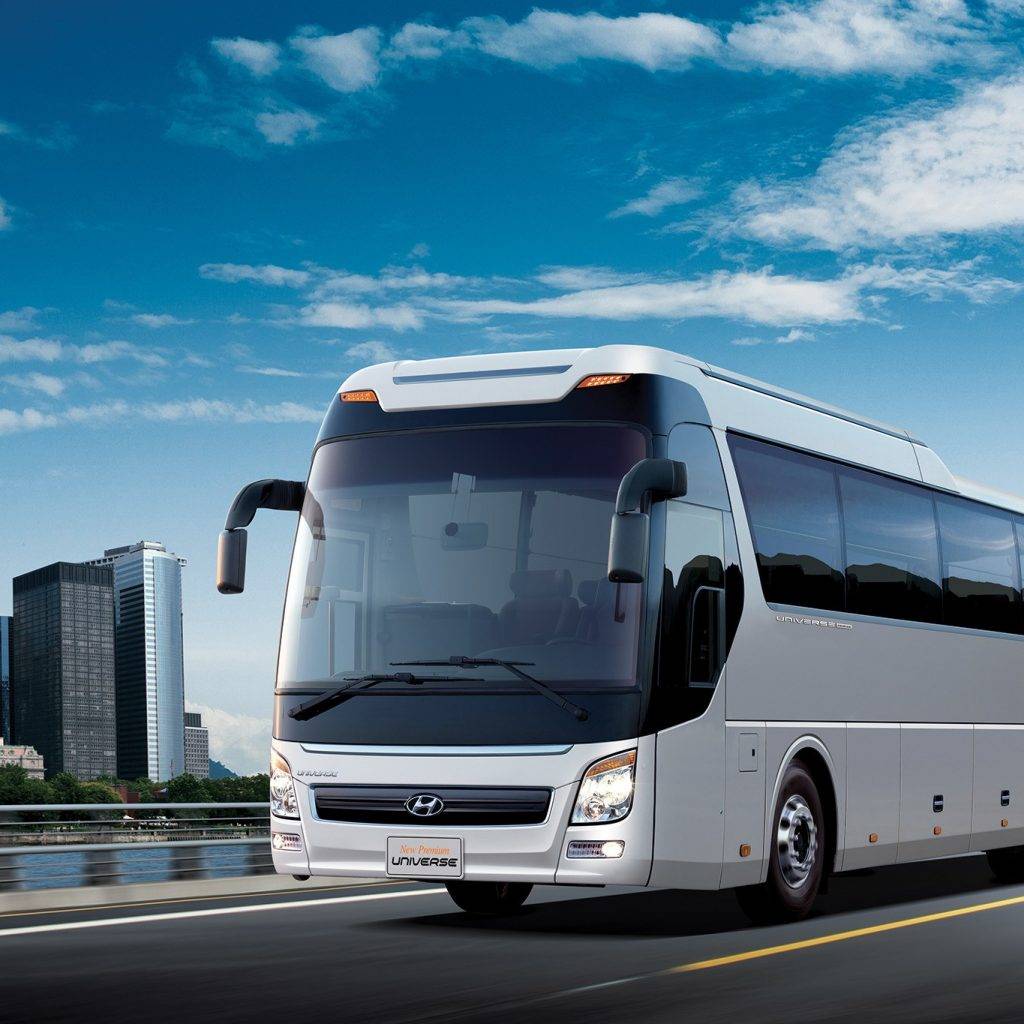 Time: 5:00 am, depart from Mien Dong bus station or De Tham street, District 1. Ticket price ranges from 90,000 – 130,000 VND depending on the company. (about 4.5-60 US dollars/ 450-650 yen)
Some bus brands you can refer to:

+ Kumho (Tel: 35 112 112, Address: Mien Dong Bus Station): stop at Phan Thiet City bus station. If you want to go to Mui Ne, you must hire a taxi.
+ Phuong Trang (Tel: 38375570; Address: 274 – 276 De Tham, District 1): stop at Mui Ne. This bus is convenient for tourists who want to go straight to Mui Ne.
+ Hoang Long (Binh Thuan Office, No. 18, Quarter 2, Truong Chinh Street -Xuan An Ward – Phan Thiet City 0623 739 988).
– Train to Phan Thiet: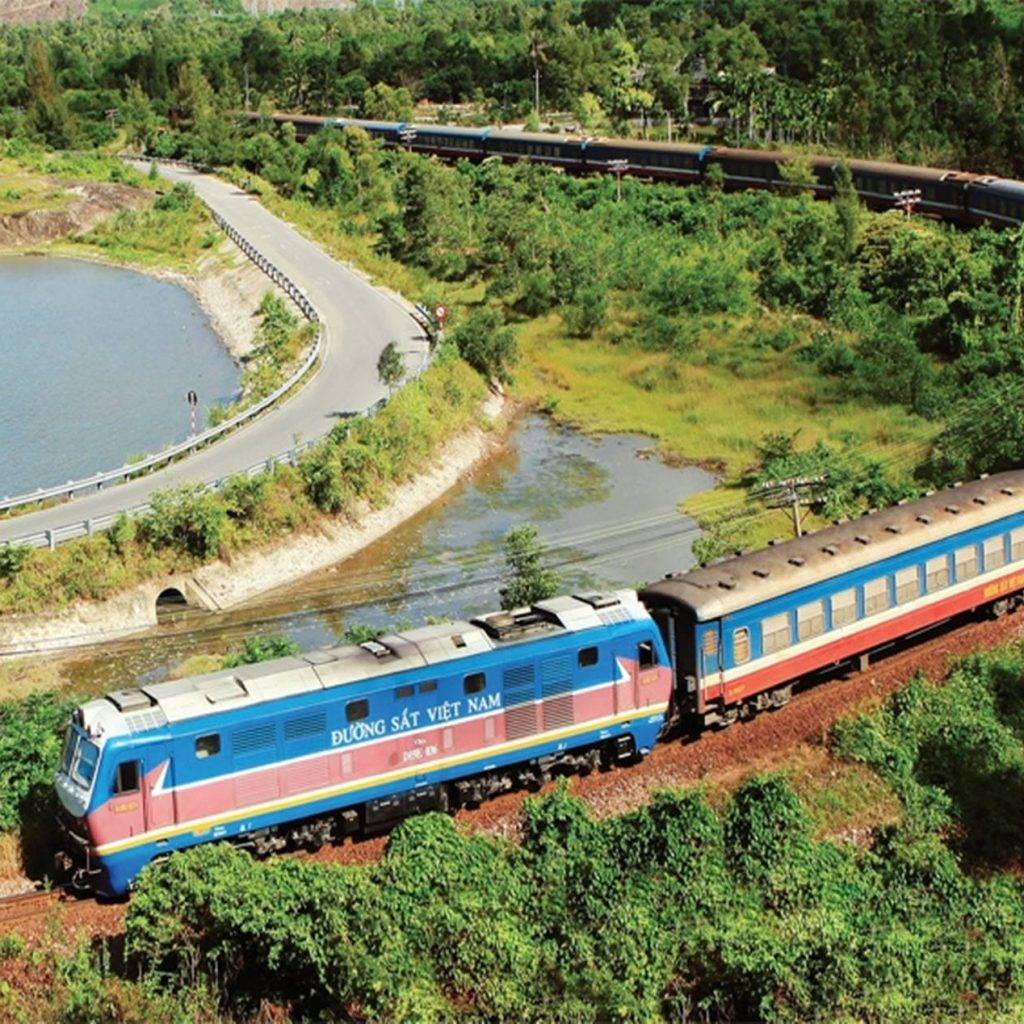 + Ordinary train costs from 110,000 VND / ticket or more (about 5 US dollars/ 550 yen). Train SPT (in the morning) or train PT4 (in the weekend evening). You can buy tickets at Saigon Station – 01 Nguyen Thong, District 3.
+ Golden Train high-quality train with the price from 160,000 VND / ticket or more (about 8 US dollars/ 800 yen), departing in the morning. Tel: 08.35261685 – 08.35262724.
* Advice: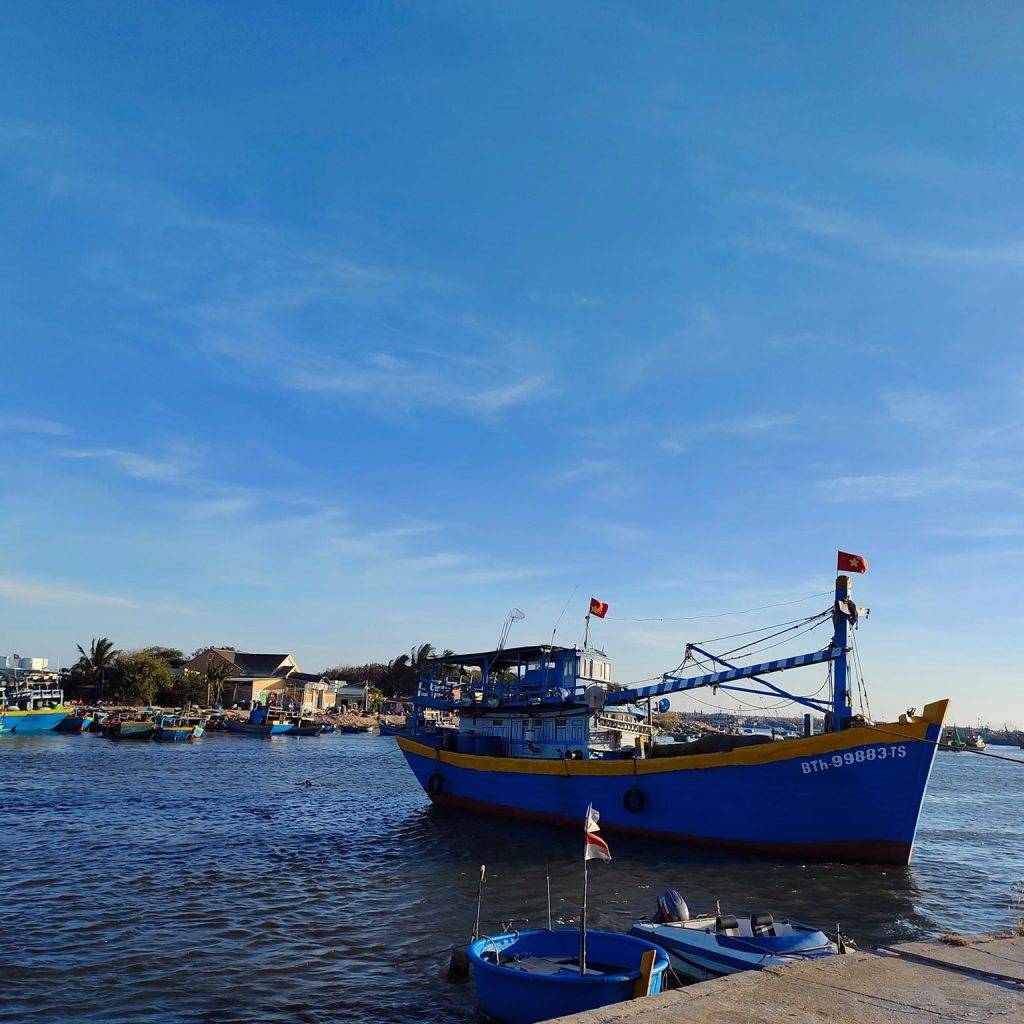 + To go to Phan Thiet center: Should choose Kumho and Phuong Trang buses because they will drop off at Phan Thiet bus station, and they also have a shuttle bus to Phan Thiet hotels and resorts.

+ To go to Mui Ne: Should choose Phuong Trang or Sinh Café, because the buses will pick up guests right at the resorts in Mui Ne.

+ To go to Mui Ke Ga: Go to Phan Thiet Coop-mart Supermarket, then take the bus number 6 (every 30 minutes) from Phan Thiet to Mui Ke Ga. Along the way, you can tell the bus to stop at your resort. When returning, you can ask the resort staff to catch a bus for you and go in the opposite direction.
+ If traveling by train, you should get off at Phan Thiet station, not at Muong Man station, because it will be further away from Phan Thiet. On the train, there is a bus ticket from the station to the resorts in Mui Ne for 30,000 VND / person (about 1.5 US dollars/150 yen).
* Depart from Hanoi: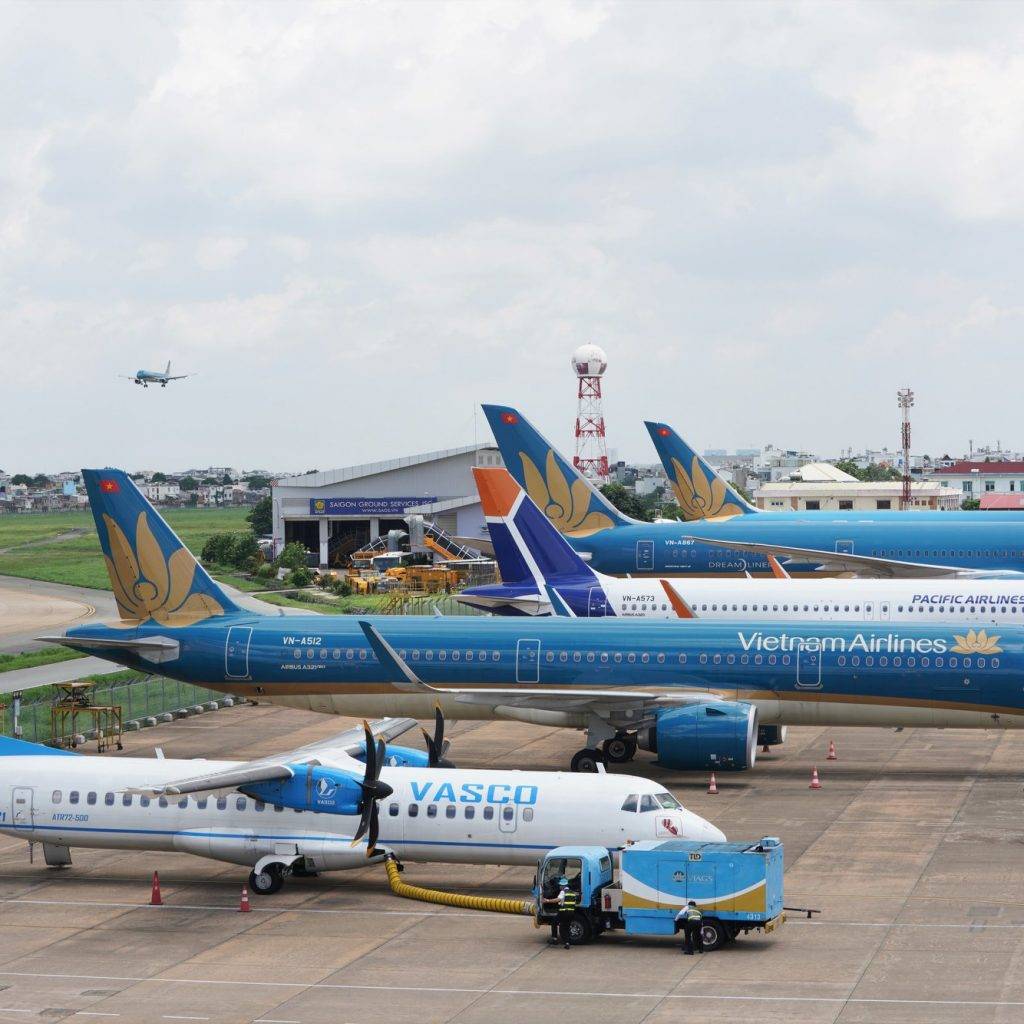 – The plane is the most convenient means to Phan Thiet for tourists from Hanoi.
If you are departing from Hanoi to Ho Chi Minh City, the airfares range from 800.000 VND or more, depending on the airline (about 40 US dollars/ 4000 yen), then you go to Phan Thiet by bus or train. Another way is to fly from Hanoi to Nha Trang, then continue to travel to Phan Thiet.
Taxi phone number in Phan Thiet:
– Mai Linh Taxi: (0623) 739 888
– Mui Ne Taxi: (0623) 84 88 48
– Phan Thiet Taxi: (0623) .814 814
4. Places not to be missed when traveling to Phan Thiet
· Duc Thanh School
This was a school founded by patriotic scholars in 1907 in response to the Duy Tan movement in Trung Ky. Duc Thanh School also marked the time when President Ho Chi Minh stopped teaching before coming to Saigon. Today, in Duc Thanh school, it still retains the nearly century-old memorabilia.
· Lau Ong Hoang
On the way to Mui Ne – Phan Thiet, you will be curious to discover Lau Ong Hoang because it is associated with the name of poet Han Mac Tu. Lau Ong Hoang used to be a dating place between Han Mac Tu and Mong Cam – the poet's lover. Poet Han Mac Tu has many poems about this charming scenery.
· Poshanu Cham Tower
Poshanu Tower is located on Ba Nai hill, Phu Hai ward, 7 km northeast of Phan Thiet. Poshanu Cham Tower is a group of remnants of ancient Champa Kingdom. The tower possesses Hoa Lai architectural style tower – one of the ancient art styles of Champa. Although only small and medium in size, the tower distills the quintessence of architectural techniques and decorative arts of the old Cham people to create a majestic and mysterious look.
· Bai Rang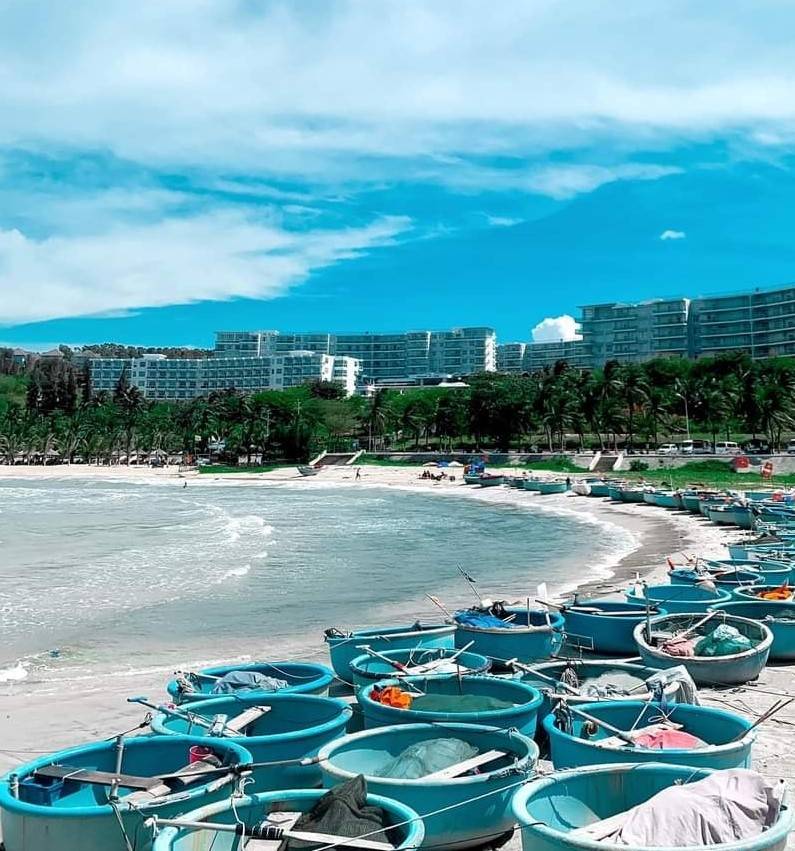 Bai Rang or Rang Beach is the most beautiful beach in Phan Thiet. Bai Rang is about 15 km north to the city center, under dense coconut groves that look like a beautiful coconut forest. In the summer, every afternoon, Rang beach is so crowded because visitors come here to swim and enjoy the delicious grilled flying fish.
· Hon Rom
Hon Rom is the name of a small wild mountain located in Long Son hamlet, Mui Ne ward, Phan Thiet. Here, the water is clear, blue with smooth waves and no reefs. In the morning or afternoon, you can sit and watch the sunrise or sunset, while in the evening, you can enjoy watching the moon rise or organize a campfire. In Hon Rom, the beach cluster has many areas, such as Hon Rom 1, Hon Rom 2, Thuy Trang, etc.
· Hon Ghenh
Less than 1 km from Mui Ne, Hon Ghenh, or Hon Lao are still quite pristine. To get to Hon Ghenh, you can take a shuttle service from the hotel or rent a boat of fishermen for about 200,000 VND / boat/ round trip for 10 people (about 9.5 US dollars/ 1000 yen). After about 10 minutes floating at sea, you will set foot on the island. The first impression is the clear sea in which you can see the beautiful coral reefs on the bottom, and the large and small rocky cliffs stacked on top of each other. If you want to admire Hon Lao, it is better to go in the afternoon because you will see the sunset gradually over the sea. The early morning is also a good time for amateur anglers.
· Bau Trang – Bau Sen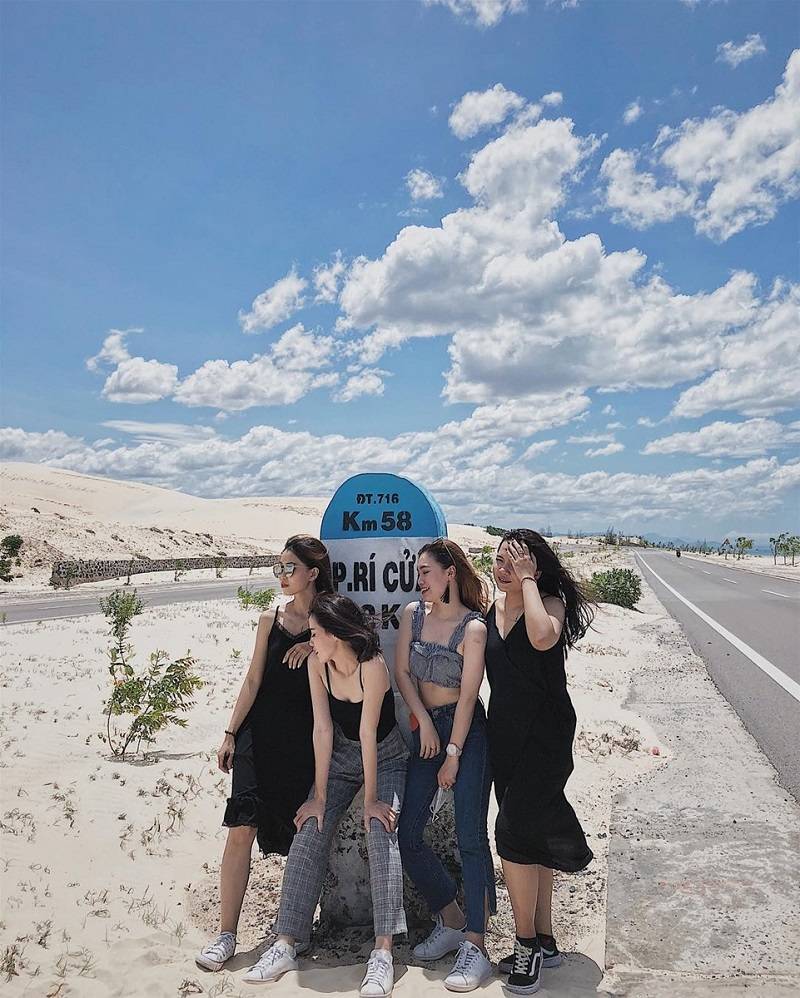 Bau Trang – Bau sen: 18 km from Hon Rom. These are two natural freshwater lakes located between immense white sandhills. Coming to Bau Trang, also known as Bau Ong, you will admire the lotus bloom in the middle of the white sandhill in the summer. Bau Sen, aka Bau Ba, is a vast lake with the deep blue water surrounded by pure, beautiful sand dunes with smooth white crystal.
· Suoi Tien (Fairy Spring)
Suoi Tien is a place favored by tourists in Mui Ne. It also has another name of "Bong Lai Tien Canh"(fairy-like scenery). Fairy Spring is a small stream located next to Hon Rom. This is a walking stream with a beautiful sand valley. Next to the stream are naturally red and white stalactites. Due to the erosion of time, there are stalactites with strange shapes.
5. What to eat when traveling to Phan Thiet?
– Banh trang cuon deo (rice paper rolls)
This dish is sold along with grilled rice paper and shrimp paste on the sidewalks. The ingredients are very simple: flexible rice paper + shrimp paste + pork rind + quail eggs. Everything is rolled up attractively. The price for one pax is about 30-40.000 VND (about 1.5 -20 US dollars/ 150-200 yen).
– Banh Canh (Rice noodle soup)
Banh Canh is a simple and nutritious dish. You can use bread to eat with the broth. There are many types, such as Banh Canh with fish balls, Banh Canh, with steamed sausages. Especially, this dish in Phan Thiet is a bit sweet, then you may not be familiar, but enjoy it once, you will like it! The price of this dish is quite low (for Banh Canh only), from 10-20.000 VND / bowl (about 1 US dollar/ 50-100 yen). If you like to eat more sausages, pork hoofs, it will cost you from 30 – 35.000 / bowl. (about 1.5 US dollars/ 150-175 yen).
– Seafood salad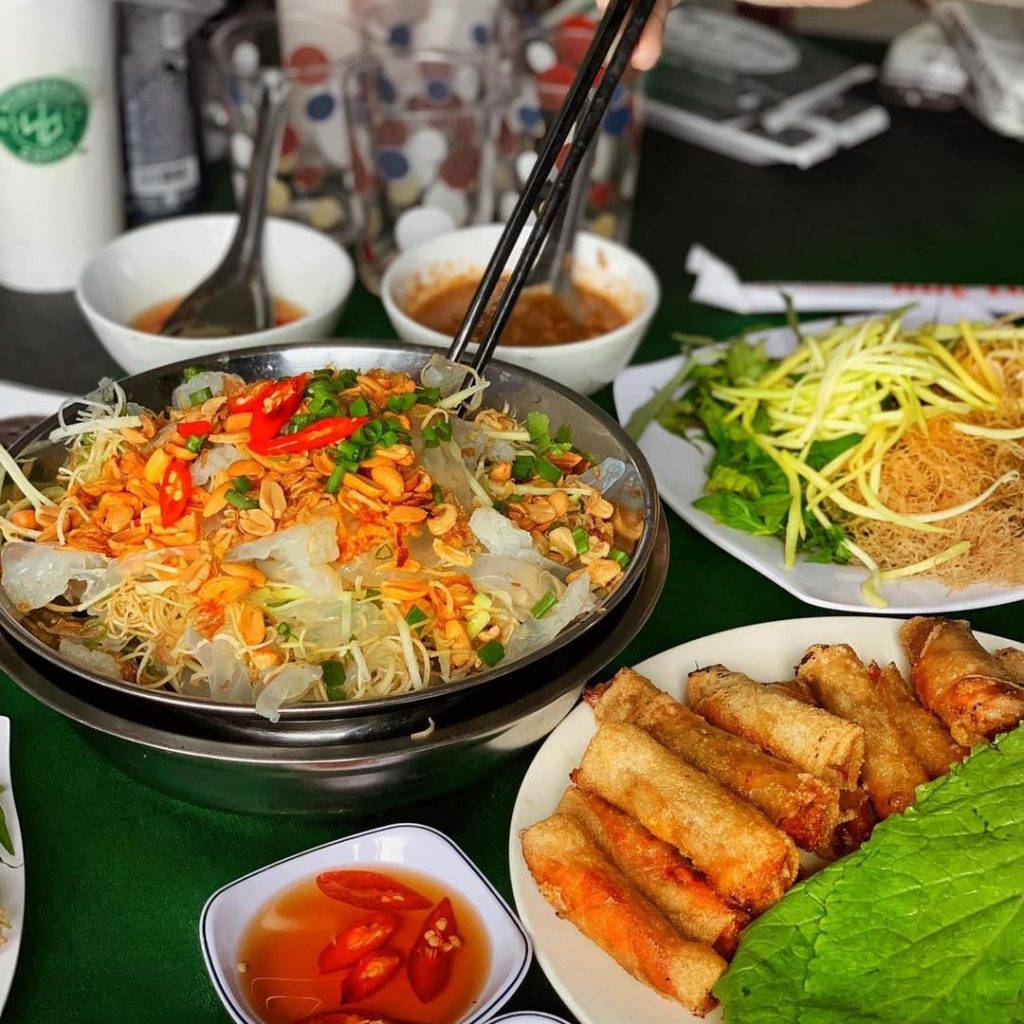 Salad is considered a dish you must enjoy when traveling to Phan Thiet. Fish salad is made from freshwater fish or sillaginidae. It will be then served with fresh vegetables, vermicelli, and a special sauce. Snail salad includes finely chopped snail, pork, vegetables, fried onions, roasted peanuts, and the delicious sweet and sour fish sauce. The prices range from 50.000 VND and up (about 2.5 US dollars/ 250 yen).
– Phan Thiet Banh Can
It is not too difficult to find a Banh Can shop on Phan Thiet street. This dish is often sold in the evening, with a very affordable price of only 10-30.000 VND (about 1.5 US dollars/ 50-150 yen).
– Phan Thiet Banh Re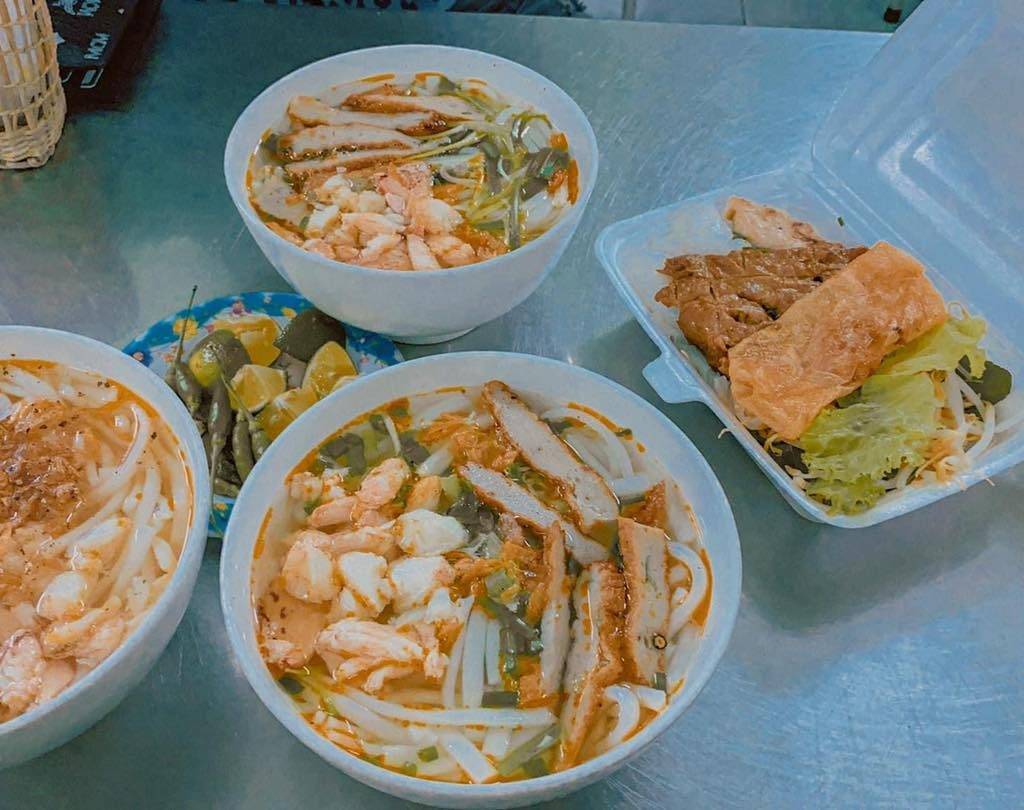 This is a special cake of Phan Thiet. The flavor and color are lovely, and they can be preserved for long. You can buy this dish at Phan Thiet Market or specialty shops located along the Ca Ty River and in Mui Ne. The incredibly affordable price is only about 20.000 VND / 10 packs (about 1 US dollar/100 yen)
– Lac Ha late-night Pho
When traveling to Phan Thiet, sometimes you might go out late at night with your friends and feel hungry. At that time, nothing is better than enjoying a hot bowl of Pho. Pho Lac Ha is a long-standing late-night noodle shop in Phan Thiet, located on the front of Tran Hung Dao Street. A lot of visitors from near and far know about this shop. The price of a bowl of Pho here ranges from 30-55.000 VND / set (about 1.5-2.5 US dollars/ 150-275 yen).
6. Must-try experiences when traveling to Phan Thiet
– Discover by motorbike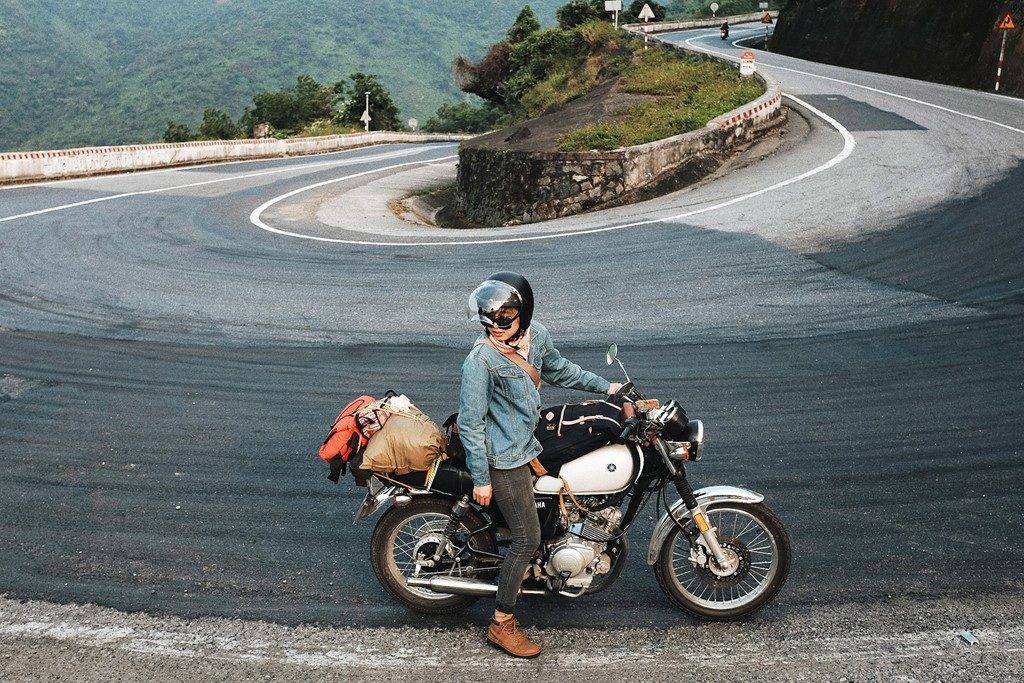 With immense dunes, bright blue and poetic beaches, picturesque fishing villages in the sunset, Phan Thiet is an attractive place for travelers to explore by motorbike. About 200,000 VND to rent a motorbike a day (about 1000 yen), visitors can enjoy the feeling of discovering the nooks and crannies of the city.
– Sand-sliding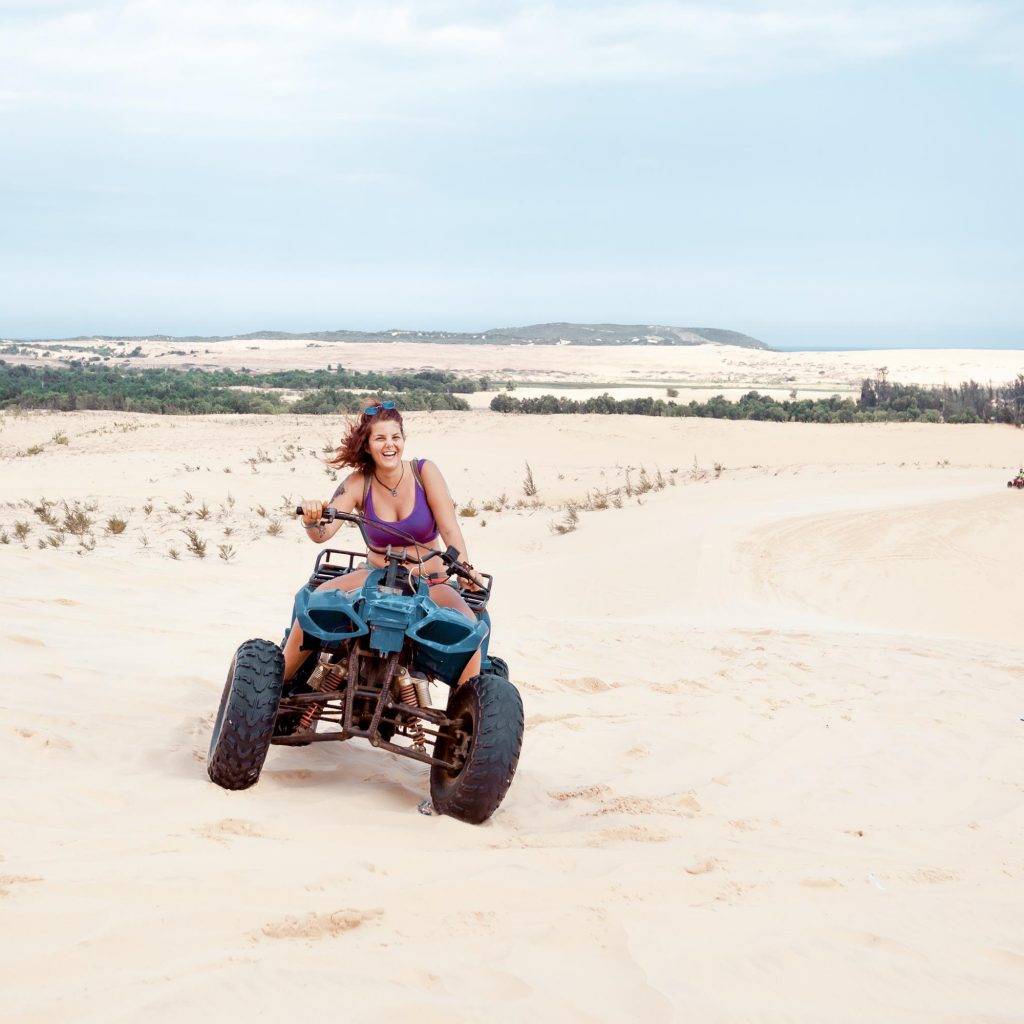 Located in Mui Ne Ward, sand dunes are always attractive to tourists. The unique feature here is that whenever there is a strong wind, the appearance of the sandhill is different from the previous shape, and the color also changes, sometimes yellow, white, white-gray, dark red, etc. All create a beautiful picture of nature. Sliding down from the sand dunes is also a fun experience. With a plank, many adventurous visitors slide down from a high slope. The screams and laughter will give you moments of relaxation.
– Watch the sunrise and sunset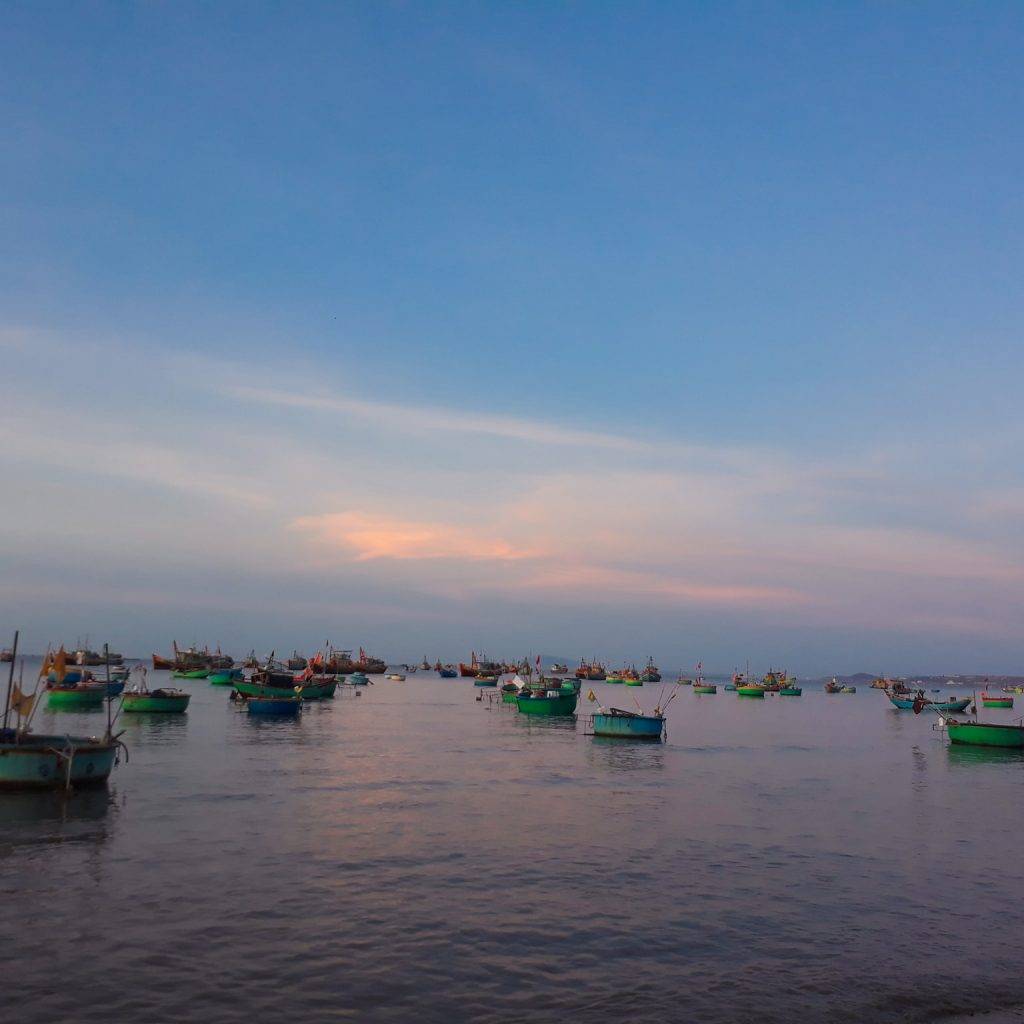 Finding a quiet place, watching the sunrise or sunset on the golden sand dunes on windy days is wonderful. You can relax listening to the kite flute in the sky or the sound of the ocean waves making life slow down, and all sorrows like dissipation.
– Immerse yourself in a quiet beach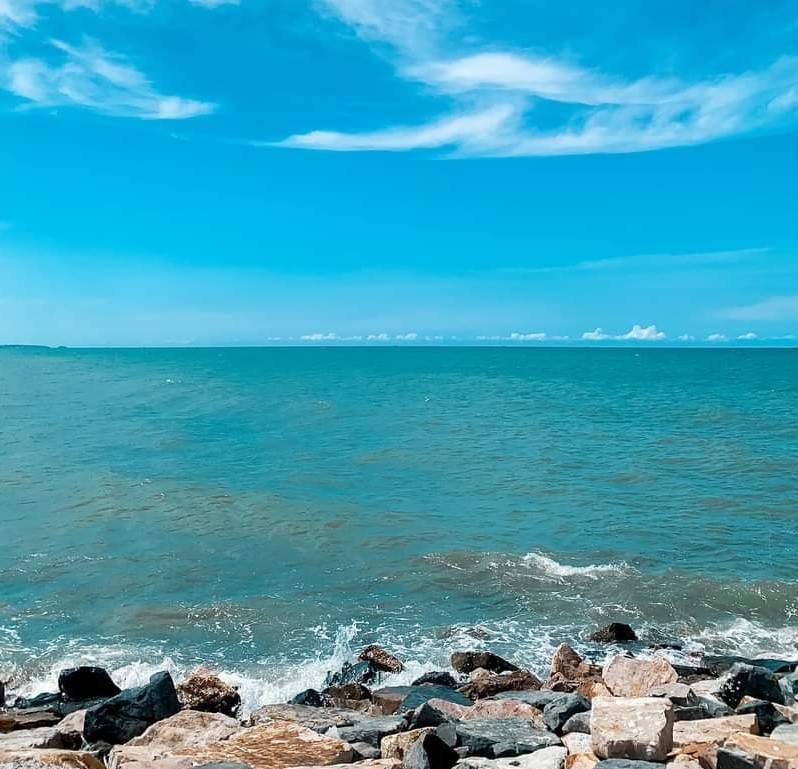 There are many beaches where you can freely fight around with waves. But more interesting is finding a deserted beach to enjoy a vast space with the sky, waves and do the things you like.
– Visit the seafood market at dawn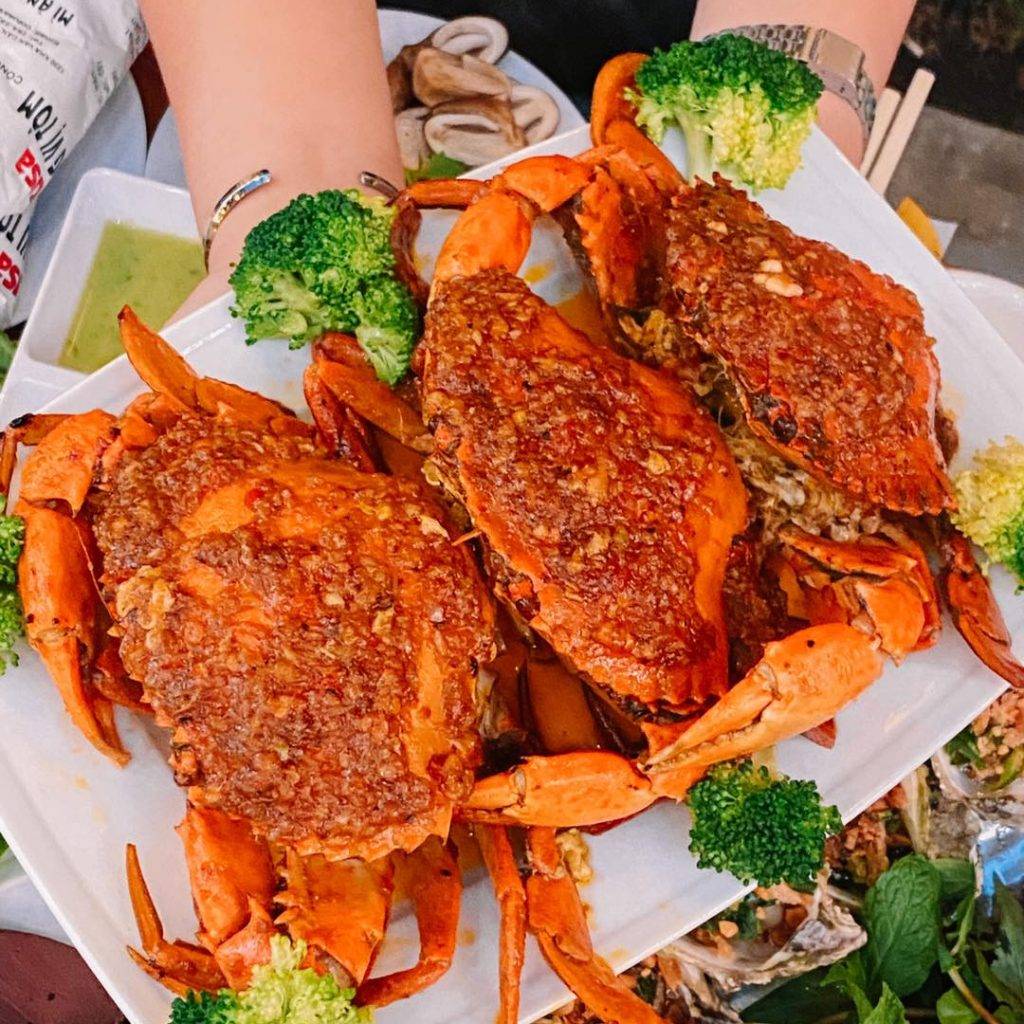 Discovering and exploring the life of fishermen in coastal fishing villages is also an exciting experience. Every morning the night fishing boats land, everyone rushes to bring fish and seafood to trade.