Quang Tri, land of important historical sites and astonishing landscapes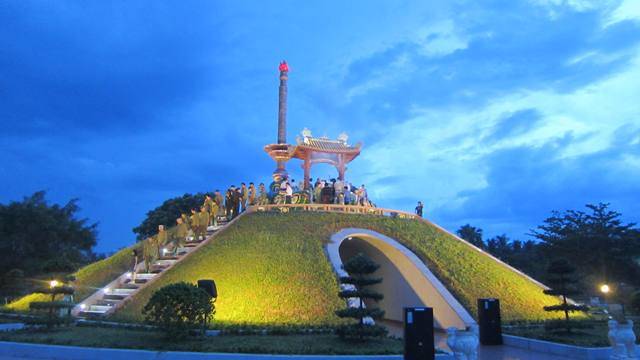 Once an important knot between North and South of the country during the Vietnam War, Quang Tri today embodies a huge realistic museum of revolutionary historical sites, such as Ben Hai River – Hien Luong Bridge – 17th Parallel Line, Khe Sanh Combat Base, etc.
The beautiful, peaceful landscape of hills, mountains, sea, together with sincere residents have turned this heavily-damaged land into a perfect spot for a holiday. Quang Trị Ancient Citadel, Dakrong, Con Co Island, Cua Tung Beach, Ta Puong Waterfalls, and Huong Linh Wind Power Field, are one of the attractive places to look around when you're there.
I. About Quang Tri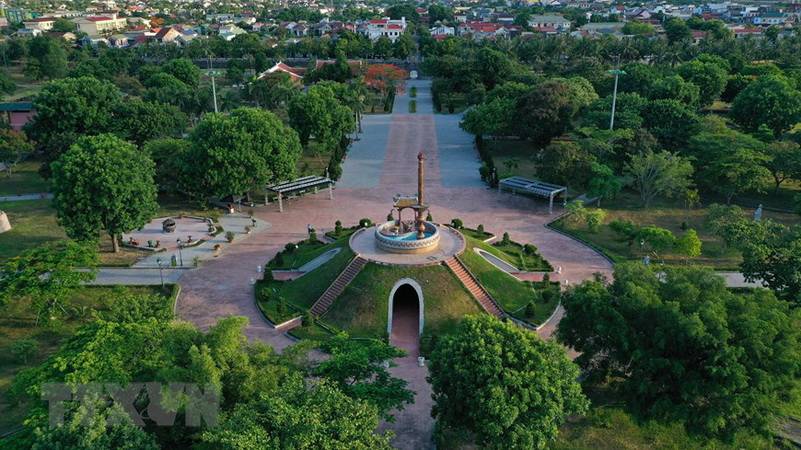 Sited in the central region of Vietnam, Quang Binh lies between the two provinces of Quang Binh and Thua Thien Hue, which is an advantage to combine a trip to three places. This province is known as the firebase during the Vietnam war, which was also heavily damaged; therefore, scattered throughout the province today are valuable historical relics.
The diverse terrain alternating hills, mountains and sea is a favorable condition to develop both road tourism and sea tourism. In which, the commercial area of ​​Lao Bao and Dakrong are two characteristics for road tourism, while the route of sea tourism has numerous attractions such as Con Co Island, Cua Tung Beach, and Cua Viet Beach.
For Quang Tri specialties, some must-try dishes are sweet potato cakes, vegetables on rocks, fish sauce, Lao sticky rice, Mai Xa Village vermicelli with mussels, etc. Besides, many famous traditional craft villages also offer other traditional dishes, such as Dien Sanh powdered porridge, Phuong Lang wet cake, Lam village soup, My Chanh Banh loc, Kim Long wine, My Thuy fish sauce, Tham Khe floss.
* Best time to visit: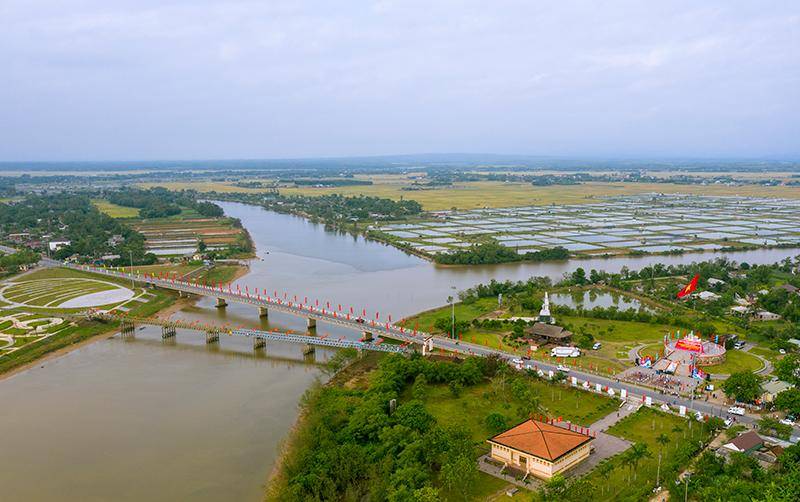 As a transitional location between two different climates, Quang Tri weather is quite harsh. The dry season lasts from the beginning of March to the end of September, when the province is affected by the dry and super hot Laotian wind, leading to drought sometimes. The rainy season is the remaining months from October to February; at this time, under the influence of the northeast monsoon, there is heavy rain and even floods. In general, it can be said that the best time to visit Quang Tri is from March to May.
II. Notable attractions in Quang Tri
1. Quang Tri Ancient Citadel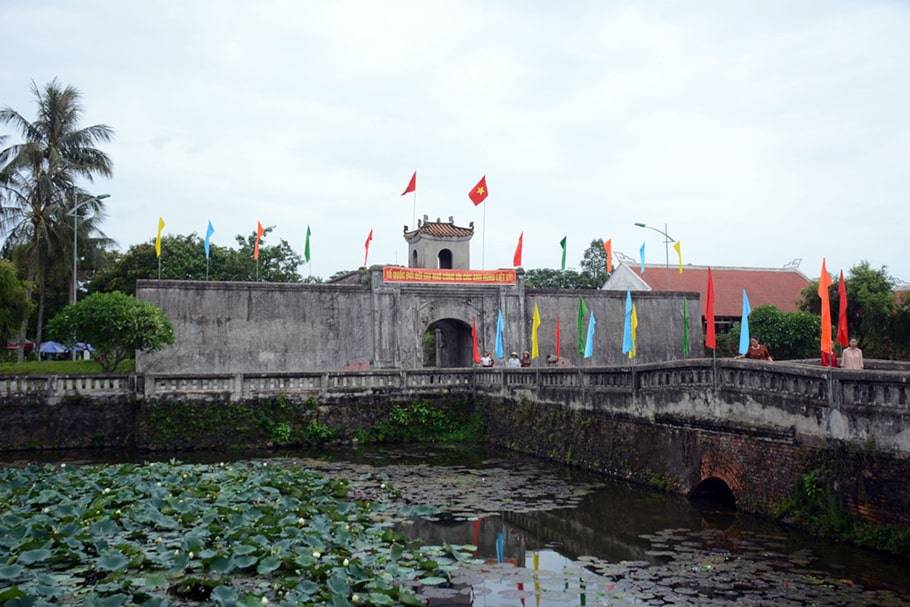 This is one of the oldest cultural tourism sites in Quang Tri, located in the town center on Thach Han River. Initially, the citadel was covered with soil, but in 1837, it was rebuilt with large-sized baked bricks bonded with lime, molasses, and some other additives.
This place is associated with several historical periods of the country and major battles during the Vietnam War. In the years 1809-1945, the Nguyen Dynasty used it as a military stronghold and administrative headquarters. From 1929, France built more prisons here to imprison people with political opposition.
2. Cua Tung Beach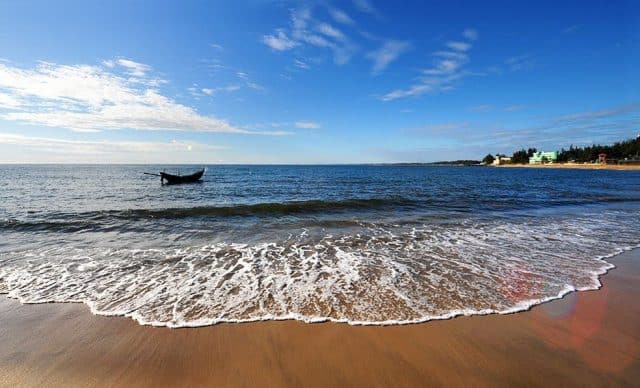 Once dubbed the "Queen of beaches" by the French for the fine sand, clear water, and eight red Bazan capes rushing to the sea, Cua Tung draws a large number of visitors every summer.
From Dong Ha city, follow National Highway 1A and the provincial road 70 to reach Vinh Quang commune; while in here, ask the locals for the direction to Cua Tung Beach. In addition to swimming, you can also enjoy fresh, delicious seaweed, especially in October, when the seaweed season is most prolific.
3. Con Co Island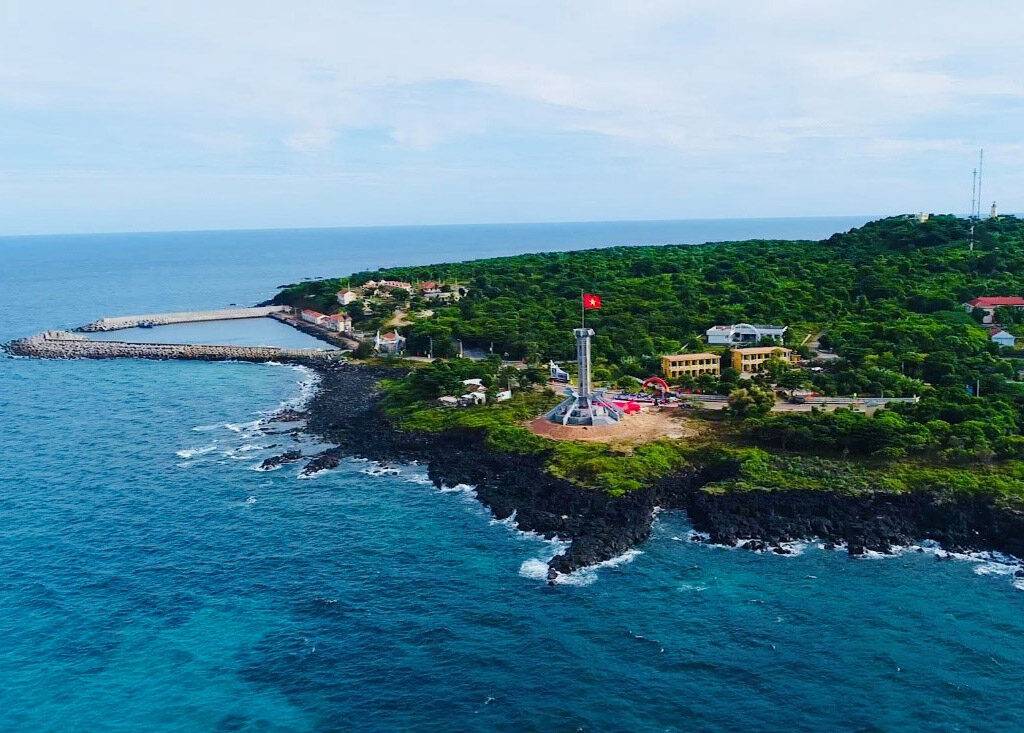 From Cua Tung Beach to the west stands a majestic island appearing in the middle of Vinh Linh sea, namely Con Co Island. This island is located at an altitude of 5-30m above sea level and only less than 30km from the mainland, which visitors can easily reach by speedboat.
Favored by nature, the island has diverse vegetation, marine ecosystems, and lovely coral reefs, especially the red coral that first appeared in Vietnam. Accompanying the coral is a rich flora and fauna of seaweed, blue stars, sea cucumbers, and other valuable aquatic products.
4. Lao Bao Border Gate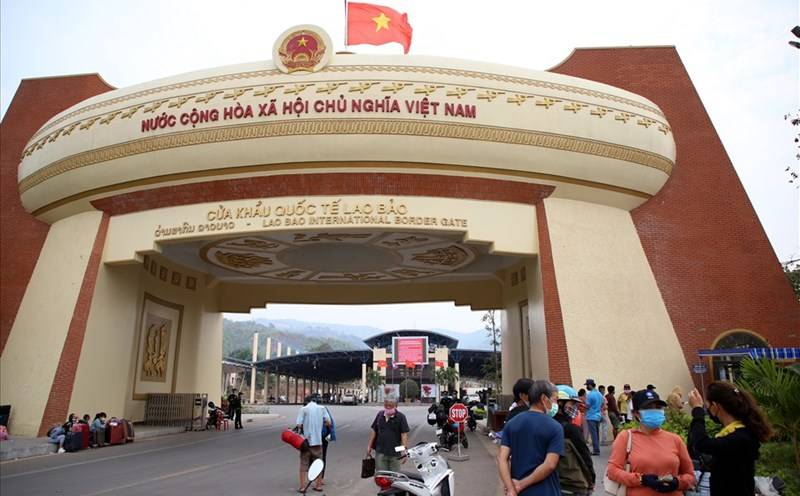 Lao Bao Border Gate is located on Highway 9, in Huong Hoa district, about 80 km from Dong Ha city, is an important border gate of Vietnam – Laos. This is one of the particularly important economic-commercial zones of the two countries and is also one of the busiest areas in Quang Tri.
Here, you can visit Laos easily, namely Savannakhet province. Do not miss exploring the beautiful scenery of the temples here. In addition, you can also comfortably shop for items originating from Thailand at extremely affordable prices. You can combine visiting the border gate with Lao Bao Prison, which was one of the five largest prisons of Indochina. During wartime, the prison is where the French colonialists imprison the Vietnam natives against them and some Laotians.
5. Dakrong Scenic Area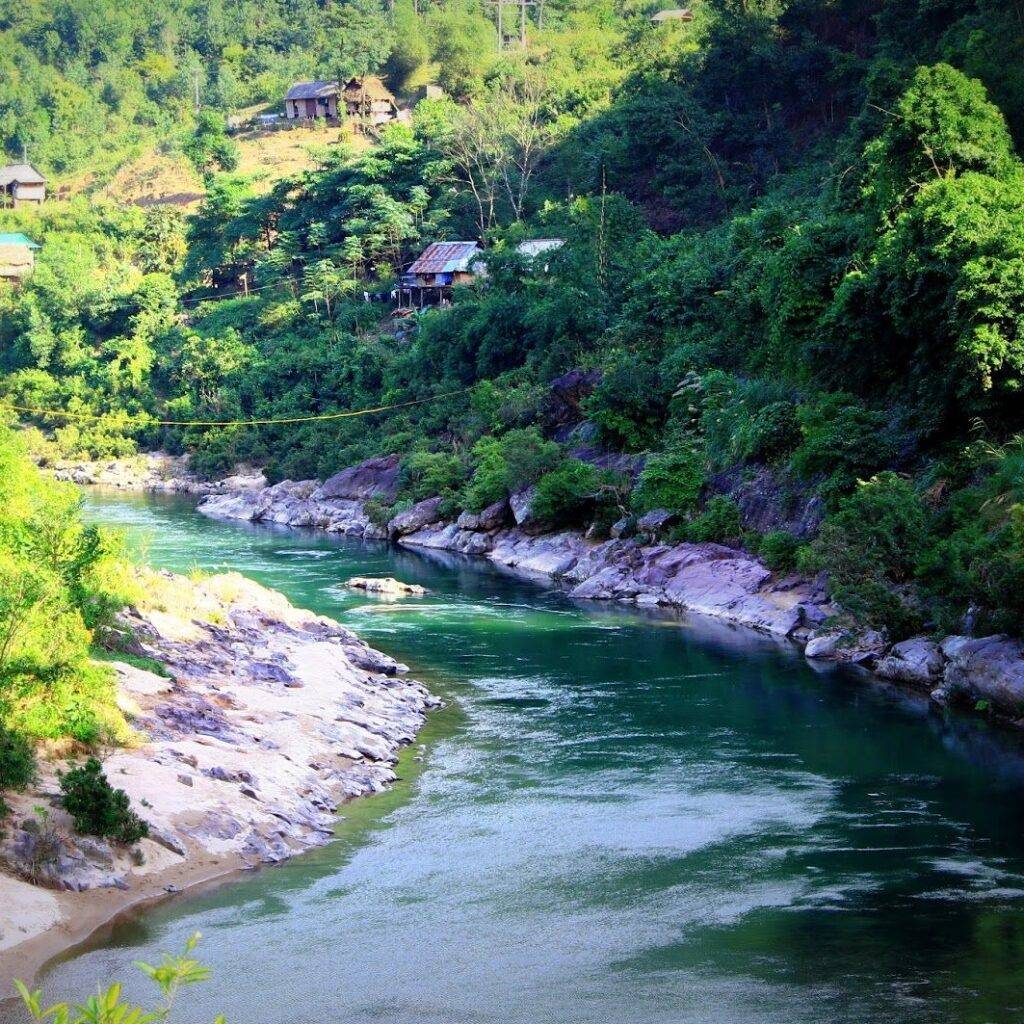 Dakrong Scenic Area refers to the cluster of relics – scenic spots in Dakrong district, including Dakrong Bridge; Ta Lung Mountain, Klu Mountain; Klu Hot Spring; Van Kieu ethnic group's villages; and the starting point 14A – the legendary Truong Son road on Highway 9, section Km50.
Lying on both sides of roads 9 and 14 are two mountain ranges of Ta Lung and Klu, creating a majestic backdrop for the area. These two mountain ranges possess rare, precious forest carpets of various types and sizes, still, most of the trees feature a diameter of 0.5 – 0.7m. Another significant site here is the Klu Hot Spring situated at the foot of Ngai cave. The spring consists of small hot puddles separated by lines of rock. After immersing in the water, visitors can also join the traditional dances and enjoy the specialty dishes of Van Kieu – Pa Co people, as well as learn about their brocade and wicker weaving. You can even contact the host in advance to stay overnight for free.
Read more: Discover 5 mountains in Uong Bi perfect for winter treks and unwinding picnics
6. Ta Con Airport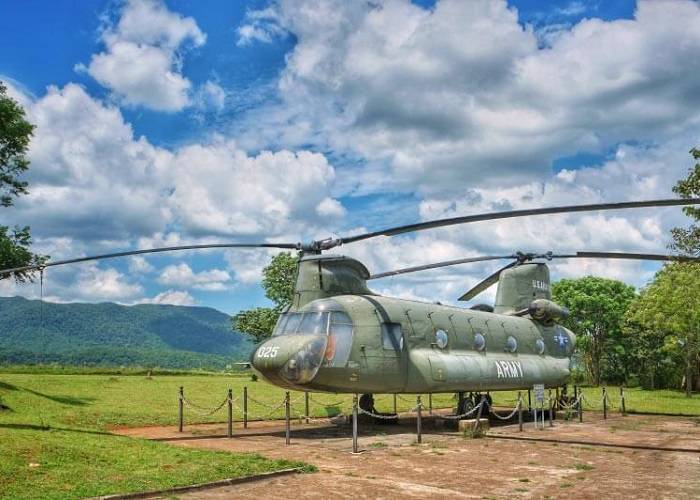 Ta Con Airport was one of the strategic military bases of the US army in 1966-1968 at Khe Sanh Battlefield. At this base, visitors can admire several aircraft (C130, UH-1, CH-47, etc), and three old rusty tanks displayed on the lawns. They are used by the US military to transport people, weapons, and food.
There is also a museum displaying weapons, artifacts, as well as images of the war on Route 9 – Khe Sanh, and the restored trench system of American soldiers at this airport.
7. Ta Puong Cave – Ta Puong Waterfall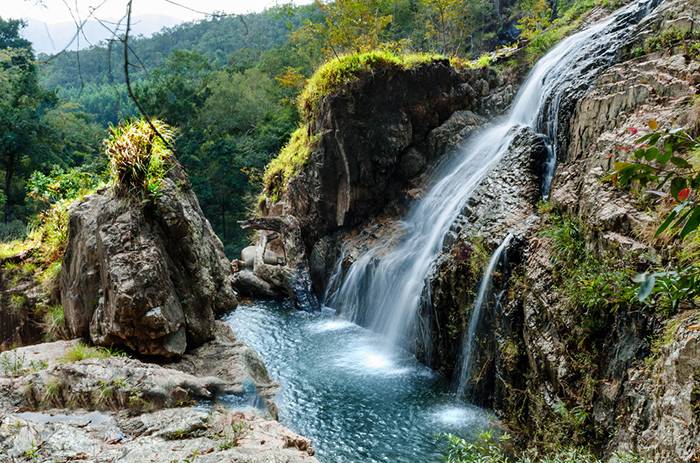 These are two places that will give you an exciting cave-through-forest trek. From Se-bang-hieng bridge, go up the trail along Ho Chi Minh Road, and along the stream for about 20 minutes, you will reach Ta Puong wet cave. You have to wade through streams, cross the forest, and climb steep slopes to arrive at the cave entrance. The cave has a wide gate, high ceiling; one side is a short river, while the other is large accreted sand. The volume of stalactites in Ta Puong Cave is not so abundant but pretty unique in shape.
From the cave entrance, go downstream for about 10 minutes, you will come to Ta Puong Waterfall. The falls have a large water flow at a height of 30-35m. The water flows so strongly that even standing far away from the foot of the falls, you can still feel the water splashes hitting the rocks.
8. Huong Linh Wind Power Field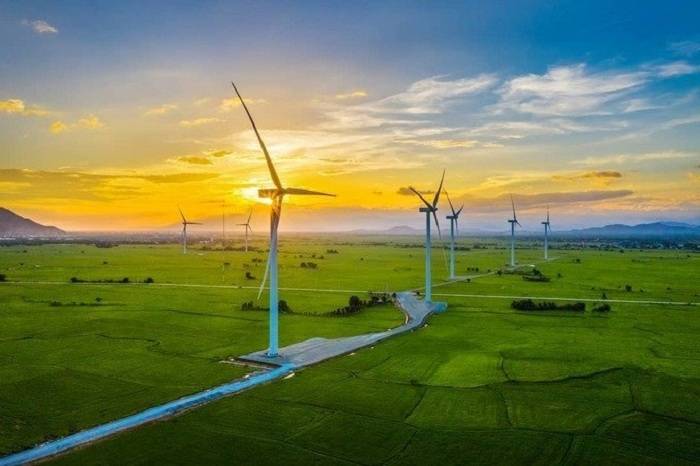 The road from Khe Sanh Town turning to the North of Huong Linh Mountain is adorned by towering wind power pylons reaching high in the sky. On the way to the wind farm, you will also pass through Sa Mu Pass, which is likened to the "intersection" between Earth and Sky in the highlands of Huong Hoa district. The perfect time to visit this place is early morning or late afternoon when you can watch the alluring sunrise and sunset on the mountain.
Besides, the natural landscape of jade green Rao Quan Lake and a series of other charming places nearby: Prai cave, Colum cave, Chenh Venh waterfall, are also worth a visit.
* Getting to Quang Tri
Bus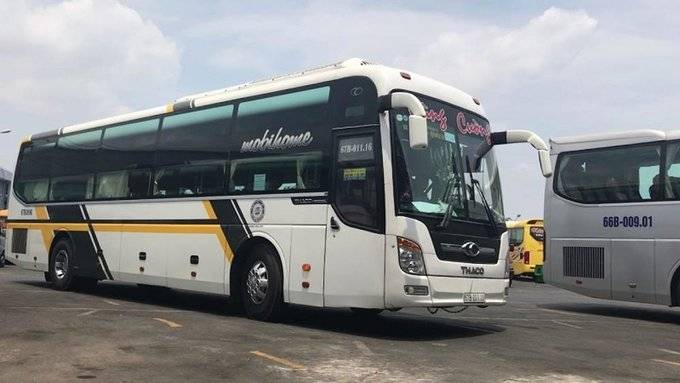 You can choose open bus routes from Hanoi or Ho Chi Minh City to Quang Tri, or from these cities to Hue and stop at Quang Tri.
*Suggestions:
Hanoi: Quang Luyen: 0985 094 773; Hoa Hong: 0935 086222.
Ho Chi Minh City: Duc Trang: 0233 3861472 – 0902 403853; Tien Thanh: 0914 444058 – 0977 319770
Train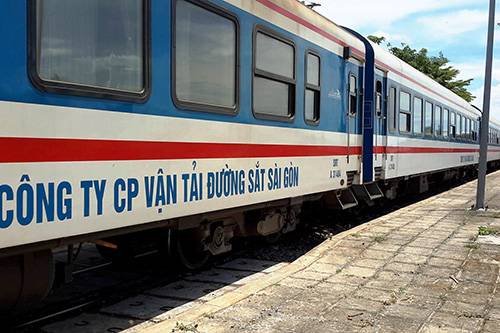 Trains departing from Hanoi station will take about 12 hours to reach Dong Ha city – Quang Tri, while trains departing from Saigon station will take a little longer with a time of about 20-24 hours.
Planes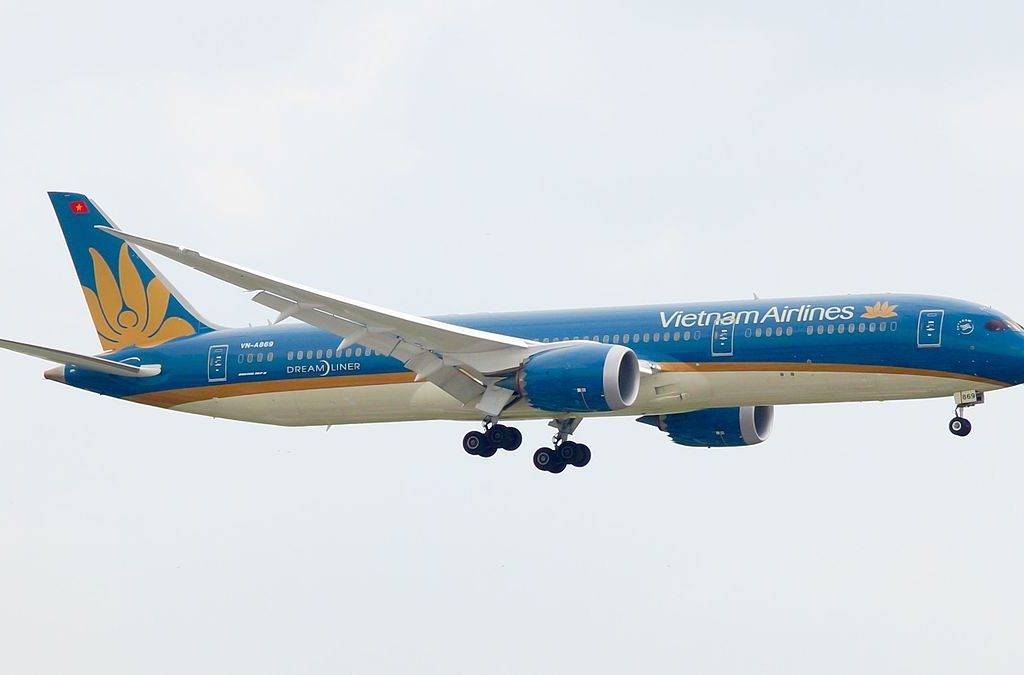 This is the most time-saving means of transportation, however, as there is no airport in Quang Tri, you need to land at the airports in Quang Binh or Hue, then go to Dong Hoi Bus Station, or the bus station in the North of Hue to catch a two-hour bus trip to Quang Tri.
*Vehicles to go around the province
Visitors can rent motorbikes in the center of Dong Ha city – Quang Tri for 100,000 – 120,000 VND, and make their own schedules to explore the province. Alternatively, you can rent a taxi. Some reputable taxi companies are: Mai Linh:0233.3.52.52.52; Sun Taxi: 0233 3535 353; Le Nguyen: 0233.3.68.68.68.
* Accommodation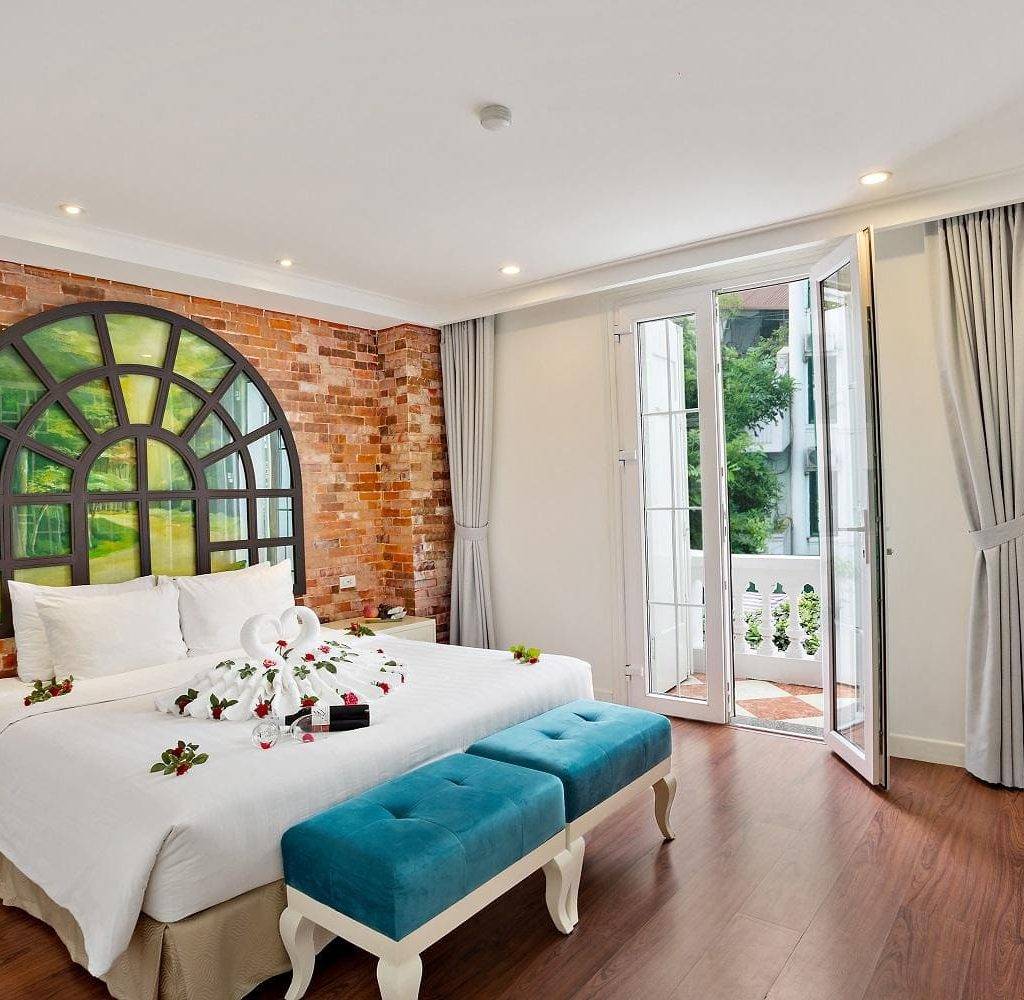 Hotels and homestays in Quang Tri are also diverse to choose from. If the area around Cua Viet and Cua Tung is the paradise of fancy resorts, Quang Tri commune and Dong Ha city locate more diversified segments of accommodating places.
The price of four-star hotels ranges from 750,000 to 1,700,000 VND per night, while two-to-three star hotels range from 350,000 to 650,000 VND depending on the season. Homestay will feature a more reasonable cost, only 150,000 – 300,000 VND.
*Suggestions:
Muong Thanh Quang Tri Hotel: 68 Le Duan, Quarter 9, Ward 1, Dong Ha
Saigon Hotel: 01 Bui Thi Xuan, Dong Ha
Golden Hotel: 295 – 297 Le Duan, Dong Ha
Thien Duong Guesthouse: 2/16, 174 Le Duan, Ward 2, Dong Ha
Alex Homestay: Kiet 317, Ward 3, Dong Ha