Three tortuous dinosaur-back peaks in the Northern mountains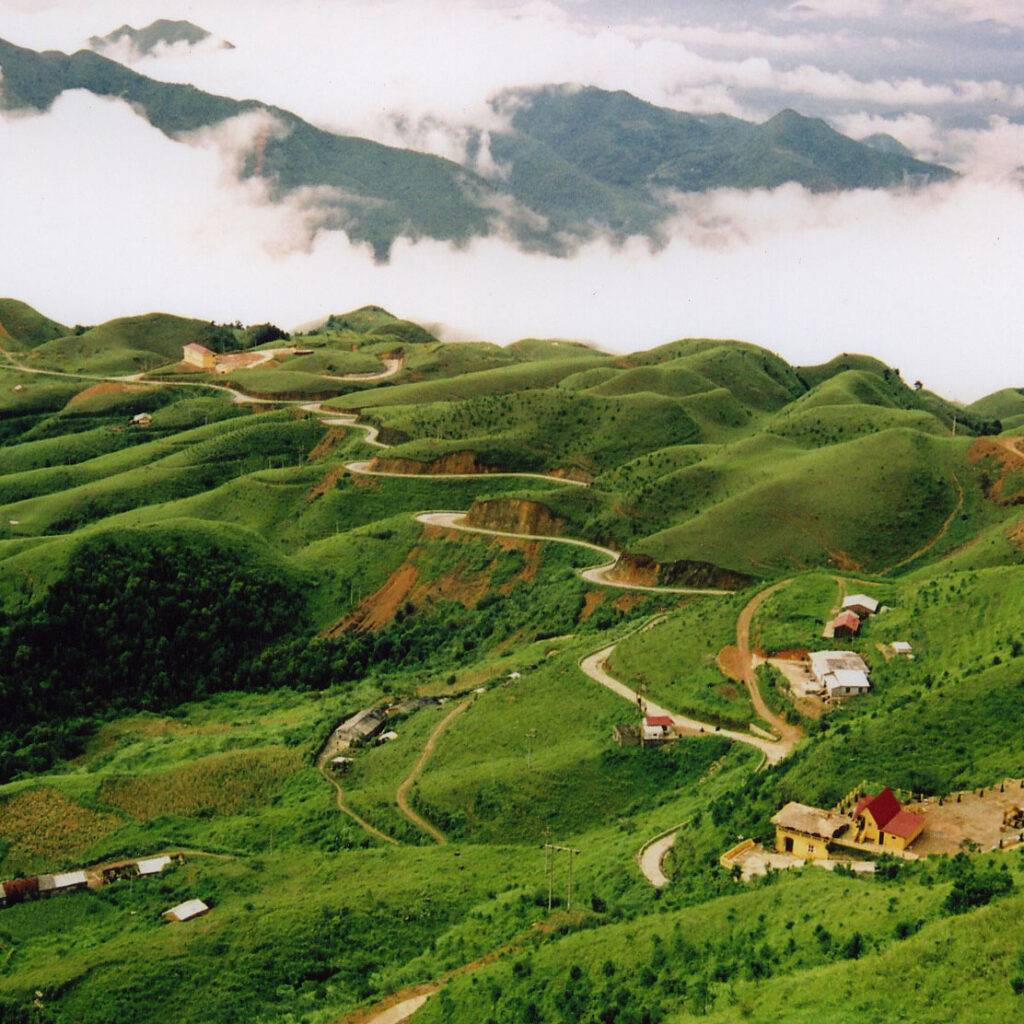 Dinosaur-back peaks gradually became a phrase for craggy alpine trails, surrounded by exceptional geology and stunning scenery. Though climbing and standing there brings thrilling nerves, what adventure-travelers earn are truly the best rewards: breathtaking close-ups of cloud floating, beautiful wildflowers on both sides, and scenic valleys down the mountain's foot. Ta Xua (Son La), Binh Lieu (Quang Ninh), and Mau Son (Lang Son) are three famous dinosaur-back mountain ranges that you should not miss when coming to the Northwest mountainous region of Vietnam.
All of these destinations are only about 200 km from Hanoi, so it is easy to arrange a trip by different means of transportation. The best way is to catch a bus at Gia Lam Station or Giap Bat Station to Son La, Quang Ninh, and Lang Son, then from there, rent a motorbike to move to the desired ranges.
– Binh Lieu: There are Hung Long bus and Kien Duc bus that go directly to Binh Lieu.
– Ta Xua: There are Hai Nam bus and Hung Thanh bus to Bac Yen. After that, rent a motorbike to go for about 15km to reach Ta Xua.
– Mau Son: There are Hoang Long bus and Dai Bang bus to Lang Son. Then, rent a motorbike to Mau Son.
1. Binh Lieu (Quang Ninh)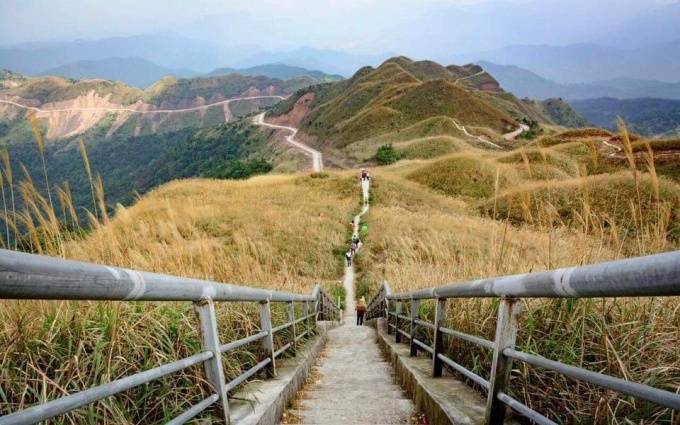 Aside from poetic beach and bay settings, Quang Ninh also owns majestic forests and mountains, notably Binh Lieu, where the tiny zig-zag path goes straight through the hills. From Binh Lieu town towards Hoanh Mo on National Highway 18C for about 3-4 km, turn right into Ngan Chuong Village, then turn towards landmark 68 about 14km to the famous landmarks 1302 and 1305. From milestone 1302, continue for another 9km, you will set foot on the famous dinosaur-spine Binh Lieu.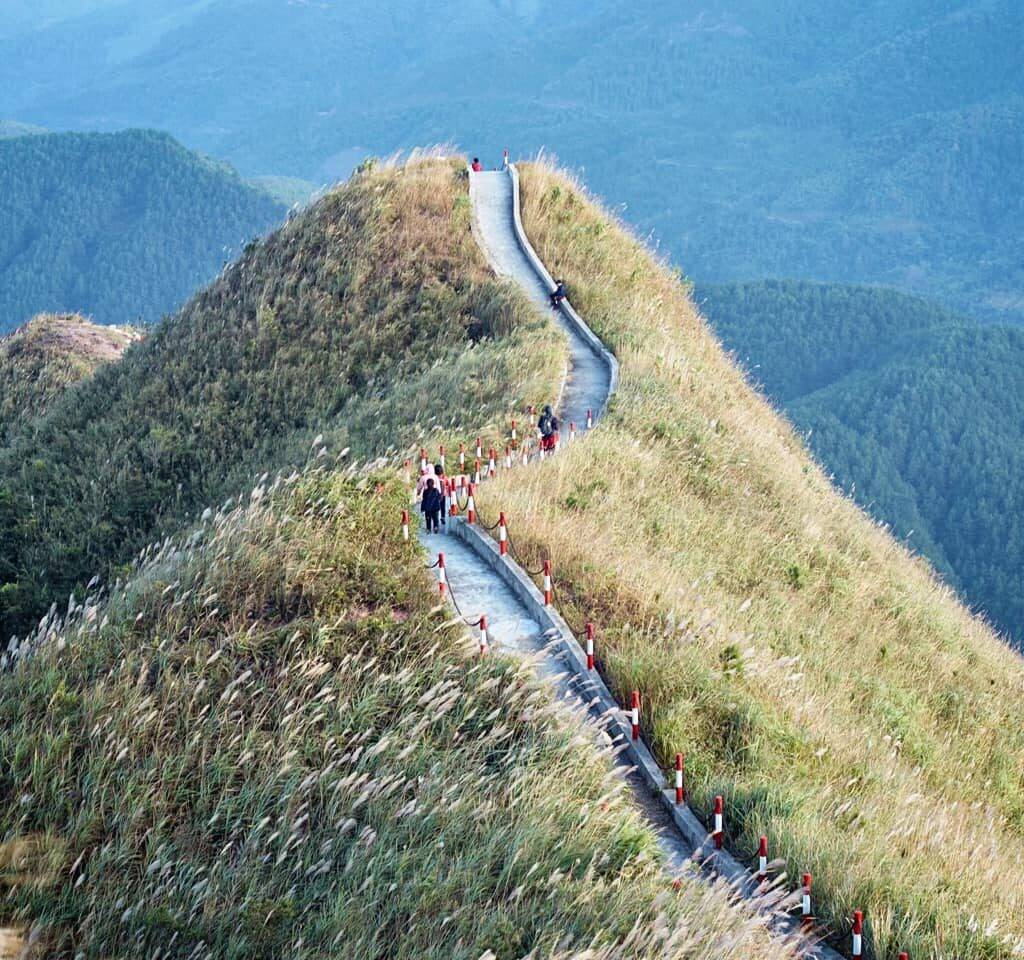 This mountain range belongs to the Dong Trieu – Mong Cai arc, with the 1305-year milestone at the highest peak that is also the border between Vietnam and China. Previously, this place was just a narrow, long, and winding path, but thanks to its recent popularity, a section of this road has been concreted, ensuring the safety of visitors. October – November is the best time to conquer the dinosaur spine of Binh Lieu, since, at that time, the weather is extremely beautiful, a bit chilly and dry, together with the appearance of dense fields of white wild reeds, making it great for viewing and photography.
Although Binh Lieu accommodation has not really developed, there are still good quality hotels and homestays in town to stay in. Room rates range from 250,000 VND – 350,000 VND / night.
*Suggestions:
– Binh Son Hotel.
– Homestay Hoang San
– Homestay Truong Ngo
Read more: 4 'EXTREMELY CHILL' HOMESTAYS IN HANOI
2. Ta Xua (Son La)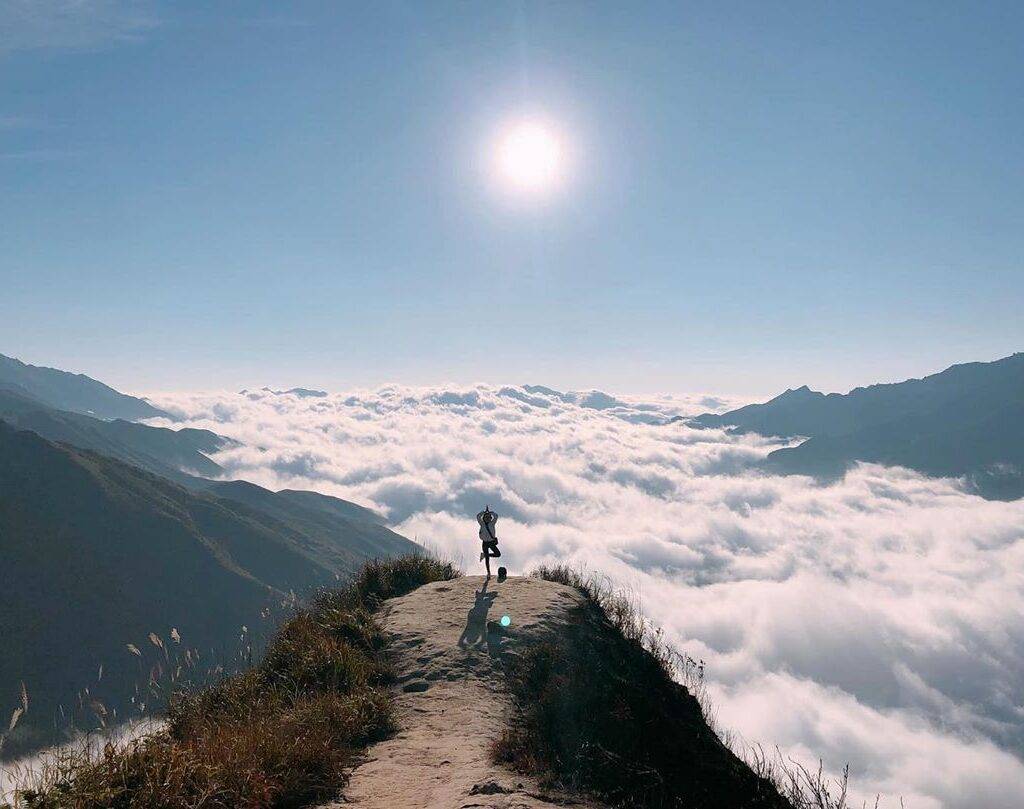 Ta Xua is a mountain peak bordering two districts of Tram Tau, Yen Bai, and Bac Yen district, Son La. From Bac Yen town, you move about 15 km to arrive here. Among primeval forests, Ta Xua mountain is formed by three towering peaks. The highest peak has a height of 2,850 m – where the Vietnamese flag pole is planted. The second highest one still retains traces of the old flagpole, built during the French colonial period. The third in the middle, with a height of 2,865m, is the famous "dinosaur back" with a long line right on the top of the mountain, like the back of a prehistoric dinosaur. On two sides are steep slopes; while the path in the middle is just enough for 1-2 people to stand.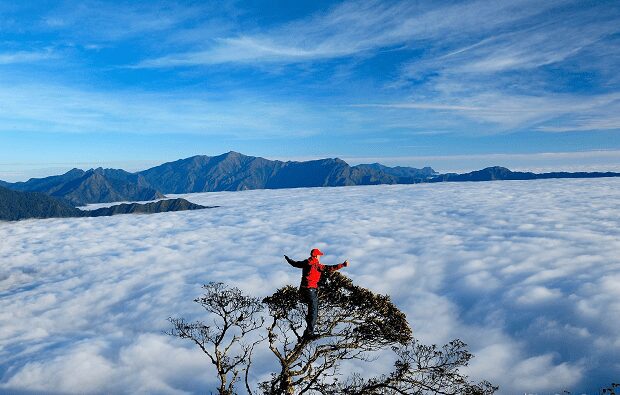 The road to the top of the mountain is quite dangerous and slippery, so beginners will need an experienced companion as well as a good motorbike. Currently, the Mong people also offer the motorbike riding service to carry tourists who are afraid to walk for 30,000 VND/person.
The most beautiful time for cloud hunting in Ta Xua is from November to March next year when the rainy season has already passed. The interference period of Winter – Spring is also the season of thousands of flowers, such as apricot, plum, mustard flowers, etc. To have a perfect experience, visitors should take 2-day-1-night trips to comfortably explore Ta Xua and Son La. In Ta Xua, there are numerous homestays designed to blend in with nature, giving a chance for visitors to get close to the lives of indigenous people.
*Suggestions:
– Xa Homestay
– Ta Xua Hills Homestay
– Ngong Ta Xua Homestay
Read more: HOI AN HOMESTAYS: CHECK-IN 3 PLACES WITH VINTAGE DECORATIONS
3. Mau Son (Lang Son)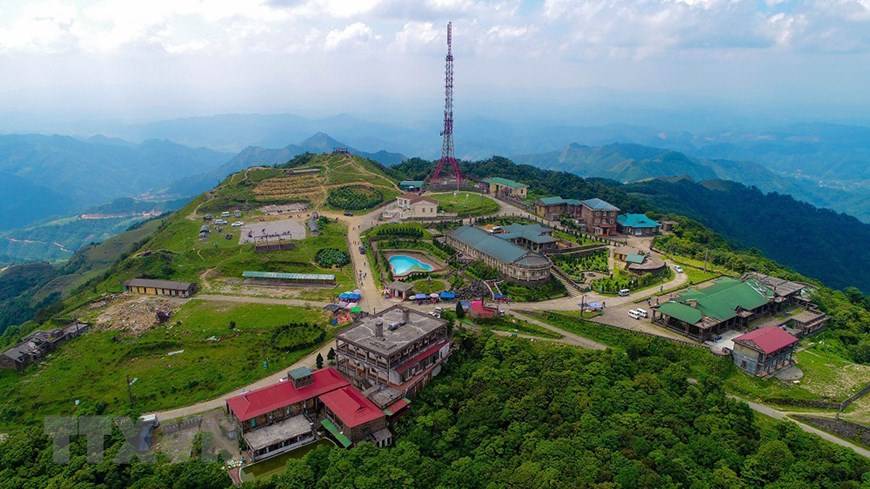 Lesser renowned than the two locations above, the dinosaur back in Mau Son has a simple and gentle beauty. This is actually a winding trail located on the top of Cha mountain in Mau Son commune, Loc Binh district, Lang Son province.
As a wild destination, the road to Mau Son is mainly a small, hard trail, which may take you 3-4 hours to trek through the vast green cane grass hills, with countless interestingly-shaped rocks along; although not too arduous, it requires explorers to have durable and resilient health. Once at the peak, in front of your eyes will be a road up to 300 m long with extremely dangerous undulating and winding sections. From here, looking further out, you can see the large and small mountains, green valleys, and peaceful villages in the area.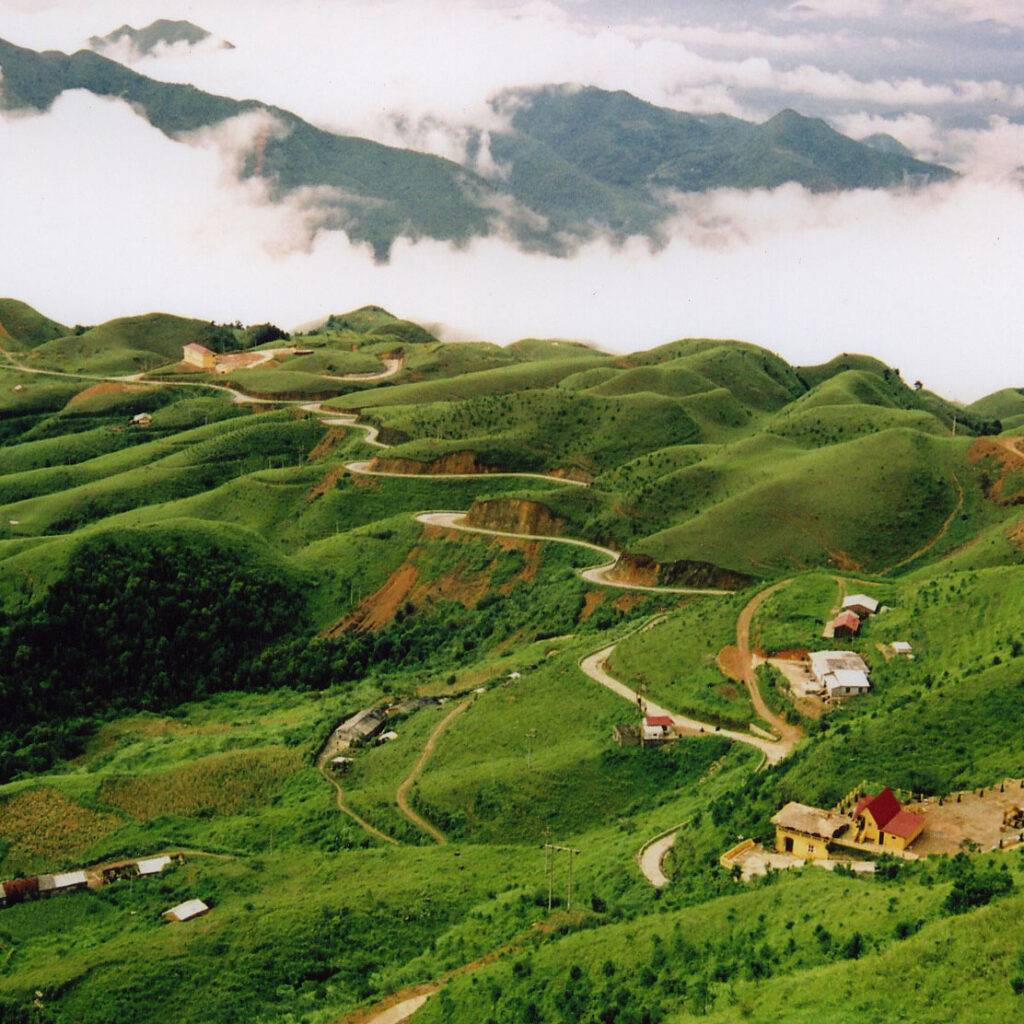 The right time to explore the Mau Son dinosaur spine is in September and October, when the temperature sometimes drops to sub-zero temperatures, visitors will have a chance to witness the frost and snow covering the path. Due to its unpopularity, there are not many motels and hotels on the top of Mau Son peaks. You had better book a room in the town and also not expect too much on the quality of hotels and motels here, they will just meet the basic needs.
*Suggestions:
– Hoang Dat Hostel 2
– Cong Doan Hostel
– Huong Son Hostel
Read more: THE SPACIOUS TIA DU HOMESTAY IN DREAMY DA LAT
4. Notes when visiting the three dinosaur-back peaks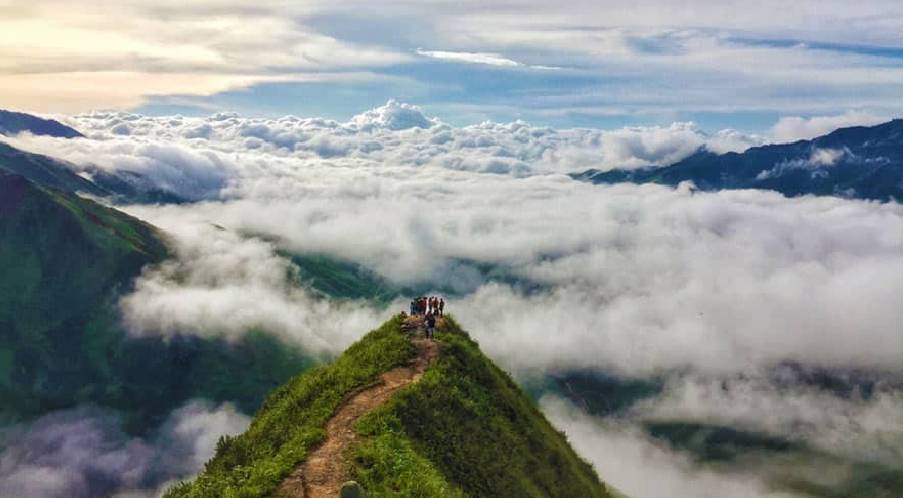 – Book a hotel room in advance since sometimes it can be hard to find a place to stay in those regions, especially in the high season.
– Prepare good clothes and equipment needed for a trekking tour: sports shoes, towels, hats and sunscreen, thermal jacket (in winter).
– Check the weather forecast before you start the trek. Also, if you want to go cloud-hunting, try to arrive at the peaks around 7 am – 10 am.
– Be careful when taking photos at craggy places, slippery cliffs.
Read more: Na Vi, a simple village under centuries of healthy living in Cao Bang