Y Ty – The misty land of Lao Cai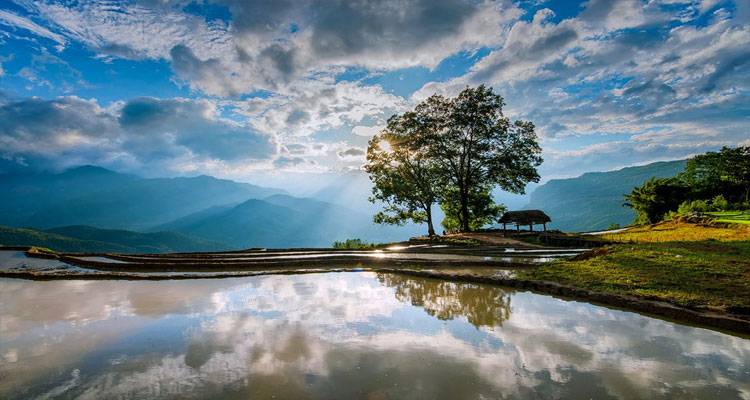 Y Ty is a border highland commune with a unique attraction because it still retains both the wild beauty of the northwestern regions and the traditional features bearing bold identities of local ethnic groups.
1. About Y Ty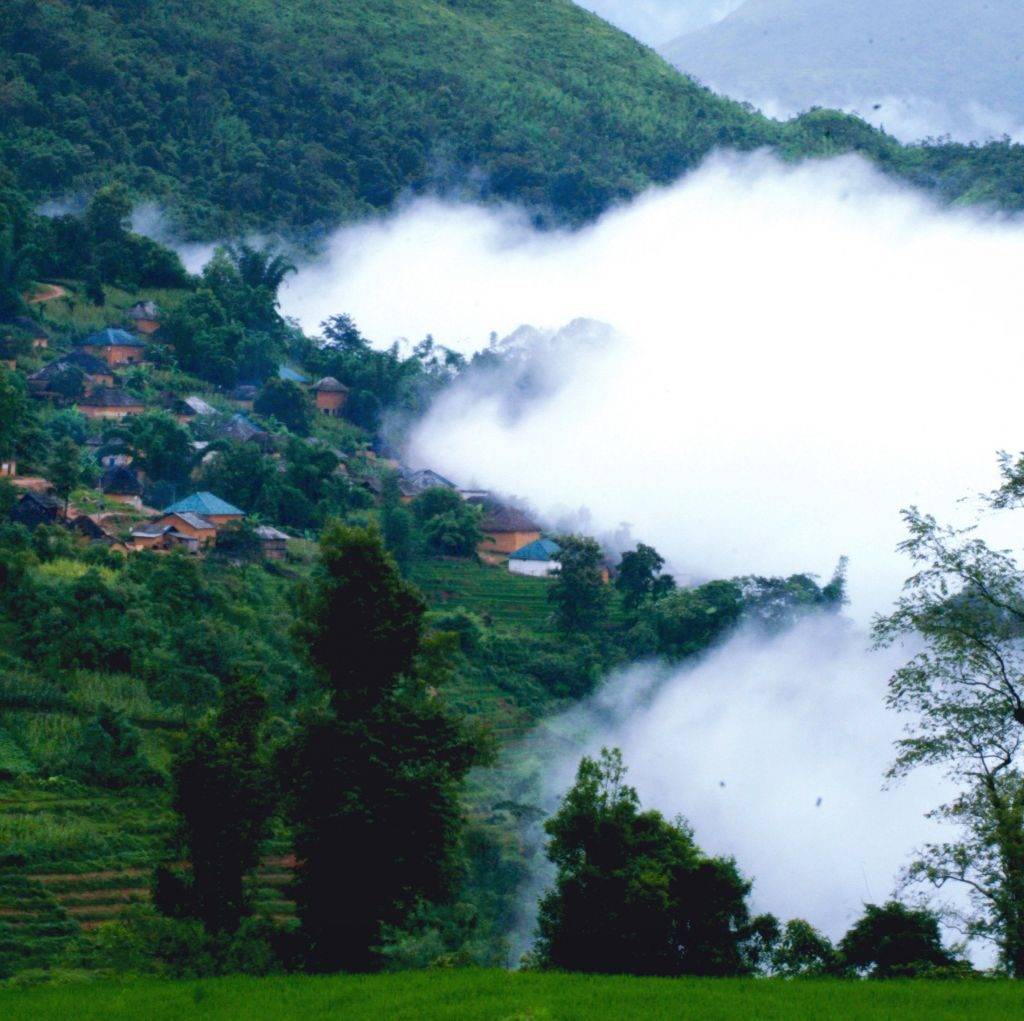 Y Ty, located in Bat Xat district, has a natural land area of 8654 ha and a borderline of 11.94 km. Nearly 800 households in total now are living in 16 villages with 4 ethnic groups: Mong, Ha Nhi, Dao, and Kinh.
Situated at an altitude of 2000m above sea level, the climate here is cool all-year-round yet still especially harsher than other communes in Bat Xat district in winter. The temperature in winter sometimes falls below 0ºC and is one of the most popular spots for watching the snow.
Read more: Sapa, an absolute landscape treat in the cold of Northwest
2. The ideal time to visit Y Ty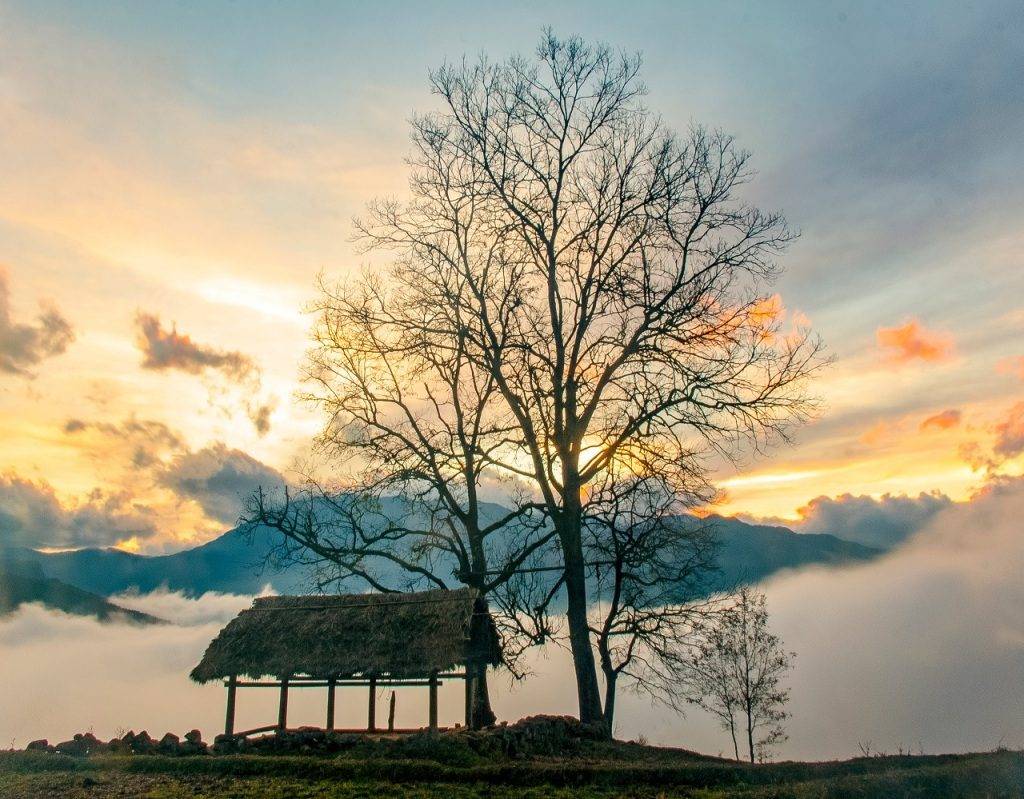 Each season in Y Ty has a distinctive beauty.
– From the end of August to the middle of September – The golden rice season: At that period, the landscape here is not inferior to the fields in Hoang Su Phi or Mu Cang Chai. It is also one of the most famous places with beautiful paddy fields in the North.
– From September to April next year: This is the time when the weather is extremely perfect for "cloud hunting trips".
– At the end of March and early April, when azaleas bloom brilliantly, the old forest in Y Ty seems to wear a colorful coat.
– From May to June – The season of water falling on Y Ty terraced fields: Tourists can participate in Kho Gia festival – the biggest festival in the year of Ha Nhi people during this time.
– At the end of the year, there may be snow falling, so tourists should keep track of the weather forecast to come to Y Ty at this beautiful time.
Read more: Sin Suoi Ho – The "stream of gold" village at Son Bac May Mountain
3. How to travel to Y Ty
– From Hanoi to Lao Cai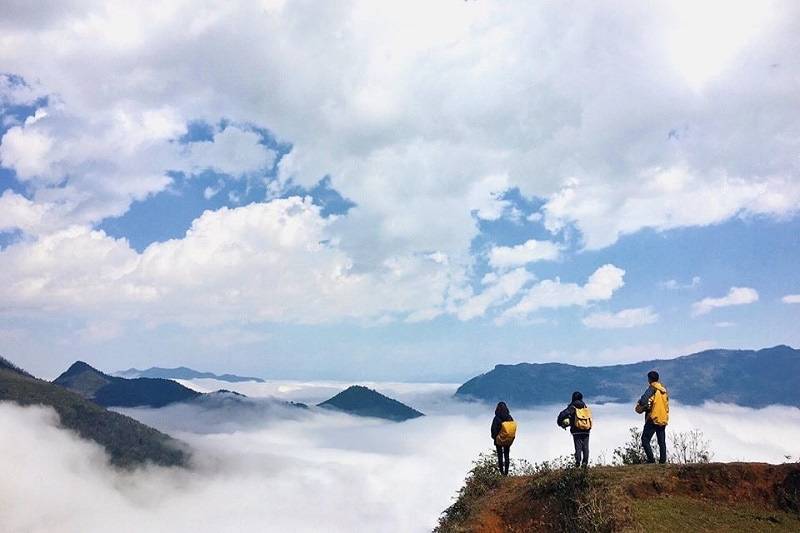 You will have 2 options for the means, train or bus. It will take you about 8 hours by train and about 5 hours by bus.
Sleeping bus tickets from Hanoi to Lao Cai are around 250.000 VND/ticket, train tickets are about 200.000-400.000VND/ticket.
– From Lao Cai to Y Ty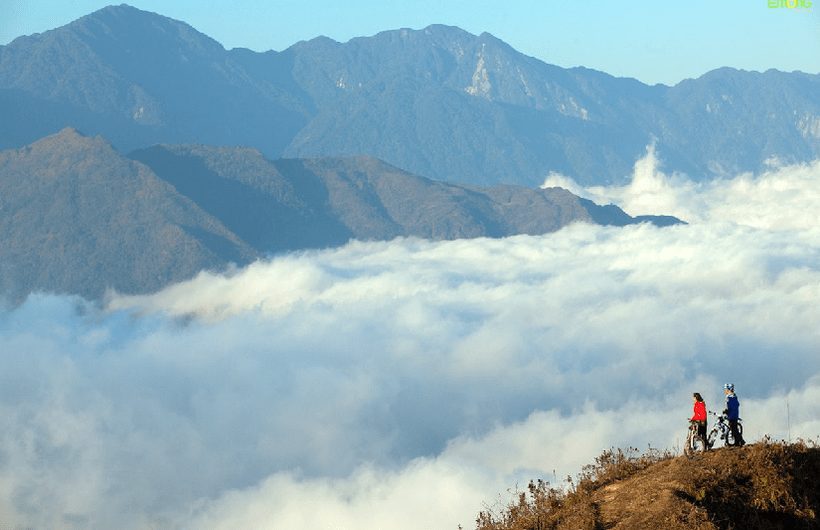 Leaving Lao Cai station, you take a car to Bat Xat town, and from there, go along the mountain roads about 70km to Y Ty. Traveling by car gives you the chance to see mountains surrounding winding trails; when you find the houses looming in the clouds, that is Y Ty!
Read more: WHITE STONE PASS – THE ATTRACTIVE PATH FOR BACKPACKERS
4. Accommodation at Y Ty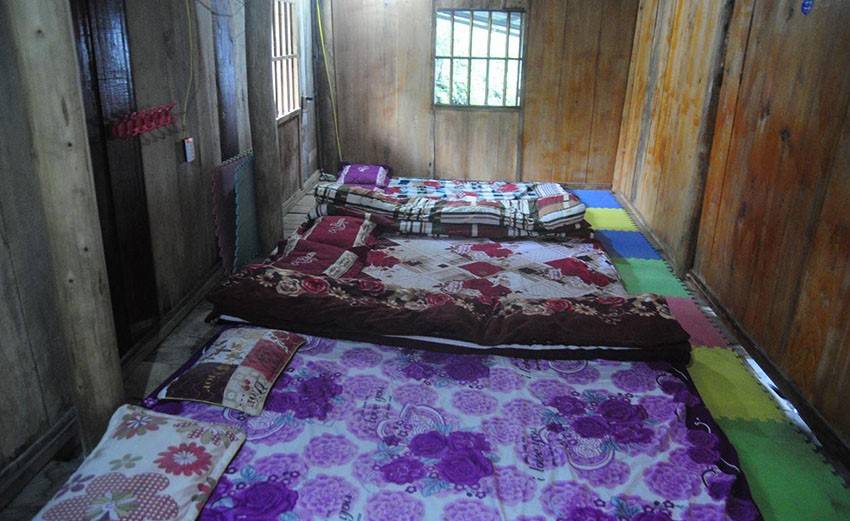 Although accommodation here doesn't develop like other locations, there are relatively large hostels and homestays built by local people to serve tourists.
In case no rooms are available for your big group, then you can ask the border post for help; or bring tents to sleep temporarily. Don't forget to equip warm sleeping bags since the temperature at night is quite low. Y Ty people are very rustic and friendly, so do not hesitate to ask them for help.
5. The special culture of Y Ty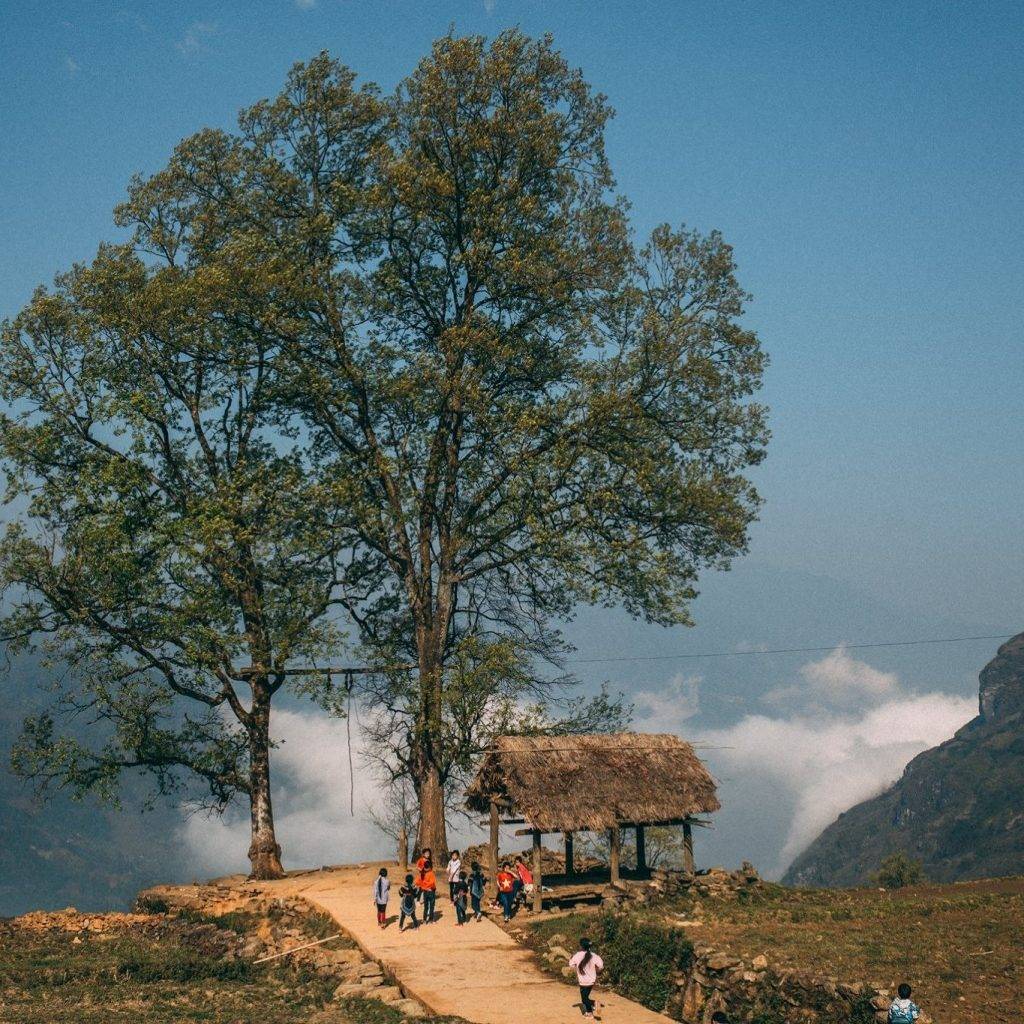 In Y Ty, there is a distinctive house architecture called Trinh Tuong. This house style still retains its pristine features following the traditional design of Ha Nhi people.
The house usually features a rectangular structure, with the main door and ventilated archway above, no windows, but it is really warm in winter and cool in summer. The house's wall is built from thick soil, around 30-40cm. The roof is mostly made of wood. Visitors will mostly find Ha Nhi households living in Trinh Tuong houses on the mountains, next to streams.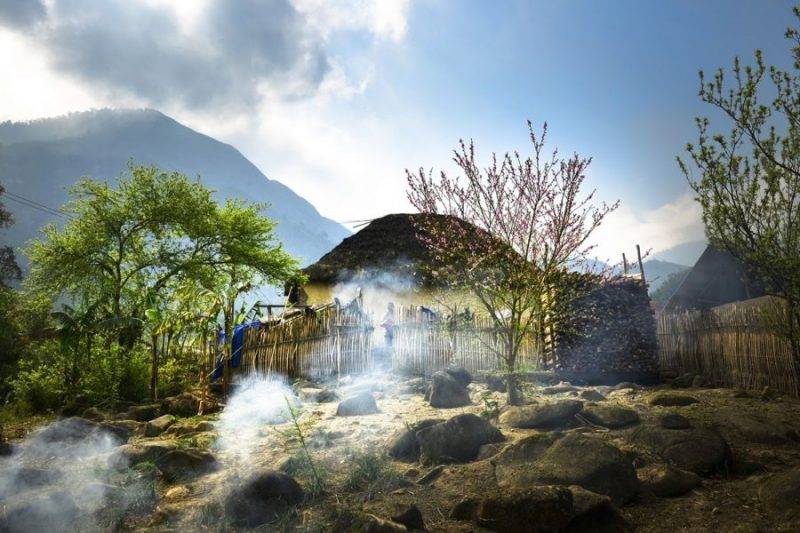 Ha Nhi people make up 60% of the population in Y Ty. They reside close to the water source to ensure having enough water for domestic use and irrigation. Ha Nhi women's outfits are blouses with the front and back flaps cut in an isosceles triangle. Perhaps their hat is more attractive thanks to the decoration of aluminum coins with colorful cotton balls. Ha Nhi women are very hardworking; wherever they go, they wear baskets with handles made of ponytail hair for better aesthetics and evil spirit elimination.
6. Discover Y Ty
– Terraces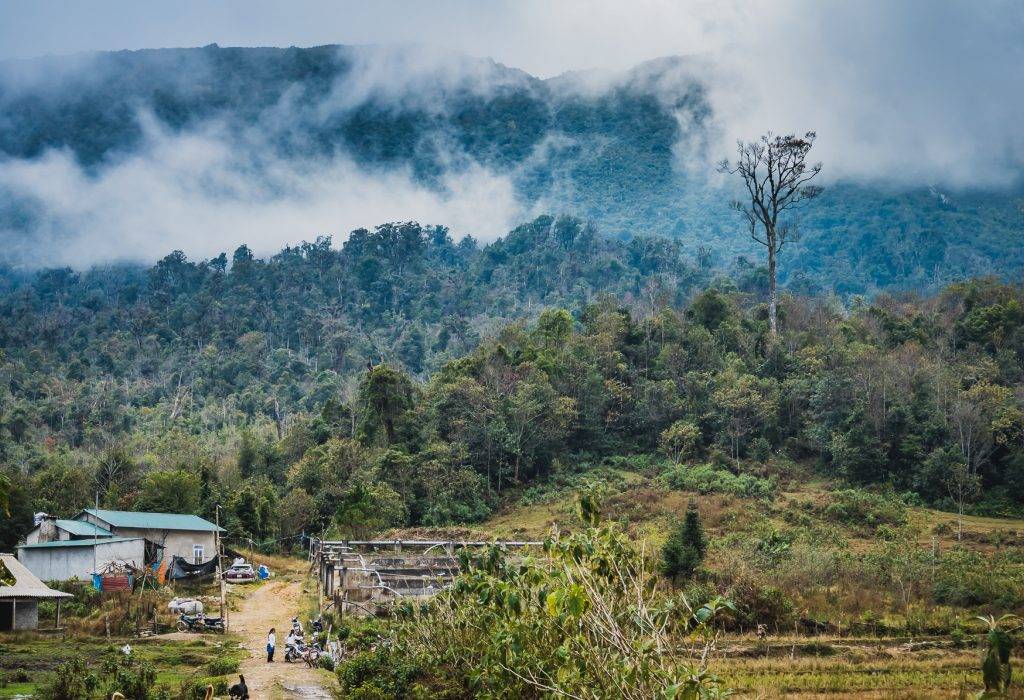 Terraced fields in Y Ty only cultivate one crop in two best periods, the pouring water season and the rice season. The pouring water season takes place around April every year. At that time, the fields get water to start a new crop. Meanwhile, the rice season is around September annually when the fields seem to have a new look of shiny yellow spreading somewhere with the smell of ripe rice mixes in the wind.
Read more: WONDERFUL SAPA TERRACED FIELDS
– Lao Than Peak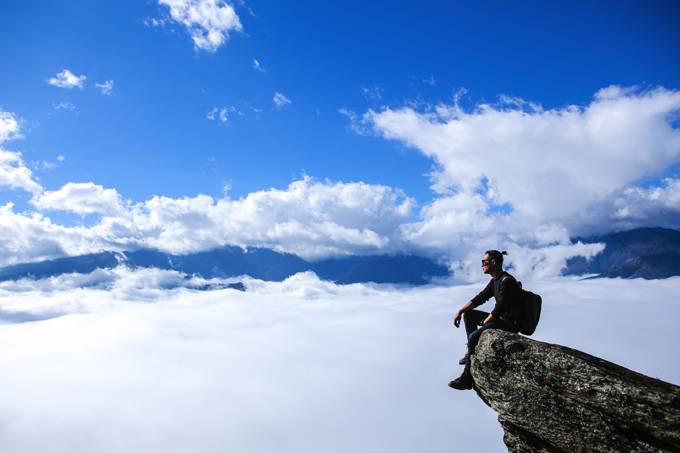 Lao Than peak is located in Phin Ho village, Y Ty commune with an altitude of 2860m above sea level. To conquer the peak, you have to go through 16km. The path mainly includes trails, low grass, making it quite easy to move. This is the perfect place to admire clouds floating, as well as enjoy the natural beauty, especially for those who love adventure.
– Thien Sinh Bridge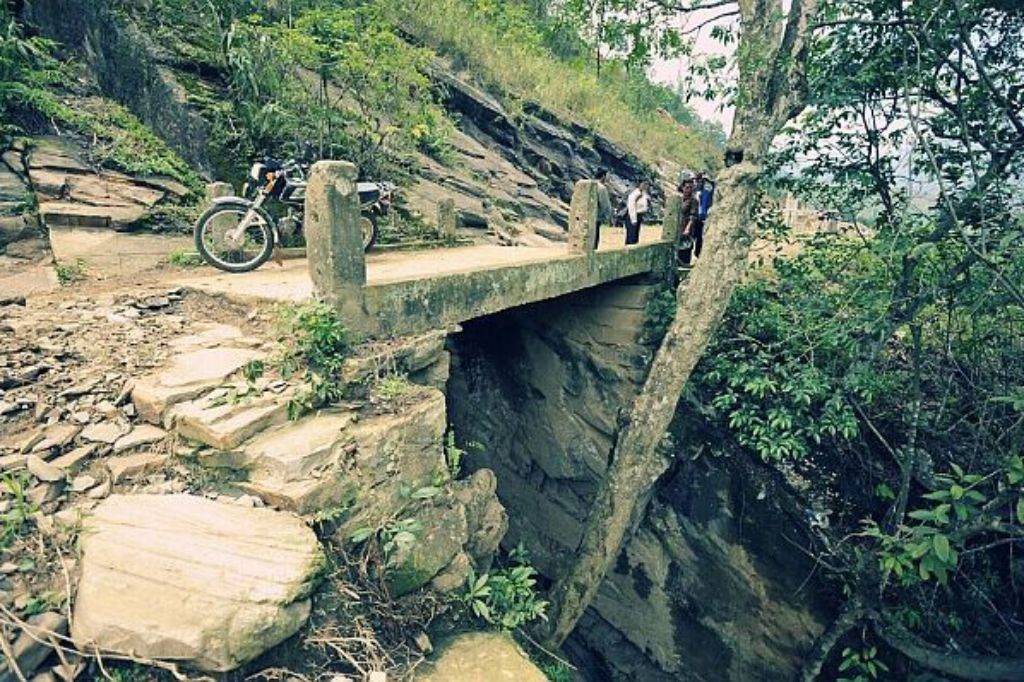 Thien Sinh Bridge is situated at the end of Lao Chai village, nearly 10 kilometers from the center of Y Ty commune – also the border between Vietnam and China. The bridge is only about 1 meter short. It's formerly a natural rock across the Lung Po stream, gradually, people replaced it with a wooden bridge, later becoming a concrete bridge.
– Y Ty fair market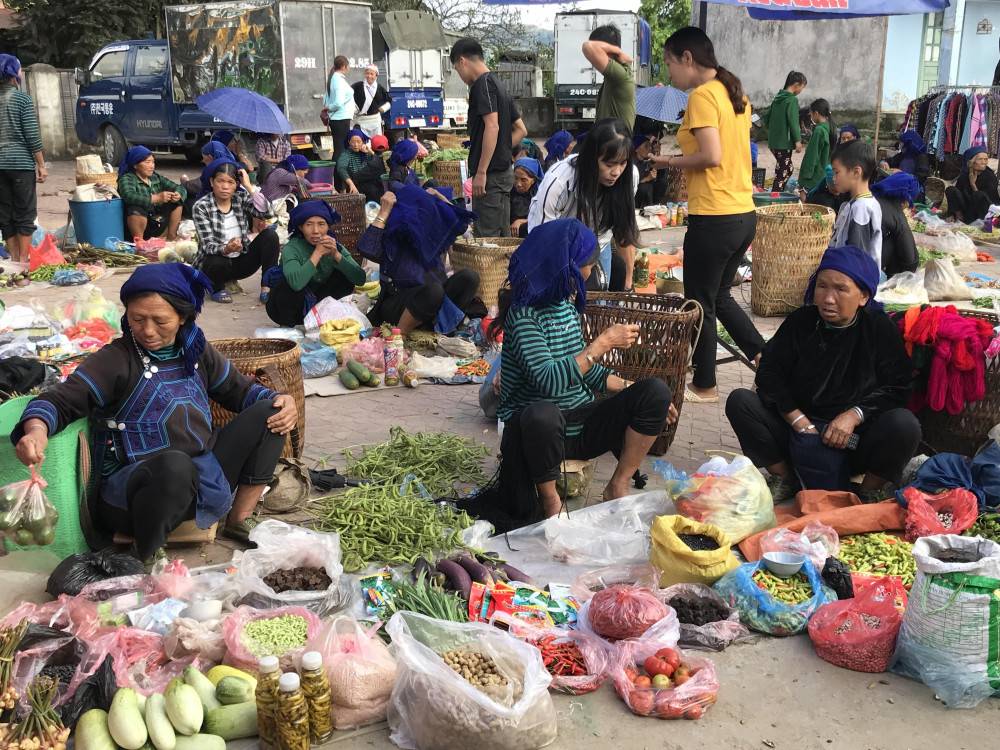 The Y Ty fair market usually opens on Saturday morning. The activity attracts many tourists by the bustling sound and colorful traditional costumes of the Mong, Dao, Day, and Ha Nhi people. The goods at the fair are all simple agricultural products or tools made by the residents, such as brocade, jewelry, vegetables, etc.
Nowadays, the road to Y Ty is much better than before; cars can run directly into the village, so it is convenient to visit. If you are passionate about exploring, Y Ty is definitely an interesting tourist destination that you cannot ignore when coming to the highlands of Northwest Vietnam.
Read more: Road to the top of Fansipan – Roof of Indochina