Hoi An Walking Street – Venice of Vietnam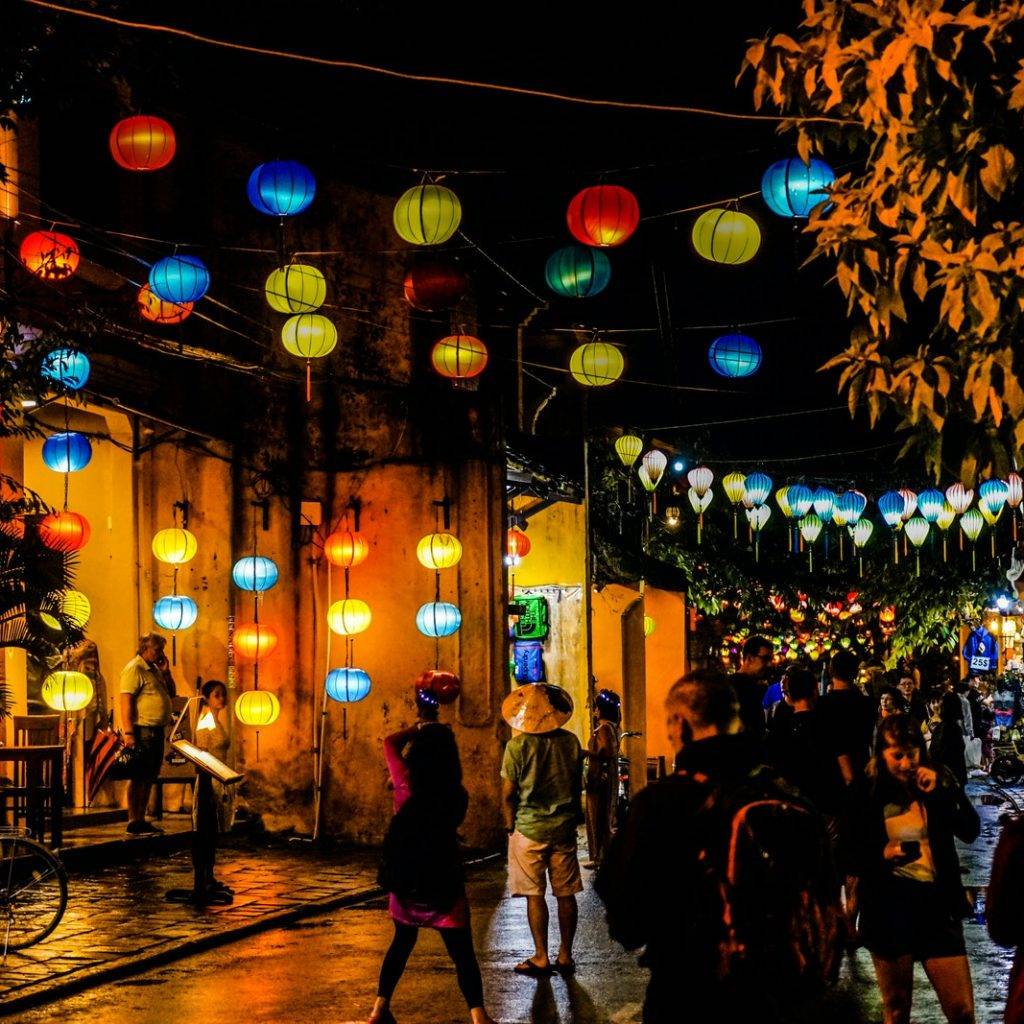 The most attractive thing to do when visiting Hoi An probably is to walk around the streets, creep into small alleys, and admire the old houses. Hoi An Walking Street offers tourists a quiet space to feel the idyllic, deep beauty of the old town in the most authentic way, as well as an opportunity to enjoy the melodious music and experience many artistic and cultural activities to the fullest.
1. The opening hour of Hoi An Walking Street
Hoi An Walking Street operates according to the following time frame:
– Morning: 9 am – 11 pm
– Afternoon, evening: 3 pm – 9 pm
If you are not used to walking, you can rent a bicycle for 40,000 VND / day. When visiting the heritage site in the ancient town, you will have to buy tickets with the price of 45,000 VND/person for domestic tourists and 90,000 VND/person for foreigners. A group of 8 or more guests will be exempt from the guide fee.
Read more: HOI AN NIGHTLIFE:THE FINEST BARS AND PUBS
2. List of roads in Hoi An Walking Street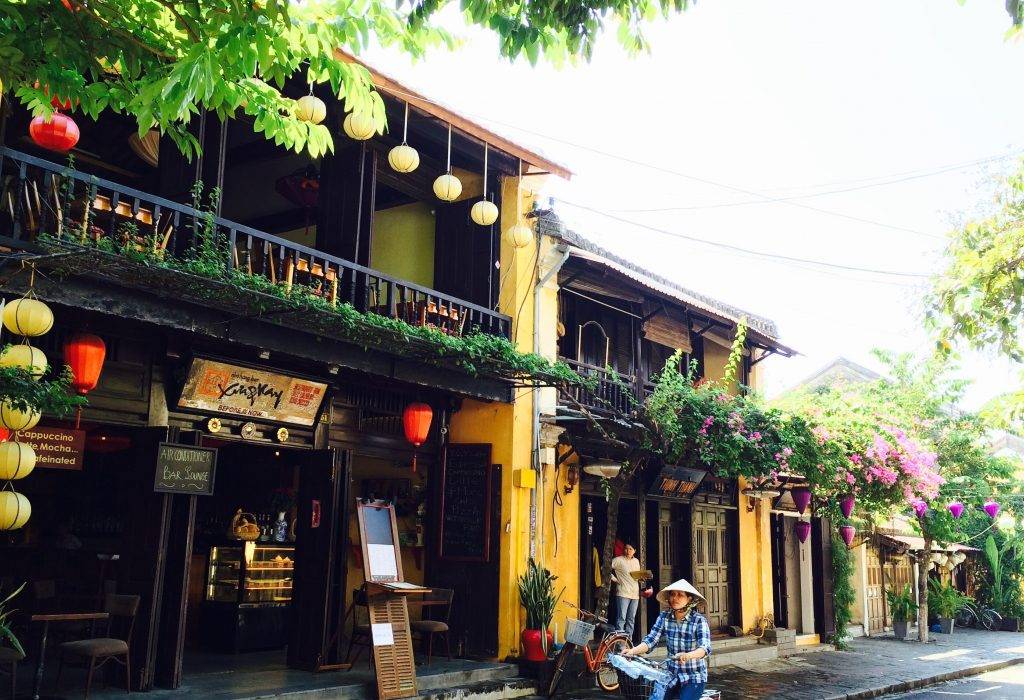 There are many routes in the walking street, but the most prominent ones to mention must be:
– Nguyen Thi Minh Khai
– Hoang Van Thu
– Nguyen Thai Hoc
– Chau Thuong Van
– Tran Phu
– Hoang Dieu
– Phan Boi Chau
– Cong Nu Ngoc Hoa
– Nguyen Hue
Read more: EXPLORE NGUYEN HOANG NIGHT MARKET – THE BUSIEST NIGHT MARKET IN HOI AN ANCIENT TOWN
3. Explore Hoi An Walking Street
– Experience unique artistic activities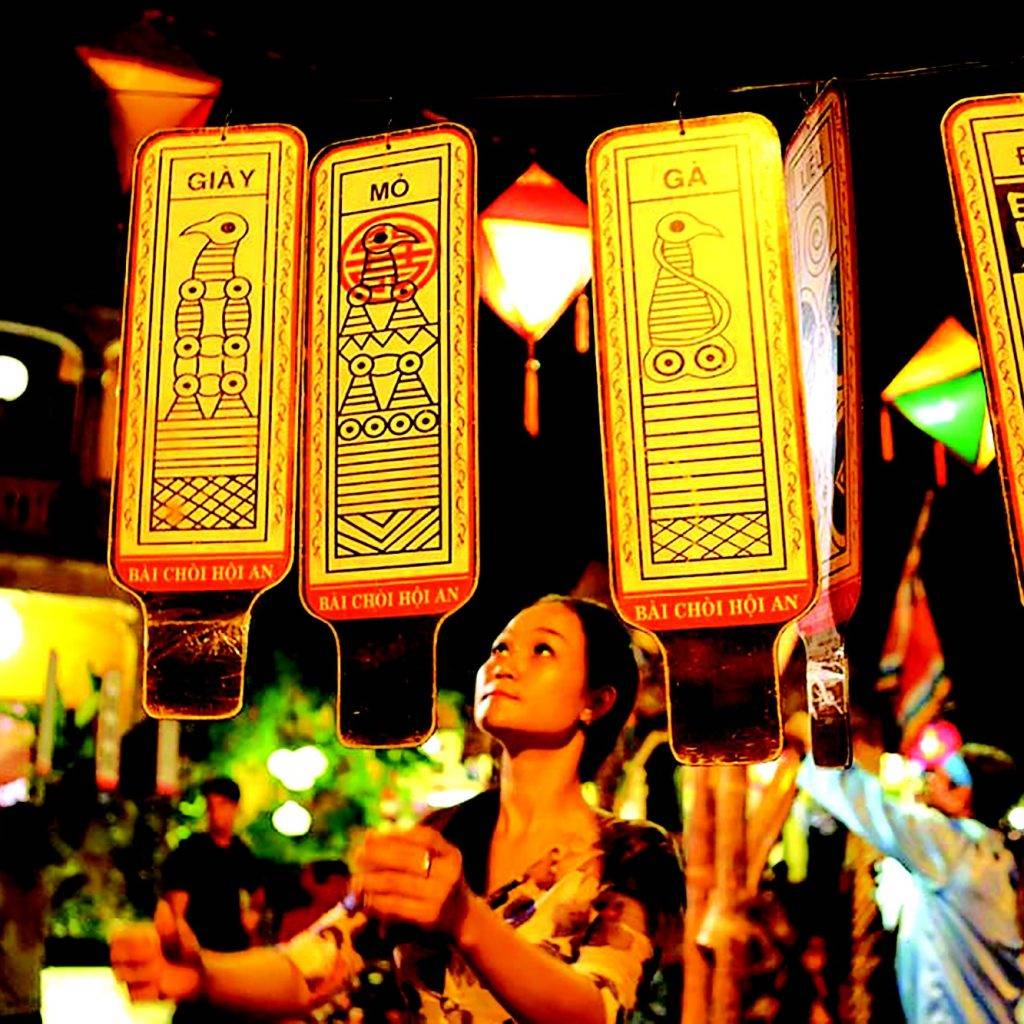 + Enjoy Bai Choi singing at An Hoi roundabout, from 19h00 – 21h00 every night.
+ Music venue "Voice of the Piano", from 7:00 pm to 9:00 pm every Saturday.
+ Folk games on Chau Thuong Van street, from 19:00 to 21:00 every night.
– Japanese bridge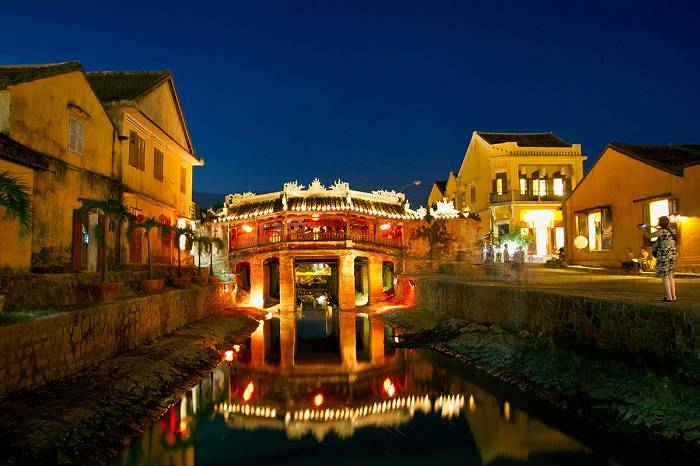 Japanese Bridge is located on Tran Phu street in the center of the ancient town. This bridge was built in the 17th century and becomes a unique symbol of Hoi An. The location has a unique roof with textures and decorative motifs expressing the harmonious combination of Vietnamese – Chinese – Japanese and even occidental architectural styles.
You can totally feel different when getting here at night. At that time, the bridge is outstandingly illuminated by ever-changing color lights.
– Tan Ky Old House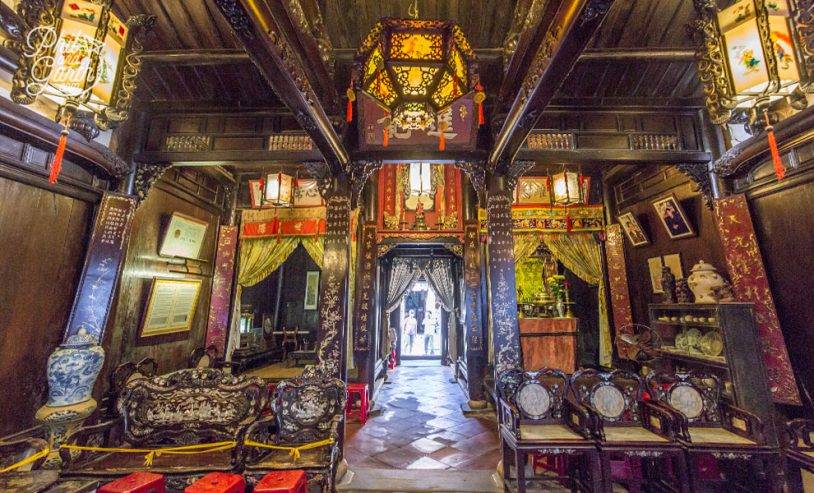 Built 200 years ago, this is one of the oldest places in Hoi An. Over time, the house still retains its special architecture. In the past, people used the front house as a trading area while the back was mainly for importing goods. Now, it has become a must-visit destination in Hoi An Walking Street.
Read more: Phung Hung Old House of over 240 years old in Hoi An
– Tran Family Chapel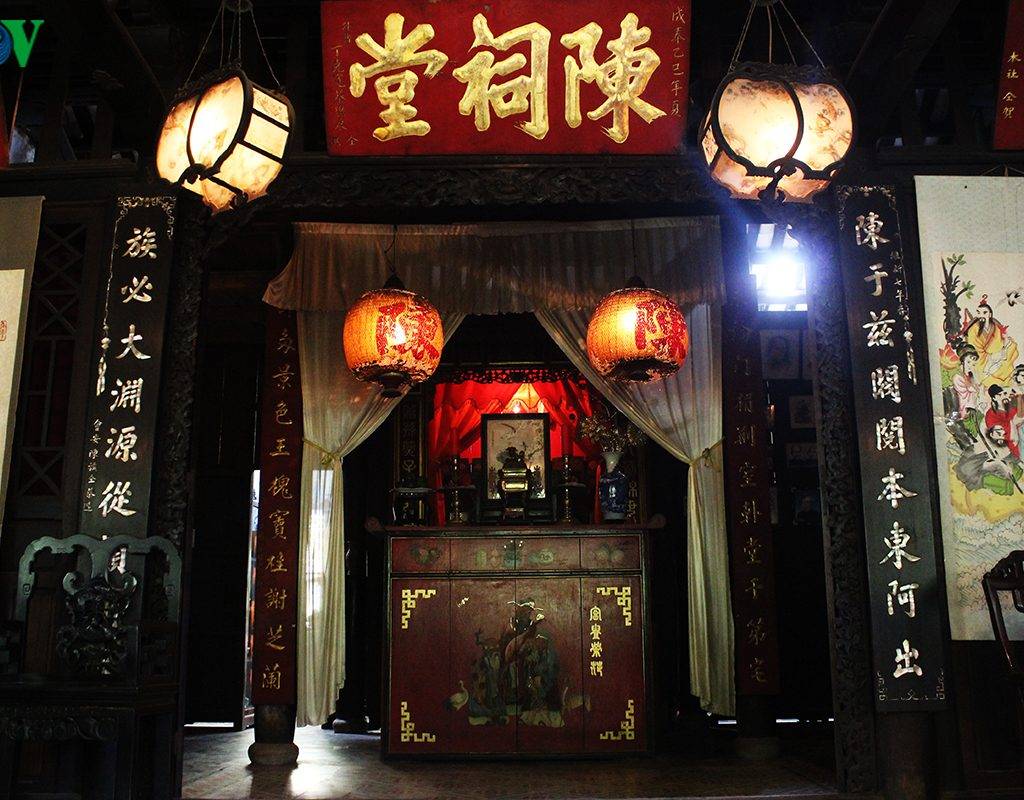 Tran Family Chapel was built under traditional feng-shui principles of the Chinese and Vietnamese in 1802 by a mandarin of the Tran (a large Chinese immigrated to Hoi An in the 1700s). Located on a large land of about 1500m2, the place includes many sites, such as the ancestor worshipping area with relics related to the family, living space, etc. Tran Family Chapel's design is bold with Vietnamese architecture style from ancient times.
– Hoi An Museum of History – Culture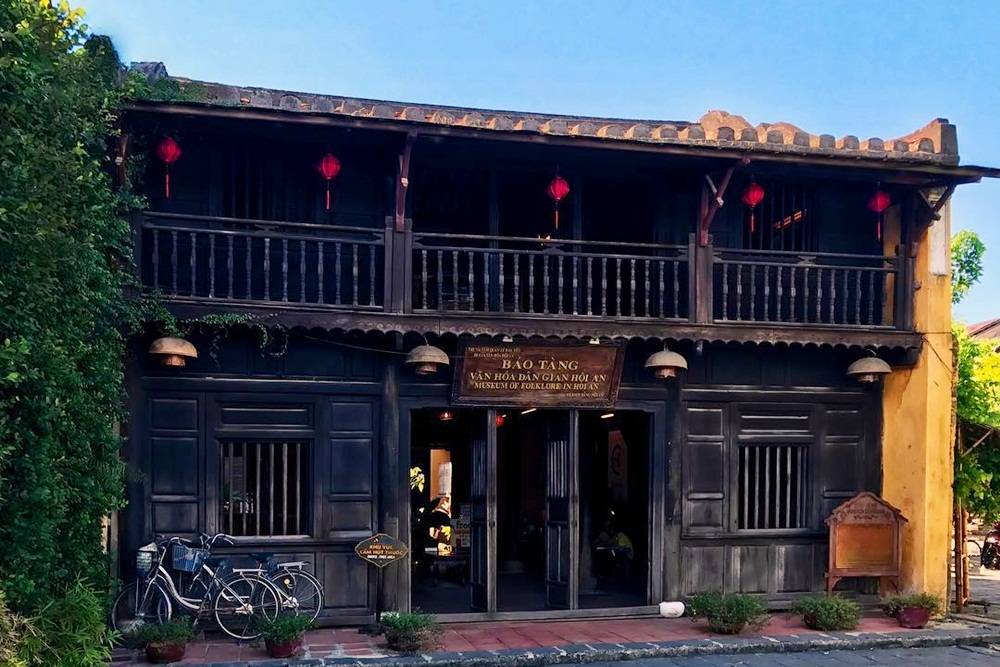 The museum, situated right on Nguyen Hue Street, is currently displaying more than 434 artifacts arranged according to themes. People consider the museum as a historical book recording the development periods of Hoi An over the years.
– Hoi An handicraft workshop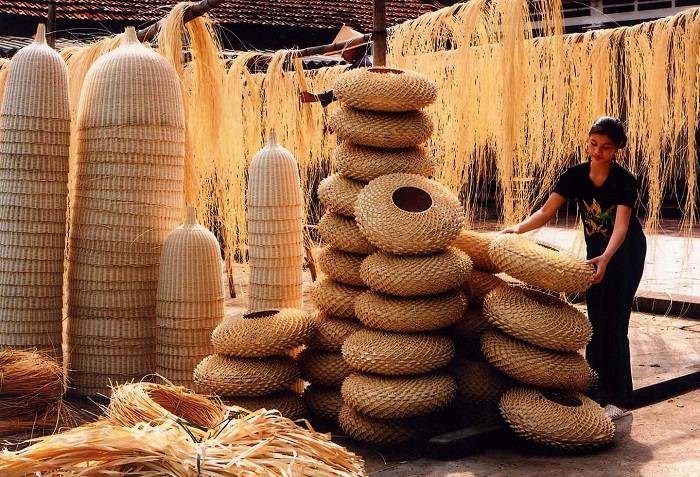 The workshop features most of the traditional handicrafts of both Hoi An and Quang Nam, such as mat weaving, fabric weaving, pottery, lacquer, etc. Entering the workshop, visitors will find a tranquil scene of a typical Vietnamese village, firsthand seeing skillful artisans creating sophisticated handicrafts. Besides, visitors can also take part in several stages of the production process and then buy some souvenirs home.
4. What to eat in Hoi An Walking Street
Although Hoi An Ancient Town is small, its cuisine is extremely rich. Here are some delicious yet affordable snacks, only from 10,000 VND-50,000 VND, you must definitely try:
– Cao Lau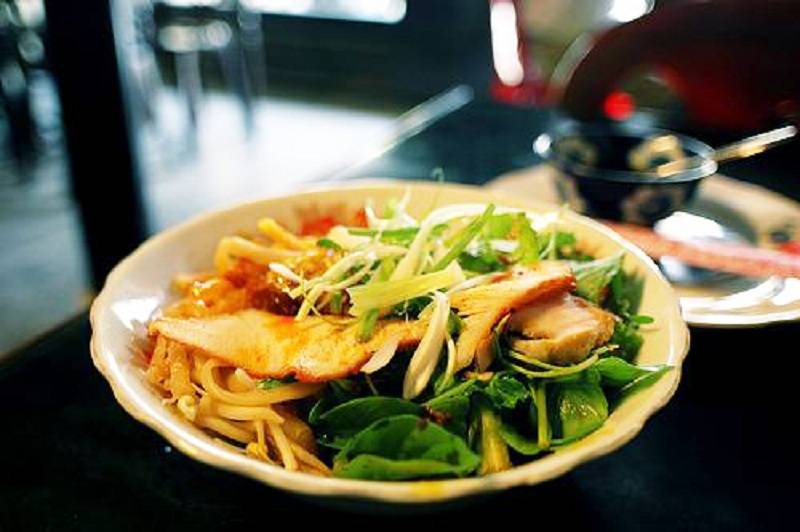 Cao Lau is considered the pride of Hoi An. This dish is as strange as its name suggests; the noodles are made from dyed gold rice, no broth is needed but there will be roasted meat, gravy, and greaves. To have delicious roasted meat, people will choose the leanest pork ham leg, then marinated it with spices and five flavors. After that, bring it to roast.
The greaves are made from the pig's skin. But when fried, they were a bit stiff, so people usually replaced them with Cao Lau rice flour. Put roasted meat, greaves, herbs, and some gravy on the Cao Lau noodles, and we get a fine Cao Lau bowl.
Read more: 20-YEAR-OLD CAO LAU SHOP IN HOI AN ANCIENT TOWN
– Quang Noodles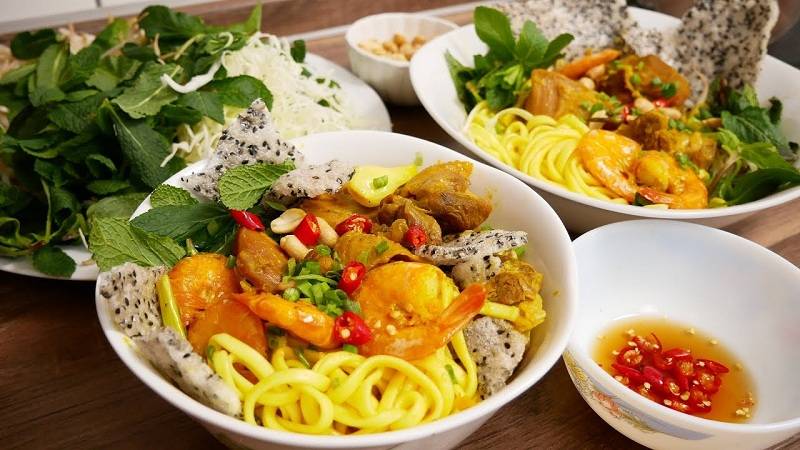 In terms of appearance, Quang noodles are almost like Cao Lau, but just once you taste it, you will see the differences. Quang noodles are often served with shrimp, meat, quail eggs, etc., all of which are infused with spices. Crispy rice paper and vegetables are also an indispensable part to make the dish complete.
– Hoi An Chicken Rice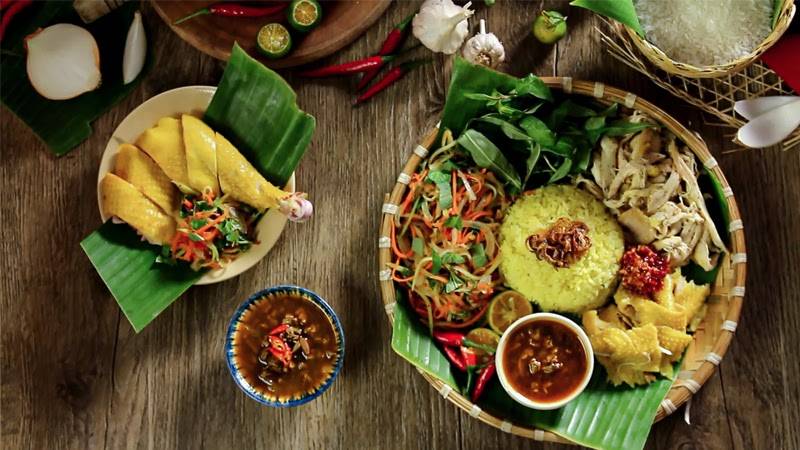 With the meticulous processing, Hoi An people have created chicken rice savory enough to give it a famous name: Hoi An Chicken Rice. The chicken rice is served with onion, pickled papaya, Tra Que herbs, and a small bowl of soup with yummy chicken's heart or liver.
– Wontons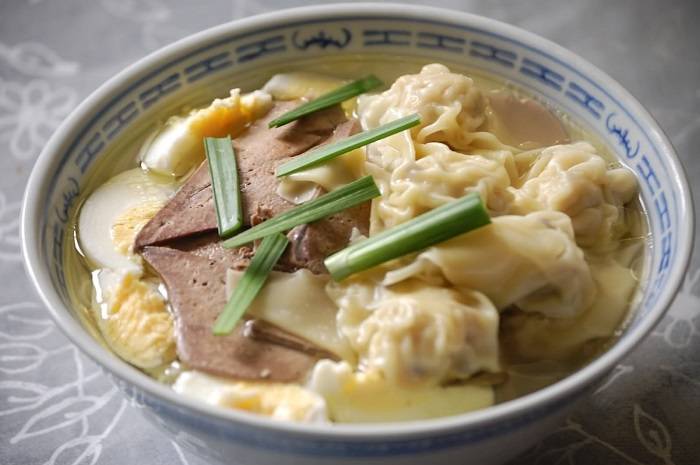 Hoi An cuisine is the interference of various cuisines. So is this dish. Originated from Guangdong, China, through time and history, wontons are brought here. The dish was then combined and featured unique variations among countries' food processing.
The wontons consist of two parts: the shell and the filling. The shell is made from flour while the filling is usually made from pork, shrimp, wood ear, green onion, etc.; all finely sliced and mixed with spices.
– Meat skewers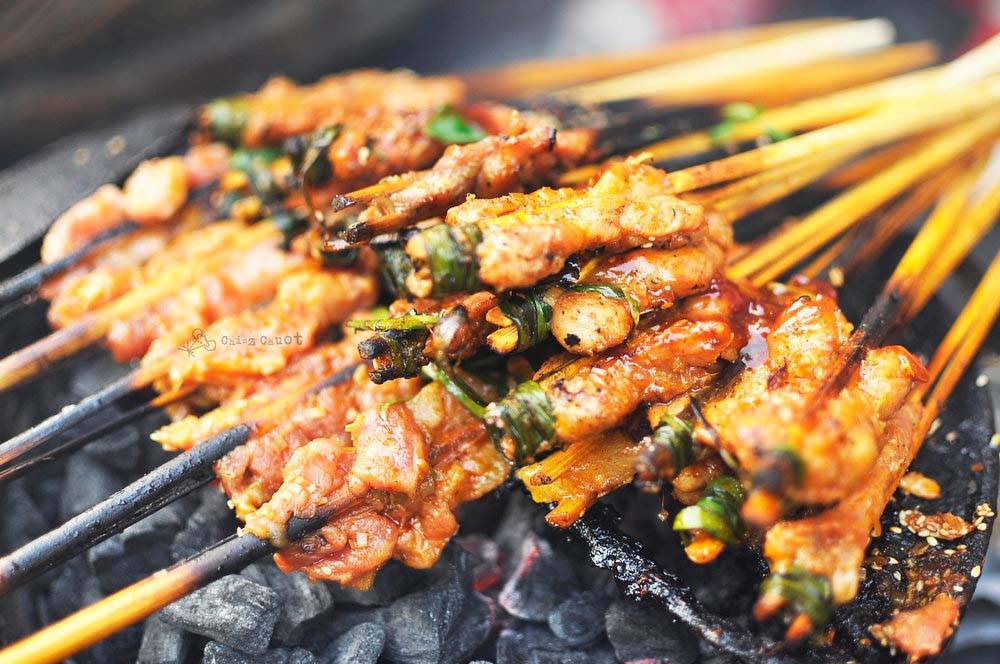 When walking in Hoi An, you will not be able to resist the taste of grilled meat skewers eaten with rice paper. This is a snack loved by both adults and children.
The fragrant grilled meat skewers bite the mouth neatly in the heart of the sale. Add some raw vegetables and sweet-spicy dipping sauce. This dish makes both adults and children fascinated.
– Corn sweet soup (Che Bap)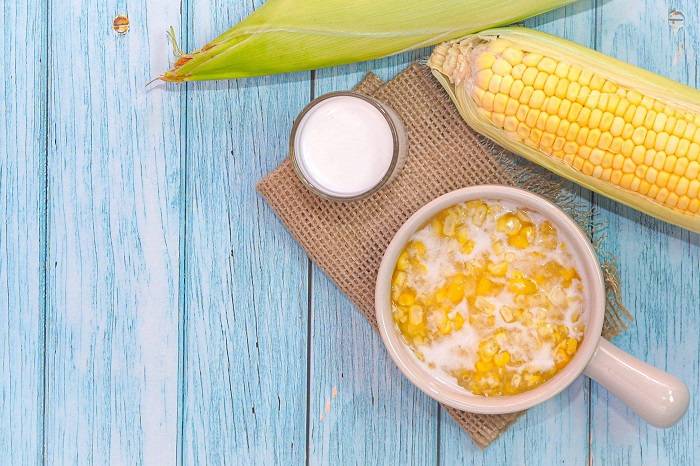 Che Bap – a very well-known rustic dish here since it is made from the famous Cam Nam corn in Hoi An. The sweet soup has a sweet, elegant, and natural flavor of young corn. Unlike sweet soup in the South, Hoi An Che Bap is not cooked with coconut water, therefore, it has the original taste of corn. When eating, you only need to sprinkle a little juice on top to increase the fat taste. The prominent time of Che Bap is on Cam Nam corn season, from March to September each year.
– Hoi An Xeo Cakes (Banh Xeo)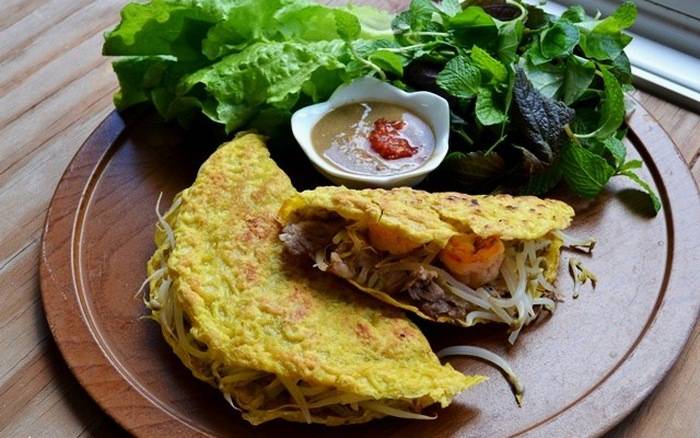 Hoi An Xeo Cakes are genuine specialties of the land. The main ingredient of Banh Xeo is rice flour, shrimp and meat. To cook the dish, the chef has to sit by the fire continuously, so the rainy season from October to December is the most suitable period for making Banh Xeo in Hoi An.
Read more: BANH MI PHUONG HOI AN – "THE BEST BANH MY IN THE WORLD"
5. Notes when shopping in Hoi An Walking Street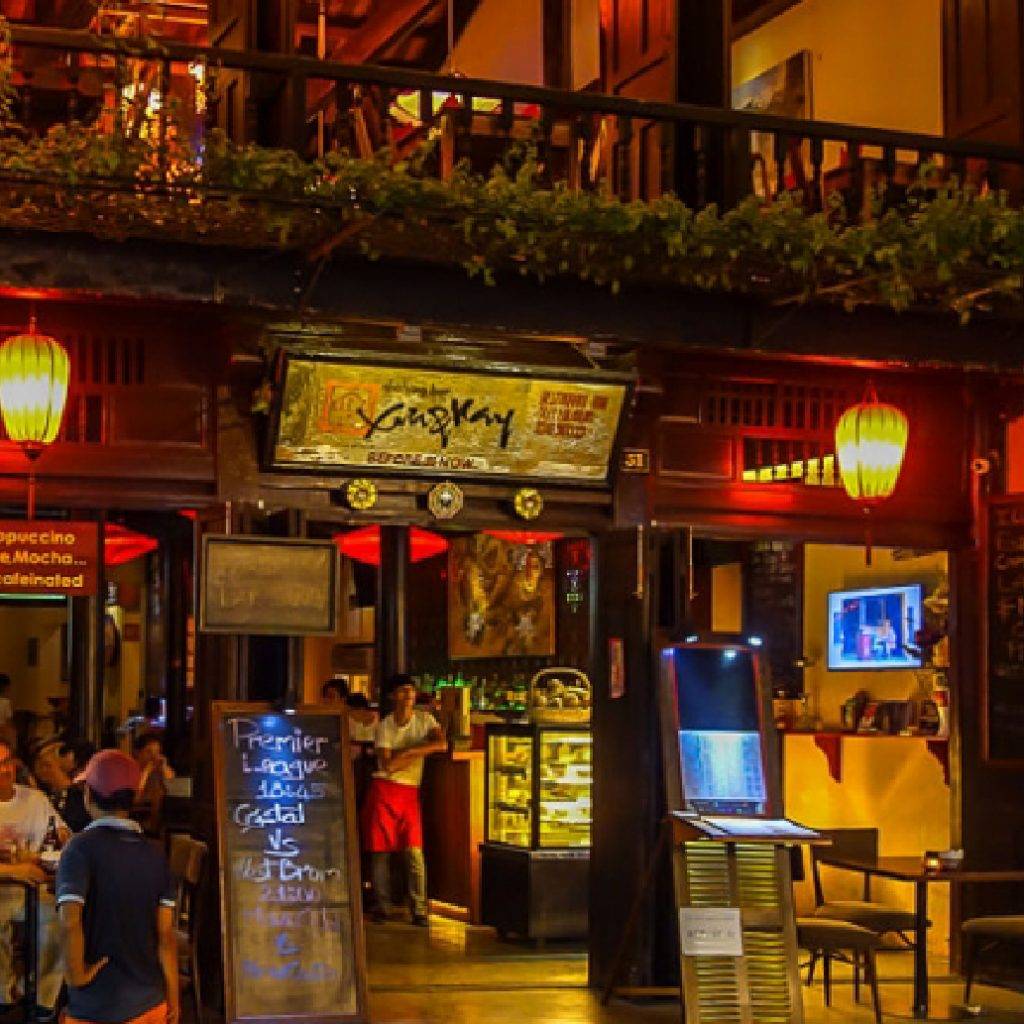 – Hoi An lanterns are extremely beautiful, light, and collapsible, so it is quite ideal to buy as souvenirs. Visitors can purchase them on Tran Phu street at Tuoi Ngoc, Ngoc Thu shops, or other lantern shops on Le Loi street. The price is not too expensive, only tens of thousands dong per one.
– Tailoring in Hoi An is not only cheap but also nice and fast. In just a few hours, the tailor will custom your dream. If you can't wait, just leave your measurements and address, then the store will send the product to you later.
– Hoi An shoes are also quite diverse and nice-looking. Many stores accept fast shoe-customizing, similar to tailoring stores.
– Some cakes to buy as gifts, such as Banh In, Banh Dau Xanh, Banh It La Gai.
– Hoi An chili sauce is distinctively spicy and fragrant.
– Restaurants and shops are always ready to serve you wholeheartedly. Therefore, you don't have to listen to brokers when shopping.