PHU YEN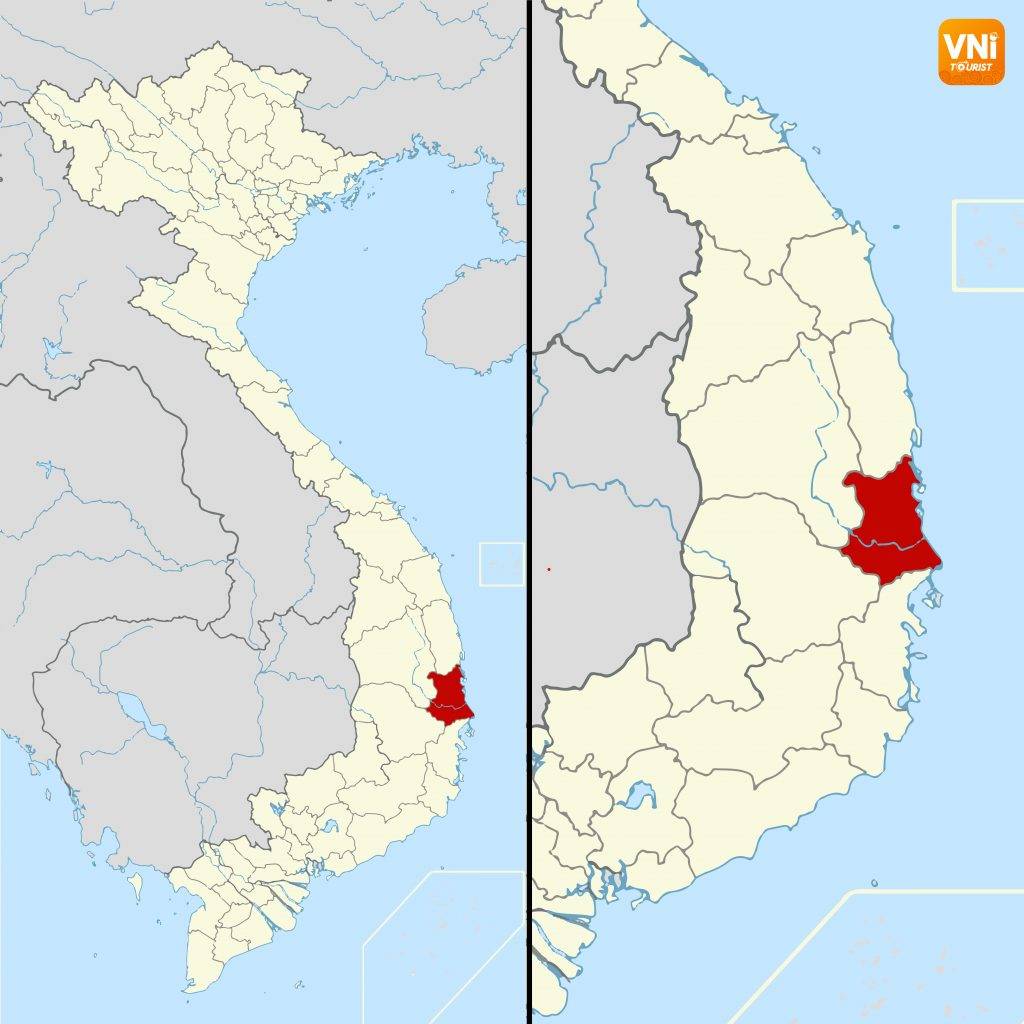 Phu Yen is a province in the South Central Coast, connecting Binh Dinh and Khanh Hoa. This place has a gentle, charming beauty when embracing two passes: Cu Mong Pass, next to Binh Dinh and Ca Pass, next to Khanh Hoa.
The highlights attracting tourists to come here is the image of straight rice paddies, the calm blue beach, and the interesting undulating rocks.
1. The best time to travel to Phu Yen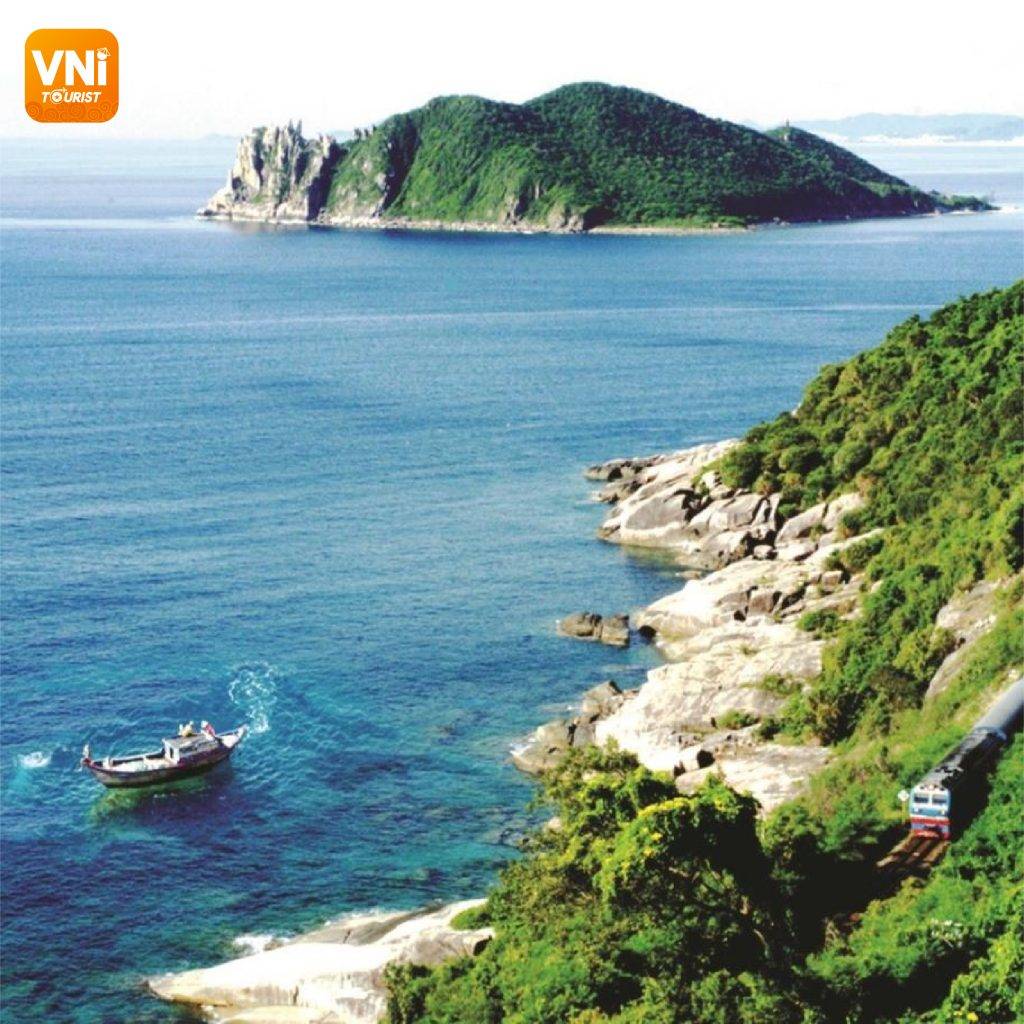 The most appropriate time to have an ideal trip here is in the sunny season stretching from January to August. This is also the tourist season of Phu Yen, so the hotel room availability at Phu Yen is low, so before you go, you need to book your hotel room to save time on arrival. You also should avoid the rainy season from September to December.
2. Transportation to Phu Yen
Planes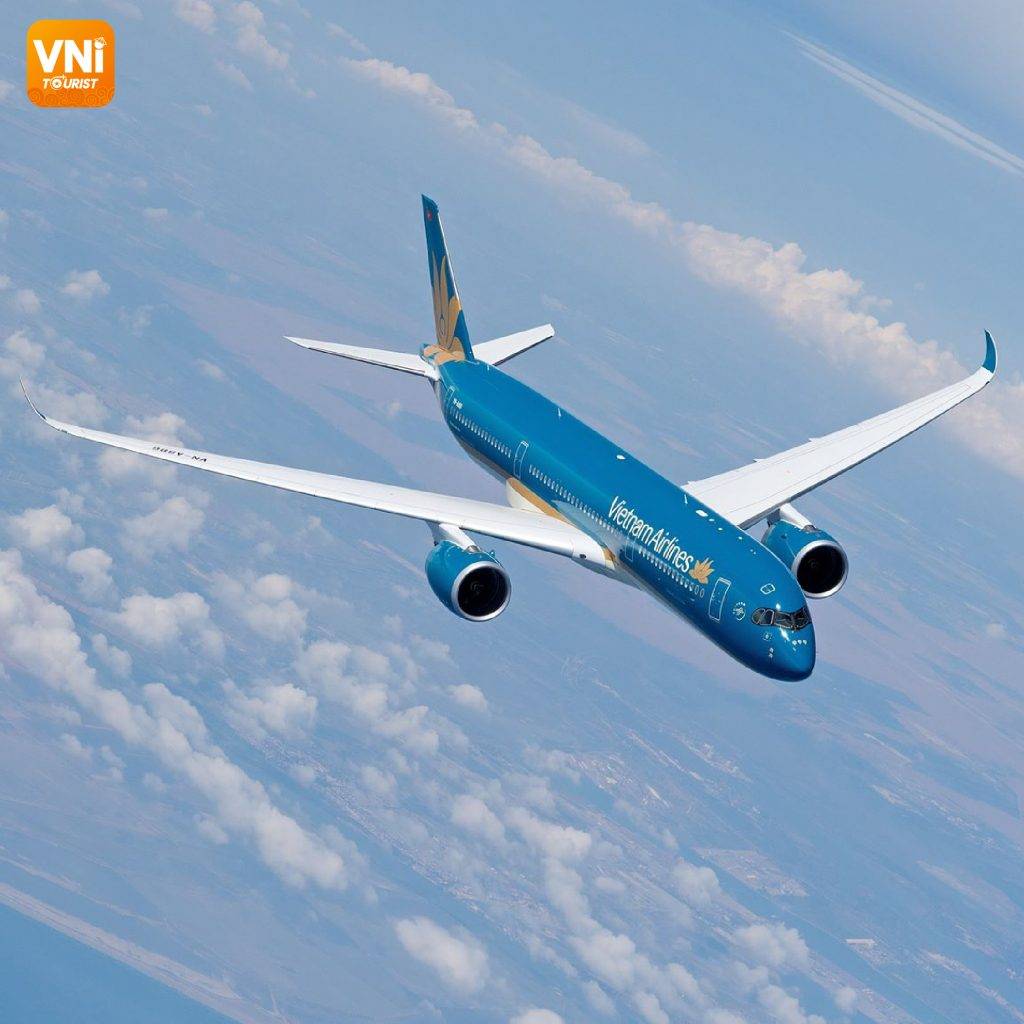 You can choose flights of Vietnam Airlines, Vietjet Air, Jetstar airlines as a means of transportation to Phu Yen. There are two routes to Phu Yen: Hanoi – Phu Yen and Saigon – Phu Yen with fares ranging from 1,500,000 – 1,900,000 VND (about 65-82 US dollars / 7500-9500 Japanese Yen). If you can book cheap tickets to Phu Yen, the ticket price is only over 600,000 VND/ way. (about 30 US dollars / 3000 Japanese Yen)
Train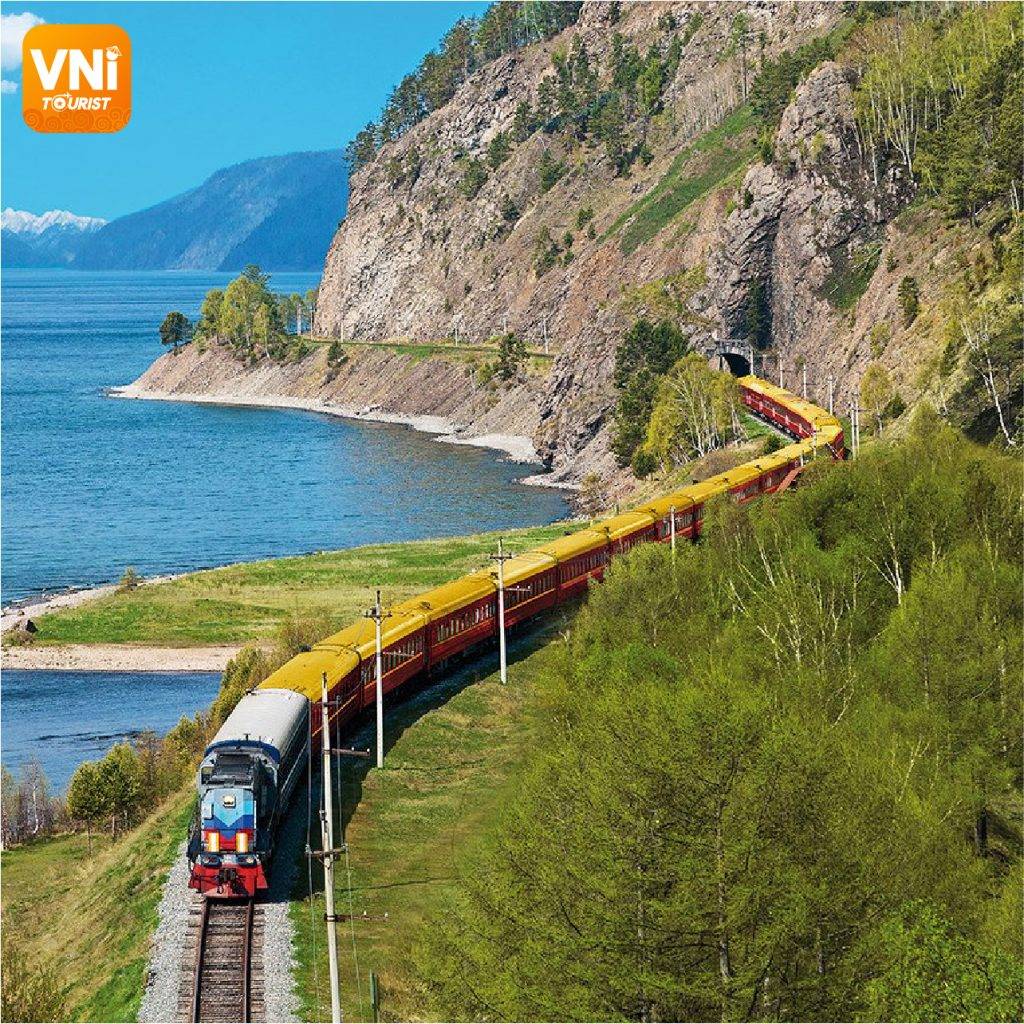 If coming from Hanoi, you can travel to Phu Yen by train with Hanoi – Phu Yen route. To be able to optimize the time for your trip, you should choose the SE3 train running from 10 pm the previous night and arriving at Phu Yen station at 8:30 the next night. The price is about 500,000-1,300,000 VND (about 20 US dollars – 57 US dollars / 2500-6500 Japanese Yen)
If you come from Ho Chi Minh City, you should choose the night train SE2, or SE4 to Phu Yen the next morning. Ticket price varies from 500,000 – 1,040,000 VND, depending on the seat. (About 20 – 45 US dollars / 2500-5200 Japanese Yen)
Coach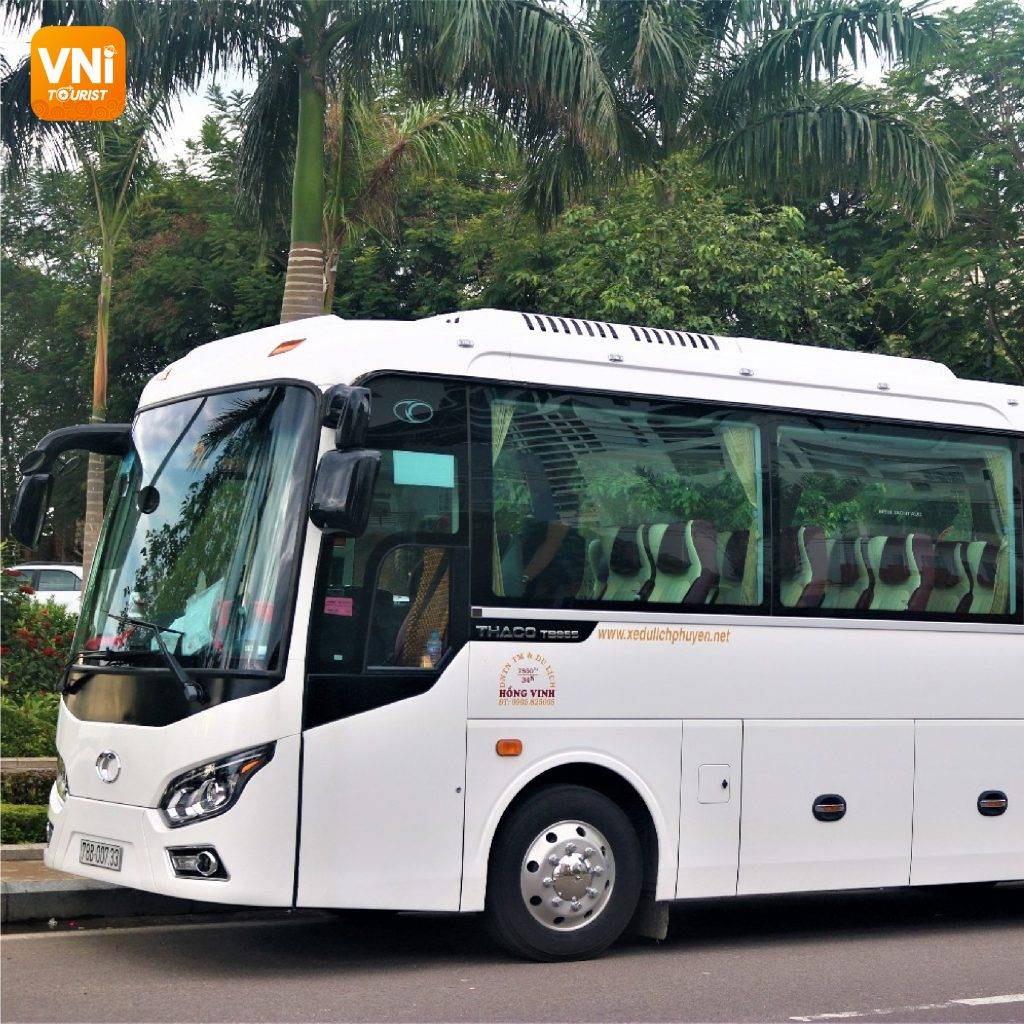 For visitors from Saigon, you can choose a bus/ coach to go to Phu Yen. You buy Thuan Thao bus tickets at Eastern Bus Station in Saigon. Thuan Thao bus includes both seat and bed tickets with prices ranging from 180,000 to 300,000 VND / ticket (about 8 – 13 US dollars / 900-1500 Japanese Yen)
Some bus stations in Phu Yen:
– Thanh Ban bus, located on Phu Lam wharf, Tuy Hoa city, Phu Yen
– Cuc Tu bus, 65 Le Loi, Tuy Hoa City, Phu Yen
– Binh Phuong bus, 74 Nguyen Tat Thanh, Tuy Hoa City, Phu Yen
3. Transportation when traveling in Phu Yen
Motorbike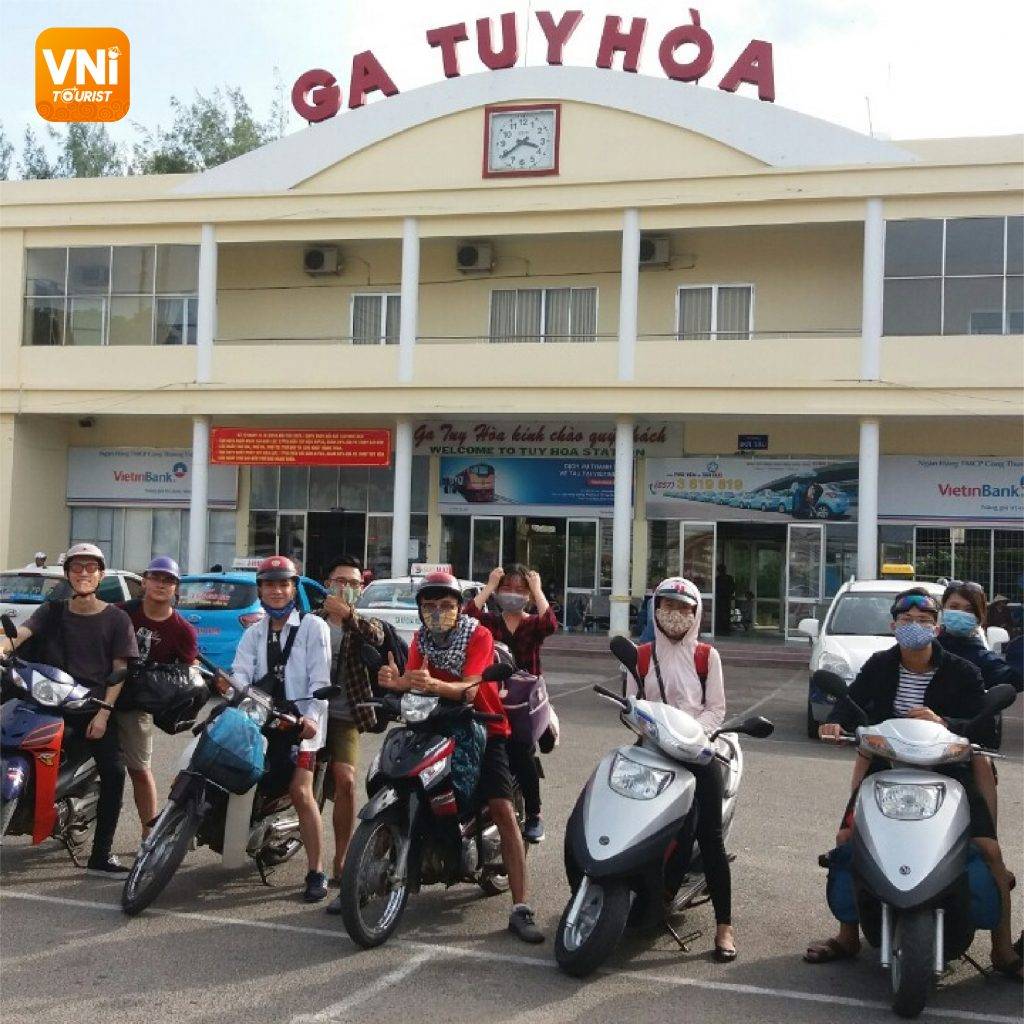 Motorbike is the most convenient means of transportation when you have traveled around Phu Yen. Perhaps because of that, Phu Yen has many locations for renting motorbikes with many different brands' vehicles.
Motorbike rental ranges from 80,000 – 120,000 VND (about 3.5 – 5 US dollars / 400-600 Japanese Yen), and when renting, you need to deposit ID card or personal papers to ensure.
Taxi, 7-seat car, 16-seat car
If you are traveling with your family or company, cars are still the most convenient means.
Phone numbers of some popular taxi companies in Phu Yen:
– Taxi Mai Linh Phu Yen: 057.3.89.89.89
– Taxi Thuan Thao Phu Yen: 057.3,810,810
– Sun Taxi Phu Yen: 057.3.79.79.79 4.
4. The must-visited tourist attractions in Phu Yen
Beautiful blue beaches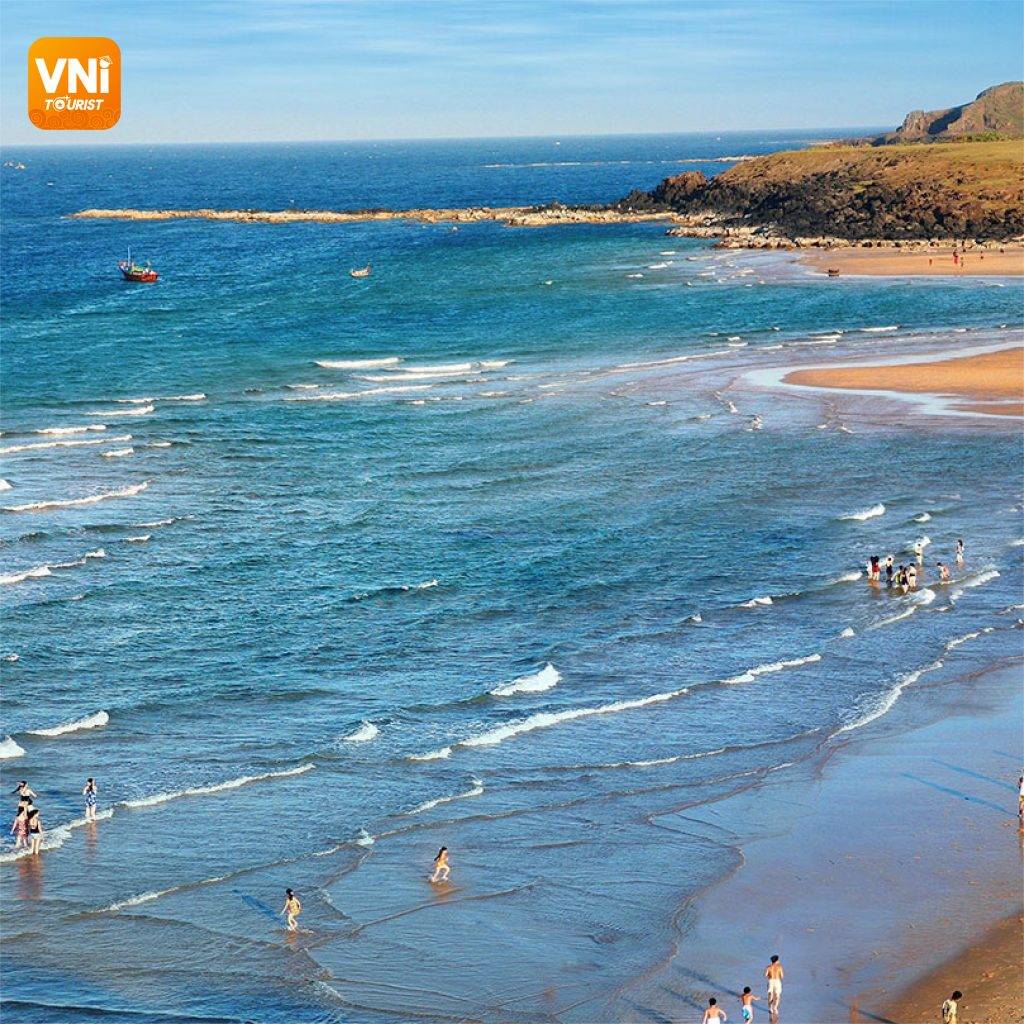 – Xep Beach: Xep Beach is 14km from the North of Tuy Hoa city center. Even though Xep Beach is only about 500m long, it is an ideal dating place for couples in the romantic sunset afternoons. And since the movie "Yellow flowers on the green grass," Ganh Ong and Xep Beach scenes become the most chosen destination in the last days of 2016.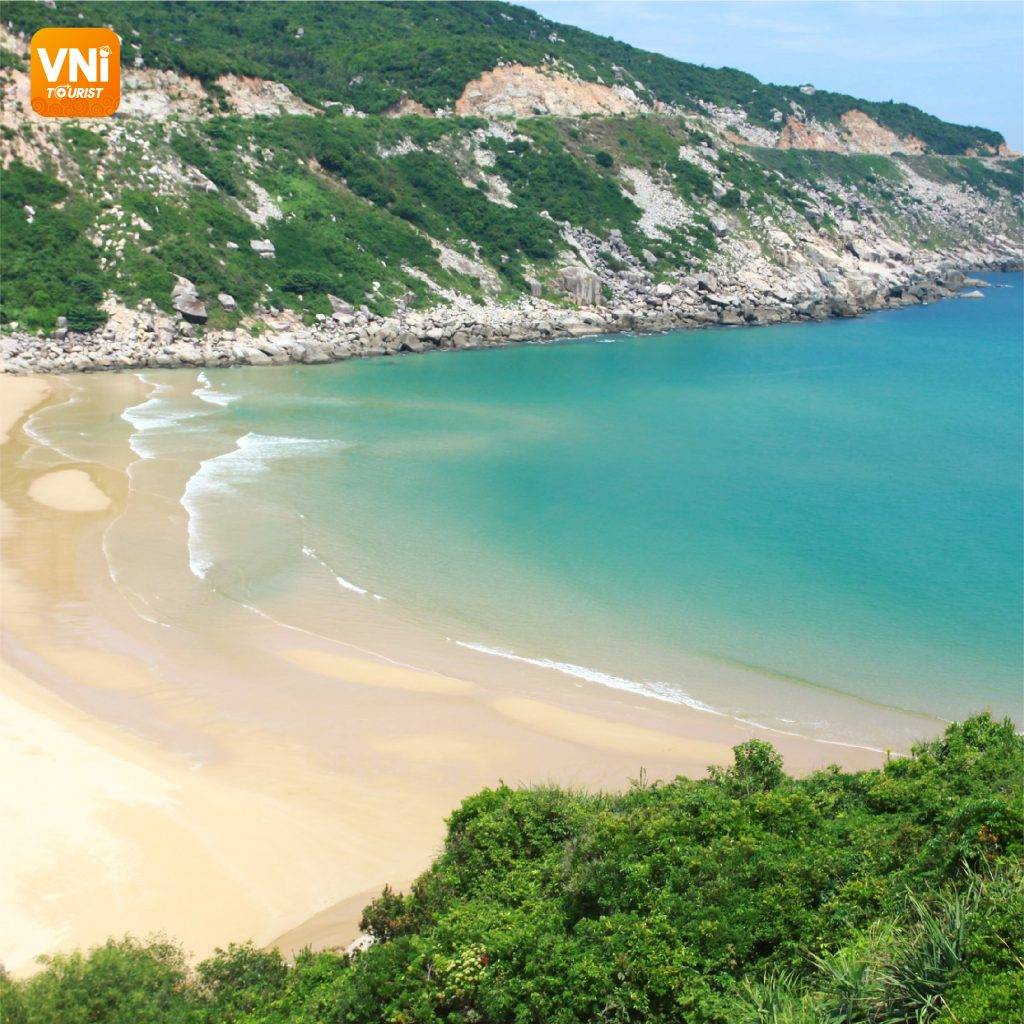 – Mon Beach: If you have the opportunity to come to Phu Yen, please try to watch the sunrise or sunset in Bai Mon once. Located 35km from Southeast of Tuy Hoa, Mon Beach appears majestic at the foot of Dien Cape, Phuoc Tam town, Hoa Tam commune, Tuy Hoa. Visitors can also admire the sea and the mountain landscape here, and the distant light of the Cape that shines every night for boats to move.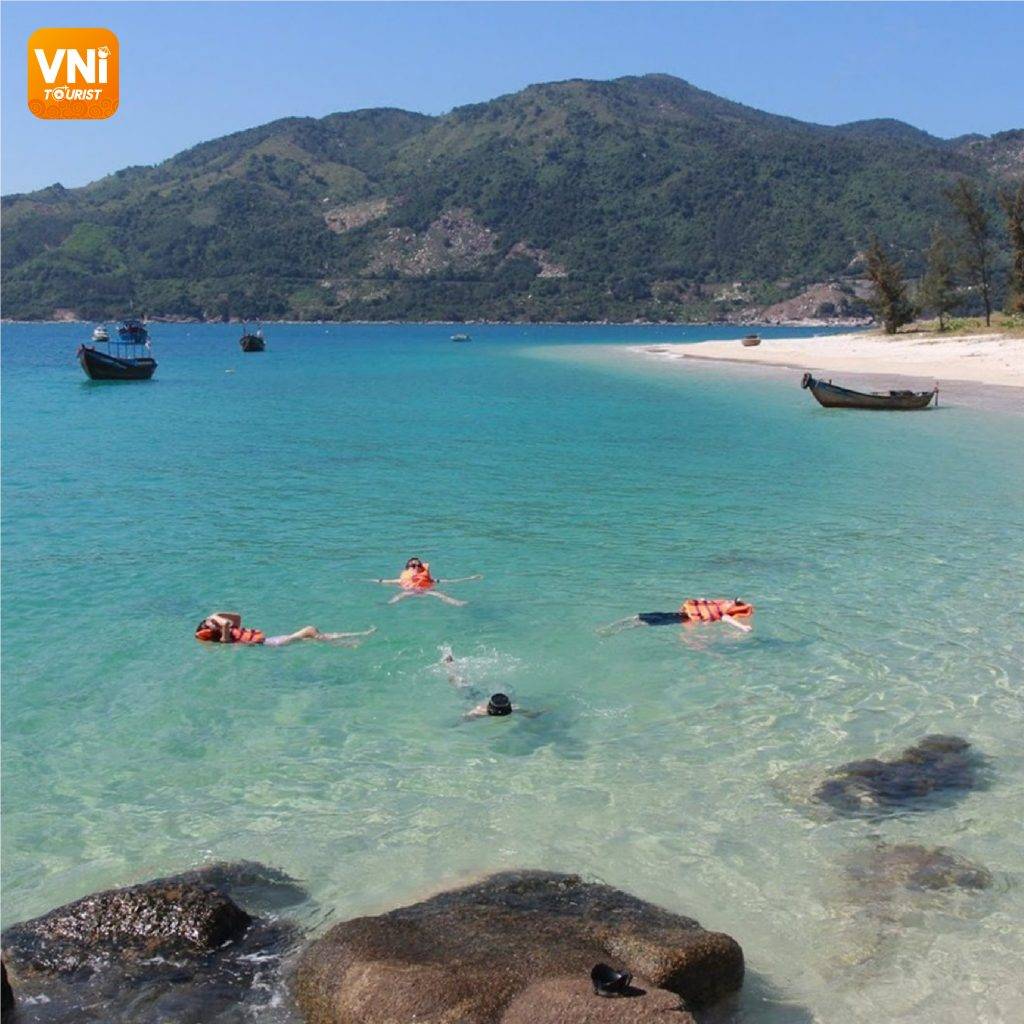 – Goc Beach: Goc Beach is located in the North of Mon Beach. This place has a wild, rustic beauty like a rough unpolished gem. Coming to Goc Beach, you can find a peaceful space with the blue waves and pristine white sand stretching endlessly, making you forget the bustling life out there.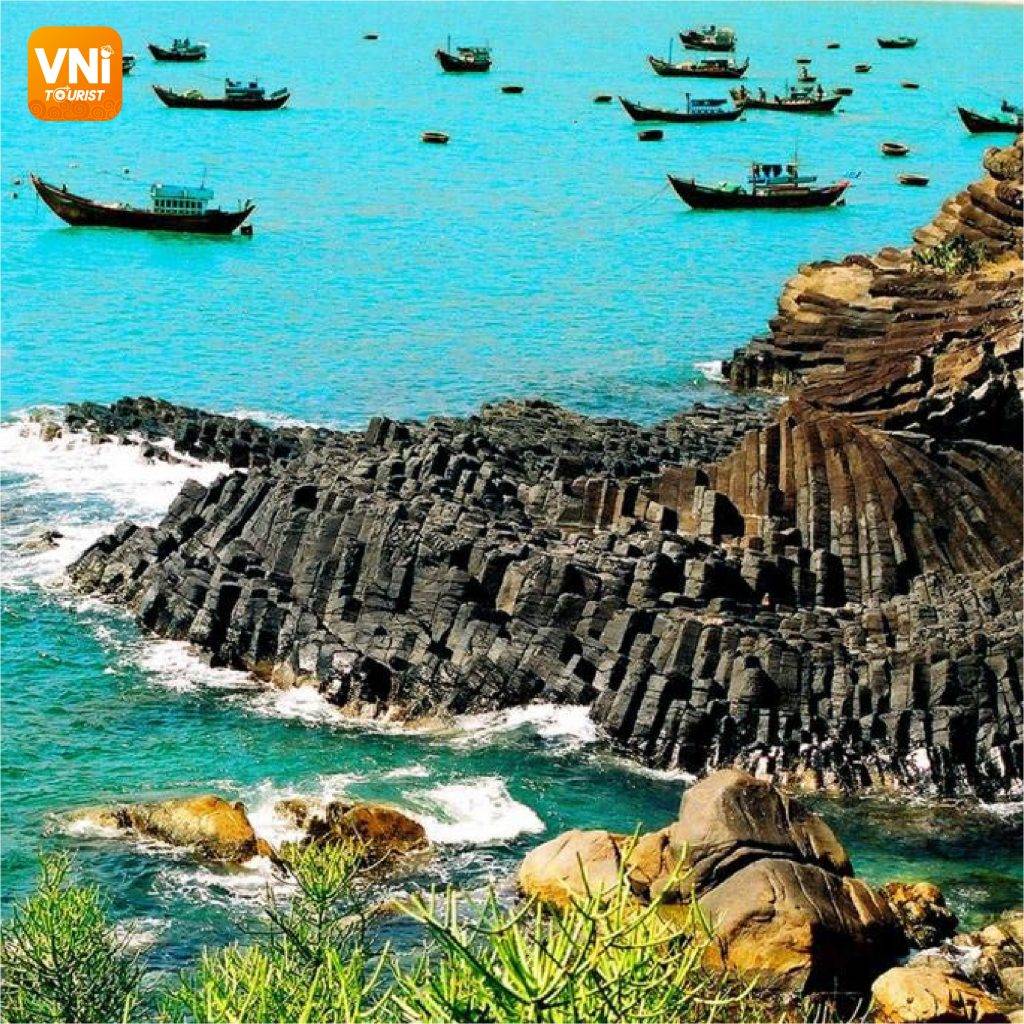 – Tuy Hoa Beach: The long and wide Tuy Hoa Beach is located close to Tuy Hoa City, with the pristine beauty of white waves and blue sea. Tuy Hoa Beach is most crowded in the afternoons when people end a hard-working day, and they want to immerse themselves in water to relieve the burdens and pressure in life.
Amazing islands in Phu Yen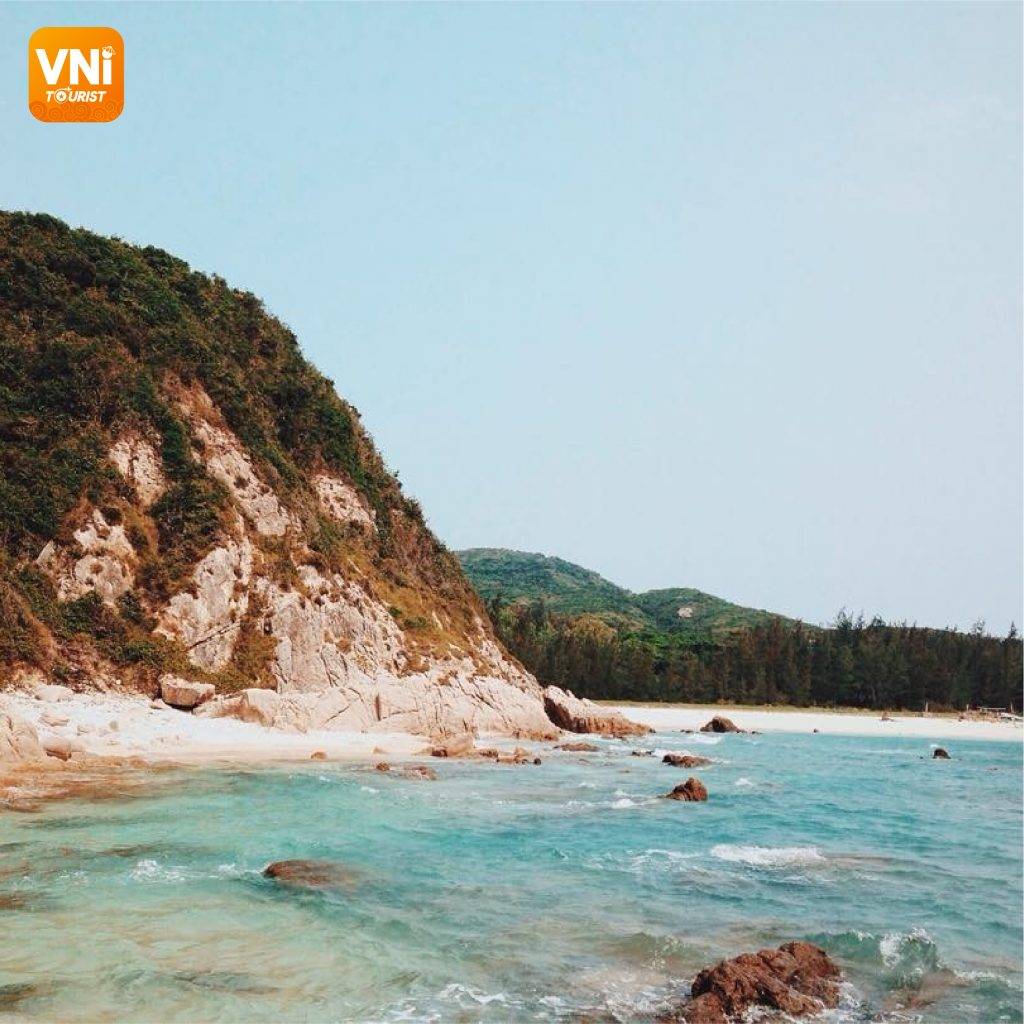 – Mai Nha island: The island is about 27km from Tuy Hoa city to the North, which is called the Robinson island of Phu Yen. The ideal time to reach this location is the period from March to August when the sky is blue, and the beach is calm. To reach the island, you have to spend 20 minutes traveling by boat. The boat ticket price is about 500,000 VND/ trip. (about 2 US dollars/ 2500 Japanese Yen)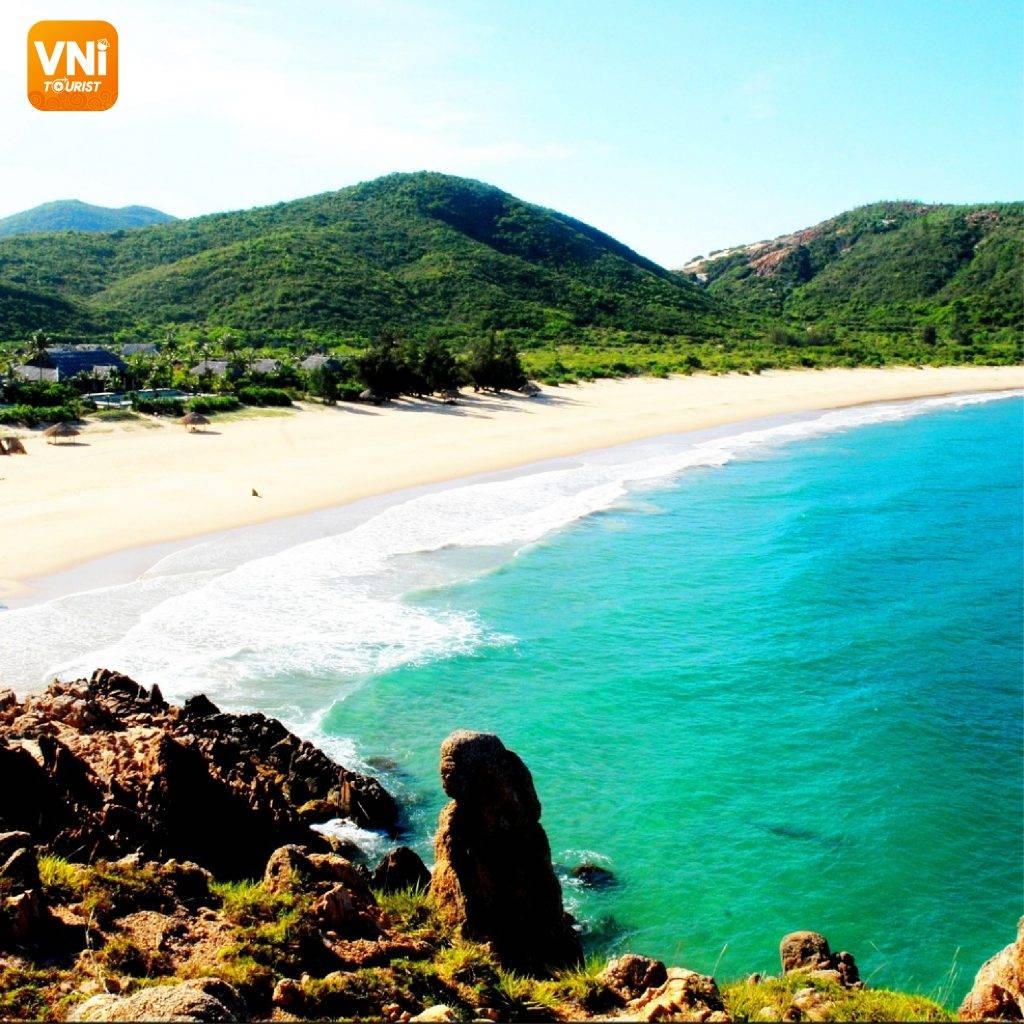 – Hon Nua: Hon Nua is not a very famous place, but if anyone comes to this place, they will enjoy the interesting terrain of this island. Known as the "Island almost forgotten in the middle of the sea," Hon Nua half belongs to the Northern of Phu Yen and half to the Southern of Khanh Hoa. Such a beautiful and poetic border between the two provinces of the country!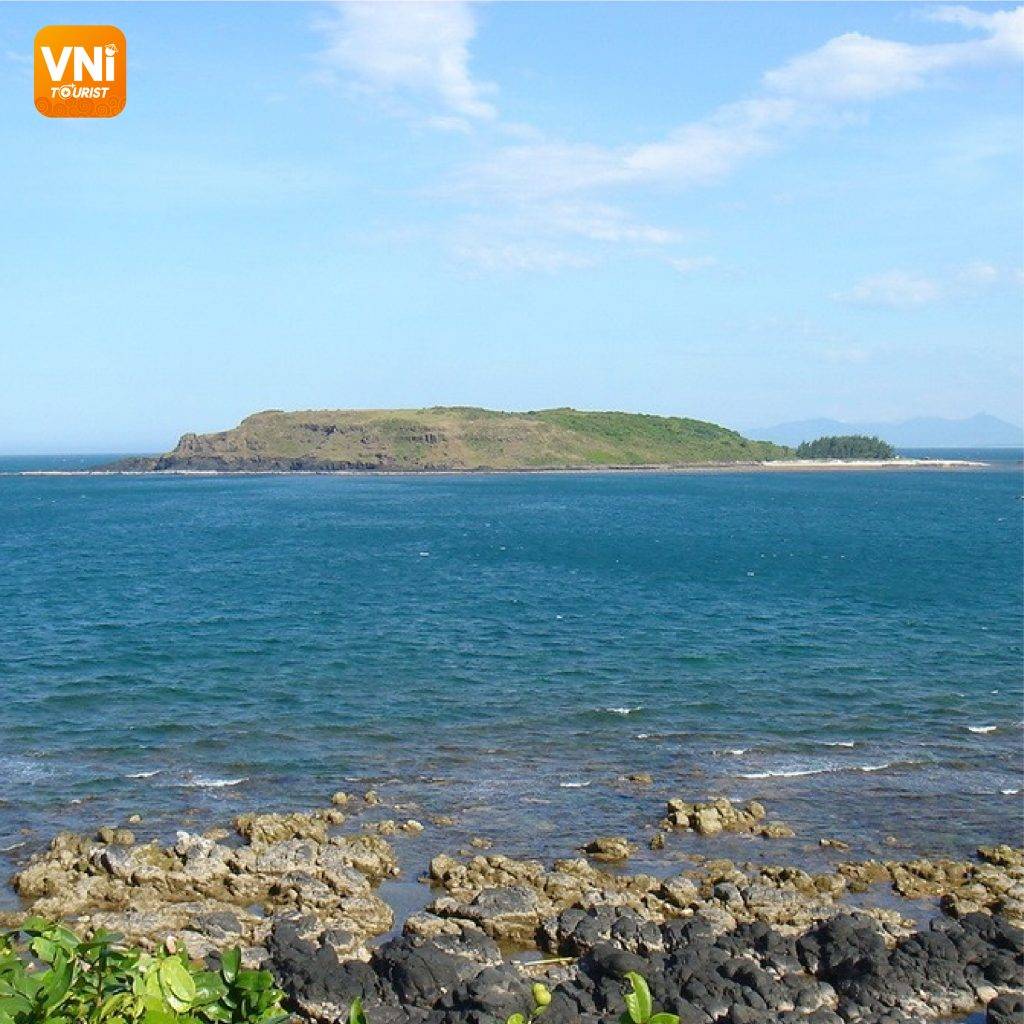 – Hon Chua: 7k from the mainland, you will be able to reach Hon Chua. Hon Chua possesses a wild and isolated beauty. The trees on the island are mostly luxuriant, with many thorny kinds of grass that bring a mysterious feeling. Tourists will be delighted to rest in the fresh atmosphere, and the blue beach stretches on the white sand.
Some other interesting places in Tuy Hoa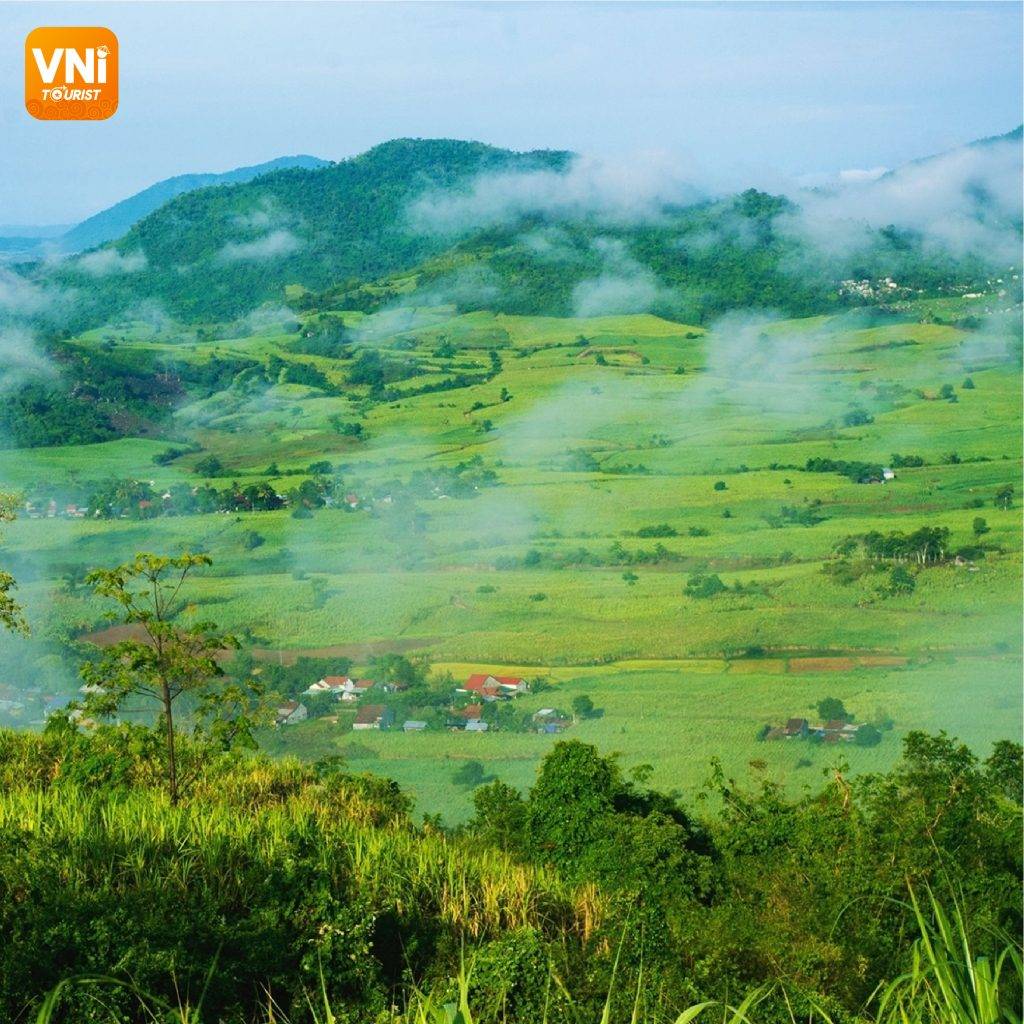 – Van Hoa plateau: Van Hoa plateau is considered as Da Lat city in the heart of Phu Yen with an altitude of 400m. The plateau is a natural picture of sunshine, wind, and clouds. In the morning, the plateau is shrouded in mist. Tourists coming here will feel extremely comfortable because the temperature in Van Hoa is always lower than that in Tuy Hoa.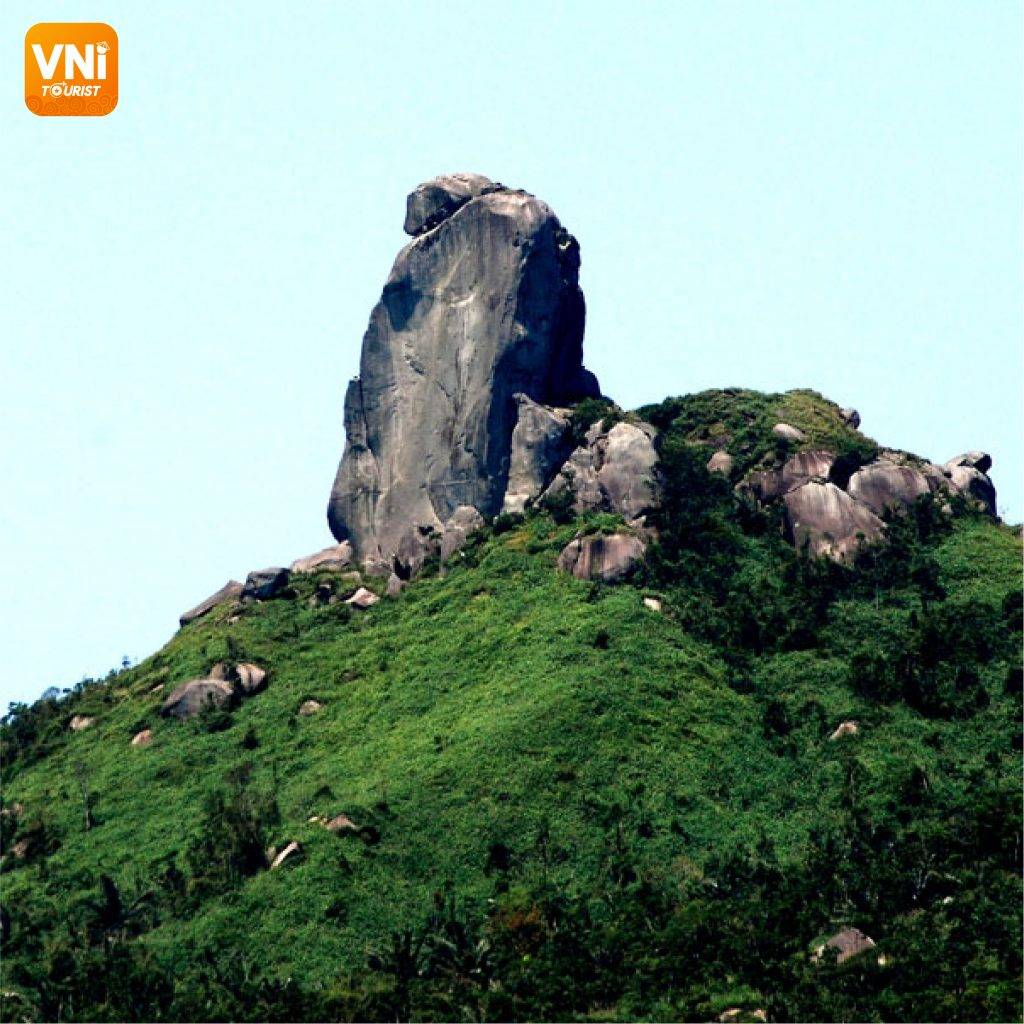 – Da Bia mountain: Da Bia Mountain is the highest mountain in Deo Ca mountain range, famous for the 80m high rock. From Da Bia mountain, visitors can look over the majestic scenery of Phu Yen with the vast sky, the ships on the distant sea, the villages, hills, and fields in the sunshine. In the East of the mountain is the calm Vung Ro bay, while in the West is the winding Deo Ca pass.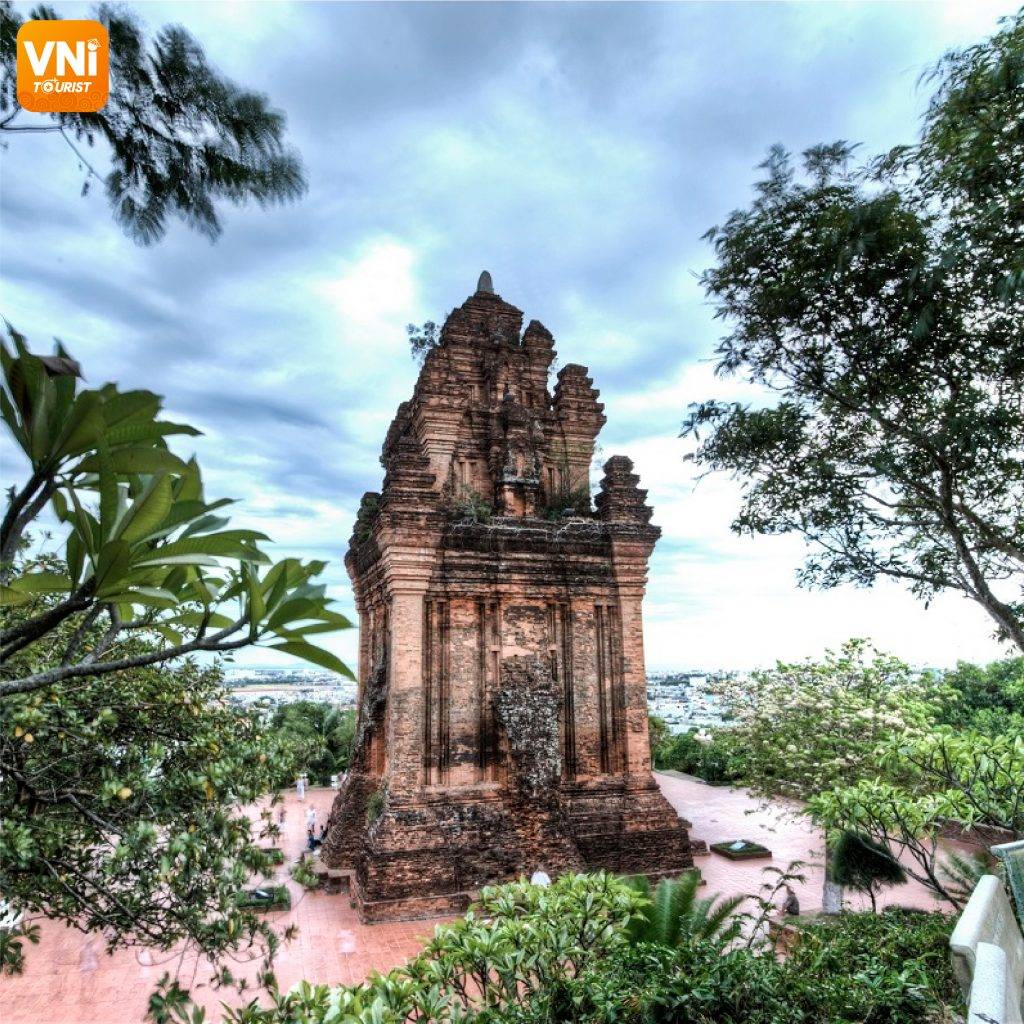 – Nhan Tower: Nhan Tower is a typical symbol of Tuy Hoa city. From the Nhan Mountain, tourists can see the ancient Cham tower before their eyes. Nhan Mountain is also one of the highest mountains of Tuy Hoa city as well as a sacred place and land for birds.
5.What to eat in Phu Yen?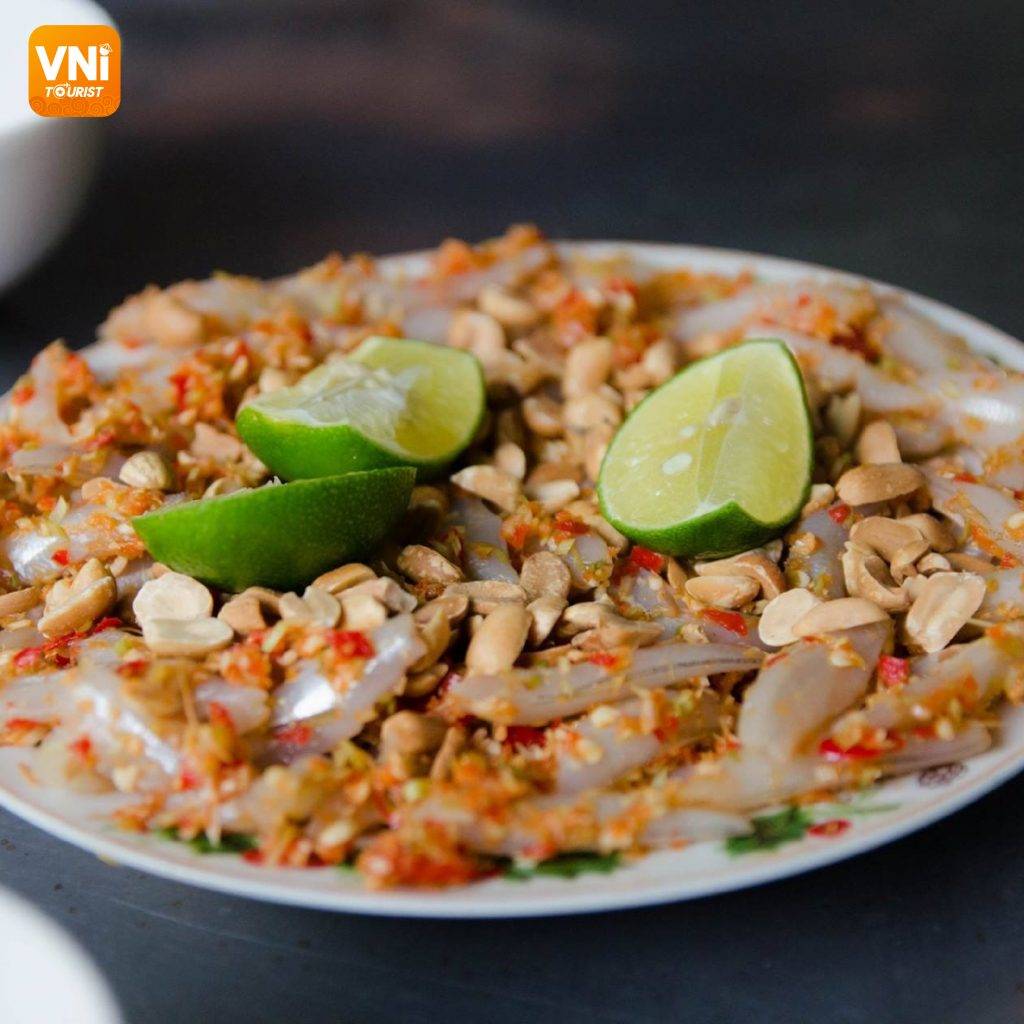 – White sardine fish salad (Goi Ca Mai): White sardine fish salad is a simple and easy dish to eat in Phu Yen. There are many ways to cook this fish, but the most popular is making the salad. The white sardine has been removed all bones and mixed with onions, garlic, chili, sugar, etc., creating a rich and attractive flavor for salads. The price ranges from 80,000 to 120,000 VND /plate (about 3.5 – 5.5 US dollars/ 400-600 Japanese Yen)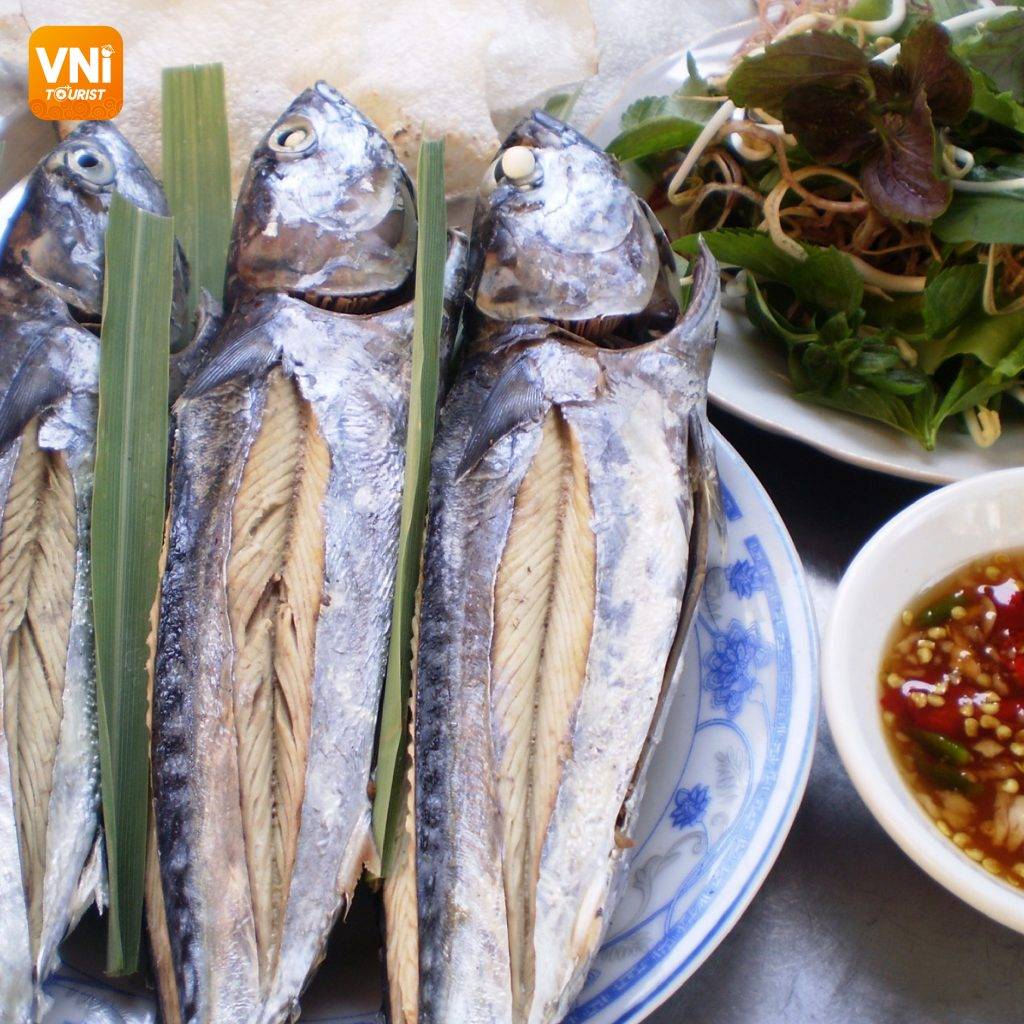 – Steamed Round Scad: This is a rustic and popular dish of Phu Yen residents as well as Central people. The chosen fish has the same size of only two adult fingers, but the body is firm and fresh. People wash the fish first and sprinkle with onions and spices, then bring to steam. Steamed round scad served with rice paper, and spicy & sour fish sauce will be perfectly tasty. The price of Round Scad is about 70,000 VND / kg (about 3 US dollars/ 350 Japanese Yen)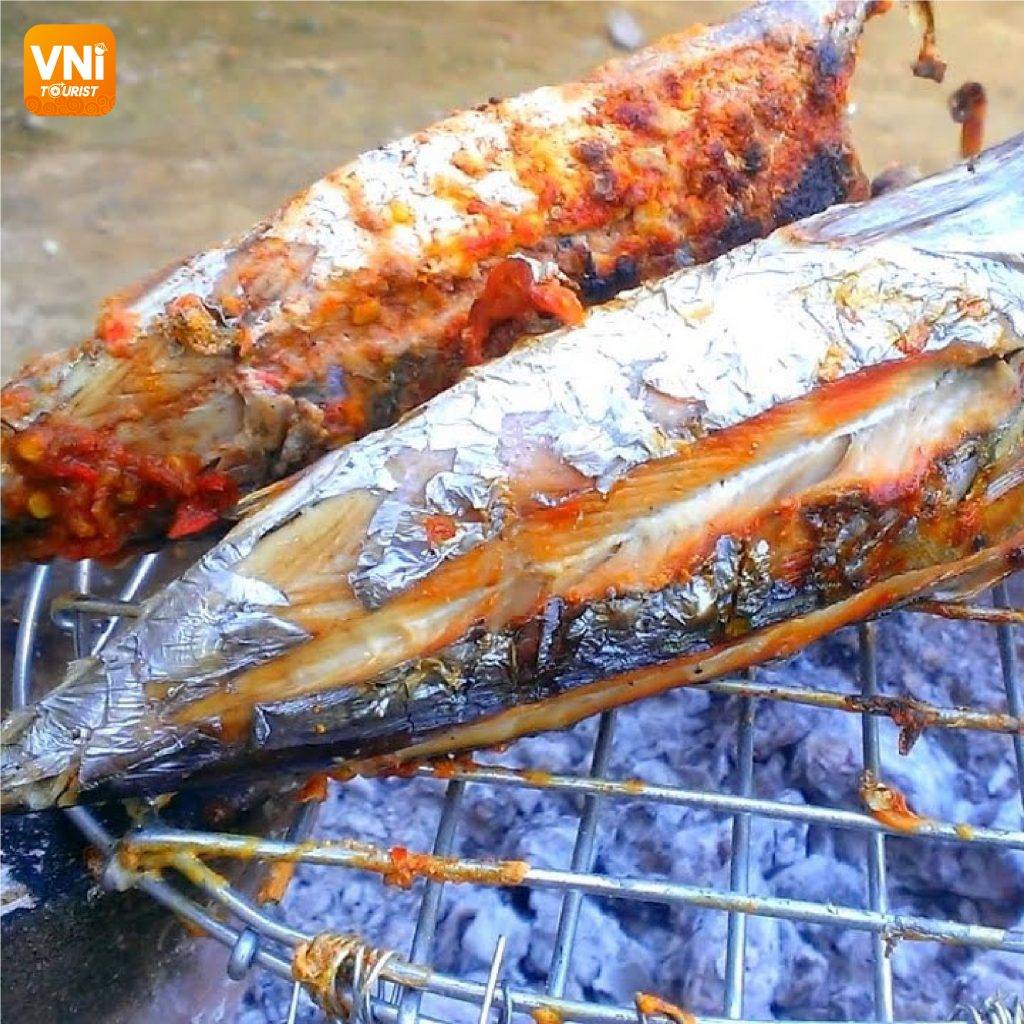 – Ca O (Tuna): If you ask the Central people about the most typical fish here, perhaps the answer will be: Ca O. Ca O appears in April – June of the lunar calendar. This kind of tuna is sweet, firm. Despite being processed in various ways, you still feel the same delicious taste of the fish. Grilled Ca O is popular with local people and tourists. The price of this fish is about 90,000 VND / kg (about 4 US dollars/ 450 Japanese Yen)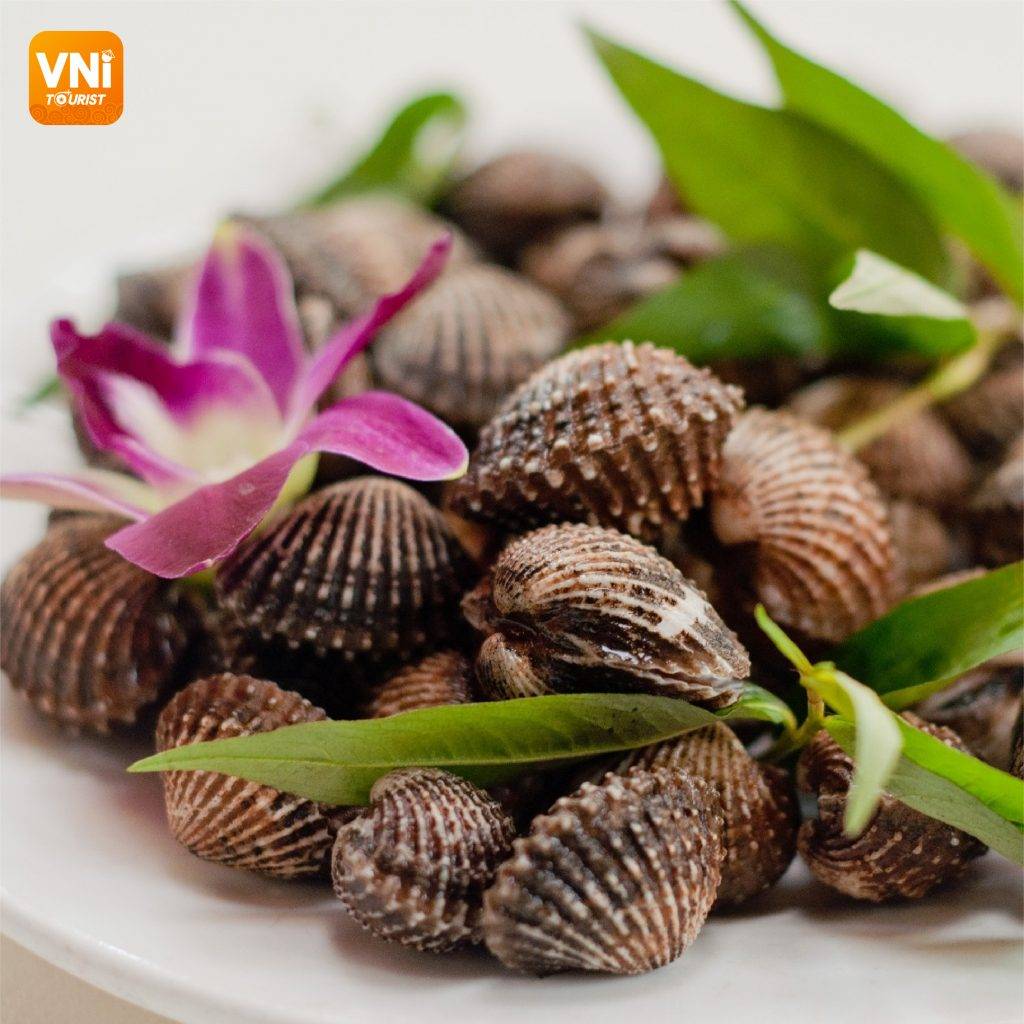 – O Loan blood cockle: O Loan lagoon is located in Tuy An district, Phu Yen, with a famous kind of blood cockle. The blood cockle here is thick and delicious, which is also much larger than in other regions. There are many appealing ways to cook blood cockles such as grill, steam, stir-fry with tamarind, etc. The price for one plate of blood cockle is 20,000 – 30,000 VND. (about 1 – 1.5 US dollars/ 100-150 Japanese Yen)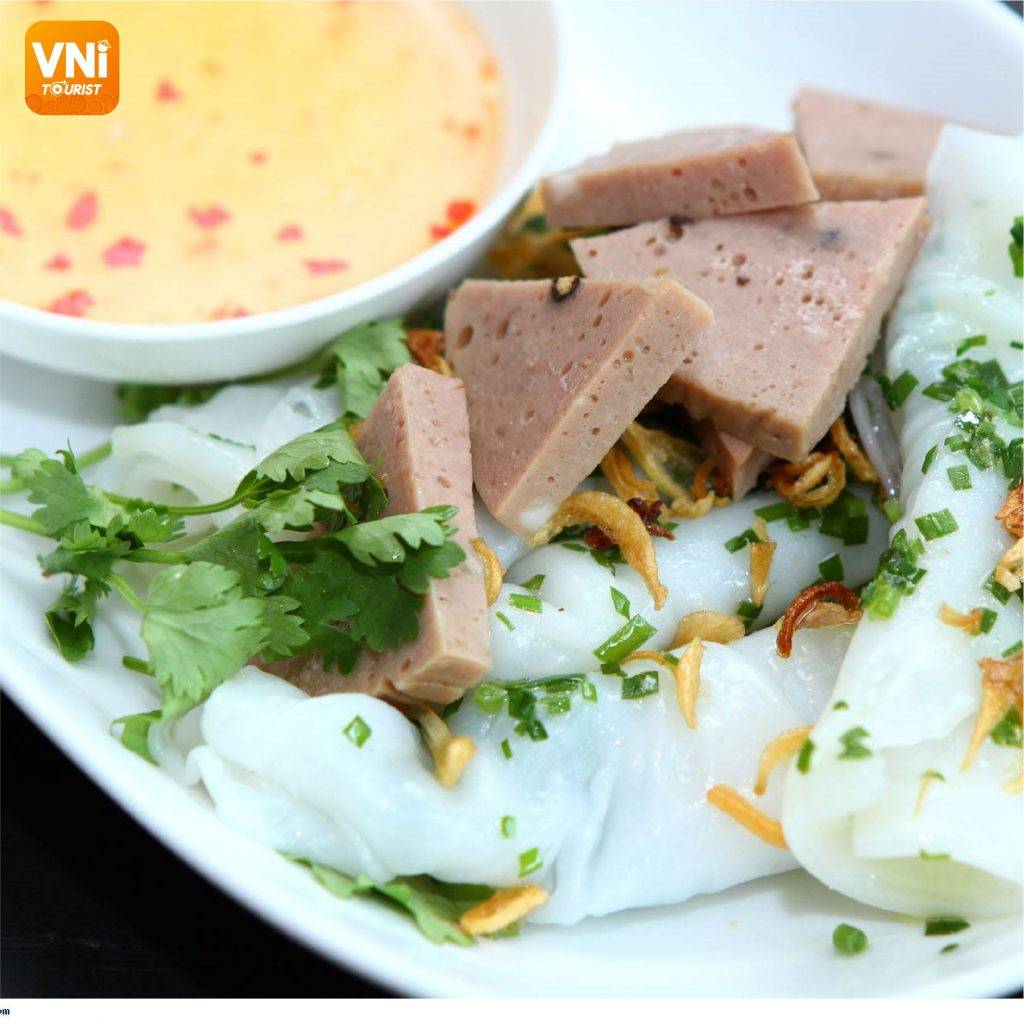 – Banh Uot with beef sausage and pork intestine: It is a rustic breakfast of the residents here. This dish is indispensable with Banh Uot (soft and wet rice paper), beef sausage/ pork intestine, and fish sauce. The price for each set ranges from 20,000-25,000 VND (about 1 US dollar/ 100-125 Japanese Yen)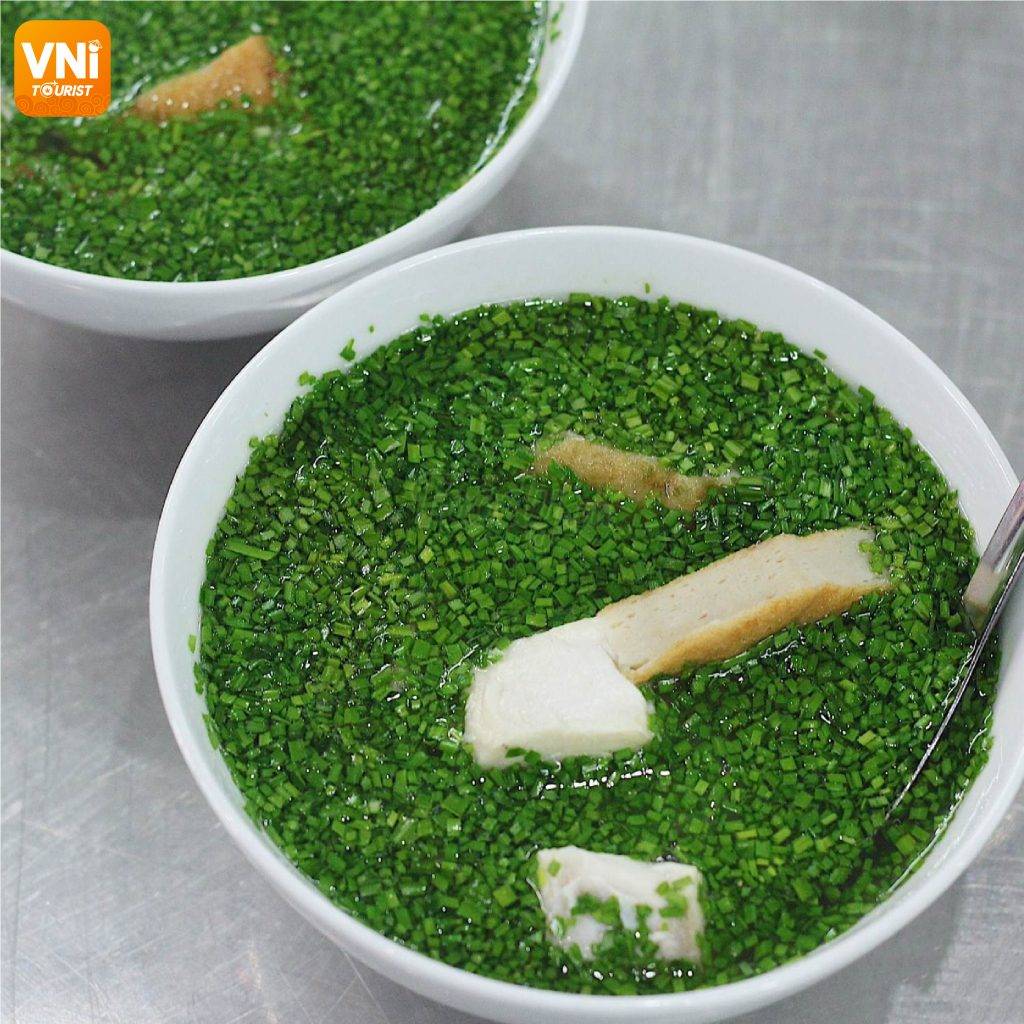 – Banh Canh He (chives noodles soup): Banh Canh he Phu Yen are quite similar to fishball noodles soup in other regions, but the difference here is that the soup is covered with green and spicy chives, not coriander like in other places. The prices are extremely affordable, only 10,000 VND /bowl (> 1 US dollar/ 50 Japanese Yen)
6. What to buy as a gift in Phu Yen?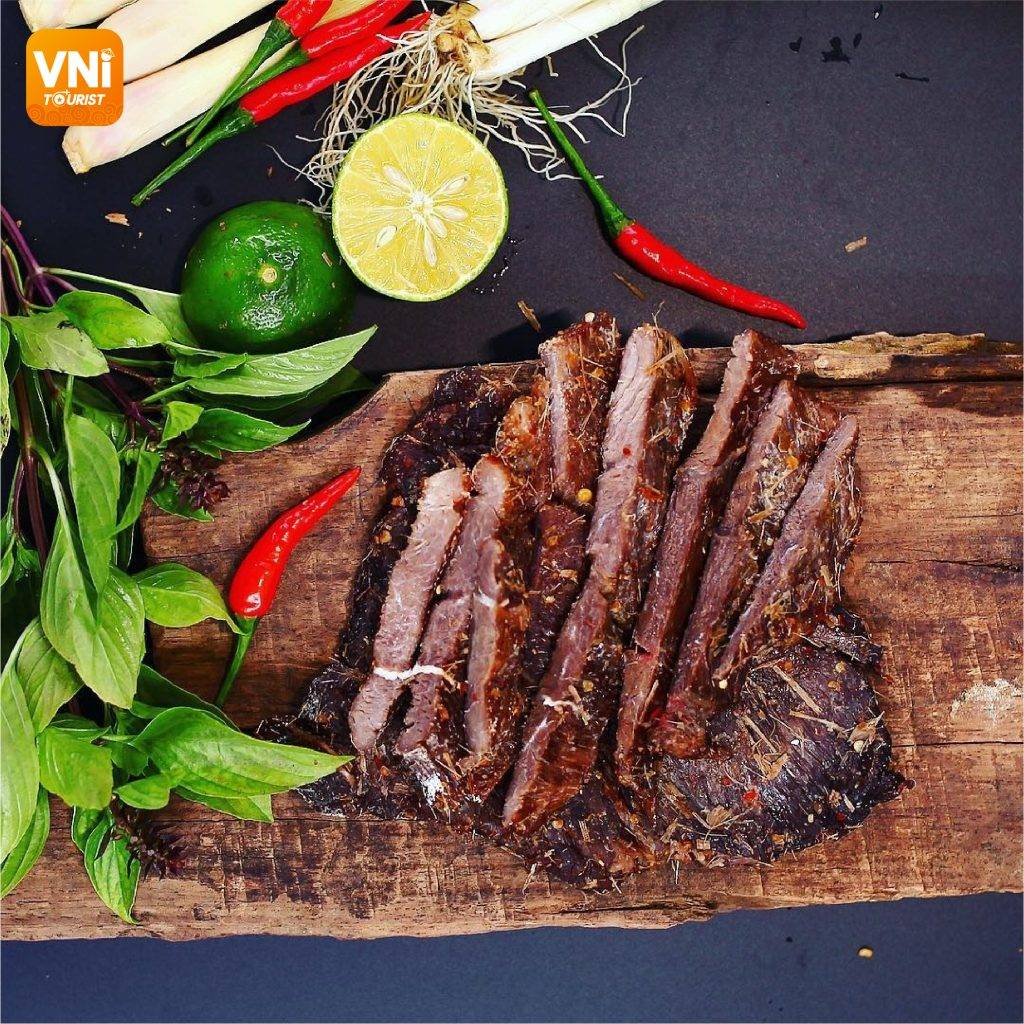 – Sun-dried beef: This is a popular specialty that many tourists choose to buy as gifts. People here often choose the thigh and tenderloin of healthy cows to make this dish. The price of sun-dried beef is quite high, ranging from 500,000 to 600,000 VND / kg. (about 2 – 3 US dollars/ 2500-3000 Japanese Yen)
– Quan De Wine: This is a gift that men extremely love when coming to Phu Yen. Quan De Wine has high alcohol content, about 40-50 percent. The prices for alcohol range from 50,000-300,000 VND, depending on the type. (around 2 – 13 US dollars/ 250-1500 Japanese Yen)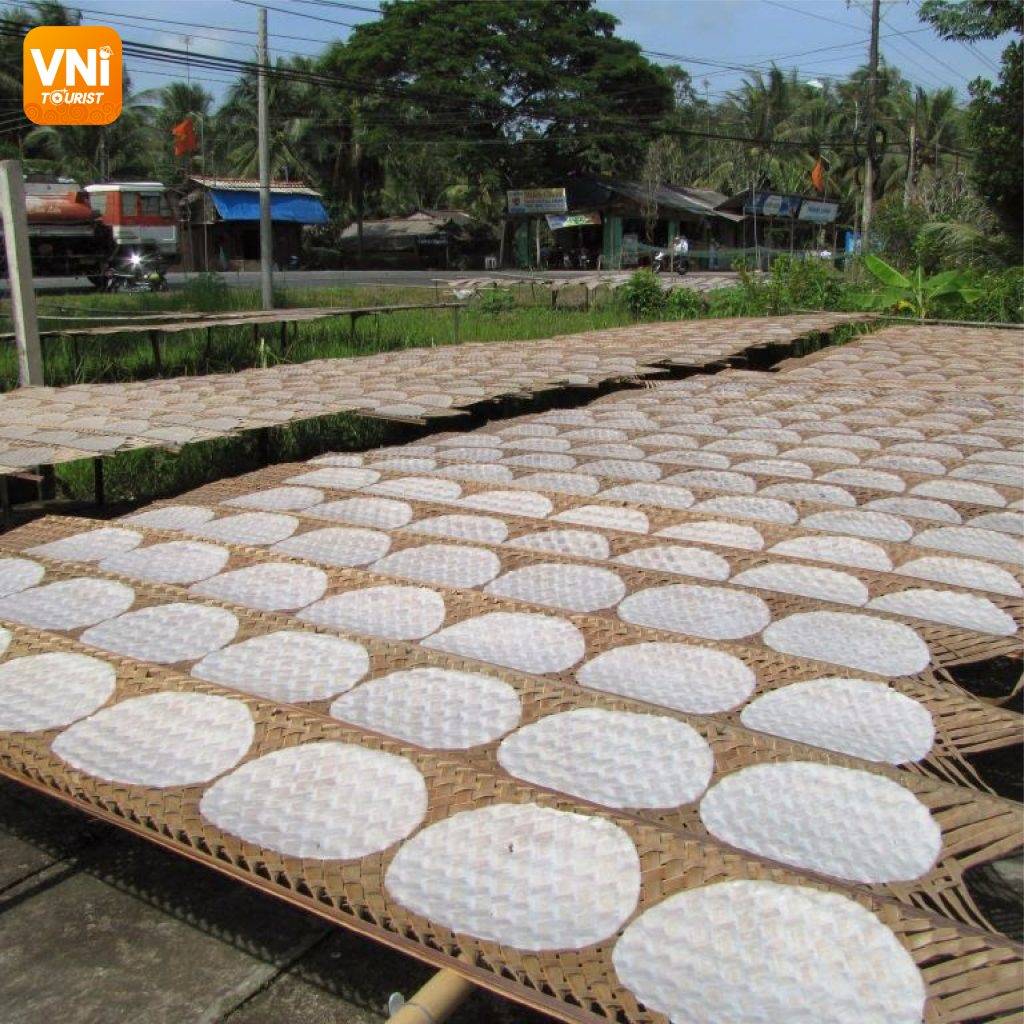 – Hoa Da rice paper: This is a very familiar dish of local people. The crust is neither thin nor thick, which can be used to make spring rolls or rolls. Besides, there is also an outstanding fried crunchy rice paper, suitable for eating while sipping wine. The price is only 70,000 VND / kg (about 3 US dollars/ 350 Japanese Yen)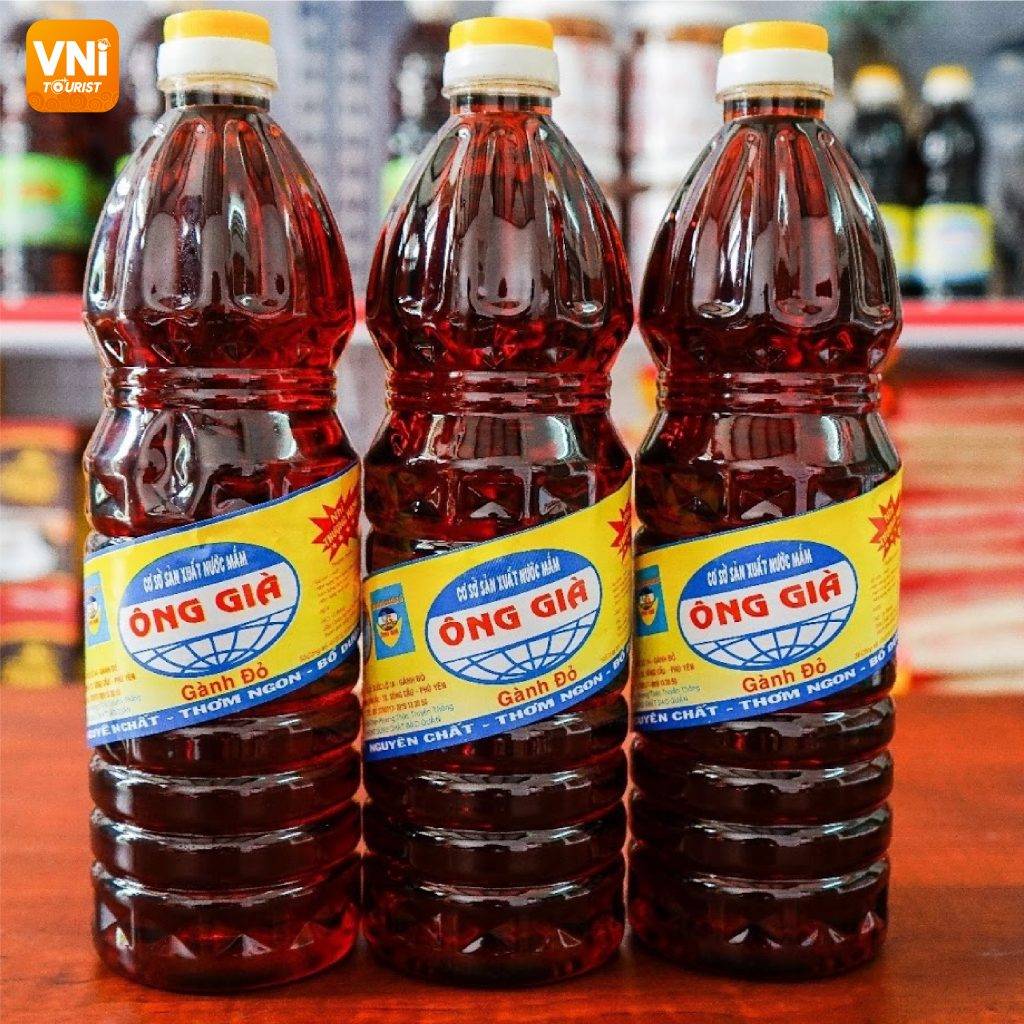 – Ganh Do Fish Sauce: The Ganh Do Fish Sauce is an ideal gift of Phu Yen for your family because of its special flavor, which is different from other types of fish sauce. The freshest fish is caught from Tuy An waters and then washed and processed into fish sauce. Ganh Do sauce is quite affordable, from 30,000 – 50,000 VND / liter (about 1.5 – 2 US dollars/ 150-250 Japanese Yen)
Hopefully, with the above sharing, you will have more experience in Phu Yen tourism. Let's discover the beautiful landscapes and famous dishes in Phu Yen right away!