Binh Lieu represents a mesmerizing spot for winter trek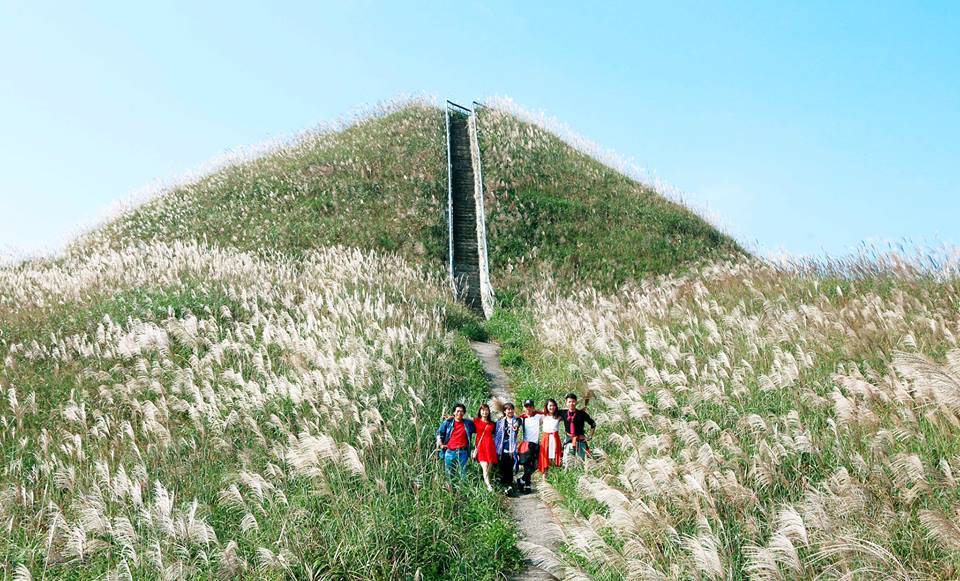 Binh Lieu is a remarkable mountain region in the northeast of Quang Ninh province, where the tiny zig-zag path going straight through the hills changes its tone each season. If the autumn landscape is filled with the brilliant yellow color of reeds and terraced fields, in winter, especially from November to December, nature is immersed in the white hue of camellia flowers. In addition to the magnificent trekking concrete road to landmark 1305 leading to the famous dinosaur backbone, Binh Lieu also owns other attractive conquering destinations – Cao Ly Peak, Cao Xiem Peak, Cao Ba Lanh peak, Khe Van waterfall, and authentic villages of the indigenous ethnic people.
I. About Binh Lieu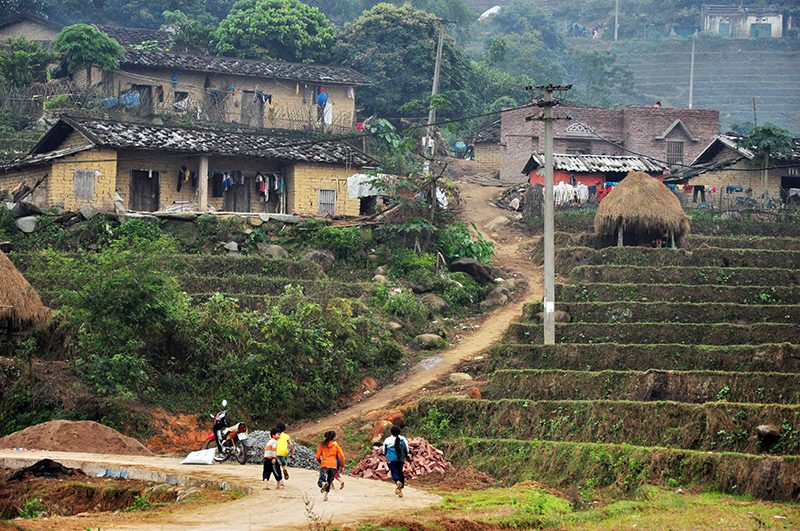 Binh Lieu lies on the Dong Trieu – Mong Cai arc, with the 1305-year milestone at the highest peak that is also the border between Vietnam and China.
Due to the mountainous terrain, the climate here is different from the whole province of Quang Ninh, the summer is cool and the winter is colder. October – November is the best time to conquer Binh Lieu mountains as the weather is perfectly suitable for a work-out trek to check-in at border landmarks 1305, 1300, 1302, and 1327. Among them, the "dinosaur backbone" way to the 1305 milestone is the most impressive. Once standing there, all fatigue disappears immediately in front of the spectacular scenery of the clear blue Tien Yen river, the majestic Vietnam – China mountains, along with the ethnic minority village peeking in the mist.
Over 96% of the population in the region are ethnic minorities, most of which are Tay and Dao; in particular, the Dao Thanh Phan people impress tourists with their red costumes and rustic villages bearing unique cultural identities.
II. What to expect on a Binh Lieu-trekking trip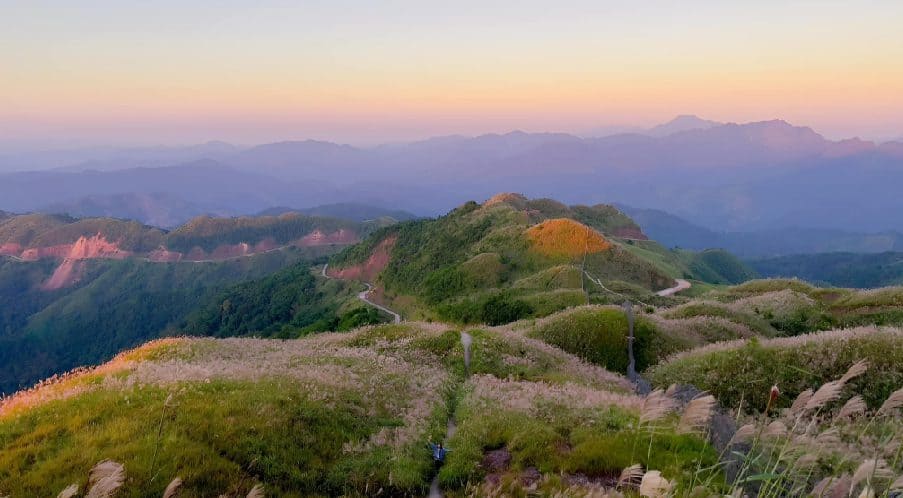 Unlike other trekking roads in the Northwest, the way to Binh Lieu mountains is not too risky. From Binh Lieu town towards Hoanh Mo on National Highway 18C for about 3-4 km, turn right into Ngan Chuong Village, then turn into landmark 68 about 14km to reach the landmarks 1302 and 1305. From milestone 1302, continue for another 9km, you will set foot on the well-known dinosaur spine.
Previously, this trail on the top of this wild mountain was made of dirt, narrow, winding, and quite dangerous. Currently, it has been rebuilt to make it more convenient for traveling, with about 2,000 steps stretching in 2 km. Successfully conquering the "dinosaur spine" path, visitors reach Milestone 1305 – the highest landmark in Quang Ninh province.
Read more: 7 breathtaking stops in the paradise of adventure trekking – Bat Xat
1. Peaks of Cao Xiem, Goryeo, and Cao Ba Lanh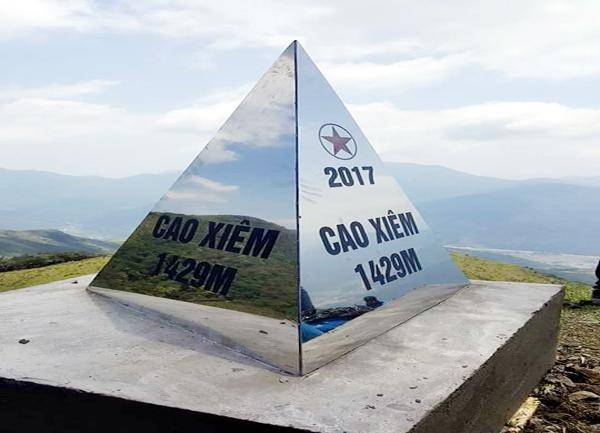 After conquering Binh Lieu's landmarks, visitors who love to explore nature and enjoy climbing can challenge themselves with Cao Xiem peak, which is considered the roof of Quang Ninh province with an altitude of 1,429 m. Following the local guides, guests will go through wild forests, followed by unspoiled grasslands, natural rocky beaches, as vast as the plateau, and finally the mountain slopes leading to the top. The road to conquer Cao Xiem peak is estimated to be more than 7km long, with no steps but quite steep; In winter, the road is filled with camellia flowers blooming in the forest. From the top of Cao Xiem, visitors will be able to see the whole landscape of Binh Lieu from above.
Aside from Cao Xiem, there are other peaks that are also suitable for trekking, camping, and cloud hunting such as Goryeo, Cao Ba Lanh. Goryeo is located at an altitude of 1,200 m with many large lawns suitable for camping and hunting clouds. Meanwhile, the 1,050-meter-high Cao Ba Lanh stands out with rocks of various shapes, you can even tap on them to create pleasant sounds.
2. Keo Lan Mountain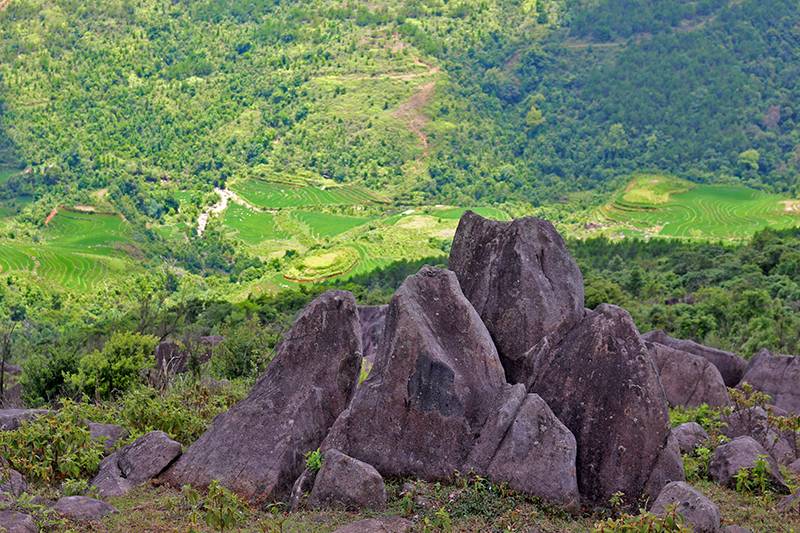 Close to the landmark 1327 in Phac Chi village, Dong Van commune, Keo Lan Mountain is a large rocky area stretching as far as the eye can see. There are many peaks over 3 meters high, varied in shapes and sizes, creating a fancy background for photography. Not only that, but on the top of this mountain also locate large puddles with green grass surrounded, next to them are each herd of buffaloes and cows leisurely grazing.
3. Khe Van Waterfall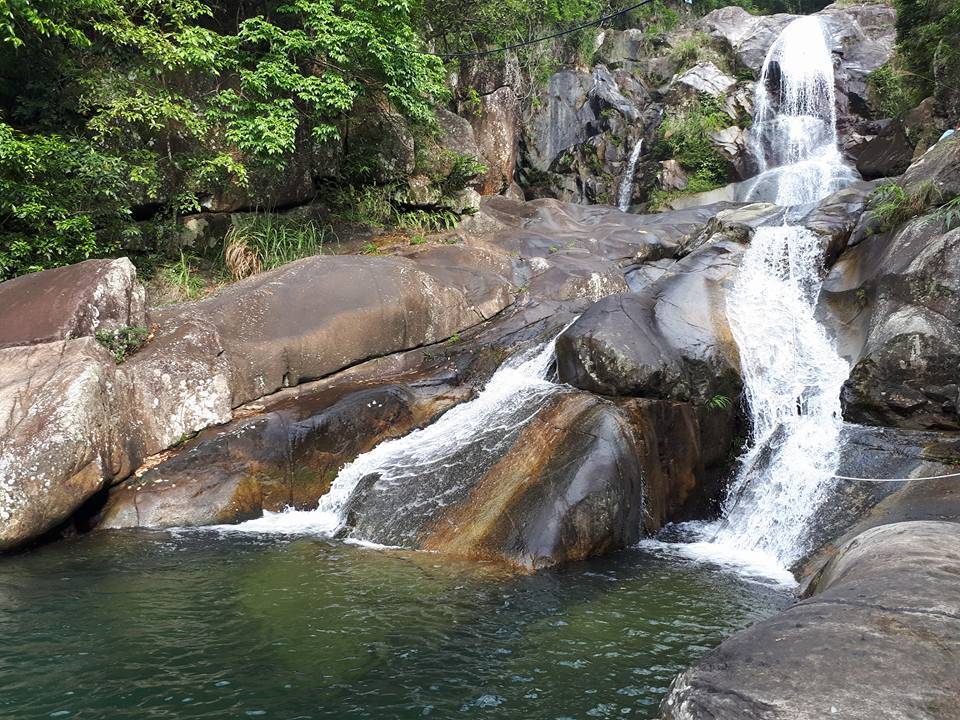 Nestled in an unspoiled forest in Huc Dong commune, the road leading to Khe Van waterfall winds like a soft white silk strip covering the hillside houses. The waterfall is about 100m high with 3 layers of rushing water, white foam creating a murmuring sound. The climate is always pleasant and cool; therefore, the falls are a favorite destination for camping trips and resting before exploring other places in Binh Lieu.
Read more: Ban Gioc Waterfall, the giant majestic water border line
4. Fair Market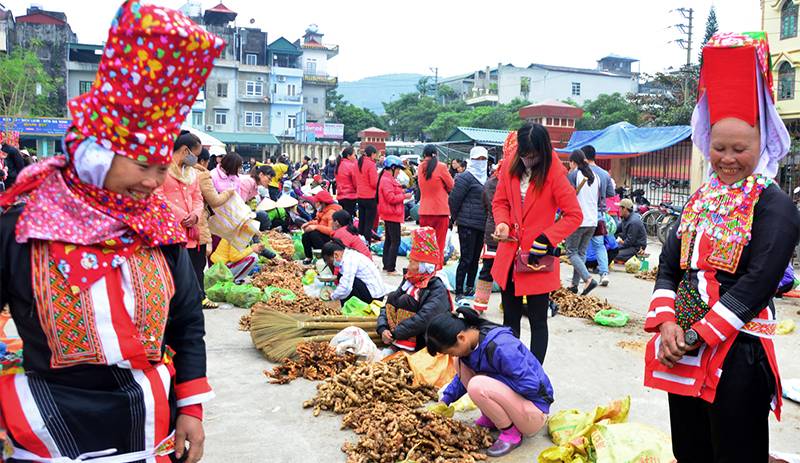 Every weekend, the fair market of ethnic minorities is operated in the town center or Dong Van commune. The market is not only a place where people exchange goods, agricultural and forestry products but also their authentic cultural features. Here, you can encounter typical items only found in the northern highlands, including Dao bath leaves, medicinal herbs, cakes – banh ngai, cooc mo, etc. This is also an ideal place for your Binh Lieu food tour exploration as there are countless stalls selling delicious specialties, such as fried pho, honey grilled chicken, five-color sticky rice, and so on.
Alternatively, visitors can also experience the daily activities of the Tay, Dao, San, and Chi ethnic minorities by joining their embroidery activities, picking vegetables, and preparing meals with the host families, etc.
III. Getting there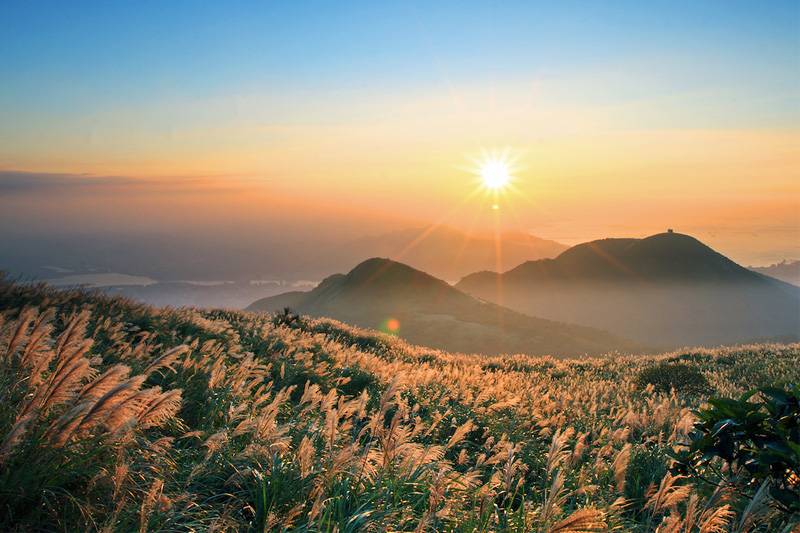 Here are the two most popular means of travel from Hanoi to Binh Lieu:
– Bus: You can arrive at Luong Yen bus station – Hanoi to catch the Hung Long bus going directly to Binh Lieu, with a fare of 170,000 VND/way. Or, you can go to Ha Long by bus, then rent a motorbike to ride yourself to Binh Lieu.
– Motorbike: From Hanoi, you go in the direction of Bac Ninh through Chi Linh – Uong Bi. Then, go along Highway 18 to Tien Yen, and follow Highway 18C, you will reach Binh Lieu district.
To move around the town, you can rent motorbikes at your homestays for about 150,000 – 200,000 VND/day.
IV. Accommodation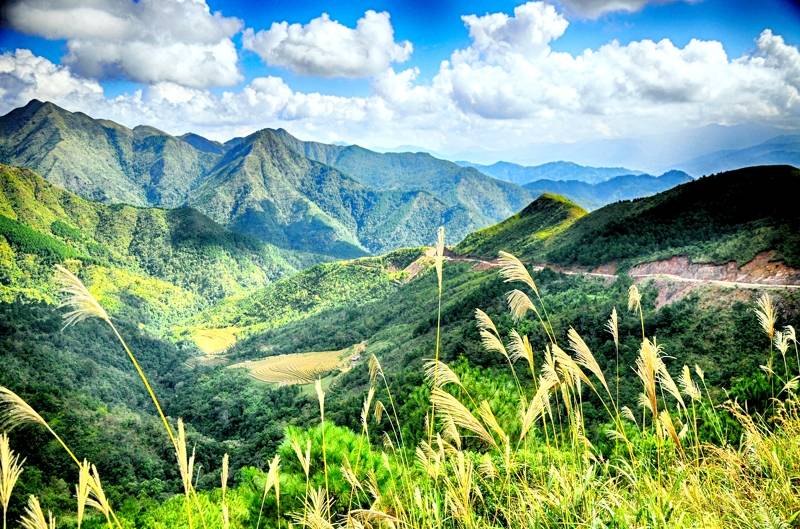 The accommodation, mostly indigenous homestays, in Binh Lieu is good enough to stay in. Room rates range from 250,000 VND – 350,000 VND/night. They offer airy dorm rooms with basic amenities, motorbike rental service, tour guides, and meals.
*Suggestions:
Tuyet Chung Homestay: 0966 545 166
Hoang San Homestay: 0386 800 868
A Dao Homestay: 097 243 73 78