Discover 4 entertaining locations in Quy Nhon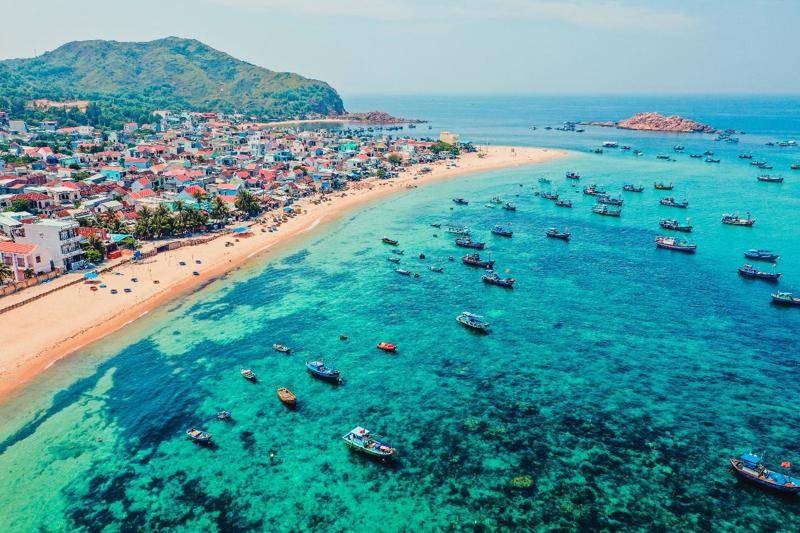 As one of the most vibrant summer destinations in Vietnam with unspoiled nature, harmonious scenery, and a cool blue sea, Quy Nhon, a coastal city of Binh Dinh province, in the South Central Coast region, has been suggested by the Australian magazine as a place worth visiting in the summer of 2022, and even described it as "a version of Da Nang". Besides familiar landmarks such as Eo Gio and Ky Co, there are many new places in Quy Nhon that also attract tourists such as Nhon Hai – Hai Giang, The Quy Nhon Food Street, and Ghenh Rang.
I. Best time to visit Quy Nhon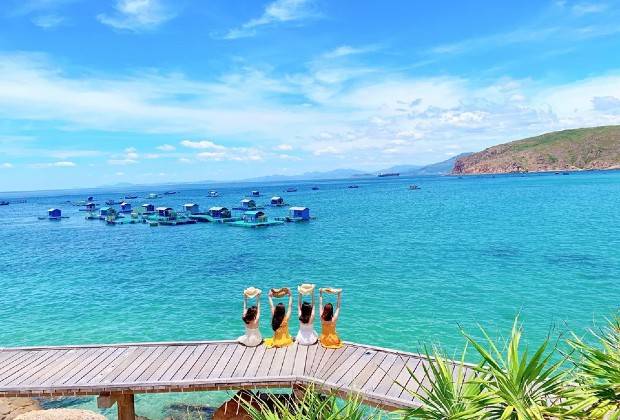 You can go to Quy Nhon most of the year, except for the last 2-3 months of the year, which are also the rainy season. The rest of the year the weather is dry, especially the period from March to September. The hot sun of the summer is not too hot, so it is very suitable for visitors to participate in fun and entertainment activities both on the shore and in the sea.
II. Top 4 new attractions to visit in Quy Nhon
1. Nhon Hai Beach – Hai Giang Peninsula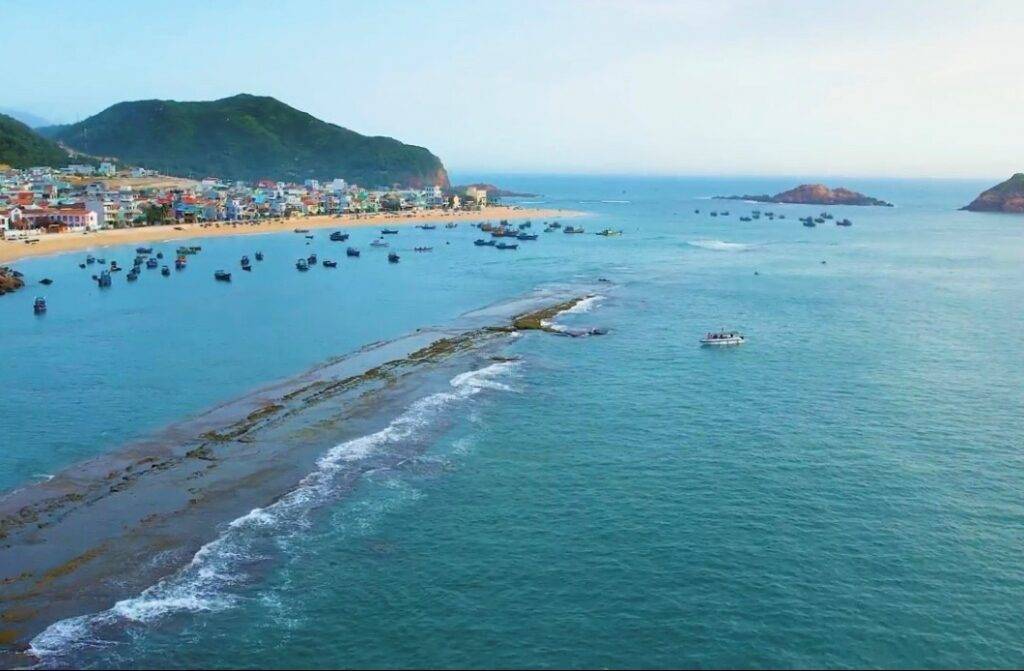 This area is prominent with the "seaweed" specialty. From mid-May to the end of June, seaweed mainly in this sea puts on new clothes for the familiar blue color of the sea. If you take pictures in the rainy season, the color of your photos will also change from brown to red, orange, yellow, etc. This is also a suitable place to participate in attractive sea activities such as swimming, snorkeling, kayaking, and night squid fishing. The waves are calm, the sea water is gentle and clear enough for visitors to see the green seaweed or colorful coral reefs.
2. The Quy Nhon Food Street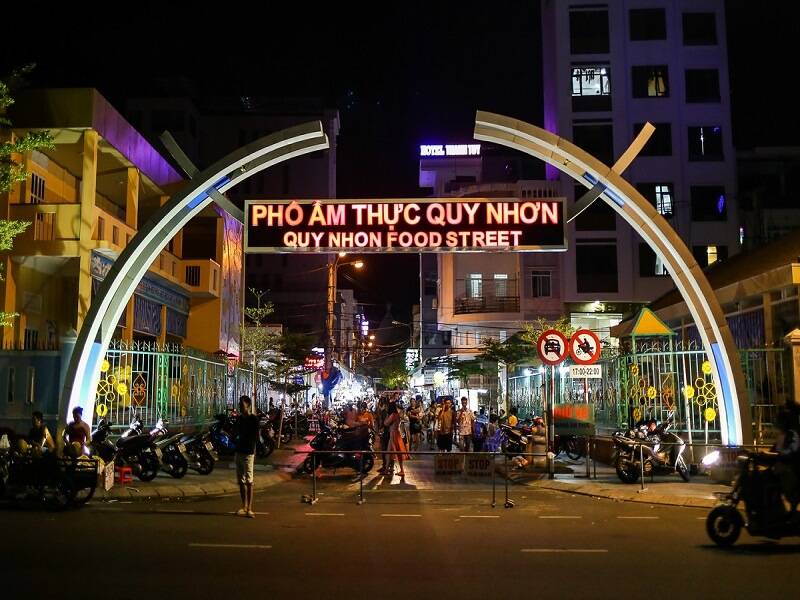 Open from 6 pm -10 pm daily, the street is more than 100m long with nearly 30 different food and beverage shops located on Ngo Van So street, between two major streets, Xuan Dieu and Nguyen Hue. Each place has a small table and chairs for customers to eat on the spot. The items sold vary, from typical Quy Nhon dishes, such as spring rolls, grilled pork rolls, nem, tre, to other popular desserts and refreshments – tea, flan, and coffee, with prices ranging from 15,000 – 40,000 VND. This place also sells many Binh Dinh specialties for customers to buy as gifts: dried fish, rimmed squid, rice paper, gai leaf cake, and hong cake.
3. Ghenh Rang – Tien Sa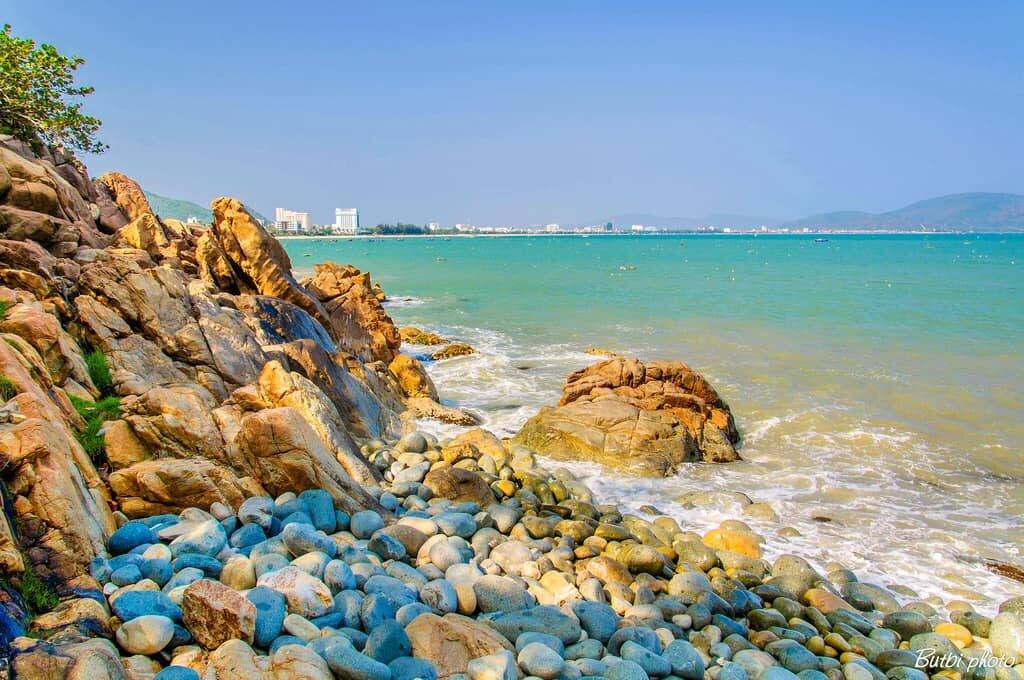 About 3 km southeast of the city center, Ghenh Rang – Tien Sa is a tourist destination cluster including Ghenh Rang rock beach complex, Tien Sa Beach, Hoang Hau Beach, Han Mac Tu Tomb, and Ghenh Rang Church. From the top of Ghenh Rang, visitors can have a panoramic view of Quy Nhon City and Vang Trang Khuyet Beach. This place is now open for free. Located along the coast is the most famous destination, Hoang Hau Beach, also called Egg Rock Beach as there are countless smooth stones like giant bird eggs. Legend has it that in the past, Queen Nam Phuong chose this place as her own private beach. On the way to the beach, you will pass the tomb of poet Han Mac Tu and the church of Ghenh Rang Mountain, a religious building with stone architecture and shaded paths, among a quiet space.
Read more: Cu Lao Xanh – A waste-free offshore island in Quy Nhon
4. Cua Bien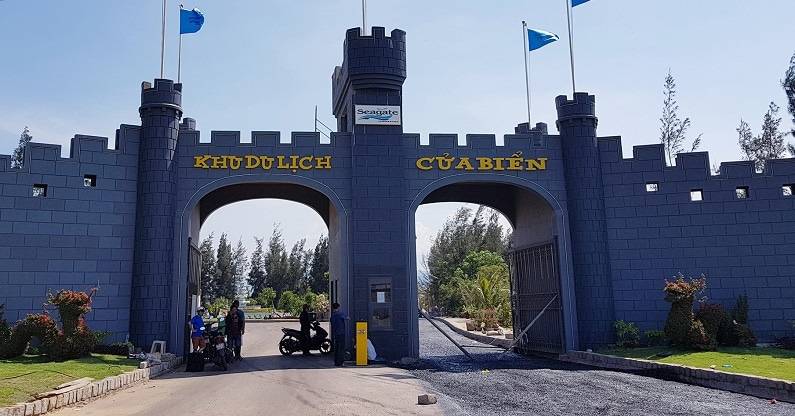 From the center, go through Thi Nai Bridge, turn right immediately to the Cua Bien tourist area. This is an amusement park with a large campus both onshore and underwater with many attractive outdoor activities – zipline, artificial climbing, archery, cycling, kayaking, floating water park, and so on. With tickets of 300,000 VND for adults and 200,000 VND for children, visitors can play all the games without a time limit; or else visitors have to buy separate tickets of 50,000 VND/person/game. This is also a perfect spot for camping and barbecuing right next to the beach. The opening hours are from 7:30 am to 6:30 pm daily.
III. Getting to Quy Nhon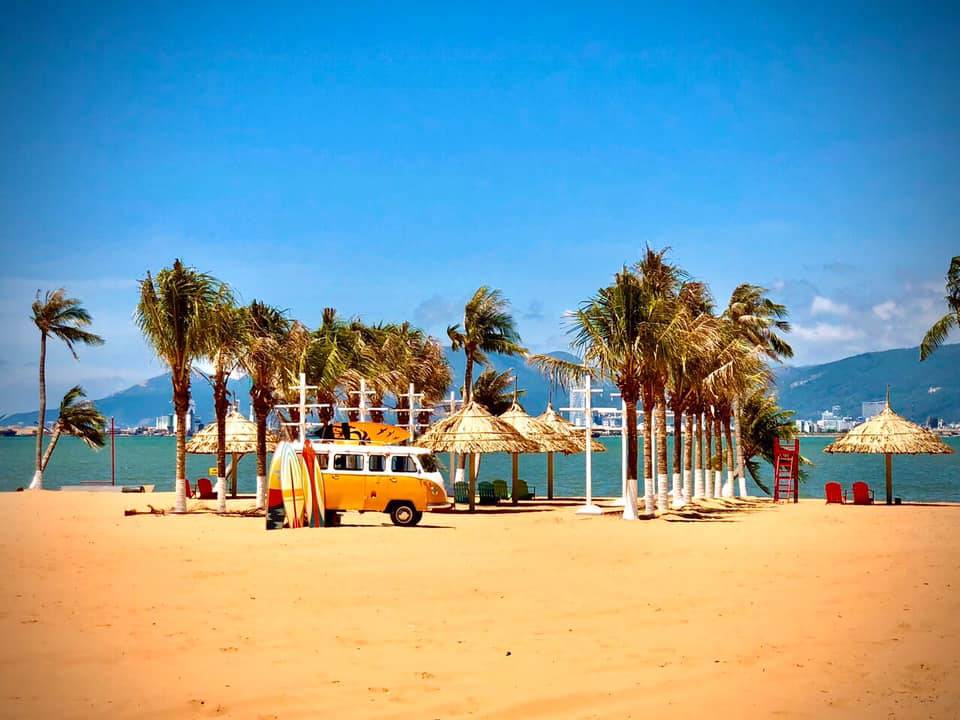 Currently, airlines, such as Vietnam Airlines, Vietjet Air, and Bamboo Airways, are all operating routes from Hanoi and Ho Chi Minh City to Quy Nhon, with round-trip fares ranging from about 1,500,000 to 4,000,000 VND/person, depending on the time. From Phu Cat airport to the city center, you can take a bus for 50,000 VND or a taxi for 200,000 – 250,000 VND.
In addition to the plane, visitors can still take a passenger car or train from neighboring provinces to Quy Nhon.
It's better to rent a motorbike (100,000 – 150,000 VND) or a tram (25,000 VND/km) to move in the city, but for further locations, you can choose to hire a taxi.
Read more: The pristine Phu Quy island with mini Grand Canyon-alike cliffs